How to Achieve Glowing Autumn Skin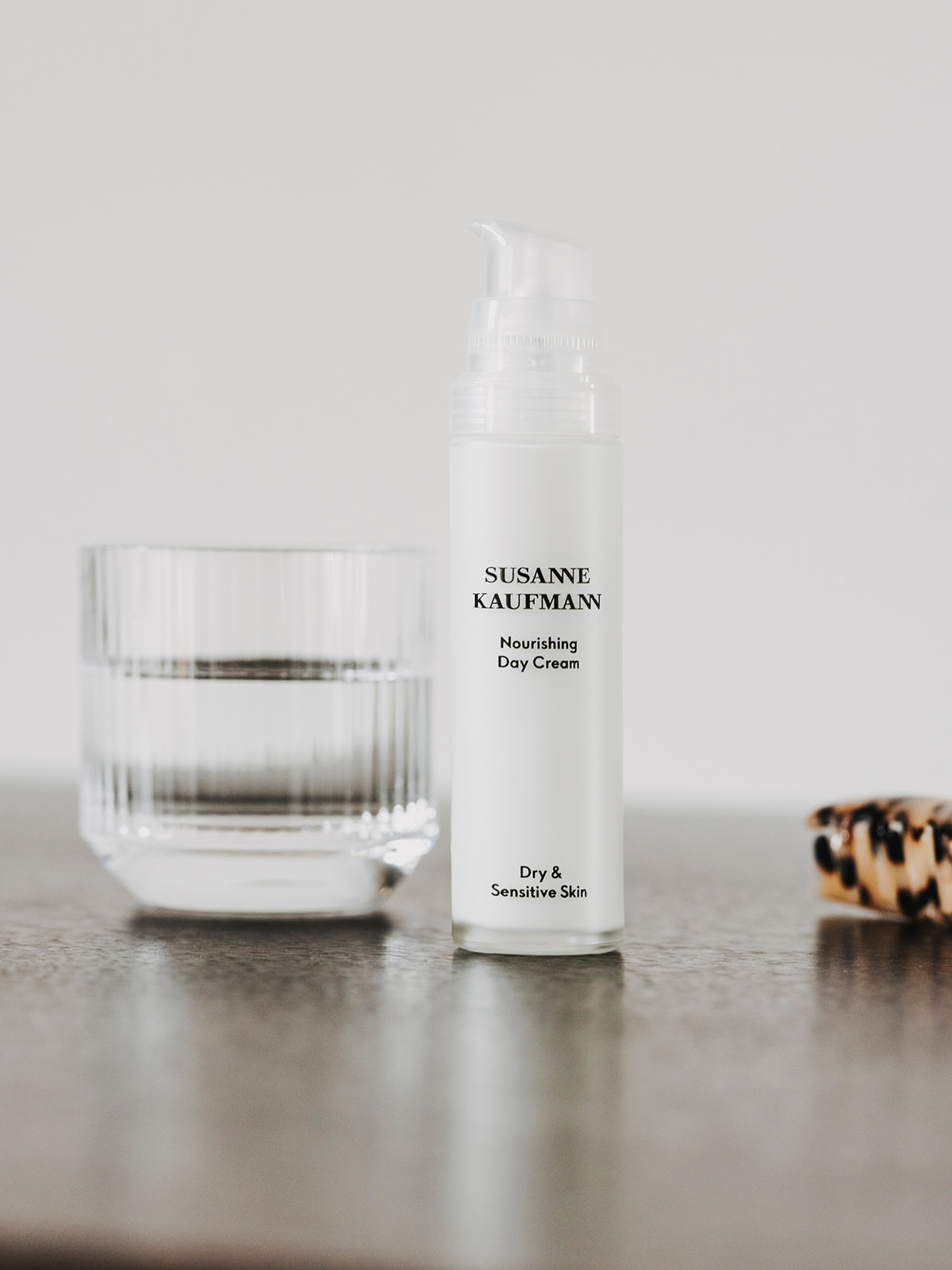 A skincare guide for the changing seasons.
Shorter days, breezier temperatures, and the beautiful golden colours of fall are fast approaching. You might have even replaced your summery dress with a cozy sweater. It's time to do the same with some of your skin care products. The change of seasons, with its lower humidity and greater temperature differences, can irritate our fascial skin's sebum production, leading to tense sensations and an increase of impurities. With a little tweak in your daily skin care regimen and the swap of some of your beauty products, your skin will radiate and be well prepped for winter.
Cleansing. A particularly thorough cleansing allows your skin to adapt faster to cooler temperatures and to the air's lower humidity. These external factors are responsible for letting the moisture in our skin evaporate more quickly. Thus our skin reacts with an increased sebum production to compensate for this loss. Although it's a protective function, it can lead to clogged pores and more impurities. So now is the time to modify your AM and PM cleansing rituals with products that will effectively and gently clean your skin. We recommend the Purifying Cleansing Gel for combination skin and oily parts, and the Soothing Cleansing Milk for sensitive and dry skin. Their highly effective herbal complexes will gently clean and harmonize your skin. To finish off, apply our Soothing Toner which nourishes and harmonizes the skin. It does not contain alcohol, so it's super gentle and prepares your skin for the next step.
Moisturise. Now is the time to replace your light daily fluid with a richer day cream. The key to a radiant complexion is the perfect penetration of moisture into your skin. Our Rejuvenating Day Cream and Nourishing Day Cream not only provide moisture, they nourish and strengthen your skin with natural active agents, precious oils, powerful vitamins, and strong antioxidants. For an extra boost of nutrients we recommend using a serum as a base layer: Every skin type can be pampered with our Hyaluron Serum for this extra splash. In the case of rosacea the Protection Serum reduces the irritation while strengthening the structure of the skin and its vessels. Demanding skin will be nourished by the Nutrient Serum.
Tip: Don't forget about your hands! They pay for frequent hand washing and their exposure to basically all environmental influences by becoming dry and chapped. Thanks to the active plant essences, the Hand Serum Rejuvenating and our Hand Cream will make your hands soft and silky. If you are prone to brittle nails and extra sensitive cuticles, apply the nail oil for extra nourishment. A quick clean and care for on the go - and perfect for your purse - the Anti-Bacterial Hand Gel skin-friendly thoroughly cleans and provides deep moisture with Aloe Vera and Vitamin E.
Did you know that a gentle increased fluid intake during the day can significantly reduce the likelihood of skin impurities? Treat yourself to a pot of our Immune Tea. You're not only increasing your fluid supply, but also strengthening your defences.
We wish you a beautiful autumn. Stay healthy!