What Type of Face Mask is Best for My Skin Type?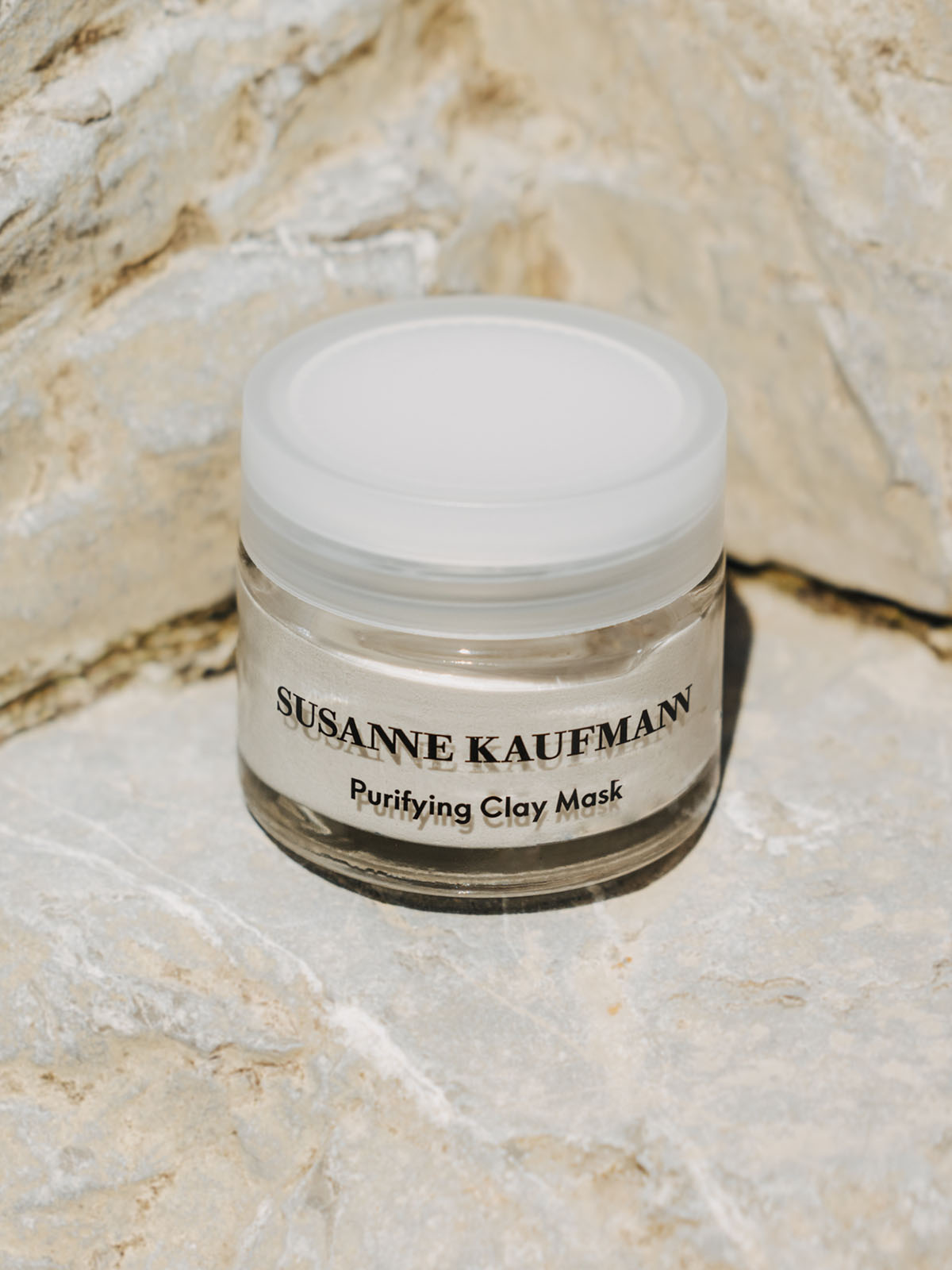 From banishing dryness to boosting radiance, discover the right masks to treat your skin accordingly.
No matter what your skin type or concern, there is a mask out there that will suit your needs. This spa-inspired treatment makes a vital addition to any routine, helping to provide targeted care while supporting overall skin health. Keep on reading to uncover the wide-ranging benefits of using masks and find the ideal one for you.
Discover Masks
How to Choose a Face Mask?
Identifying your individual needs is essential to ensure the effectiveness of a mask treatment. We advise you to consider your skin type, whether it is dry or oily and concerns, such as dullness or signs of ageing. Then, based on these needs, you can choose the most suitable mask.
The Benefits of Using a Mask?
Face masks can help enhance the effectiveness of your daily care and achieve more visible results. From improving skin texture or increasing luminosity, introducing a mask into your routine is highly beneficial for optimal skin health. An indulgent treat for the skin, they also create a spa-like experience at home, allowing time for the skin and the senses to relax.
How Often Should I Use a Mask?
Applying once or twice a week is enough to achieve optimal results. However, do pay attention to your skin's needs and adapt frequency when needed, as 'over-masking' can result in irritation.
How to Prep Your Skin Before Using a Mask?
To magnify the benefits of your mask, make sure to exfoliate before applying. This ensures follow-on care will absorb better into the skin – allowing you to reap maximum results. However, look to non-abrasive natural formulas to avoid irritation. The Enzyme Exfoliator uses apple, papaya, and kiwi to gently remove dead skin cells while Refining Exfoliator deeply cleanses and soothes the skin with a cooling blend of aloe vera and chamomile.
What Are the Best Masks for You?
Before treating yourself to a relaxing face mask, we recommend you take time to understand the differences between each treatment and which will cater best for your skin type and concerns.
Explore All Masks & Exfoliators
For Breakouts
For acne-prone skin, Purifying Clay Mask is the ultimate choice for you. Made with white clay, known to remove impurities, the mask helps calm the skin and absorb excess oil. The hyaluronic acid also gently hydrates the skin for a softer complexion. Using a generous layer, apply to your face, neck, and décolletage, letting dry for 15 minutes before removing with a warm, damp cloth.
For Dry Skin
Designed to give skin a boost of deep hydration, Boosting Liquid Mask is highly effective for dry skin. Featuring an innovative blend of Swiss apple stem cells, this mask infuses the skin with moisture for a wonderfully plump and refreshed appearance. A red algae extract protects against dryness, leaving the skin soft and supple. Use a thin layer to the face and neck after cleansing and experience visible results in just 15 minutes – the perfect pre-event prep.
For Hyperpigmention
As the name reveals, Glow Mask is the answer for a more radiant, glowing complexion. With ginger root extract and caffeine, it not only energises the skin but helps to stimulate cell metabolism and collagen production for a more youthful, revitalised look. Use an indulgent amount on the face, relaxing with its spa-like scent, then gently rinse away with cold water.
For Overnight Use
Deeply calm and care for your complexion with Moisturising Mask. Featuring the powers of hyaluronic acid to bind moisture to the skin, this intensive facial treatment creates a plumper, healthier look as you sleep. A blend of antioxidants further protects and nourishes, while a wild pansy extract helps to reduce the appearance of fine lines and improve skin elasticity. Working its best overnight, use after cleansing, using the same amount as a day cream, for a deeply hydrating effect upon awakening.
For Wrinkles & Fine Lines
Embrace healthy ageing with Power Mask. A highly effective treatment for wrinkles and fine lines, this powerful at-home facial will leave the skin looking its best. A blend of shea butter, allantoin, tomato fruit extract, and moth bean extract, a natural alternative to retinol, promotes the regeneration of new skin cells and collagen production, revealing a firmer and smooth look. Apply on the face, alongside the neck and décolletage, using wet fingertips and leave it on for 15 minutes. Gently remove with a warm, damp cloth or muslin.
Can I Layer Face Masks?
Yes – the use of 'multi-masking' is a fantastic way to treat multiple skin types of concerns at once, as one product alone cannot satisfy all of our skin's needs.
Learn More