A deeply nourishing body butter enriched with shea butter, whey powder, beeswax, flower pollen and honey to restore moisture and leave skin velvety soft. The perfect way to keep skin in the best condition as an everyday skin perfector.
Exceptionally rich and nourishing
Protects against dry skin
Product Description
Banish dry skin with this rich body butter developed with a moisturising blend of amino acids and vitamins. Olive oil deeply hydrates and helps reduce the signs of skin ageing. Upon application, lost moisture is replaced, leaving skin feeling instantly smoother and nourished. Its long-lasting moisturising effect helps eliminate dry patches on knees and elbows. 
This body butter has a light, delicately sweet scent for that spa-like experience that can be enjoyed in the comfort of your own home.
Due to the use of active, natural ingredients, this product may appear cloudy.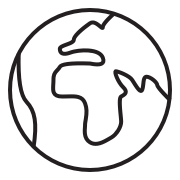 Made in Austria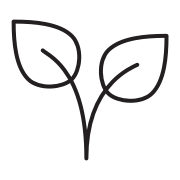 No Paraffin or Parabens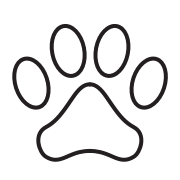 Cruelty Free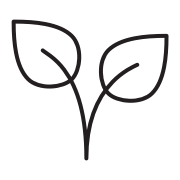 No Sulfates or Silicones
How to Apply
Gently massage this rich body butter over the whole body after showering or bathing.
For best results, use daily.
Pair It With
For firming benefits add our Pomegranate Body Oil into the butter. The resulting emulsion is more easily absorbed into the skin. The regenerating formulation gives more elasticity to connective tissue and prevents the loss of firmness.
body, oil
Pomegranate Body Oil
Key Ingredients
All Ingredients
Aqua (Water)
The natural, spring water is filtered through a special water treatment system that cleans, energises and mineralises the water. It is a good solvent for many raw materials.
Olea Europaea (Olive) Fruit Oil
Olive oil, rich in vitamins and oleic acid, binds moisture. With its antioxidant effect it helps reduce the signs of skin aging.
Pentylene Glycol
The organic compound of sugarcane bagasse and corn improves the skin's ability to bind water and increases hydration levels. It is also characterised by its antimicrobial properties.
Butyrospermum Parkii (Shea) Butter
Shea butter is rich in minerals and vitamins such as vitamin E, beta-carotene, omega-3 fatty acids, stearic acid and linoleic acid which fight free radicals, protect skin cells and provide long-lasting hydration.
100%
of reviewers would recommend this product to a friend
Reviewed by Nataschs P., from Finland
Verified Buyer
I recommend this product
Fantastic product
Absolutely love the smell and texture! Keeps my body skin moistured the whole day.
Reviewed by Corinne B., from France
Verified Buyer
I recommend this product
Une enveloppe de douceur
Hydratant,  doux , ne colle pas et parfum très agréable.
Reviewed by Johanna B., from Sweden
Verified Buyer
I recommend this product
Best!
The best Body Butter I've ever had. Love it!
"For my body care, I will always reach for the product my body needs that day. I will use the Body Butter when my skin is feeling dry. I love the fact that our products are tailor-made for all skin problems."
Susanne Kaufmann
@SusanneKaufmann_
Join our community by sharing your Susanne Kaufmann experience on Instagram. Tag your images with @susannekaufmann_ and #SusanneKaufmann for your chance to be featured.
Use With
For the ultimate care, discover our recommendation of supplementary products.
Previously named: Body Scrub
This product was previously known as Body Scrub.
A smoothing body scrub created to gently remove dead skin, stimulate cell renewal and smooth the skin, leaving it exceptionally soft to touch. Perfect for all skin types.
Stimulates skin cell renewal
Previously named: Herbal Whey Bath Nourishing
This product was previously known as Herbal Whey Bath nourishing.
A nourishing bath soak enriched with an aromatic blend of natural plant extracts to care for dry skin and help you unwind and calm busy minds. Skin is left feeling soft and supple.
Previously named: Hand Cream Nourishing
This product was previously known as Hand Cream nourishing.
A rich, moisturising hand cream developed to care for dry skin and replenish lost moisture to protect against dryness, leaving hands feeling velvety soft.
Keeps hands soft and supple
Stops skin from drying out