How Can I Adapt My Skin and Body Care Regime to the Seasons?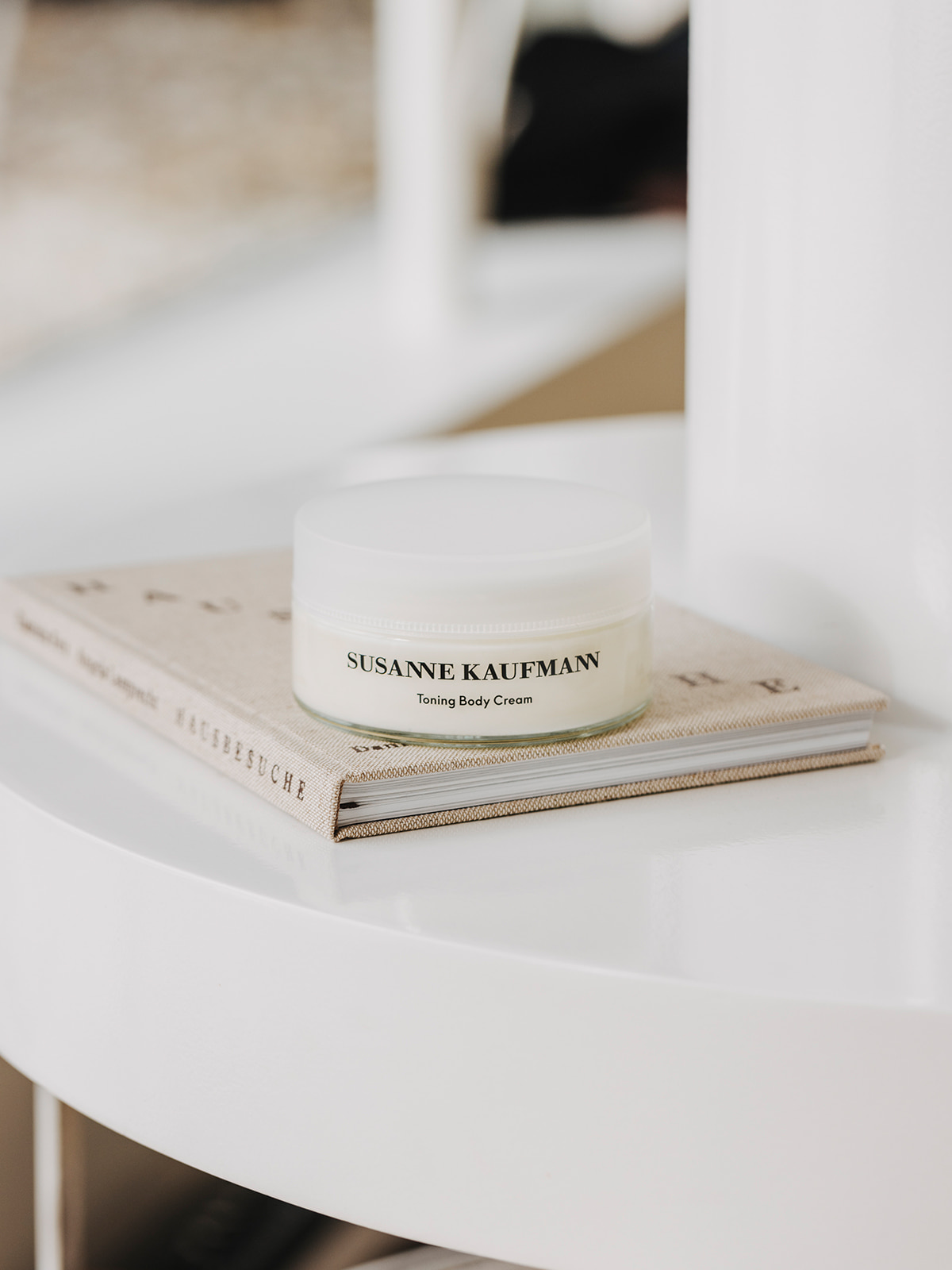 New season, new skincare. Learn how to adapt your skincare to the seasons and discover our top tips for your Spring, Summer, Autumn and Winter beauty routine.
Spring
After months of protecting your skin from cold temperatures and dry air indoors with rich moisturisers and thick layers of skincare, it's time to go a little lighter - and leave your dry winter skin behind.
Reach for a lightweight daily moisturiser: Swap your rich winter moisturiser for something a little lighter. Our skin tends to retain more water in the spring and summer and is less prone to drying out. That does not mean you should moisturise less. In fact, as you gradually expose more skin, it is time to tend to areas you may have forgotten about under your favourite winter turtleneck. For normal and oily skin types, we recommend our Moisturising Day Fluid, dryer skin will love our Nourishing Day Cream and demanding skin will benefit from our Rejuvenating Day Fluid. All three are perfect for your face, neck, and décolletage.
Soothe the skin: In Spring, irritation caused by increased sun exposure and the start of the allergy season can put a strain on our skin. Choose gentle products. Our Soothing Toner is particularly mild and provides relief for stressed skin with chamomile, sage, mallow and St. John's wort flowers. For additional relief of redness and irritation, let our Moisturising Mask work on your complexion once or twice a week. The mask can also be used as a deeply hydrating overnight treatment by applying the mask after cleansing, using the same amount as you would a day cream. Then allow the mask to absorb a little before going to bed.
Increase your SPF: As the temperatures go higher, so should your SPF. Effectively protect your skin from harmful UVA & UVB rays with a minimum SPF 25. Not only to prevent skin cancer but premature signs of ageing and discoloration.
Weekly treatments: For your freshest spring face, we recommend a hydrating skin treatment twice a week. Exfoliating first will maximise the results. For gentle exfoliation, choose between our Enzyme Exfoliator with powerful yet mild fruit acids or the extra hydrating Refining Exfoliator. Leave on for up to 15 minutes, before applying our Hyaluron Serum. It supports the skin cells in retaining moisture and smooths out fine line and wrinkles. Double up on the plumping effect with our Moisturising Mask or the super potent Power Mask for demanding skin types.
Prep for summer: Get your body summer-ready with our Toning Body Cream and Toning Body Serum. Featuring the patented ingredient ProContur and a bioactive complex of caffeine, tiger grass and boldo, these two high-performing body products deliver clinically proven results and visibly increase skin firmness and elasticity.
For fitness lovers, we recommend our Mineral Body Lotion. It is rich in mineral salts and active ingredients increasing cell metabolism, eliminating high acid concentrations, and soothing inflammation. Regularly applied, it supports muscles and strengthens the connective tissue.
Shop Spring Skincare
Summer
In Summer, the skin typically becomes oilier and dehydrates easily as our body temperature rises and metabolic processes increase.
Up your sunscreen game: With UV radiation at its highest in summer, a high SPF sunscreen of 50 is indispensable to protect your skin from sunburn, redness, and irritation. Use as last step in your routine to keep your skin beautiful and healthy. Refresh every 2-3 hours. Avoid direct sun exposure between 12 and 3pm.
Keep Moisturising: Drink plenty of water to keep hydrated and make sure to provide the same hydration for your skin. As our sebum production increases during the Summer months, those with combination and oily skin may shy away from using a moisturiser. To avoid clogging your pores, switch to even lighter, water-based moisturisers such as our Face Gel Matte to combat shine, the Moisturising Day Fluid, or our much-loved Rejuvenating Day Fluid for demanding skin types. For overnight hydration, we recommend using a regenerating night cream.
Change to a Gel Cleanser: As oilier skin is more breakout- and acne-prone, we recommend a gel-based cleanser for the summer months. Our mild Purifying Cleansing Gel helps remove excess oil and dead skin and has a soothing, clarifying, and antibacterial effect.
Be gentle: The sun and damaged, irritated skin do not get along at all. Therefore, please refrain from using aggressive beauty treatments such as chemical peels between May and September.
Freshen up: Revitalise your complexion on the go with a splash of our Rose Water Mist. Hydrates instantly with a blend of botanical hyaluronic acid and precious Damask rose water.
Shop Summer Skincare
Autumn
While lighter creams have done their job in the summer to hydrate sun-kissed skin, the changing weather conditions can make your skin look dull and dry.
Change to richer skincare: Especially if you are prone to dry skin, replace your gel cleanser with something a little more soothing. Our Soothing Cleansing Milk contains a calming herbal compound of chamomile, sage and St. John's wort flowers and is rich in rosehip oil known for its ability to store moisture and its regenerating effect. To moisturise, we recommend our Nourishing Day Cream for extra hydration or our Rejuvenating Day Cream. For overnight hydration, apply a regenerating night cream or our Nourishing Rich Cream, the perfect remedy for dehydrated skin.
Layer up: With less intense UV radiation in autumn, it is time to go back to biweekly exfoliation. Use our gentle Enzyme Exfoliator or the Refining Exfoliator with jojoba beads to remove dead skin cells and prep your skin for a replenishing mask. Add our vitamin-rich Nutrient Serum for a healthy and glowing finish.
Get longer beauty treatments: If you have been looking to get a beauty treatment that involves multiple appointments - like an anti-ageing or acne therapy - now is the time to start.
Prepare for winter: Late autumn and winter are great if you also want to beautify skin areas way from the face. Learn more about how to achieve youthful looking hands and discover our Tips for Beautifully Manicured Hands.
Shop Autumn Skincare
Winter
Cold temperatures make even oilier skin types go dry and flaky in Winter. Dry air and heaters worsen the dehydrating effect, strip our skin of oils, and weaken our skin barrier.
Cure your skin: Revive your dry complexion with a targeted treatment. Our Pollution Skin Defence System contains powerful ampoules of highly concentrated Vitamin C, Ectoin and Q10. Applied together, they provide multi-layered protection from free radicals and harmful environmental influences.
Rich layers of hydration: Swap your regular cream with a protective cream as soon as temperatures drop below five degrees. Our Nourishing Rich Cream nourishes cracked and dehydrated skin with a blend of echium, squalane, beeswax, echinacea, vitamin E and wild pansy. Use as day and night cream. Pair with our Rejuvenating Power Serum to increase elasticity, strengthen cell membranes and double the moisturising effect. Once a week, apply a thick layer of the Moisturising Mask as an overnight treatment.
Use fruit acid products: Darker winter days are the perfect time to apply exfoliating and skin-brightening products with fruit acids (AHA). In summer, they should be used with caution as they increase the cell turnover and photosensitise skin against UV rays. Our popular Enzyme Exfoliator uses power of fruit acids from apple, papaya, and kiwi to gently exfoliate.
Pamper your feet: Treat your feet to a 30-minute cleansing foot bath ritual with our Alkali Salts. Followed by applying our Foot Cream with thyme, marigold and camphor for a circulation-boosting, warming effect.
Nourish your body: Replenish dry winter skin with a warm soak of our favourite winter baths oils. The Witch Hazel Bath is particularly suitable for those who suffer with dry and flaky skin and helps to regulate the skins oil production, whilst our Bath for the Senses promotes deep relaxation and makes for a sensual experience after a stressful day.