What Does Healthy Ageing Mean?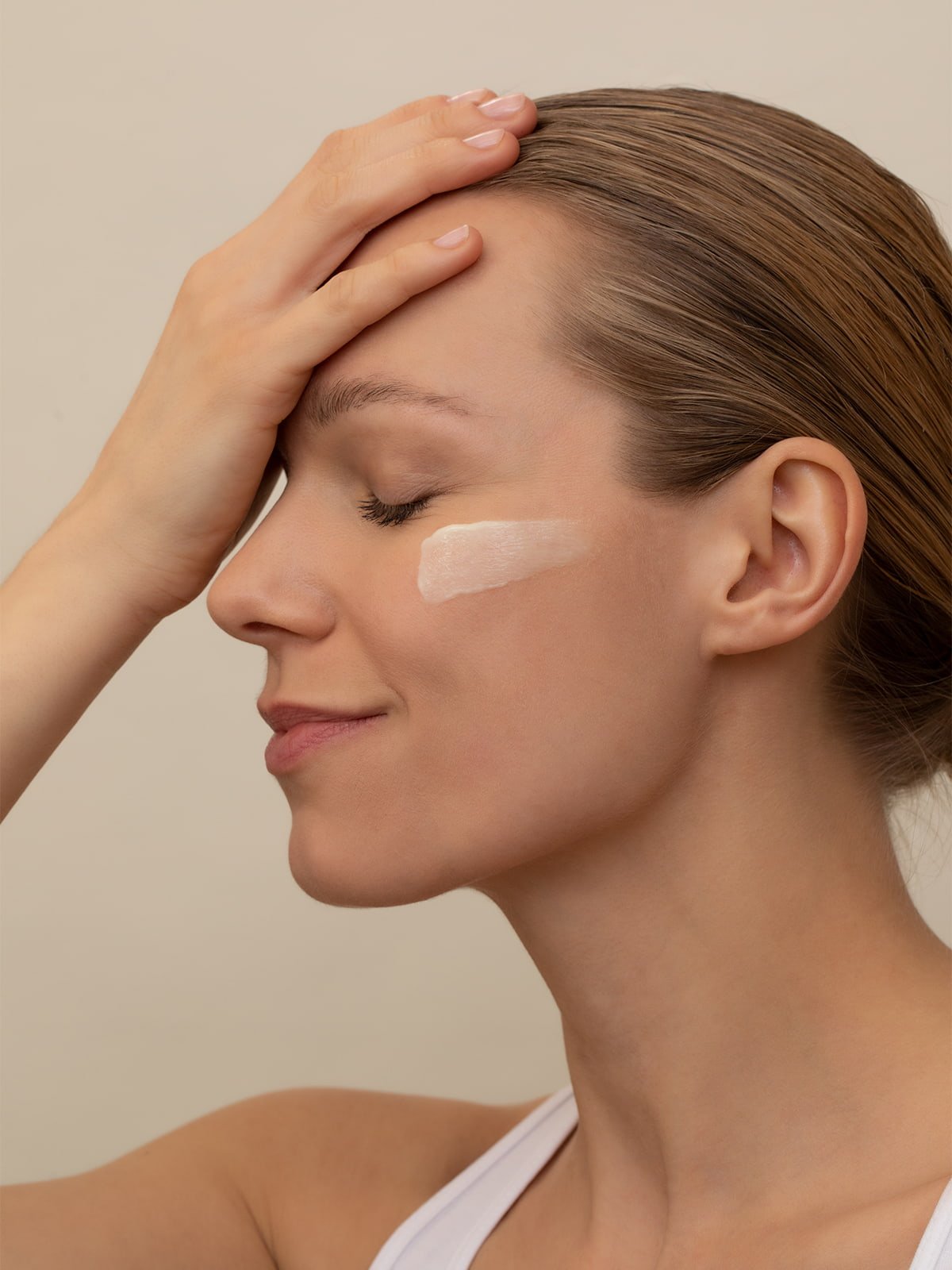 We see health and beauty holistically, and ageing is no exception.
As we all know ageing is a natural part of life, and visible signs of ageing on the skin can be apparent from the age of 25. While this process is irreversible, you can take steps to support your skin's changing needs and ensure you look your very best. A natural skincare regime is fundamental to preserving an energised and youthful appearance, but many other factors can come into play for healthy ageing. From combating pollution to a considered diet, discover the key areas to help your skin remain as radiant as you throughout the ageing process:
An Effective Skincare Routine
First and foremost, we encourage a daily skincare routine tailored to your skin needs and lifestyle. While our product lines are highly effective at every age, the Age Preventative and Age Restorative Skincare ranges are specifically developed to promote healthy ageing.
Keeping the skin looking happy and healthy, our Age Preventative products are a form of prejuvenating skincare. Focusing on delaying the first signs of ageing, the idea of prejuvention involves an increase in collagen production, skin elasticity and facial volume. When using our Rejuvenating Day Cream over 28 days, participants from recent clinical studies noticed a distinct improvement in elasticity, with the skin appearing plumper and more youthful. Using an intelligent blend of plant-based actives, including Schisandra berry and ectoin, the use of our prejuvenating skincare will help to retain radiant skin in your twenties and beyond.
To aid damaged skin, our Age Restorative products are designed to work with your natural skin's functions to bring skin back to optimal health. Our Age Restorative Skincare features nutrient-rich fresh bud extracts and a unique complex of minerals and trace elements to restore the skin's natural health by making it work harder for itself, enhancing cellular renewal and protecting the skin against stress. With visible, long-lasting results, clinical studies for our Renewing Day and Night Cream showed a significant increase in skin hydration and firmness – making for a younger, healthier-looking complexion.
Regular Exercise
To feel and look good at every age, there's nothing more important than regular exercise.
Our Founder, Susanne, says: "I find exercise to be fundamental for healthy ageing, as it increases your heart rate and improves blood circulation, delivering oxygen and nutrients to the skin which keeps the skin healthy. I always try to work out in the morning to kick start my day – and put me in a healthier mindset."
To further aid a sense of wellbeing, care for your body and skin with a post-exercise ritual. Developed with sea salt and whey, use our Alkali Salts to calm the body down and release blocked tension. This is particularly important to consider for ageing, as stress can increase the appearance of fine lines and wrinkles and even lower your life expectancy.
It's just as important to moisturise the skin post-workout too – apply our pH-balancing Mineral Body Lotion to release muscle tension, followed by our Pomegranate Body Oil. This oil provides added body-firming age-defying benefits with its skin-strengthening blend of natural plant oils.
A Healthy Diet
Good nutrition is a year-round and life-long commitment, with a well-balanced diet ensuring vitality from the inside out. In line with our philosophy, we are passionate about the power of nature for a healthy diet and using fresh, natural ingredients where possible. Packed full of vitamins, minerals and antioxidants to effectively nourish the body, discover our founder Susanne's favourite detox juices. Using vitamin C-rich foods to activate the body's natural cleansing powers and stimulate collagen, age-defying radiance and even increased brain function can be bought back in a matter of minutes.
Protection from Pollution
Whether you live in the countryside or city, exposure to pollution is inevitable in modern-day life. Combating the effects of pollution is important to maintain healthy skin and a healthy life due to linked conditions such as heart disease, lung cancer and respiratory illness. Our Multi-Protection Mist is one way to counteract the damage from pollution. Formulated with ectoin and Q10, it protects and repairs skin from the damage of environmental stressors, such as pollution. If you live in a heavily polluted area, why not try a thorough double cleanse morning and night to lift impurities and left-over dirt. Combine our Soothing Toner after the Purifying Cleansing Gel for a gently yet highly effective cleansing duo.
Limited Sun Exposure
UV rays can cause damage to the skin at any age, so reducing your sun exposure is a vital step to maintaining skin health. Too much exposure can result in signs of damaged skin, such as hyperpigmentation and redness. And at worst, it can result in pre-cancer or cancerous cells. Prevention is key, so using an SPF all year round is the best way to avoid developing skin damage. For further protection, ensure to re-hydrate the skin after sun exposure. Our Hyaluron Body Gel and Body Butter work together to leave skin moisturised and revived, and most of all, healthy looking. The hyaluronic acid-infused Hyaluron Body Gel soothes signs of irritation after sunbathing, and layered our rich Body Butter, featuring ultra-conditioning shea butter, the skin receives an intensive dose of nourishment.
While healthy ageing is truly holistic, involving a multitude of lifestyle and environmental factors, we believe skincare is a fundamental part of a healthy ageing approach. Explore our Routine Finder to find powerful skincare solutions to unlock your best skin, whatever your age.
Routine Finder