Purifying Cleansing Gel Deluxe Miniature
face, cleanser
Purifying Cleansing Gel Deluxe Miniature
Cleanse your skin with our travel-sized Purifying Cleansing Gel Deluxe Miniature. Perfect on all skin types, this gentle cleanser lifts dirt and make-up to help refresh and re-balance without drying out the skin.
Perfect for combination skin
Product Description
The first step in any skincare regime, our highly effective Purifying Cleansing Gel Deluxe Miniature helps to hydrate, revitalise, and soothe the skin. Formulated with a blend of botanical ingredients, the gel includes a skin-clarifying Alpine willowherb extract, masterwort extract to help revitalise the complexion and hyaluronic acid to lock in moisture. The properties of bisabolol, a compound of camomile oil, soothe the skin and reduce inflammation. After use, skin is left soft and supple – making the perfect base for your follow-on Susanne Kaufmann skincare.
Available in a travel-friendly 15ml, our Purifying Cleansing Gel Deluxe Miniature is the perfect size for travel, your gym bag or to gift those always on the go.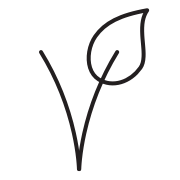 Vegan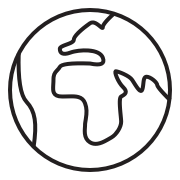 Made in Austria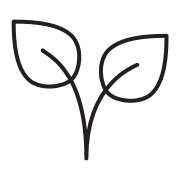 No Paraffin or Parabens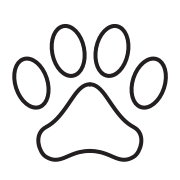 Cruelty Free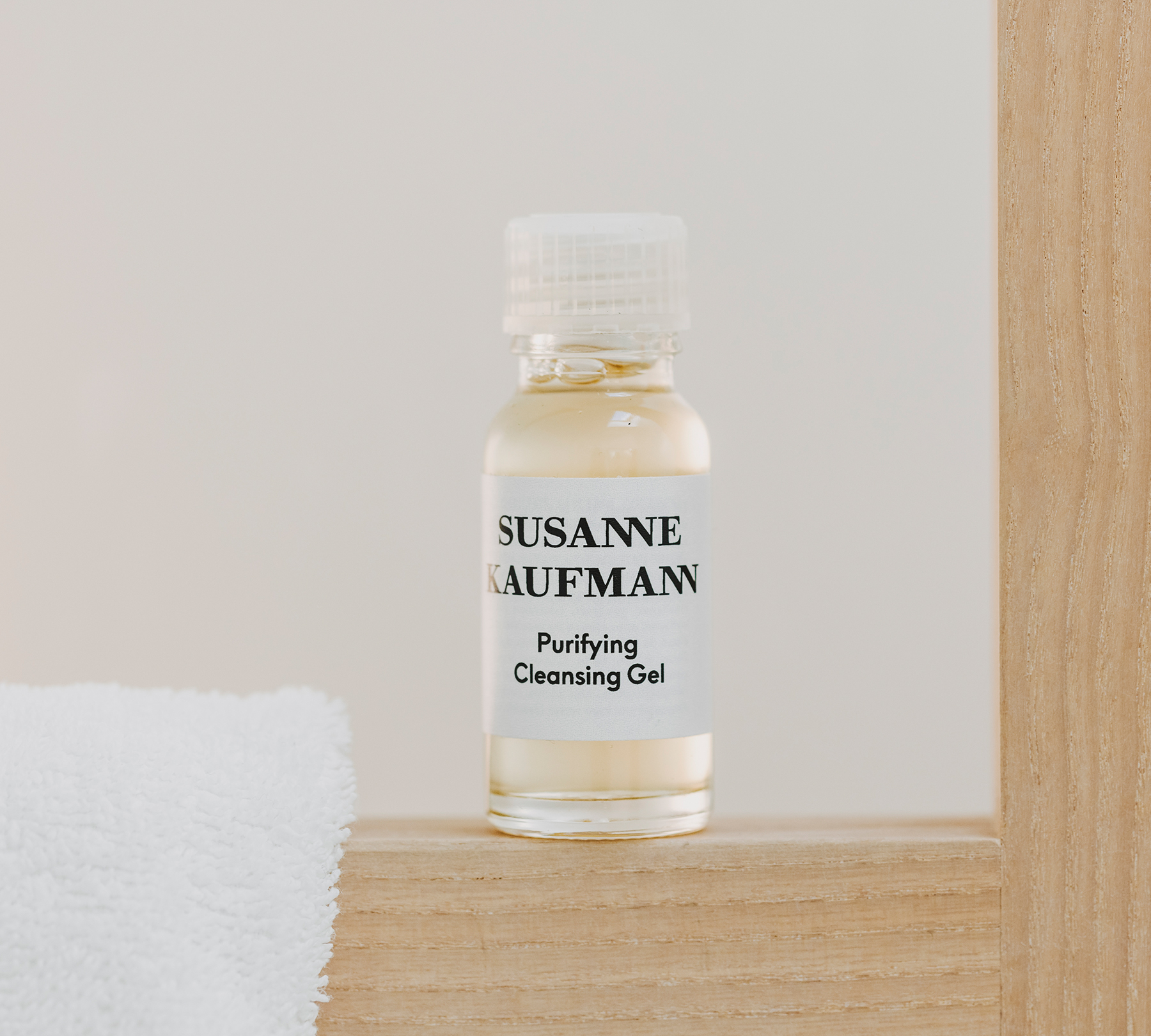 How to Apply
Use this mild gel every morning and evening as the first step in your cleansing routine.
Apply to the face in gentle circular movements.
Rinse off with warm water and pat dry.
Follow with your regular Susanne Kaufmann skincare products.
Pair It With
After cleansing, use our Enzyme Exfoliator Deluxe Miniature as a peel and leave on for 15 minutes. Wash off to reveal perfectly purified and balanced skin.
face, exfoliator
Enzyme Exfoliator Deluxe Miniature
Key Ingredients
Alpine Willowherb
Alpine willowherb extract reduces sebum production and minimises the appearance of pores. It also helps to reduce inflammation and eliminate skin impurities.
Hyaluronic Acid
Hyaluronic acid effectively binds moisture, prevents moisture loss and improves the natural elasticity and firmness of the skin.
Masterwort
Masterwort root extract comes from an ancient plant that has long been known for its antibiotic healing power and has an anti-inflammatory effect.
All Ingredients
Aqua (Water)
The natural, spring water is filtered through a special water treatment system that cleans, energises and mineralises the water. It is a good solvent for many raw materials.
Coco-Glucoside
Coco glucoside is a skin-friendly detergent made of fruit sugar and plant-based fats. It gently cleanses and has a moisturising effect. Unlike conventional surfactants, it is easily biodegradable.
Sodium Coco-Sulfate
Detergent from the fatty alcohol of the coconut.
Glycerin
It is present in all waxes and oils. It attracts water to the skin and supports cell regeneration. We only use plant-based glycerin.
100%
of reviewers would recommend this product to a friend
Very efficient
Clean deeply but not aggressive
Lovely to use
I wa s undecided about using a Gel or Oil cleanser. No doubts anymore!
Hele fijne cleansing gel!
Maakt echt goed schoon, de huid heeft erna gelijk een crème nodig. Gehele fijne producten
Love this cleanser
My skin is mature so I can't use cleansers that will dry out my skin. I've always preferred gel cleansers to cream, and I love the way this gel makes my skin feel clean without any harshness.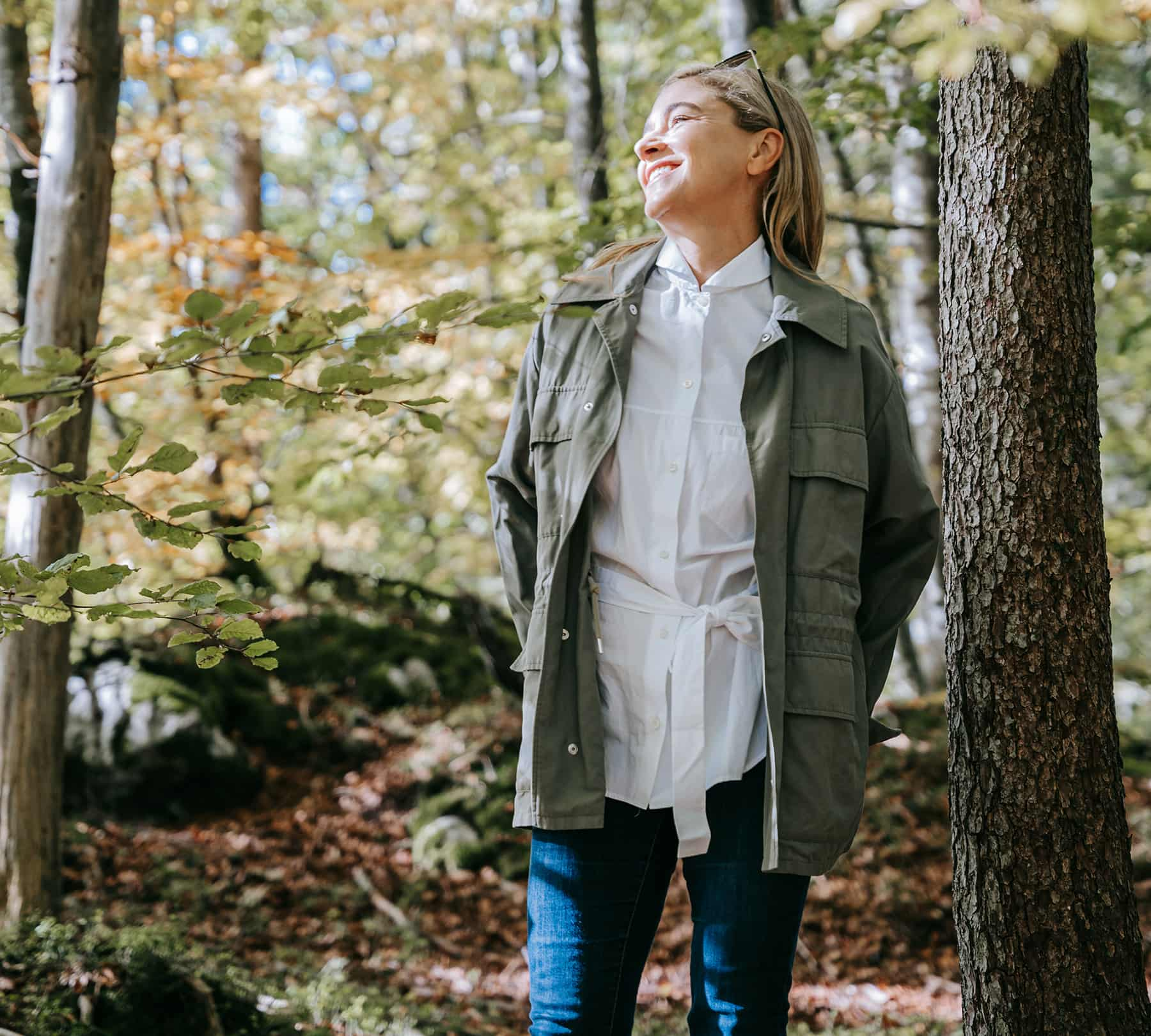 Inspiration behind the product
This exclusive collection of deluxe miniatures was created for you to enjoy the Susanne Kaufmann range on the move. Each product is designed in a convenient smaller bottle and is the perfect size to use while travelling or on holiday. Plus, you can try out our best-selling skincare to discover what works best for your skin's needs.
"Cleanse thoroughly morning and evening. Double cleansing is recommended, especially for those in busy cities. Reach for a Cleansing Milk or Cleansing Gel depending on your skin type to remove dirt particles, make-up, and sebum from the skin. Be sure to cleanse the face, neck and décolleté."
Susanne Kaufmann
Join our community by sharing your Susanne Kaufmann experience on Instagram. Tag your images with @susannekaufmann_ and #SusanneKaufmann for your chance to be featured.
You may also love
Looking for more inspiration? Discover our recommendation of additional products.
Online Exclusive
Ideal for dry and sensitive skin types, our travel-sized Nourishing Day Cream Deluxe Miniature is an ultra-moisturising day cream. It leaves skin feeling beautifully soft, smoother and plumper, with reduced fine lines and wrinkles.
Online Exclusive
Promote an illuminated complexion with our travel-sized Vitamin C Complex Deluxe Miniature. This highly effective serum features a potent dose of vitamin C and innovative mushroom extracts.
Online Exclusive
Deeply nourish the skin with our travel-sized Moisturising Mask Deluxe Miniature. This richly textured mask uses the finest in botanical extracts to improve moisture balance and skin elasticity, for a rejuvenated look.