Everything You Need to Know about Skincare Part 1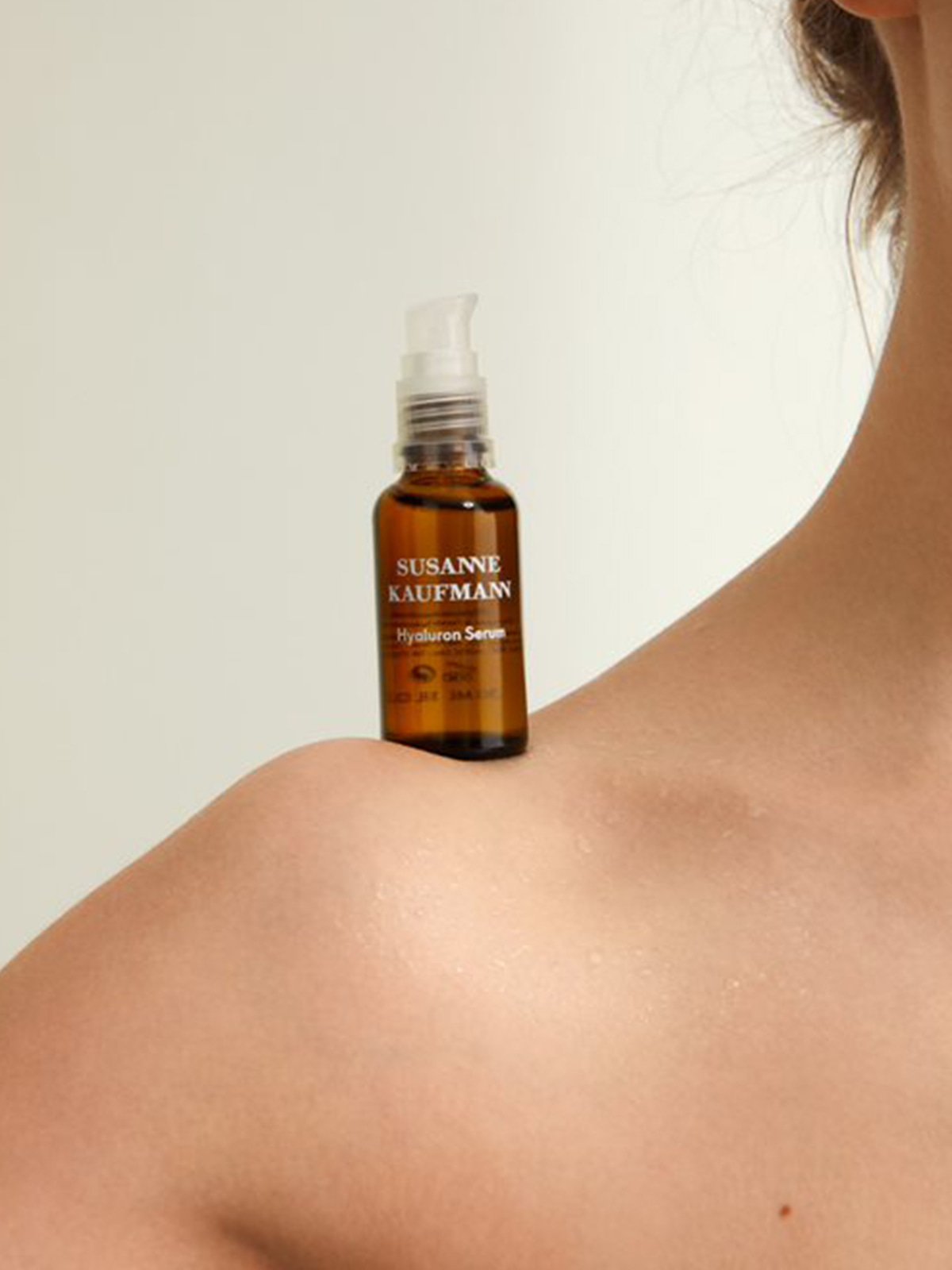 Discover the secrets behind our products and ingredients.
We unveil the most important beauty secrets from A to E.
A is for...
Antioxidants
Antioxidants work to inhibit the oxidation of other molecules in our body that can cause damage to our cells. At Susanne Kaufmann, we harness them in a wide range of botanicals for effective care. Why not try our Age Preventative Skincare products which incorporate antioxidants to help to rejuvenate and regenerate your skin?
Active Ingredients
These are essential in all Susanne Kaufmann skincare and responsible for the effective results our products promise. We're careful with the dosage of active ingredients used to ensure our skincare achieves the best results for your skin.
Ageing
Our Age Preventive Skincare feature a high concentrate of active ingredients that work against the early signs of ageing. The range includes our best-selling Rejuvenating Eye Cream, a day cream and a night cream for 24-hour treatment. Together, they repair and protect the skin, smoothing out fine lines and wrinkles.
Aluminium-free
Many deodorants contain harmful aluminium chlorides that disrupt our natural skin cycle. Try to use aluminium-free deodorants and products using an active mineral substance such as our Deodorant Roll-On to neutralise odour-forming bacteria without closing pores
B is for...
Blemished skin
The Purifying Serum supports the skin by keeping it balanced and without blemishes. Enriched with bisabolol, a component of chamomile oil, balloon vine, thyme and peppermint leaf extracts, the facial serum calms the skin while providing anti-inflammatory benefits.
Biodegradable
It's important to learn about the knock-on effects of your skincare. We use sugar surfactants made from renewable raw materials for cleansing. These are fully biodegradable and especially skin tolerant. To learn more about this, read our article.
Body care
All our body products were formulated for use in our spa, and they are as carefully developed and effective as our face creams and serums. Whether you're looking for scrubs or nourishing creams, our collection offers all you need to pamper and protect your skin.
Beauty
"Beauty for me is a positive aura. A harmonious look is beautiful to me, because it is authentic. Beauty is our complete being". Our founder Susanne Kaufmann, on what beauty means to her.
C is for...
Cellulite
Regular exercise and a healthy diet can reduce cellulite. Our anti-cellulite products were developed to improve skin elasticity and softness. Combine massage and a dedicated skincare regime to prevent the development of further dimples.
Clarifying
We use plant alcohol in our clarifying products, which has an antibacterial effect that doesn't dry out the skin. We recommend clarifying products such as our toners to tighten pores, remove dead skin cells and leave skin looking full of vitality.
Cleansers
We have several cleansers to cater for all skin types. Our Soothing Cleansing Milk is perfect for sensitive skin that suffers from dryness, while our gentle Deep Cleansing Oil features a powerful blend of plant oils, it effectively removes makeup and impurities, while rejuvenating the skin.
Combination Skin
The key is balance when it comes to caring for combination skin. Our Normal & Combination Skin products will moisturise where needed without making your skin more oily.
D is for...
Dehydration
Dehydration is commonly caused by varying weather conditions and an unbalanced diet. To combat this concern, try our Hyaluron Serum, a plant-based serum that supports skin cells in retaining moisture.
Double cleansing
Why double cleanse? Double cleansing is a great way to effectively remove makeup, dirt particles and excess oil. The first step is to use a cleanser such as our iconic Purifying Cleansing Gel. Apply in circular motions and rinse with warm water and a damp cloth. You can combine several cleansers for a double effect. Finish off with the Soothing Toner to refresh your face and remove the last impurities.
Décolleté
We believe you should choose skin care products that you can use in more places than just your face, that means the neck and décolleté too.
Detox
Detox can be a mysterious term but it really means to abstain or rid the body of toxins and unhealthy substances. This process - whether for your face, skin or body - cleanses your system from impurities.
E is for...
Eyes
Did you know the skin around your eyes is the most delicate on your face? Give this area some extra TLC with our range of eye care treatments that target everything from moisture loss to fine lines. The secret to effective eye care with visible and immediate results is to choose the right product. Read here our article on how to choose the best product for your eyes.
Echinacea
This powerful plant features an active ingredient that's used to nourish, smooth and regenerate mature skin. Echinacea activates the skin's protective functions, and that's why it's a key ingredient in our Nourishing Rich Cream.
Ectoin
This clever ingredient acts as a 'molecular companion' preventing premature cell damage. We've developed a wide range of products with ectoin to help the skin to heal and protect itself against free radicals and other pollutants.
Enzyme Exfoliator
Our Enzyme Exfoliator is one of our best-selling products - we love it because it's very effective but won't harm your skin. The exfoliant contains mild fruit acids which gently remove dead skin. The Enzyme Exfoliator has been specially created to give a deeper exfoliant: it cleanses the skin deep into the epidermis and also has a mild anti-bacterial effect. It's especially suited to blemish-prone or sensitive skin.
Beauty from F to S