How to Take Care of Your Neck & Décolletage?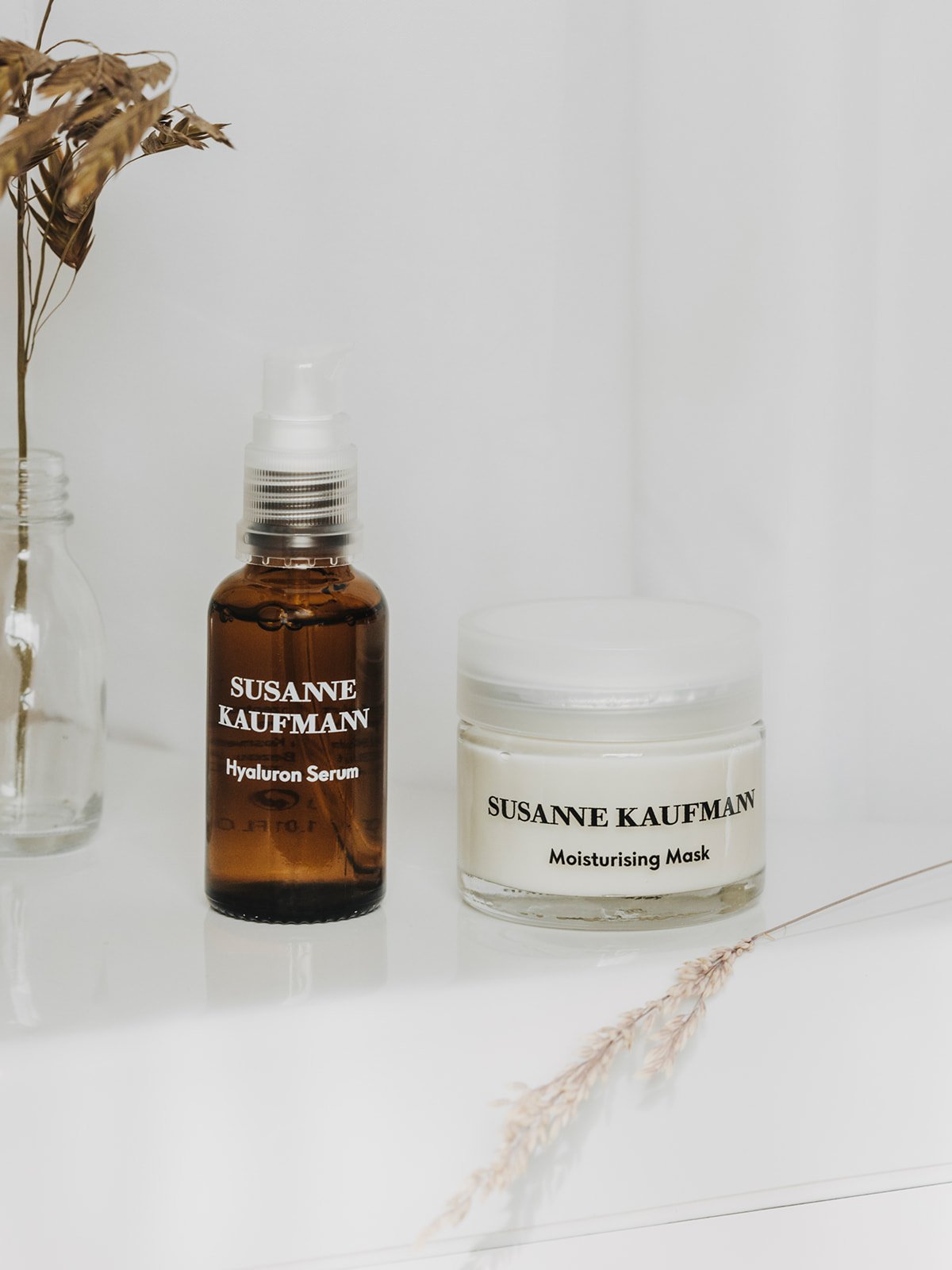 Learn how to cater to the needs of your neckline and why it requires extra attention.
When it comes to skincare, we often focus on our face and forget about other areas, such as the neck and décolletage. However, neglecting these areas can lead to signs of ageing, hyperpigmentation, and a mismatched appearance between the face and the lower half of your body. Discover the importance of caring for the décolletage with this expert guide.
What is Décolletage?
The décolletage describes the skin on the upper chest, neck, and shoulders. As this skin is thinner than the face and more delicate, it requires attention. It is important to remember to include in your skincare routine all year round, particularly in the warmer months with its visible exposure to the sun and other environmental stressors.
Why Do We Need to Take Care of the Décolletage?
Due to this area being thinner and more delicate than other parts of the body, the skin can be more prone to damage, resulting in increased signs of ageing and hyperpigmentation. Not treating the décolletage can also lead to a mismatching uneven skin tone between face and body, a sagging appearance and an overall duller look.
How to Treat the Décolletage
We believe in treating the skin as one and this means giving the décolletage the same level of care as the face. Discover these four expert tips and a curated selection of skincare to encourage a healthier-looking décolletage and neck.
Cleanse Daily
To effectively cleanse the delicate décolletage, we recommend using a gentle, natural cleanser to remove everyday impurities. If you wear makeup, cleansing is of the utmost importance, as it is often applied below the neck and can migrate further down into the décolletage.

We recommend using a double-cleansing technique to leave the face, neck and chest feeling clean, refreshed and healthy. Firstly, apply the Soothing Cleansing Milk to dry skin and massage well. This mild cleanser uses a gentle blend of chamomille, St. John wort and vitamin E, making it ideal for treating thinner, sensitive skin. Before removing the milk, apply the Purifying Cleansing Gel on top and massage once more in circular motions. This gel-based cleanser uses sugar-based surfactants to lift all dirt and impurities while using the moisturising properties of hyaluronic acid to rehydrate the skin.
Exfoliate Regularly
Dead skin cells do not stop at the face. Extend your weekly exfoliation treatment to the neck and decollate to help regenerate the cells, leaving skin smoother and more radiant. Much like cleansing, using an exfoliant with a milder formulation is essential to avoid damaging the delicate décolletage skin. Enzyme Exfoliator is effective for all skin types, including sensitive, utilising mild fruit extracts to exfoliate without irritation. To use, apply a thin layer to the skin and leave it on for 15 minutes, rinsing away with a damp cloth to reveal a glowing look from face to chest.
Targeted Serums
Serums penetrate deep into the skin and deliver a very high concentration of active ingredients that cater to every need – including those of the décolletage. To combat dryness and improve the firmness of this area, look to Hyaluron Serum to give a burst of hydration. If you are seeking a more balanced look, the Vitamin C Complex counteracts signs of dullness and hyperpigmentation by enhancing luminosity. We advise applying your chosen serum first on the face, then gently massaging the remaining amount onto your décolletage. As it requires less serum due to the thinner skin, this is also a sustainable way to use leftover products.
Always Moisturise
Maximise the benefits of your twice-daily moisturiser routine by including your neck and décolletage. While your regular day cream is just as effective on your chest, more intensive treatment may be beneficial for signs of skin damage. Nourishing Rich Cream is a heavier moisturiser that helps to repair the skin overnight. Upon application, this ultra-rich formula replenishes lost moisture and helps to reduce the look of redness associated with sun exposure, leaving the décolletage soothed and comforted.


Masks
can also be highly effective in treating a range of décolletage-related concerns.
Purifying Clay Mask
works to draw out impurities and unclog pores, creating a solution for chest acne and breakouts. To boost dull, lacklustre skin, apply the
Moisturising Mask
. This mask supports skin cell regeneration, leaving skin refreshed, plumped and rejuvenated. Incorporating these treatments into your existing skincare routine can help you achieve a smoother, firmer, and more even-looking décolletage, resulting in optimal skin health and an overall boost to your confidence.
Discover Face Care