The Difference Between Skin Hydration and Moisture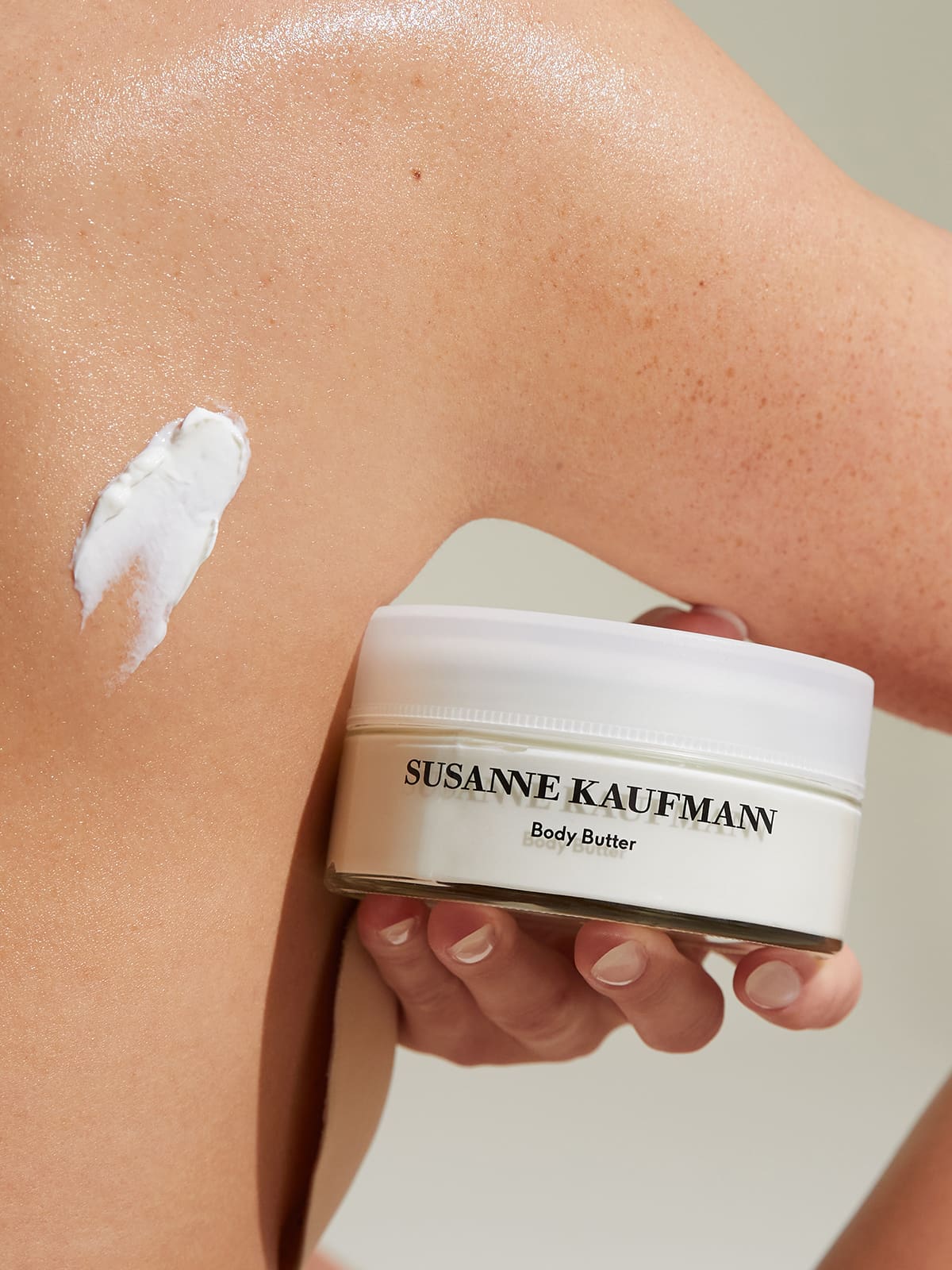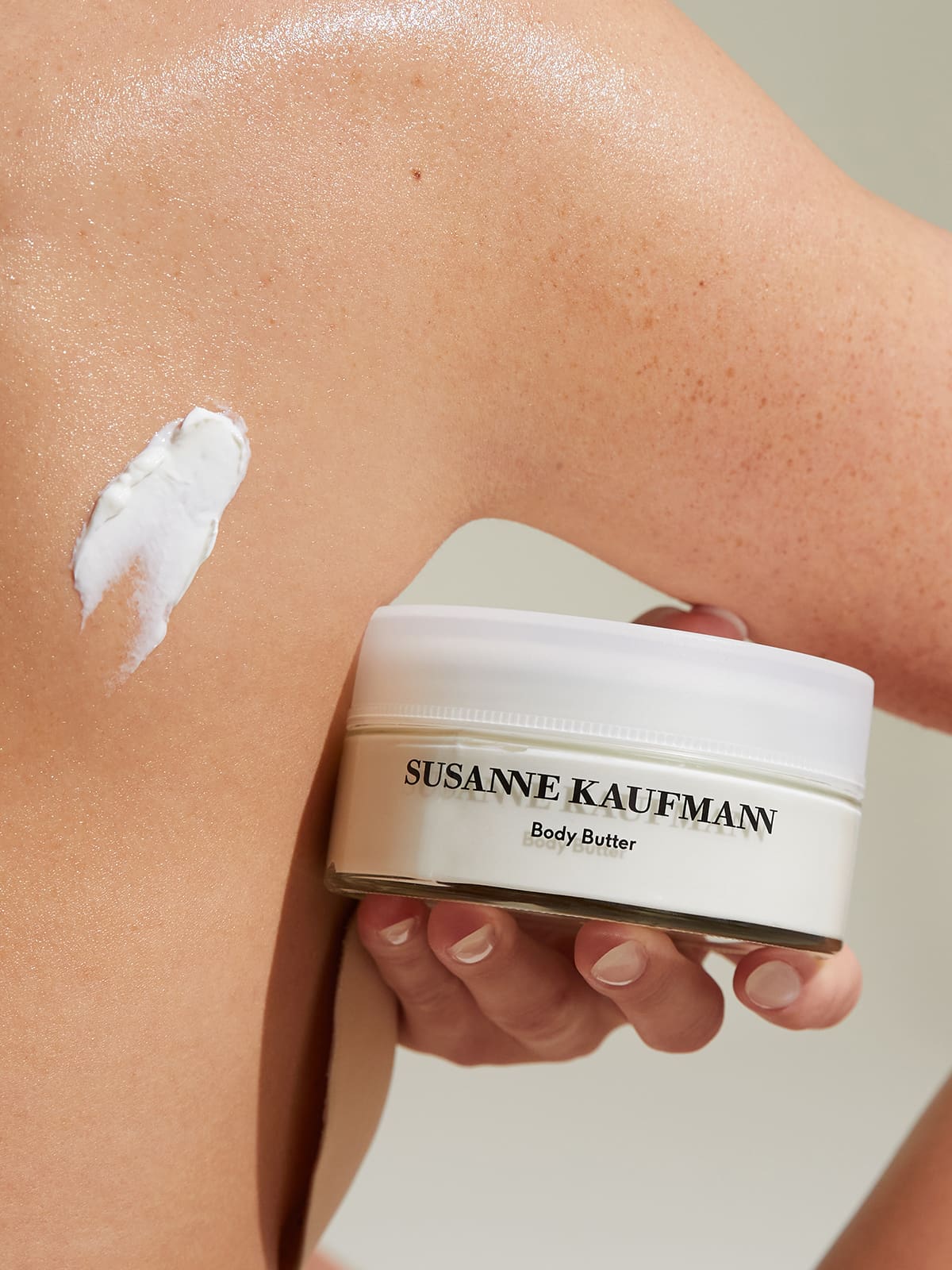 Learn about the two important factors needed to maintain healthy skin.
Hydration and moisture are often terms used interchangeably within skin care; however, these are in fact different concepts and understandably need the individual care to match. Read on to discover the key differences between hydrating and moisturising the skin and which products to introduce into your routine in order to help keep your skin looking its healthiest.
Discover Face Care
What is Skin Hydration?
Hydration concerning the skin refers to water absorption, a process that delivers moisture to the skin cells and replenishes the natural levels needed for soft, healthy-looking skin. Normal hydration levels help maintain a healthy glow, prevent the first signs of ageing, and shielding from damage caused by environmental stressors, such as sun exposure.
The Best Ingredients & Products for Hydration
Adding humectant ingredients into your daily routine will help hydrate and draw moisture into the skin. So, to ensure that your face and body stay looking at their best, we advise you to keep an eye out for the following humectants:
Hyaluronic Acid
Known for its extraordinary ability to bind moisture, this powerful acid binds up to 1000 times its weight in water. Hyaluronic acid-infused face care, such as Hyaluron Serum and Hydrating Face Gel, keep the complexion looking beautifully plump and full.
Shop Hyaluronic Acid Skincare
Aloe Vera
This plant extract is rich in minerals that provide intense hydration while soothing signs of irritation. Houseleek, a locally sourced alternative, offers similar benefits and can be found in Moisturing Day Fluid and Night Cream. Working effectively as morning and night-time moisturisers, the houseleek-enriched formulas deliver long-lasting moisture all day.
Shop Aloe Vera Skincare
Glycerin
This moisturising agent works by pulling water from the outer layer of the skin and air to stop the skin from drying out. Ideal to moisturise even the toughest of skin, a natural form is used in the refillable Hand Soap, protecting the hands from external stressors by locking in hydration.
What is Moisture?
Our skin is covered with a fine film of water and lipids, so trapping moisture into the skin's surface will keep your protective barrier strong. Giving the skin a healthy amount of moisture aids in preventing dryness and irritation while reducing the look of fine lines and wrinkles.
The Best Ingredients & Products for Moisture
To craft an effective moisturising routine, look to products containing emollients, an ingredient to add back moisturising oils, alongside occlusives, which help seal moisture and prevent loss. The use of natural ingredients also provides the essential nutrients and vitamins needed for well-moisturised skin, including the below:
Jojoba Oil
Naturally full of vitamins, jojoba oil is an effective moisturiser and improves skin elasticity. This incredibly moisturising oil is used in Nourishing Day Cream and can be used for the most sensitive skin types. The botanical is also infused in the Marigold Body Oil, creating a nourishing treatment to protect the whole body from signs of dryness.
Shea Butter
Shea butter has been used for centuries to increase the skin's moisture. Featured in the highly nourishing Body Butter, this powerful fatty acid-rich ingredient restores moisture levels and keeps skin velvety soft.
Baobab Pulp Extract
Baobab pulp extract has firming, moisturising, and energising properties, leaving skin feeling silky and supple. Utilising the properties of this skin superfood, Nourishing Eye Cream gives moisture to the delicate undereye area, helping to smooth away the appearance of fine lines.
What Are the Main Differences Between Skin Hydration and Moisture?
Before considering whether your skin needs more hydration vs. moisture, it is important to understand its difference. Skin hydration focuses on retaining water within the skin for a soft and plump appearance. Moisture, on the other hand, lubricates the skin with oil to create a barrier on the surface, preventing water loss for a smoother, reinvigorated look.
Do You Need More Hydration or Moisture in Your Skincare Routine?
To understand what your skin best needs, it is important to identify your skin type. For treating dryness, such as peeling or flaking skin, we recommend using products with moisture. Dry skin can commonly appear during winter and can benefit from ultra-moisturising products with a thicker consistency, such as Nourishing Rich Cream. The ultra-rich cream replaces lost moisture while nourishing chapped skin.
However, if your skin is dull and lacklustre, with increased fine lines and wrinkles, it could be experiencing dehydration. In this case, it is best to use hydrating products to lock in moisture into the parched skin cells. Dehydrated skin can commonly occur in warmer months, so look for lighter summer skincare to achieve a plump, energised look. Additionally, a holistic approach is key for hydrating the skin. This includes getting a good night's sleep, drinking enough water, and eating a varied diet that is rich in essential fatty acids.
Whether your skin is leading towards the dry or dehydrated side, including a mix of hydrating and moisturising products in your skincare routine is always beneficial for maintaining optimal health.
Shop Face Care