The Benefits of Ginger Oil for Your Body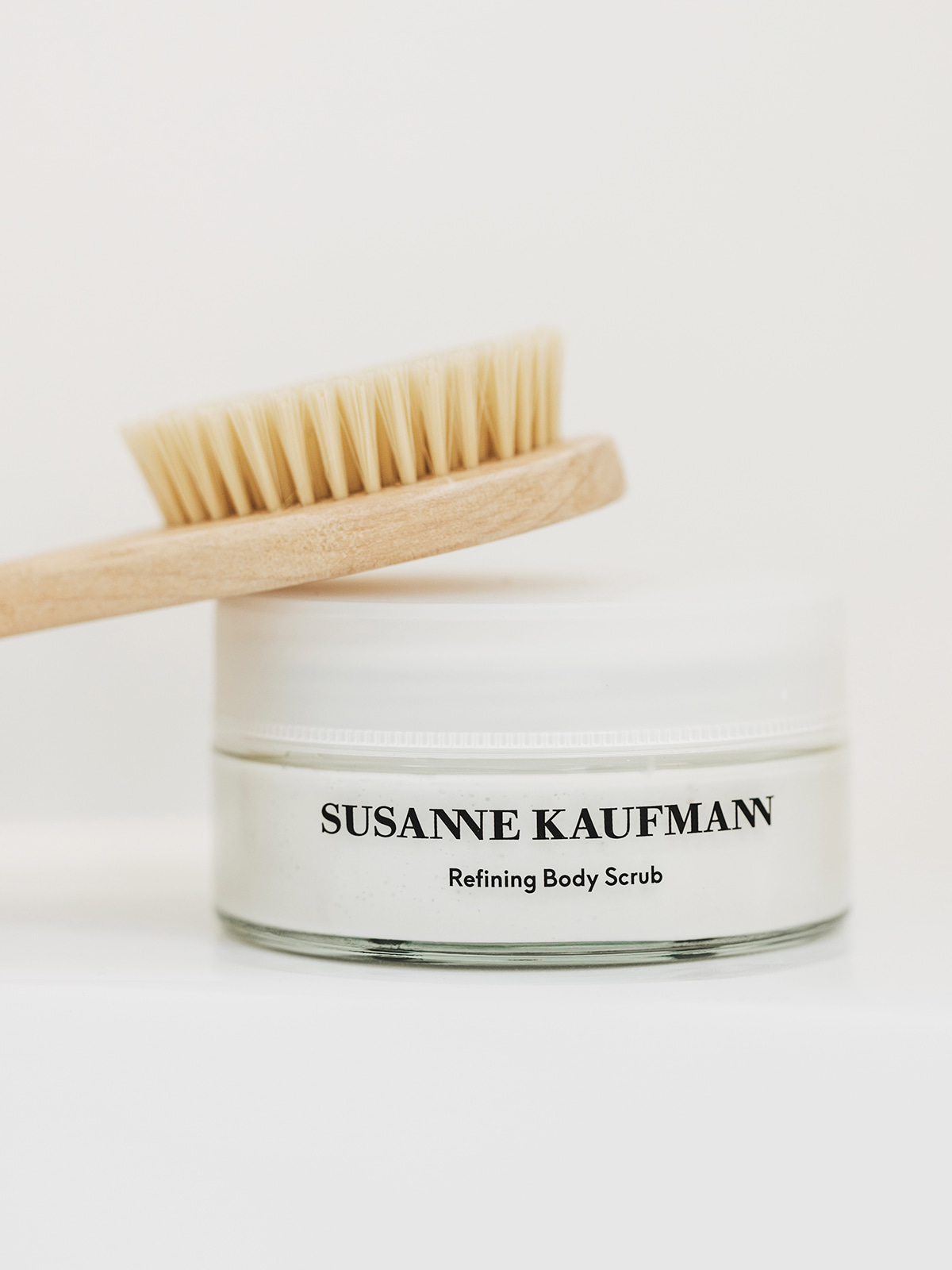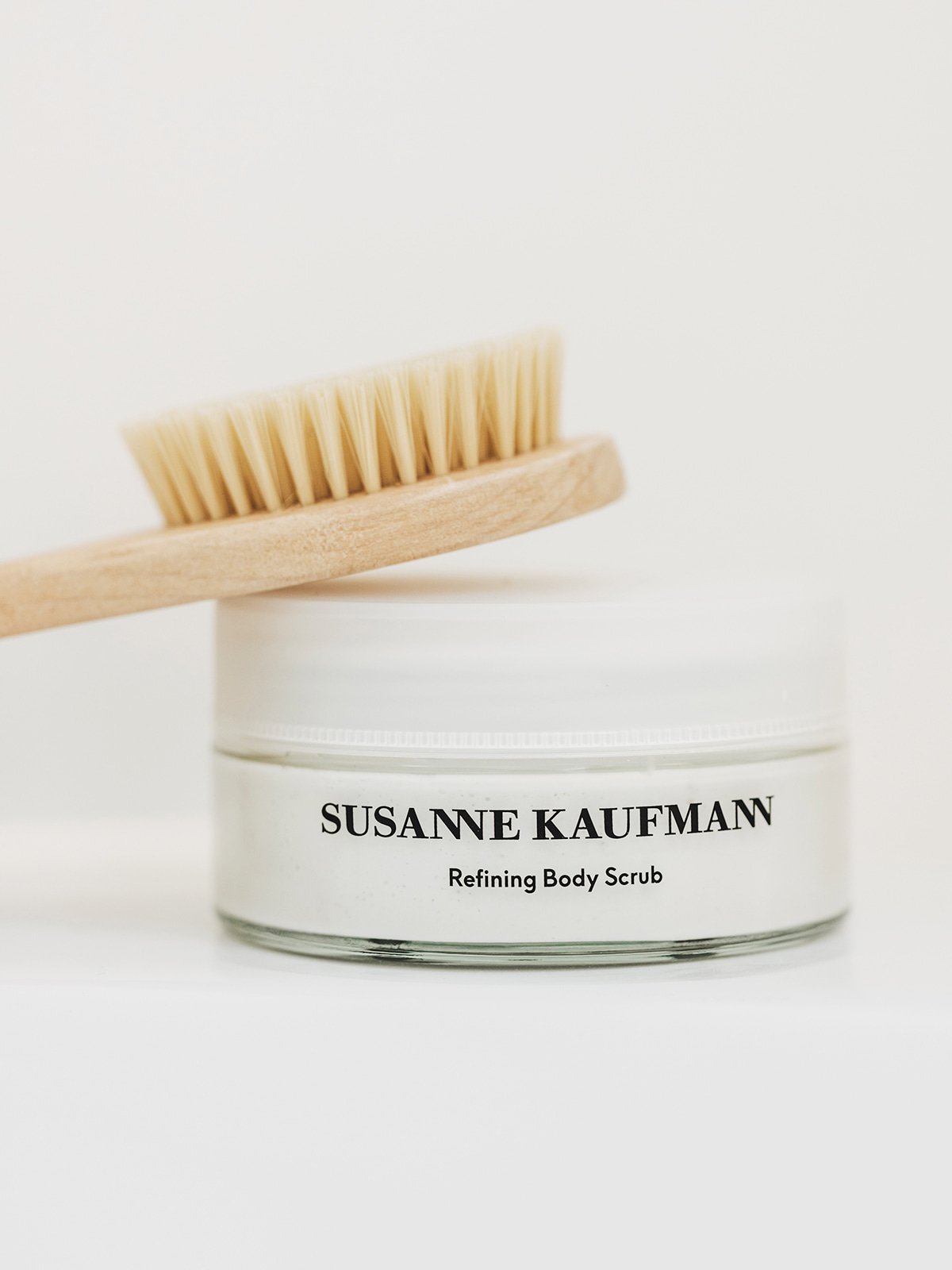 Rich in antioxidants and skin-firming benefits, ginger oil is a perfect way to enhance your daily body care ritual.
Previously known as Detox Oil, our Ginger Oil has a multitude of benefits for the body. Harnessing a potent ginger root extract, this plant-powered oil targets cellulite and loss of firmness, alongside hydrating and detoxifying the skin. A true skincare saviour, discover more about the wonders of ginger and the use of daily body oil.
Explore Body Oils
What is Ginger?
Originating from Southeast Asia, the ginger plant, also known as Zingiber officinale, has been used for centuries as a healing cure. A staple in traditional medicine practises, ginger is known to aid a range of health concerns – particularly for the skin.
What Are the Benefits of Ginger for Your Skin?
A high-performance ingredient, ginger can help to flush out toxins and improve skin softness, uncovering a younger, fresher look. Ginger is also useful for lymphatic drainage and improving the cells' oxygen supply for overall optimal health. Additionally, it can help maintain natural collagen protection – ideal for preventing signs of ageing, such as cellulite. Whether used on the face or body, there's no denying that this natural extract is a force for any regime.
How to Apply Ginger Oil?
Deeply moisturising, our much-loved Ginger Oil has been developed especially for the body. Infused with an extract of ginger root, it's complemented by a natural blend of precious oils, including avocado, jojoba and rosehip for added nourishment. Ideal to apply after showering or bathing, our Ginger Oil works to effectively firm the skin and reduces the look of cellulite. To use, lightly work the detoxifying oil into moist skin to create a water-oil emulsion. Once absorbed, the skin will feel softer and smoother, revealing a plumper, more youthful appearance.
Ginger Oil for Daily Use
To achieve the best results and long-lasting effects, we recommend using body oil every day. Need a more intensive effect? Follow with your favourite Susanne Kaufmann moisturiser, such as the Mineral Body Lotion. A perfect pairing, this lotion further helps to reduce the look of cellulite with its cell-boosting extracts of blood-red algae and tiger grass.
Ginger Oil as a Detox
Comforting and soothing, our Ginger Oil is perfect as part of an at-home detox. First, use Alkali Salts as a full-body balancing treatment while bathing, then apply the Refining Body Scrub. Perfect to prep for follow-on treatment, such as body oils, this scrub's use of fine sea sand and pumice powder assists in cell renewal. Next, apply the Ginger Oil, gently massaging from top to toe for full-body nourishment. Finish with our Mineral Body Lotion for a skin-firming boost, or the richly hydrating Body Butter for a dose of spa-like luxury.
Find The Perfect Body Oil for You
Keeping the skin supple and healthy, we believe body oils are essential for your daily regime. From preventing dryness to helping stretch marks, discover the rest of our body oil collection to target your individual skin needs.
Pomegranate Body Oil preserves a youthful glow, featuring pomegranate and sesame oils, known to protect against dry skin and the early signs of ageing.
Ideal for stretch marks, the Arnica Body Oil promotes even-toned skin with a harmonious blend of arnica extract and precious plant oils, including almond and jojoba.
Experiencing dry skin? Using a nutrient-rich formula, Marigold Body Oil is your ultimate answer for softer, moisture-boosted skin.
Shop Body Oils