Our Gift Ideas for Mother's Day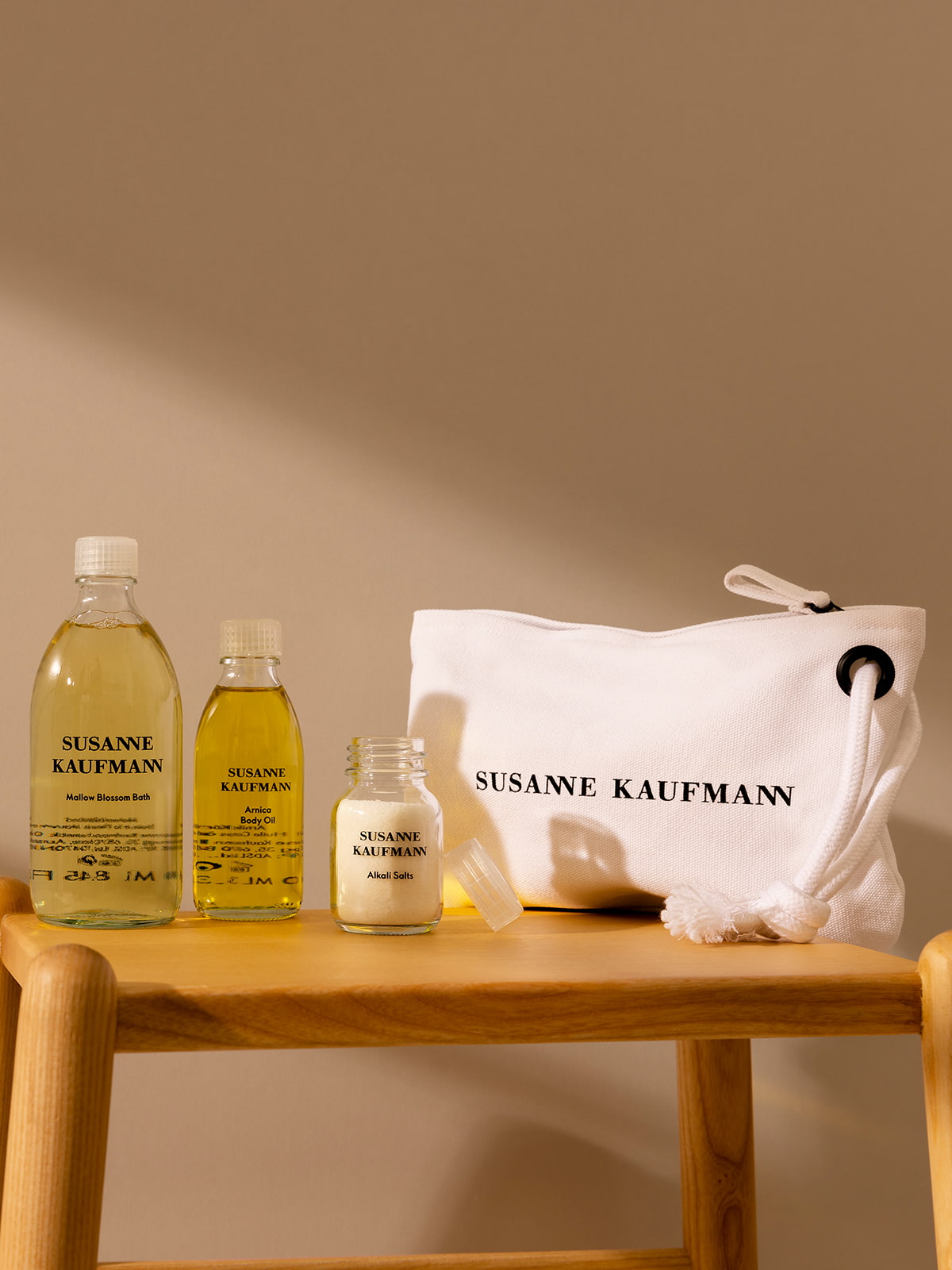 From mums-to-be to mother figures, show your appreciation by giving the gift of skincare.
We believe Mother's Day is a chance to celebrate all mothers and the special place they hold in our lives – and what better way to show how much you care than through a gift?
Our Founder, Susanne's passion and expertise for wellness runs through every product we develop, promoting the act of self-care for healthy skin, body, and mind. Whether you choose our little luxuries and perfect pairs to luxury skincare gifts and sets, our holistic spa-inspired care will comfort and support every type of mum in your life.
Shop Gifts
Explore Our Gift Guide for Her
For an Invigorating Gift
This Mother's Day, treat a special mum to our beautifully refreshing face and body care. Our spring-ready hydrating-boosting formulas make the ultimate treat for any skincare lover. However, for a more luxurious gift idea, why not give them a complete head-to-toe routine? For the face, Susanne recommends pairing the Hyaluron Serum and Moisturising Day Fluid together for a plumper, smoother complexion. Then, for body care, our Hypersensitive Body Lotion and Hyaluron Body Gel are proven to boost moisture levels, unlocking soft, cared-for skin.
For a Calming Gift
Curated as a step-by-step routine, Calming Bath Set is a thoughtfully curated collection of bath and body care favourites. Featuring Alkali Salts and Mallow Blossom Bath to soothe the senses, and Arnica Body Oil to nourish the skin, this giftable trio creates an ultra-indulgent ritual for a special occasion, such as Mother's Day. To use, pour the Mallow Blossom Bath under warm running water to create a luxurious bath. While bathing, use the salts as an exfoliating treatment for the whole body. Lastly, apply the body oil to lock in moisture for super-soft skin.
Susanne's Top Tip: Add a couple of drops of the Arnica Body Oil to our Body Butter for an extra dose of hydration."
A Spa-like Gift
Give your chosen mum a much-needed time to unwind with our Home Spa Set. Designed to let go and de-stress after a busy day, we designed this simple two-step routine as a once-a-week spa-inspired treatment. To use, apply the mask while bathing for 15 minutes, then once finished, gently massage the Body Butter into the whole body. This wellness-boosting duo also comes in a complimentary 100% cotton pouch – ideal to enjoy on the go.
Susanne's Top Tip: Apply the Moisturising Mask after your preferred serum for effective overnight treatment and discover instant results as you wake.
A Conscious Gift
Be kind to their skin and the earth with our new, limited-edition Refill Sets. Gift a special mum their favourite product, such as our much-loved Purifying Cleansing Gel, alongside a matching 100% recyclable refill. A cause close to Susanne's heart, each refill helps to reduce your environmental impact by up to 50%* and carbon emissions by up to 69%*, making for a conscious and thoughtful gift option.

*Based on an independent life cycle assessment conducted in 2021. Based on purchases from customers who live in Hamburg, Germany. Percentage reduction in carbon emissions increases significantly with long-distance shipping - by ground or air transport.
Discover Our Refills
A Luxurious Gift
Shaping who we are today, our mother figures play a pivotal role in our lives and deserve something special this Mother's Day. One of our most luxurious gifts, the Spring Skin Collection provides the ultimate glow from head to toe. The exclusive gift set includes our best-selling Enzyme Exfoliator, Vitamin C Complex and Body Butter in full sizes. Whether used separately as a little treat or together for a spa-inspired moment, this decedent three-piece collection will show appreciation for that important woman in your life.
Susanne's Top Tip: Once a week, use the Enzyme Exfoliator and Vitamin C Complex as a purifying treatment. Apply the exfoliator, leaving for 15 minutes before rinsing off. Then, use the serum to reveal a more balanced look.
Still Looking for a Gift this Mother's Day 2023?
Whether you're running out of time or need inspiration, our Gift Finder is the ultimate solution for a last-minute luxury Mother's Day gift. Just answer a few easy questions to unlock our personalised recommendations and treat her in time for the special day.
Take Our Gift Finder Quiz