How to Turn Your Home into a Spa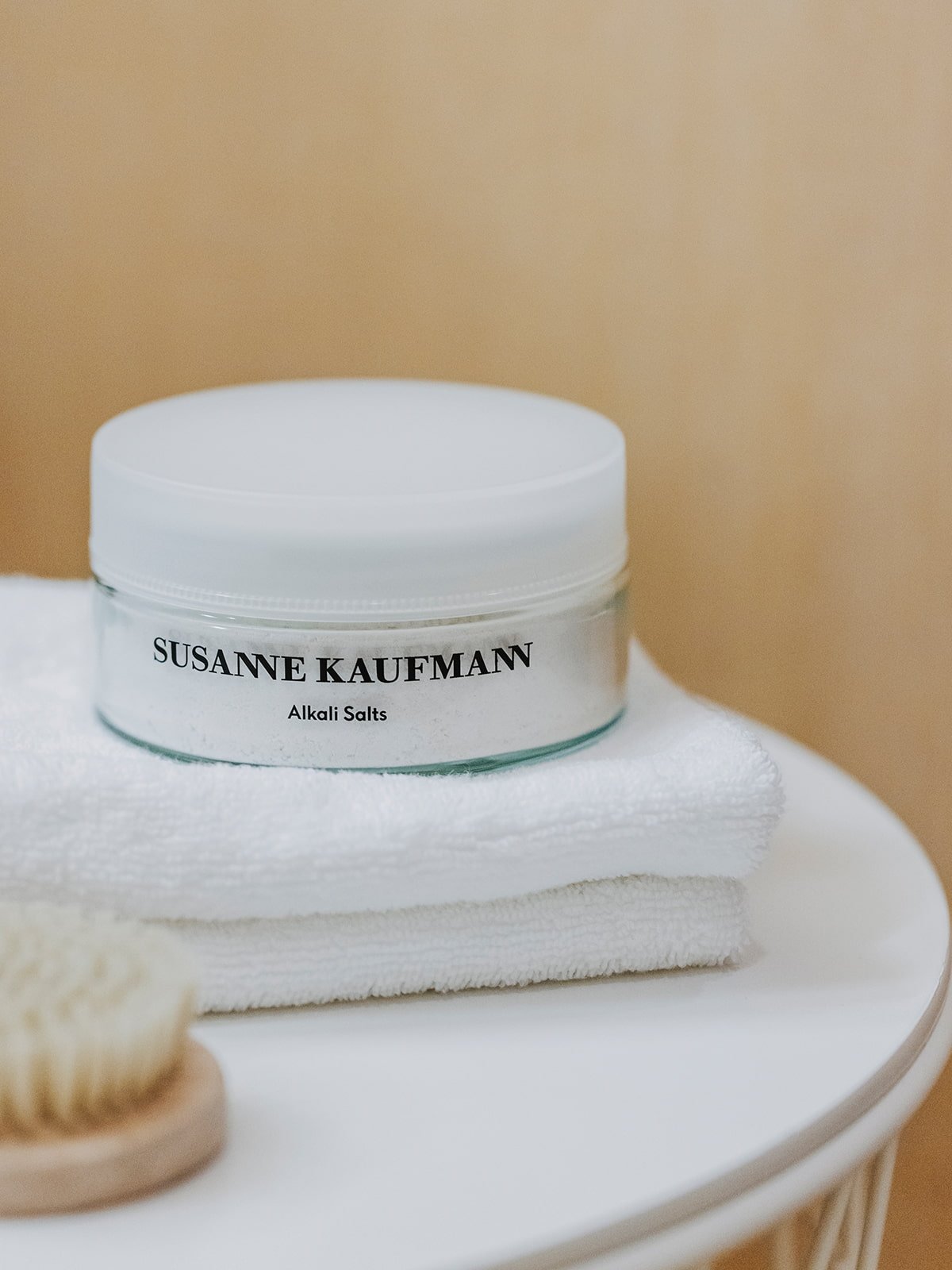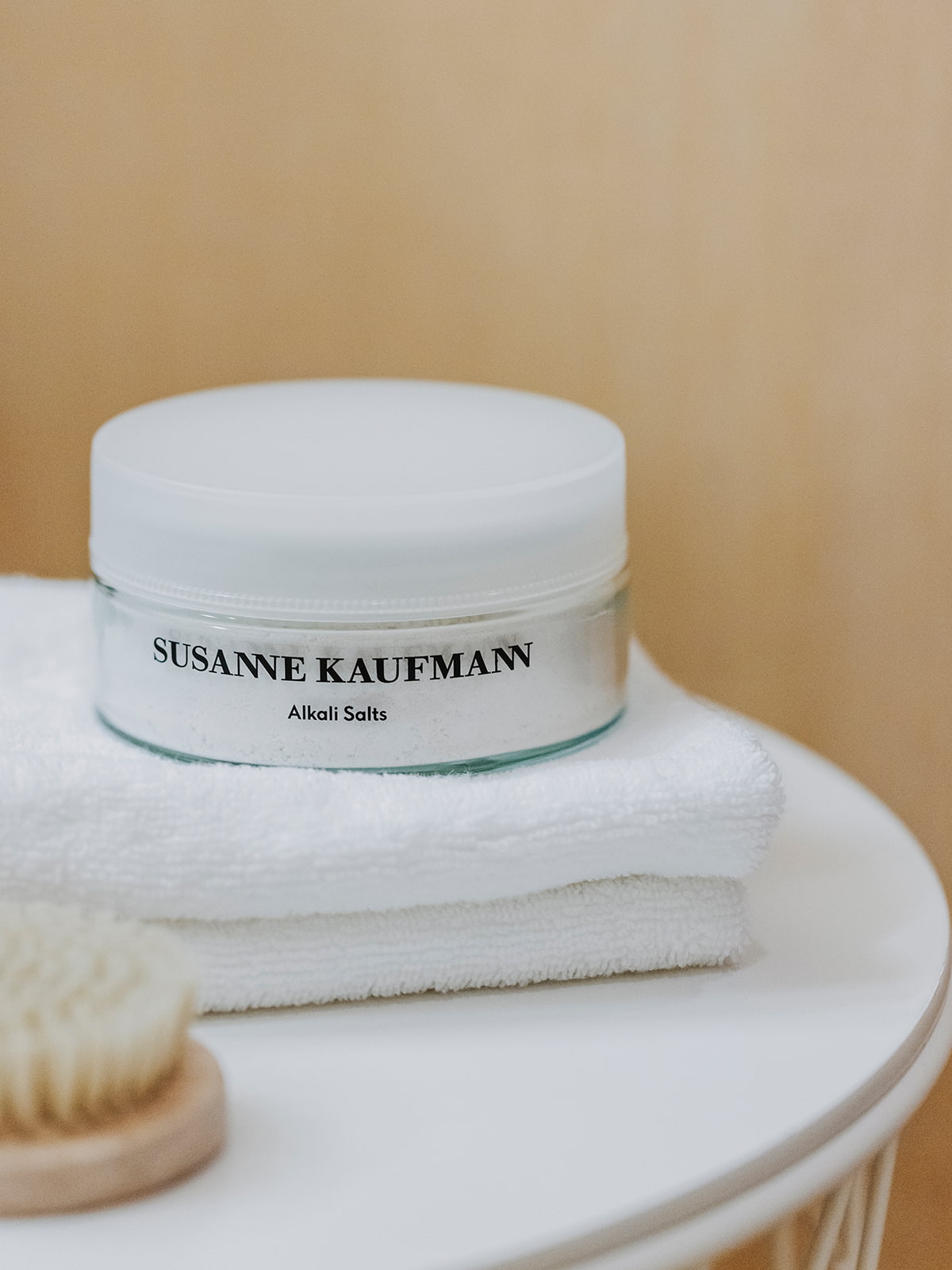 Five ways to pamper yourself in the comfort of your own bathroom.
Some call it "hygge," others call it homeyness, and we say it's time for a home spa. It's all about taking some time to treat yourself to a relaxing evening of home spa treatments in the comfort of your own bathroom. Our Susanne Kaufmann beauty experts have come up with five tips for a special evening of beauty. And, because we like to keep things practical, you can easily incorporate any of the tips into your daily beauty routine too.
Tip #1: double cleansing
The best way to kick off your evening of beauty is by giving your face and body a deep cleanse. This will prepare your skin for all the lovely pampering it is about to be treated to. Allow a little extra time to clean your face in the evening. The "double cleansing" approach is a great way of clearing your skin of makeup, dirt particles, and sebum. The first step is to remove your makeup thoroughly with cleansers such as our best-selling Soothing Cleansing Milk, the Purifying Cleansing Gel or our sumptuous Deep Cleansing Oil. Apply to the face in gentle circular movements, then rinse off with lukewarm water and pat dry. You can layer two cleansers for a double effect. Finish off with the Soothing Toner to refresh your face and remove any remaining dirt particles. We recommend avoiding traditional soap as it can be too harsh on sensitive skin and remove too much of the protective layer of sebum.
Bath for the Senses
and
Alkali Salts
. Those polyvalent bath salts help the skin to deacidify, eliminates toxins, and releases blocked energy. When you're running a bath, the temperature should be the same than your body's to avoid your skin being dried out and too much strain being put on your circulatory system. It can also be used for a TCM foot bath as explained in this
article
.
Tip #2: pamper and nourish the skin
After a bath or a shower, our skin is in need of indulgently nourishing treats. When considering moisturising options for your body, make sure you look out for ingredients like natural oils, whey and beeswax. Many products contain mostly water, which just evaporates relatively shortly after they've been applied, leaving the skin feeling dry. Natural oils help maintain the skin's moisture levels, while providing an additional layer of protection. Our body products contain ingredients like broccoli seed oil, olive oil, shea butter, almond oil, wheat-germ oil, jojoba oil, sunflower oil, and beeswax. If you're looking for a rich and nourishing product, our body oils feature incredible plant-based active ingredients for an extra boost, including pomegranate, ginger, marigold flower and St. John's wort. We recommend applying oils to the wet skin, as the resulting oil-water emulsion is more easily absorbed into the skin.
The Susanne's Home Spa Collection features a range of deluxe-size products to enjoy a spa-like moment, while our Body and Wellness Starter Duos allow you to pamper your body and your senses when travelling.
Tip #3: sun protection
While you're less likely to think of protecting your face and body from the sun when planning an evening pamper session, it's so important. Make sure you add sun protection to the end of your morning skin care routine. Lots of sunscreens for the face and neck combine protection with daily care. And they often boast an ultra-light consistency.
Tip #4: food for the skin
Don't forget to nourish your skin from the inside! When selected carefully, freshly pressed juices and smoothies can help your skinto glow from within. Certain vegetables that are rich in vitamins A, C, and E as well in antioxidants, can really help to rejuvenate your skin. If you're looking to maintain the skin's elasticity and resilience, go for foods which contain plenty of vitamin C that promote collagen production.
The Best Ingredients for the Skin.
Tip #5: self-care routine
Consistency is the secret to success. Get into the habit of performing a 5 min ritual where you simply stop what you're doing, take a deep breath into your stomach through your nose, and breathe out very slowly through your mouth. It's best if you can breathe out for twice as long as you breathe in. Relax your facial muscles with silly faces, pouting with your lips and scrunching up your nose. If you want to experience ultimate relaxation in the evening while pampering your skin, apply a face mask or massage gently the skin with our Face Roller to relieve muscle inflammation, strengthen the connective tissue and aid the skin to better absorb your favorite serum.
Shop our Wellness Skincare