The Benefits of a TCM Foot Bath, According to Experts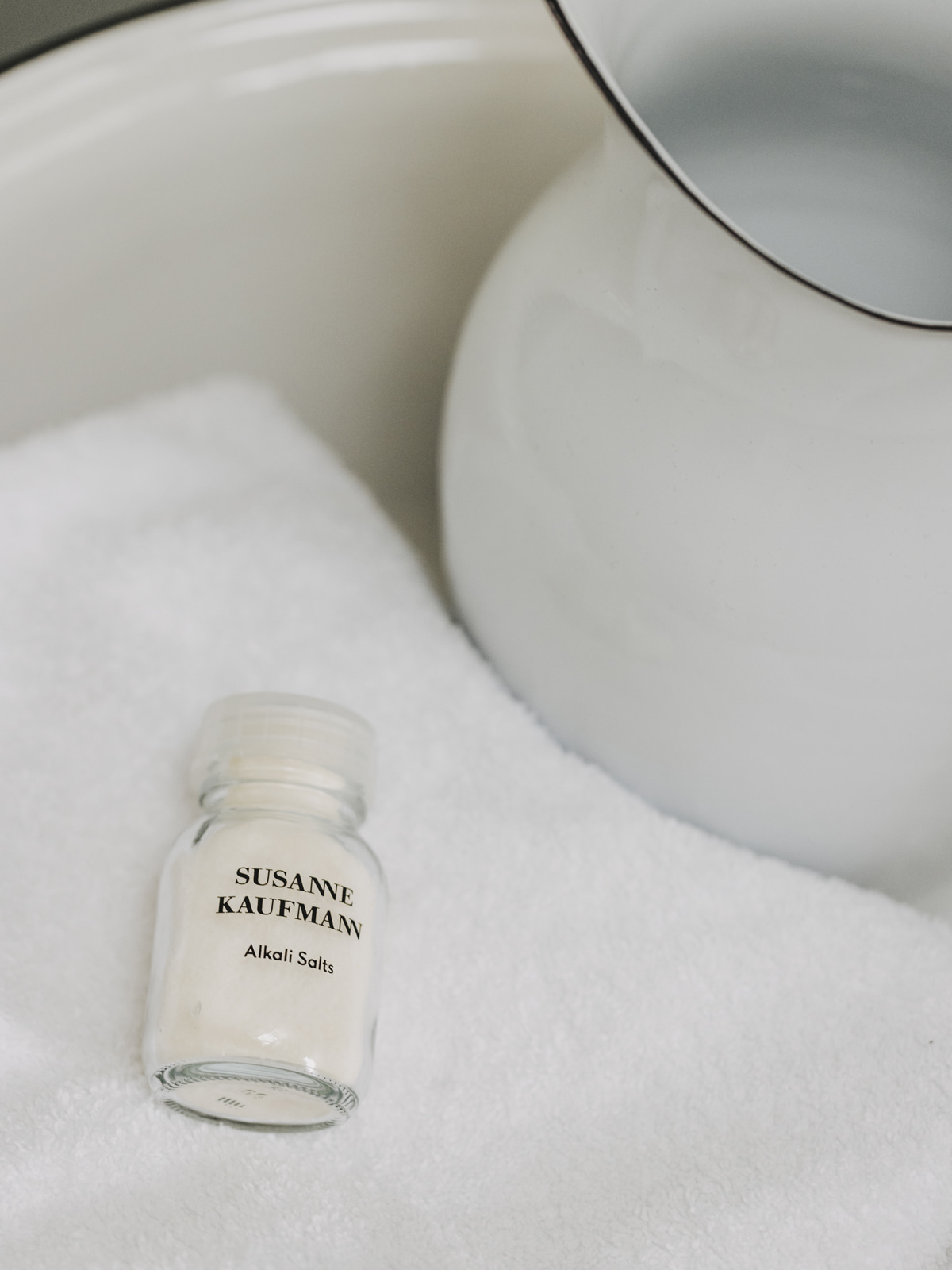 Our Founder Susanne swears by this cleansing ritual inspired by Traditional Chinese Medicine. 
There is much more to foot care than a regular pedicure. In Traditional Chinese Medicine, also known as TCM, the feet help to heal and cleanse the body. One of Susanne's favourite rituals, learn more about the benefits of a TCM foot bath and how to incorporate foot baths into your self-care routine at home.
Illness and imbalance in Traditional Chinese Medicine
Susanne has worked in her spa at Hotel Post Bezau by Susanne Kaufmann for over 20 years in consultation with Dr Brigitte Klett, a renowned TCM practitioner from Stuttgart. The philosophy and methods of TCM influence the treatments offered at the Susanne Kaufmann Spa and throughout our skincare.
In Traditional Chinese Medicine, maintaining good health is the top priority for practitioners. Unlike in Western cultures, you are encouraged to visit the doctor for advice to stay healthy - not just for illness or sickness. 
Causes of illness in Traditional Chinese Medicine
According to TCM, there are three types of illness in people, involving external, internal and neutral causes. 
External causes come from outside the body and are shaped by your environment. Six external energies can disrupt the body, including heat, cold, dampness and wind.
Internal causes originate inside the body, such as untreated health concerns. In TCM, seven emotions can generate disharmony in the body, which include anger, worry, fear and sadness.
There are also additional causes, called neutral causes, that can create disease and illness, including dietary changes, overexertion, external injuries and parasites. Genetics are also considered neutral factors in Traditional Chinese Medicine.
Imbalances in any of these factors, whether environmental, internal or lifestyle related, can cause illness in the body.
Using foot baths as a treatment and preventative
To restore harmony in the body, TCM relies on gentle, manual therapies as the primary treatment. While overlooked in Western medicine, there are around 60 acupuncture points in the feet that can affect the entire body. A TCM foot bath can draw negative energy away from the head, stimulate circulation, and strengthen the organs throughout the body - making it key for detoxifying and restoring balance.
5 simple steps for an at-home TCM foot bath
1. Fill a bowl with warm water: Using a bowl, basin or foot spa, add enough warm water to comfortably cover your feet. For best effects, heat the water to the body's natural temperature of 37 degrees. Test regularly to make sure it's not too hot or cold.
2. Add Alkali Salts blend: Stir one spoonful of our detoxifying Alkali Salts into the water until fully dissolved. This blend will stimulate the elimination of toxic waste products, restores pH balance, and supports the skin's natural protective acid mantle. A whey additive also leaves the skin feeling soft and nourished.
3. Soak your feet in the water: Bathe your feet in the warm water for at least 30 minutes to promote the elimination of toxins and release blocked energy from your body. Use after intense sport to allow the acid-base balance to be restored in the body. Top tip: Apply with our Purifying Clay Mask to detox and clean your pores while you soak.
4. Dry your feet and apply moisturiser: After 30 minutes, remove your feet from the water and dry thoroughly using a clean towel. Seal in the moisture and nourish your feet using our Foot Cream blended with anti-inflammatory camphor wood and thyme oils to promote circulation.
Our TCM foot bath rituals
Hotel Post Bezau provides a footbath with Alkali Salts free in every room, so you can perform your own TCM ritual and rid yourself of negative energy whenever you need. For the spa feeling at home, try making your own foot bath and use it as part of your weekly self-care ritual.
Feeling inspired? Discover our favourite products to create a detoxing routine at home here.