How to Protect Your Skin Against City Pollution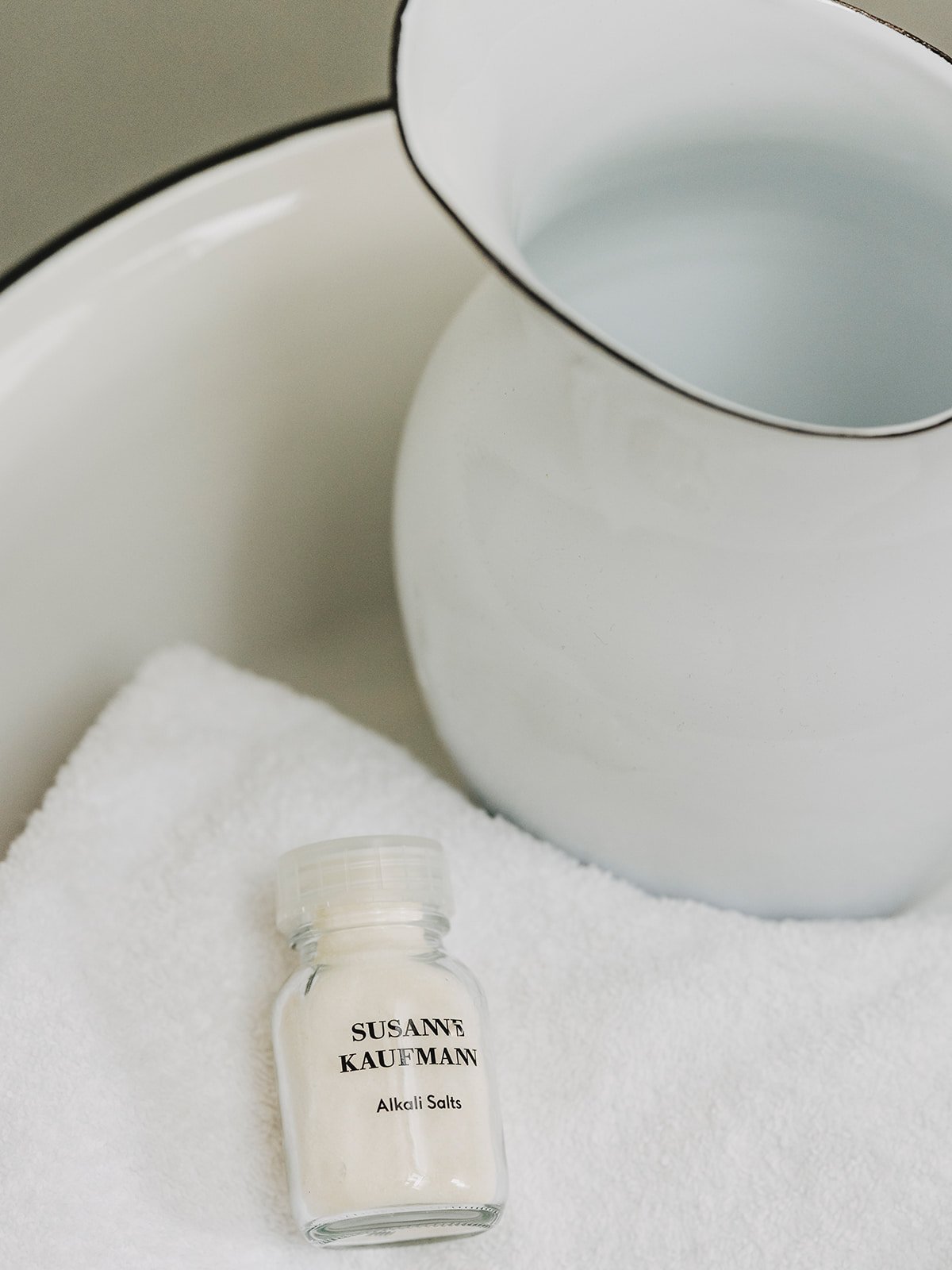 City living can have a major impact on our skin health if left unprotected. Discover our skincare essentials to effectively fight the signs of city pollution and other environmental stressors.
Anti-pollution skincare: How to protect your skin against city pollution
City living can have a major impact on our skin health if left unprotected. Constant exposure to environmental pollution; UV rays from the sun, oxides, particulate matter and other microparticles can cause inflammations of the skin and skin allergies such as psoriasis or acne and contribute to premature skin ageing. There is no such thing as a single all-rounder product for anti-pollution protection, but a strict skin care ritual can work wonders. To support your skin in staying healthy, these are a few key steps we recommend following. From double cleansing to daily SPF application, discover our skincare essentials to effectively fight city pollution.
Double cleanse
Toxic nanoparticles from traffic pollution and other types of air pollution can enter the skin causing free-radical damage and chronic inflammation which is why it is so important to cleanse the skin thoroughly, both morning and evening. First, apply our antibacterial yet mild sugar-based Purifying Cleansing Gel and work into the skin in circular motions, then add a pump of the Soothing Cleansing Milk for a soothing effect. Gently apply both products over face, neck and décolletage before rinsing with warm water. Follow with our Soothing Toner to remove any residue left from (urban) tap water and to prep your skin for the next steps.
Exfoliate bi-weekly
On top of your daily double cleanse, exfoliating your skin encourages a clearer complexion and helps stimulate skin cell renewal. Susanne loves to combine our gentle Enzyme Exfoliator and the Refining Exfoliator in one application. By marrying the power of mild AHAs and enzymatic papaya powder with mallow and moisturising hyaluronic acid, you can effectively remove dead skin cells for a bright, renewed complexion.
Top tip: Did you know our favourite Alkali Salts salts can double as a gentle face scrub to help balance the skin? Take one teaspoon of our Alkali Salts and mix with water. Gently apply to the skin to gently restore the skin's pH balance and eliminate toxins.
For long-lasting hydration
Keep your body and skin hydrated to prevent premature ageing and to keep the appearance of fine lines and wrinkles at bay.
"Drinking enough water helps the body to function properly. If we do not drink enough, vessels constrict and we can see that in the truest sense of the word - the complexion turns pale," explains Susanne. Moisturising creams, fluids and masks as well as highly concentrated serums help to replenish the skin's moisture deposits for a renewed, youthful complexion.
For an extra dose of hydration apply our botanical Hyaluron Serum. Hyaluronic acid is a naturally occurring substance in the skin which attracts and retains up to 1000 times its molecular weight in water to provide long-lasting hydration for plumper, firmer skin. For those with acne prone skin, we recommend our Purifying Serum. As well as hyaluronic acid, it contains cockspur hawthorn, linden blossom and zinc amino acid all of which provide an anti-inflammatory and astringent effect to calm and soothe stressed skin.
Pro-ageing range: Age Preventative Skincare
To effectively protect your skin from environmental stressors in congested urban areas, choose from our Age Preventative Skincare range. Our Rejuvenating Day Cream boasts powerful natural ingredients that support the skin's natural functions: ectoin stabilises cell membranes and lipids and increases the skin's capacity to store moisture, whilst Urbalys, derived from Schisandra berry, reactivates the skin's own antioxidant protection potential, slowing signs of premature ageing and strengthening the skin's natural defences.
Our Rejuvenating Night Cream provides additional repair and preventative care throughout the night: rosehip seed oil is rich in essential fatty acids, vitamin C, and vitamin A (natural retinol) and has a strong healing and regenerative effect. It promotes collagen production within the connective tissue and maintains the skin's ability to store moisture. Both creams are now available as a bundle in the new Protect and Prevent Daily Regime Set.
Protect your skin: Always wear an SPF
SPF is essential to protect the face and body from long-term damage from the harmful UV rays which penetrate the skin and accelerate the natural ageing process. Be careful to avoid the harsh midday sun between the hours of 12 and 3pm. Our Body Protection Sunscreen SPF 25 uses a patented combination of cosmeceuticals and organic filters for UVA/UVB protection as well as ectoin, balloon vine and broccoli seed oil to counteract signs of premature ageing for long-lasting protection.
Protect & Nourish: At-home treatment ritual
To effectively prevent signs of environmental damage on your complexion, treat yourself to an intensive at-home facial treatment. Our highly effective limited-edition skincare sets are specifically tailored to cater for different skin care needs. Our latest range includes three potent sets, each featuring a highly concentrated active ingredient serum and a supporting mask or peel. The Protect and Nourish Set comprises our best-selling Moisturising Mask and the highly concentrated Face Serum Q10, a powerful antioxidant that helps restore balance and protect the skin from oxidative stress. For demanding skin types, we recommend the new Advanced Lifting and Firming Set. This limited-edition set includes a highly concentrated ectoin serum and our Power Mask. When paired together, this treatment will visibly plump, lift and firm the skin for a fresh-faced youthful glow.
The Perfect Skin Detox: Pollution Skin Defence System Travel-Friendly
If you live in a highly congested area, suffer from sleep deprivation or have recently taken up bad eating habits due to a busy work schedule, your skin may look tired, dull and uneven. In these cases, treat your skin to our Pollution Skin Defence System Travel-Friendly. Available as a 3x 10ml bottles, this luxurious treatment features highly concentrated doses of the active ingredients ectoin, vitamin C and Q10 to boost the skin's own repair mechanism, support its natural barrier and increase elasticity. Start with the Face Serum Vitamin C for the first 5x days, then apply the Face Serum Ectoin for the next 5x days and then the Face Serum Q10 for the last 5x days. Once applied, the serums immediately get to work on your complexion for visible, long-lasting results.
Skincare for Polluted Skin