How to Care for Your Skin Before and After Waxing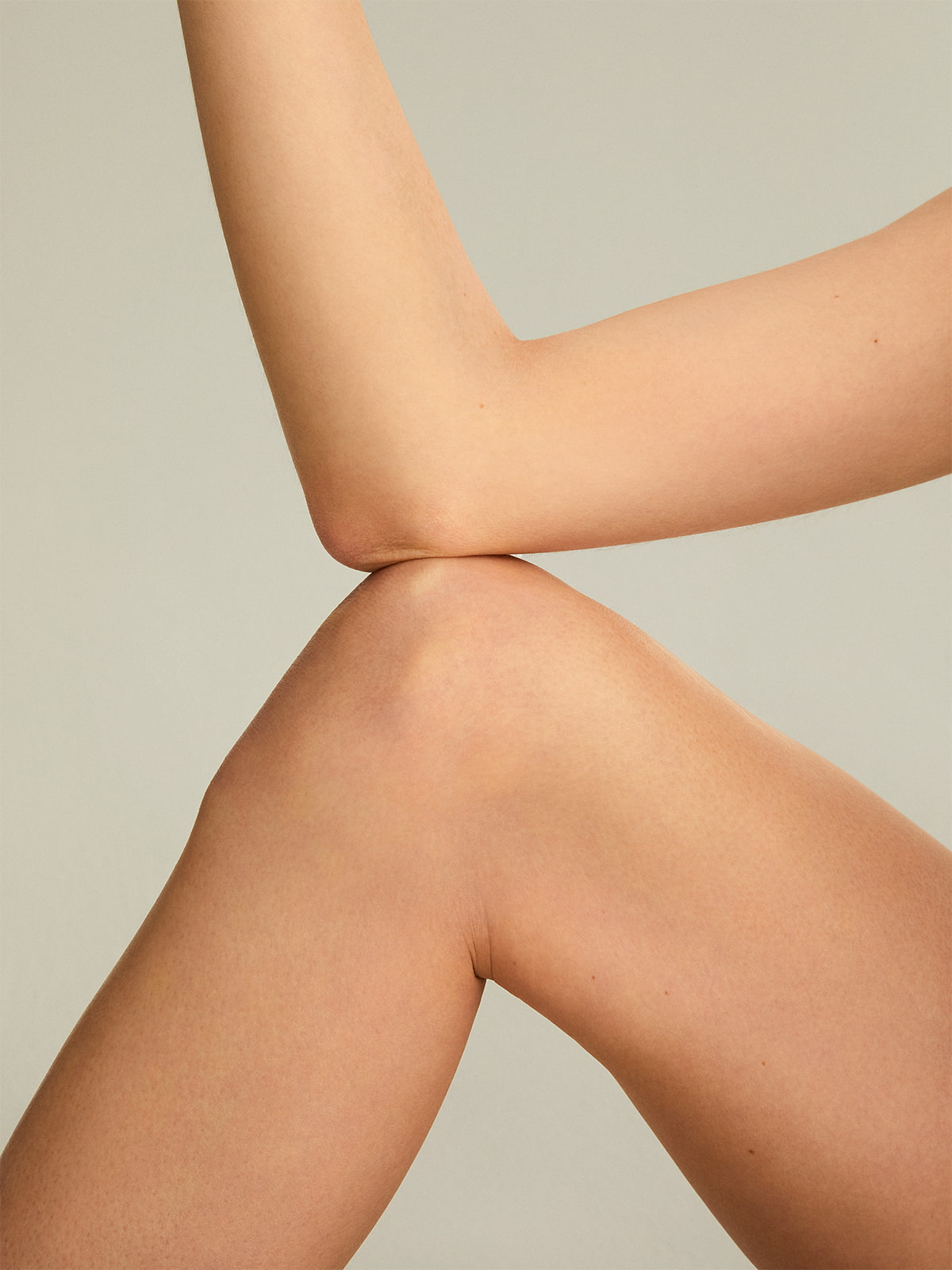 The benefits of a well-honed waxing regime are plentiful – ensuring softer, smoother and healthier skin.
While a common hair-removal method for many, wax prep and wax-aftercare for at-home treatments are often overlooked. Read on to discover the key benefits of establishing a natural wax-care routine, for hair-free, and most importantly, side-effect-free skin.
Regardless of how often practised, the very nature of waxing is harsh on the skin. Our body produces hair to protect key areas, so removing these follicles can harm the skin's surface. Waxing damages the hair bulb, allowing hair strands to grow back slower and less dense. However, this also opens pores, creating a risk of infection. For those with more sensitive skin, this can result in the form of redness, pimples, inflammation and ingrown hairs.
Waxing is not suited to everyone and the choice, if any, of hair removal is a personal decision. But, if you do decide on waxing, find out how to prevent irritation before and after treatment.
Pre-wax care
For the body:
Not just a moment for relaxation, a warm bath or shower doubles up as the ideal pre-wax routine. Softening the skin for easier hair removal, the benefits of thoroughly cleaned skin allow for less irritation. Use our Hair and Body Wash or Invigorating Hair and Body Wash for men to enrich your skin with the natural properties of aloe vera and rosehip seed oil. End by using our deeply moisturing Body Butter. This rich blend of amino acids and vitamins hydrates skin to its fullest, so it's ready instantly for waxing.
For the face:
Before waxing, use a pre-wax cleanser to prep the skin to perfection. Whether used separately or together, our Soothing Cleansing Milk and Purifying Cleansing Gel offers a gentle approach to cleaning the skin. Bind an extra dose of moisture into the skin and follow with our Hyaluron Serum. This quick-absorbing gel will help to relax the skin before treatment – allowing for easier removal. Finish up with a Susanne Kaufmann moisturizer to fully nourish the skin before the hot-wax application.
Top tip: Stop the use of retinoids at least 48 hours before waxing. The presence of retinoids can result in exposing a very sensitive area of skin cells, increasing the risk of skin damage.
After-wax care
For the body:
When it comes to waxing aftercare products, opt for those with natural, gentle ingredients for the first two days. With ultra-soothing properties, the use of aloe vera gel after waxing is a vital step in replenishing the skin post-wax. Our Hyaluron Body Gel contains aloe vera, alongside balloon vine and menthol, for a calming effect on the skin. The gel can also be placed in the fridge for an added cooling sensation.
After 48 hours, exfoliation can be slowly introduced back into your skincare routine. The Refining Body Scrub is a gentle exfoliant treatment that won't strip your skin of moisture. Combine with reviving bath Alkali Salts to replenish PH levels.
Finally, indulge your skin to after-wax lotions, such as our Body Butter or Body Lotion. Thicker formulas are best to avoid straightway due to the risk of avoiding clogging pores. However, after a few days, a richer formulation will help to bring that all-important moisture back.
For the face:
From the eyebrows to the upper lip, face wax aftercare is essential. Perfect to use straight after waxing, our Soothing Cleansing Milk will minimise the appearance of redness with its Vitamin E-enriched sunflower oil, while the Soothing Toner contains chamomile extract to calm the most sensitive of areas. Not just used for prepping the skin, the multi-purpose Hyaluron Serum also fits effortlessly into your after-wax care. Helping to repair the skin, the serum protects the skin's barriers for a rejuvenated look.
Similarly to the body, you can re-introduce exfoliation back into your face-care routine after 48 hours. Created with a mix of natural fruit acids, our Enzyme Exfoliator gently exfoliates the skin for a radiant, smooth complexion.
Top tip: Avoid any form of heat on the body for 1-2 days after waxing, such as sweating, hot water or exposure to high temperatures. The bacteria produced from excess heat can be carried into the open pores and irritate the skin.
Shop All Skincare