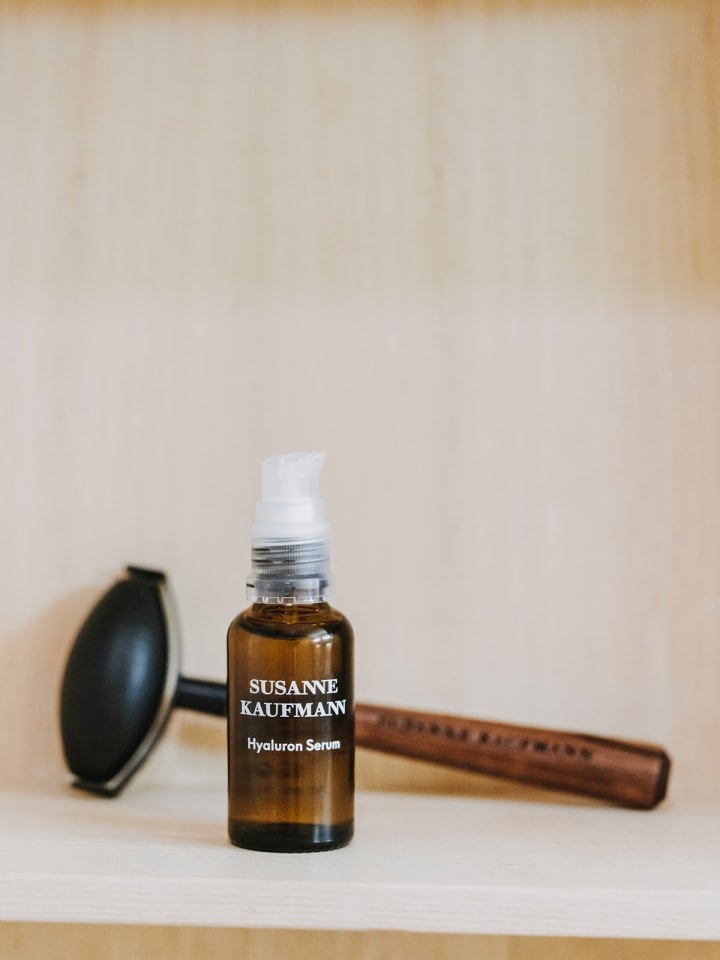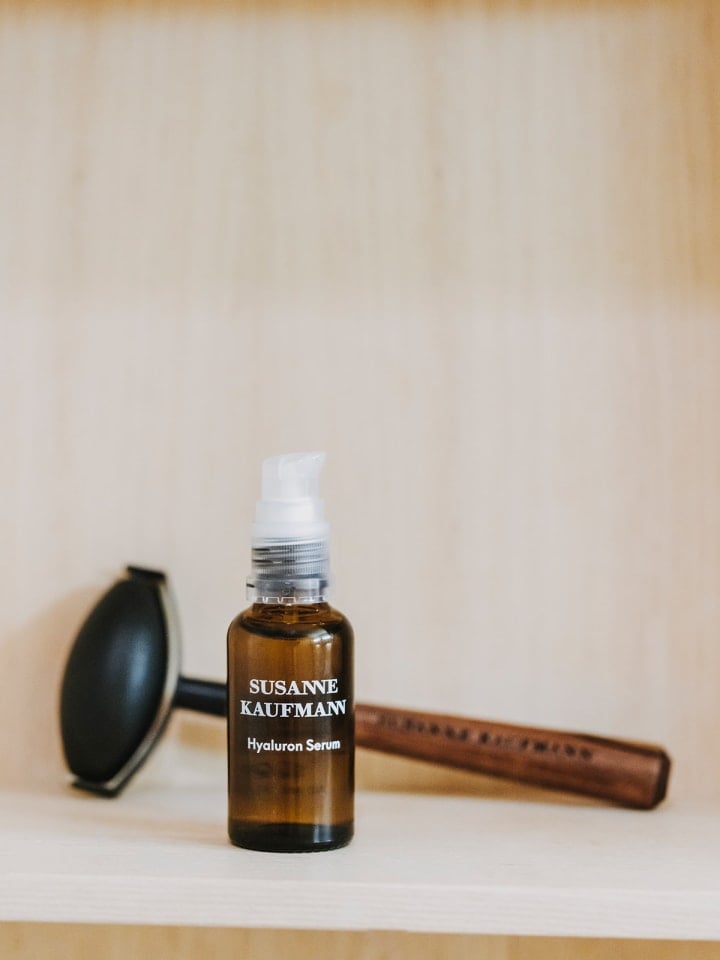 Treating the inside and out – this is our approach to holistic beauty.
At Susanne Kaufmann, we see beauty holistically.  This is belief that true beauty is based on inner balance, health and well-being. We look at the whole picture and see skincare as a means of prevention so we can care for the skin's specific needs with our products and treatments. It's no secret that the right combination of exercise, a balanced diet, sleep and an individually tailored skincare regime can deliver significant well-being benefits. The results? More energy, balance and beauty in your life.
Nutrition
A varied and balanced diet is the first step toward healthy skin. Without adequate inner nourishment, face and body care products can only go so far. A diet rich in protein, complex carbohydrates, healthy fats, and plenty of fluids, vitamins, and minerals is ideal for a healthy glow. Pair with Susanne Kaufmann's tea selection to boost your immune defences and support the detoxification process. Try our Detox Tea for a deep inner cleanse or our 
Neutralising Alkali Tea to help the body restore its acid-alkaline balance and strengthen the immune system.
Susanne's Top Tip:
"Drink a ginger and lemon shot each morning to detox the body. Nothing helps fight a looming illness, combat a lack of energy or illuminate a dull complexion than a shot of freshly pressed ginger with lemon."
Exercise
Physical activity is positive on our overall well-being and mental performance and is essential to maintaining a healthy lifestyle. With daily exercise, blood flow is improved, toxins are released from the body and muscles are strengthened.
The benefits of physical activity can also be enhanced with the right skincare. Formulated with a powerful combination of active plant ingredients, natural oils and mineral salts, our Mineral Body Lotion provides the perfect post-workout care to help the fascia and activate lymphatic flow. It also stimulates the skin's collagen synthesis and strengthens the connective tissue.
Looking to create a full-post workout ritual? Discover our full range of after-exercise skincare products here.
Susanne's Top Tip:
"Keeping active is an important part of a healthy, balanced lifestyle. Dedicate just 25 minutes of your day to a short power walk, Pilates or yoga class. After your shower or a warm bath, apply our Mineral Body Lotion with upwards motions to activate lymphatic flow and relieve muscle tension."
Sleep
Getting plenty of sleep is vital to maintaining a healthy lifestyle. When we sleep, our body regenerates, processes stress and fights off illness. Widely recommended, a least seven hours of sleep each night is needed for healthy skin, body, and mind.
Susanne's Top Tip:
"Keep electronic devices such as phones, tablets and televisions out of the bedroom, or make sure they are off to avoid electromagnetic waves disturbing your sleep."
Holistic skincare
Following a skincare routine tailored to you will keep your skin feeling healthy and protected so you can look and feel your best self. At Susanne Kaufmann, we have a range of unique skincare lines to guarantee highly effective 24-hour skin care, day and night. Looking for a tailored skincare regime? Try our Routine Finder to discover our recommended products for your skin type and concerns. Our Founder Susanne has also paired products in expert skincare sets to support different skin goals. Discover our selection here.
We highly recommend applying a face serum day and night after cleansing and toning to boost moisture levels and skin protection. For congested skin, discover our Purifying Serum, and for areas of dehydration, try the Hyaluron Serum. For a more intensive effect, work your choice of serum into the skin with our Face Roller, to penetrate the deeper layers of the skin and encourage lymphatic flow.
Susanne's Top Tip:
"After cleansing and toning, apply our Hyaluron Serum paired with our nourishing Moisturising Mask to lock in moisture. Pop outside for a fresh, brisk morning walk to clear the mind while the products work into the skin and provide a cool firming effect. After your walk, rinse off your mask and moisturise."
Self-care
With our Balancing Room Diffuser, you can bring a piece of Bezau home while you enjoy an at-home spa ritual. We love to pair this replenishing mask with a warm bath for maximum relaxation.
The Perfect At-home Ritual
Start by pouring yourself a luxurious bath and adding 5-7 spoons of our Herbal Whey Bath to soothe your body after a long and busy week. To restore the pH levels and balance of the skin, add our multitasking Alkali Salts. Or if you prefer bubbles, our beautiful Mallow Blossom Bath protects and soothes irritation for the perfect end-of-week reboot.
In need more inspiration? Take our 7-Day Wellness Programme to support you in your holistic beauty journey.
Discover Our Products