Day 7 of 10 Days of Beauty & Health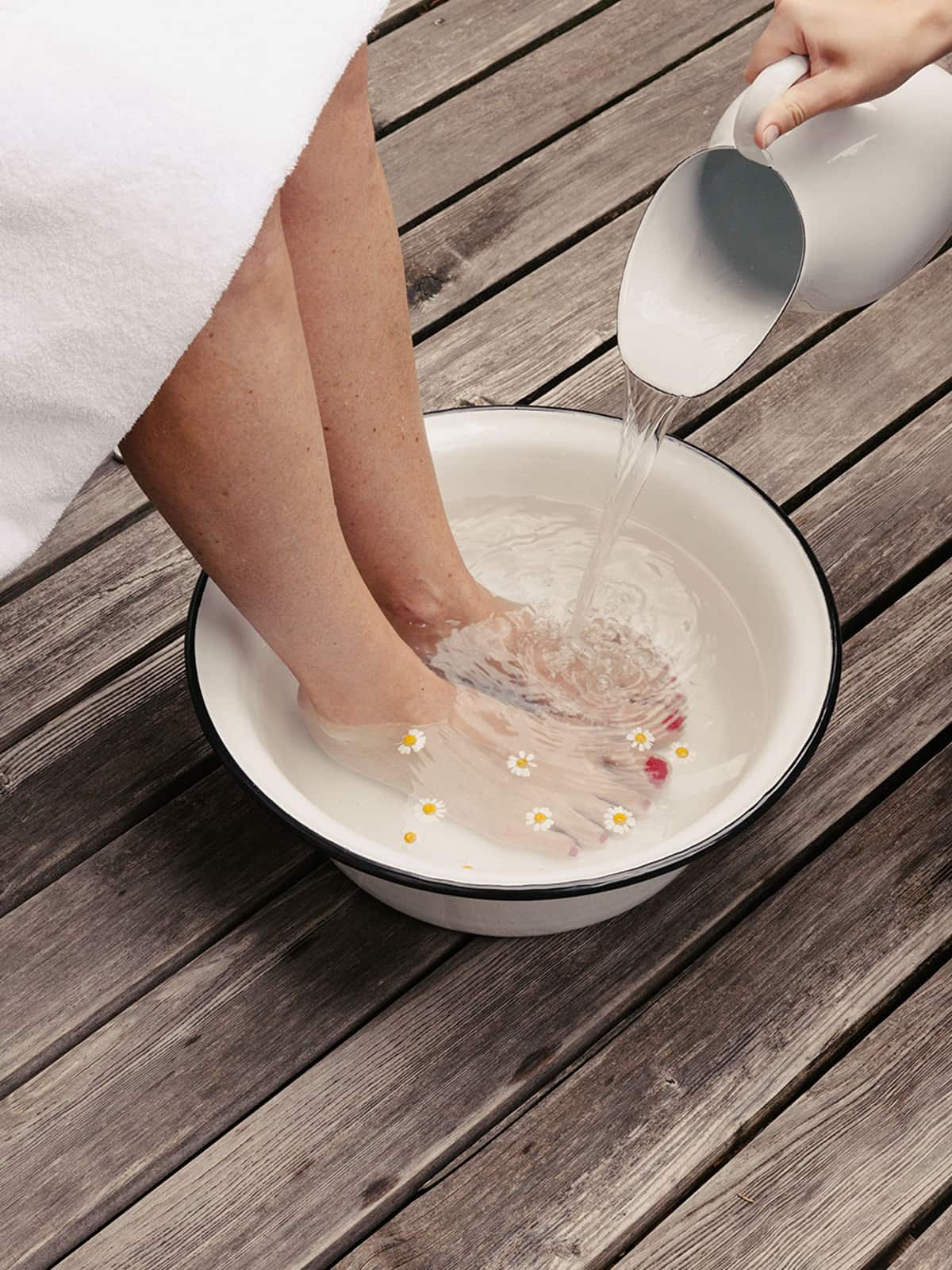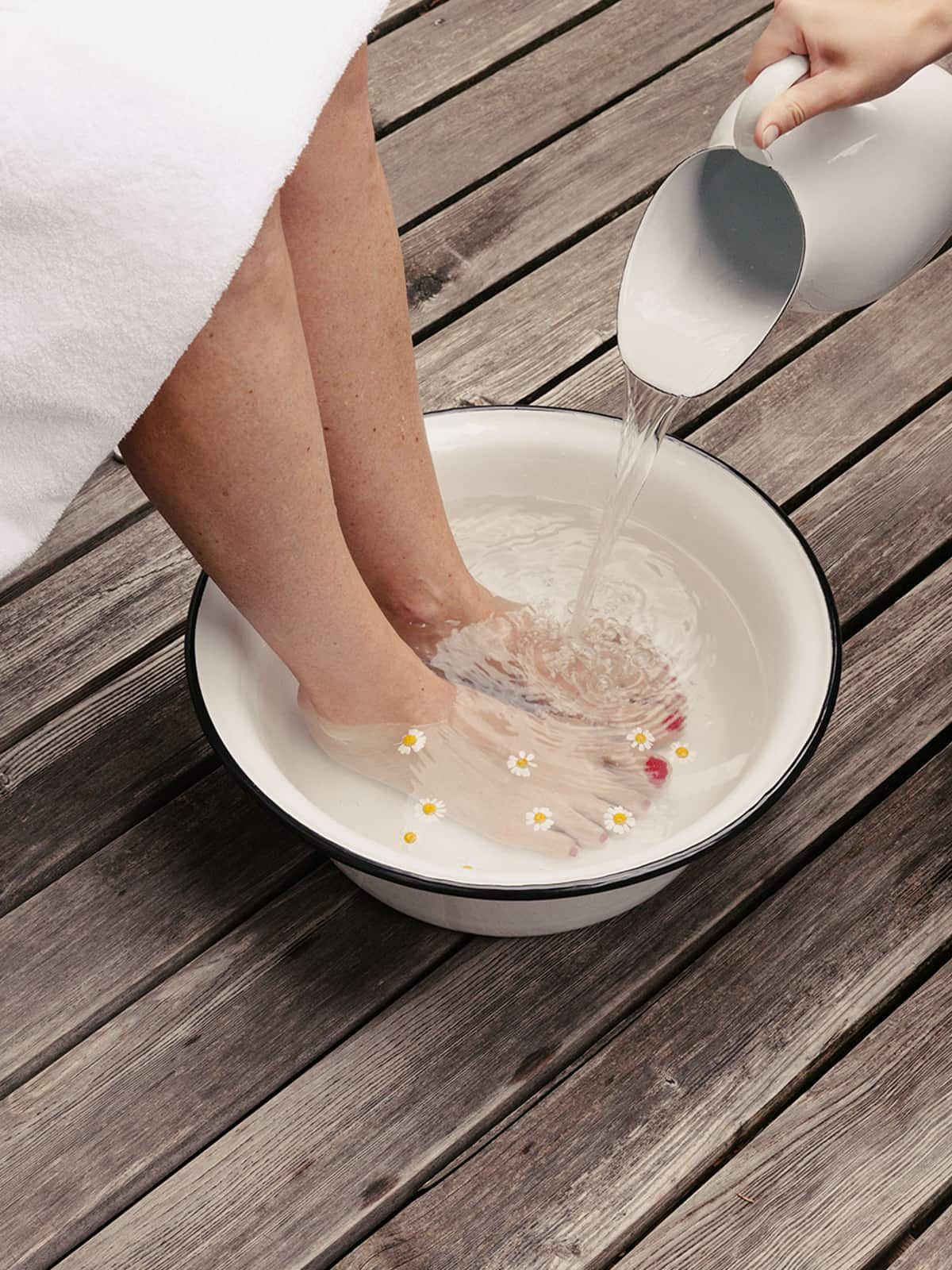 An at-home treatment foot bath, Apple Muesli and much more. Read on to discover day 7 of the 10-day detox program.
Our '10 Days of Beauty & Health' offers practical tips and aims to give you the tools you need to improve your health and quality of life in small steps. A Traditional Chinese Medicine (TCM) detox is the ideal way rid the body of toxins and hit the reset button on your health and wellbeing. Inner cleansing relieves the body, the metabolism is stimulated, the immune system is strengthened and the complexion is clarified.
Susanne Kaufmann and her team of doctors have developed a 10-day detox program following the guiding principles of both TCM and western practices for you to try at home.
The TCM Detox Cuisine has been conceived as a life-long approach to nutrition and includes everything needed for a healthy diet according to current scientific knowledge.
Day 7
TCM Detox Cuisine
Breakfast: Apple Muesli
Mix 1 apple (grated) with the juice of half an orange, 1 tbsp of tigernut flakes, 2 tbsp of warm millet and 1 tbsp of raisins. Stir in 1 tsp of linseed oil.

Snack: Cucumber Lassi
Wash 1/4 cucumber, fresh parsley, 1/2 lime juice, 125g yoghurt, salt, pepper, chili, parsley and cucumber and mix or purée all ingredients. (Cucumber, chili and parsley have a detoxifying effect, while yoghurt stimulates digestion.)

Lunch: Vegetable Sticks with Avocado Dip
1 small cucumber, 1 carrot, 1 stick of celery. For the dip: A ripe avocado, 1 small clove of garlic, the juice of half a lime, herb salt, pepper and a pinch of cayenne pepper. Wash the cucumber, celery and carrots, halve and then halve lengthwise. Peel the avocado and remove the stone, add pressed garlic and lime juice, purée everything. Season to taste.

Snack: Half a cucumber, quarter radish. Grate, steam in sesame oil and drizzle with balsamic vinegar.

Dinner: Fennel & Potato Soup
Steam 1 bulb of fennel, 150g of potatoes and 1 onion in 1 tsp of oil. Add 400ml of vegetable broth, leave to simmer for about 15 minutes. Add 100g of cherry tomatoes (halved), cook for a further 3 minutes. Season with salt, pepper and 2 tbsp of parsley.

Yoga Excercise Upper body stretching.
For the upper body rotation with a straight upper body, move into the cross-legged or lotus position. Raise the arms to shoulder height, angle the elbows so that the hands are pointing upwards and form a circle with the thumbs and index fingers. Turn the upper body to the right and then back to the middle, to the right again and back to the middle, a total of 18 times. Then do the same on the other side.


Function / Effect: The abdominal organs are intensively supplied with blood, fatty tissue is broken down, digestion is stimulated, blockages in the thoracic spine are released.
At-Home Treatment Footbath


In addition to using our Alkali Salts in a body bath, you can also use it in an alkaline foot bath. Our soles are rightly often referred to as the third kidney, as they have very many sweat glands. The effect of the alkaline foot bath can be assisted by rubbing off the feet and lower legs every 15 minutes with a peeling glove or a washcloth or brushing them off with a brush. For an alkaline foot bath, dissolve 1 scoop of the Susanne Kaufmann Alkali Salt in a foot bath and bathe for at least 30 minutes.
After gently filing your nails into shape, indulge your feet using the Foot Cream.

Feel Good Tip: Digital detox. Digital detox. Take a break from the news and blue light from digital devices.