What Is PCR Plastic and Why Is It a Good Solution for Sustainable Packaging?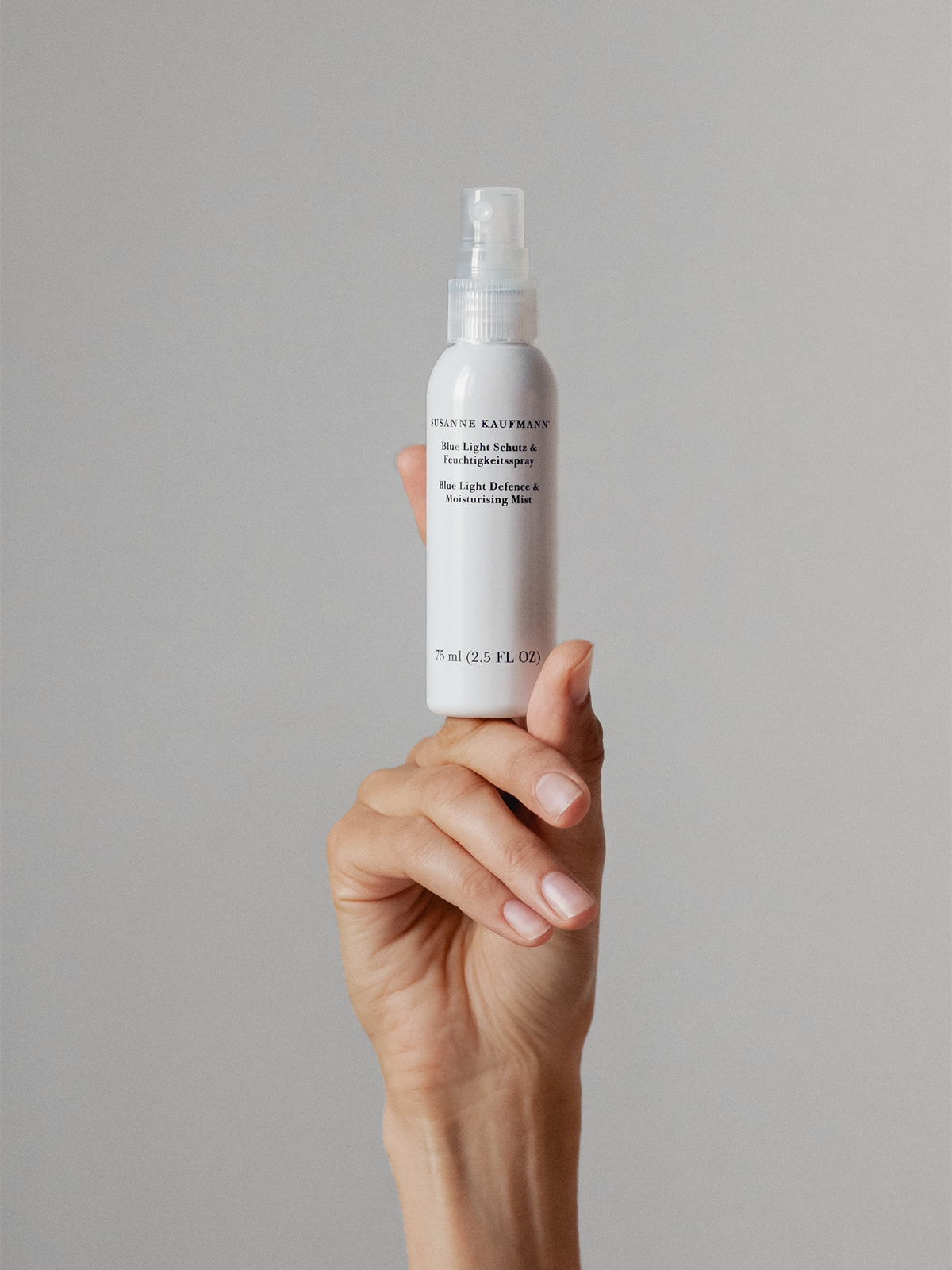 Responsibly sourced, sustainable packaging has been at the heart of our philosophy from the very beginning, and we follow this ethos as much today as we did when our brand was created.
Our dedication to leaving a lighter footprint on our planet means we have an ongoing commitment to sourcing pioneering sustainable packaging materials. Whether it's our signature glass bottles, made from recyclable glass sourced in Germany, or our innovative refill system made from 75% post-consumer material (rHDPE), we work hard to ensure that every element of our packaging is sustainable as possible. Join us on our sustainable journey and learn how our PCR plastic and sustainable innovations are helping leave a light footprint on our Earth.
What does PCR stand for?
PCR stands for Post-Consumer Recycled material or Post Consumer Resin. These are recycled plastics referred to as rPET (Recycled Polyethylene Terephthalate), rPP (Recycled Polypropylene Plastic) and rHDPE (Recycled High-Density Polythene).
What is PCR plastic?
PCR Plastic is plastic made from recycled plastic which can be widely recycled and then reprocessed into a resin that can be used to make new packaging. This gives packaging a second life and massively reduces the amount of plastic waste.
How is PCR plastic made?
Plastic waste is collected and colour-absorbed, then shredded into fine granules. These are then melted down and reprocessed into new plastic.
What are the benefits of PCR plastic?
There are many benefits that come with using PCR plastic. PCR plastic is less wasteful than new plastic. It reduces the amount of waste produced and collected making it not only better for the environment by producing less waste in landfills and water sources but also by reducing your carbon footprint having a positive impact on our Earth.
Does PCR plastic have disadvantages/limits?
During each recycling process, the materials can begin to lose its substance/quality, which is why there are high-grade recyclates and low-grade reyclates. As well as this not all PCR plastic can be recycled, depending on how it is used.
Can PCR plastic be recycled?
Yes, PCR plastic can be recycled depending on how the plastic material is used. However, this does not mean if a product is made of recycled plastic, that is automatically deemed recyclable. This is very dependent on how it is used. At Susanne Kaufmann, all of our PCR packaging is 100% recyclable.
How many times can PCR plastic be recycled?
PCR plastic is a circular material which means it can be recycled again after use. You can safely recycle PCR plastic approximately 7-9 times.
Is PCR plastic biodegradable?
No, PCR plastic is not biodegradable. Biodegradable packaging naturally breaks down into non-toxic component substances once consigned to a compost heap, whereas PCR packaging has already achieved the goal of sustainability before the consumer even purchases it, with no need for further reprocessing.
What is the difference between PCR and other eco-friendly packaging?
There are many different eco-friendly packaging options out there, such as recyclable packaging and biodegradable packaging. When looking at recyclable or recycled plastic, recyclable plastic needs to be a 'one material plastic' and not a mixture of different plastics to be considered 100% recyclable. For example, if you have a refill packaging with a cap-closure and this cap is made from a different type of plastic it would not then be considered 100% recyclable. For this reason, we created our unique capless design which reduces the amount of different plastic materials needed and therefore ensures the packaging is 100% recyclable. Furthermore, the secondary packaging is made of 100% recyclable paper.
Our 100% Recyclable Refill System
We recently launched our 100% recyclable refill bottles for four of our best-selling cleansing products: Purifying-Cleansing Gel 250ml, Hair & Body Wash 250ml, Invigorating Hair & Body Wash 250ml and Hand Soap 250ml. Each recyclable refill, with its intelligent capless design, not only helps reduce waste to landfill, but it also cuts carbon emissions by 69%. Made from 75% post-consumer material, it is 60% lighter than standard plastic bottles making it our most environmentally friendly packaging ever. We believe that sustainability is a never-ending journey and promise to continue to explore opportunities to reduce our environmental impact throughout 2021 and beyond. We are committed to this philosophy and plan to expand our scope by adding more products to our refill system.
Our Multi-Protection Mist
The bottle of our NEW Multi-protection-mist is made from 100% recycled post-consumer material and is packaged in FSC certified paper that is fully recyclable. This reinforces our commitment to sustainable manufacturing and is the next step towards even more sustainable product design.
Sharing Our Sustainability Commitment With You
At Susanne Kaufmann, we believe that we all have a part to play in looking after our planet and our sustainable packaging efforts go a long way in helping to reduce carbon emissions and waste. However, when it comes to recycling, we need to create a partnership between you and us. Thank you for joining us on this journey! Here is some help on how to responsibly recycle your Susanne Kaufmann empties. Always check with your local council about their individual recycling policy first.
Learn more about our sustainable packaging here.