What Skincare is Best for Men?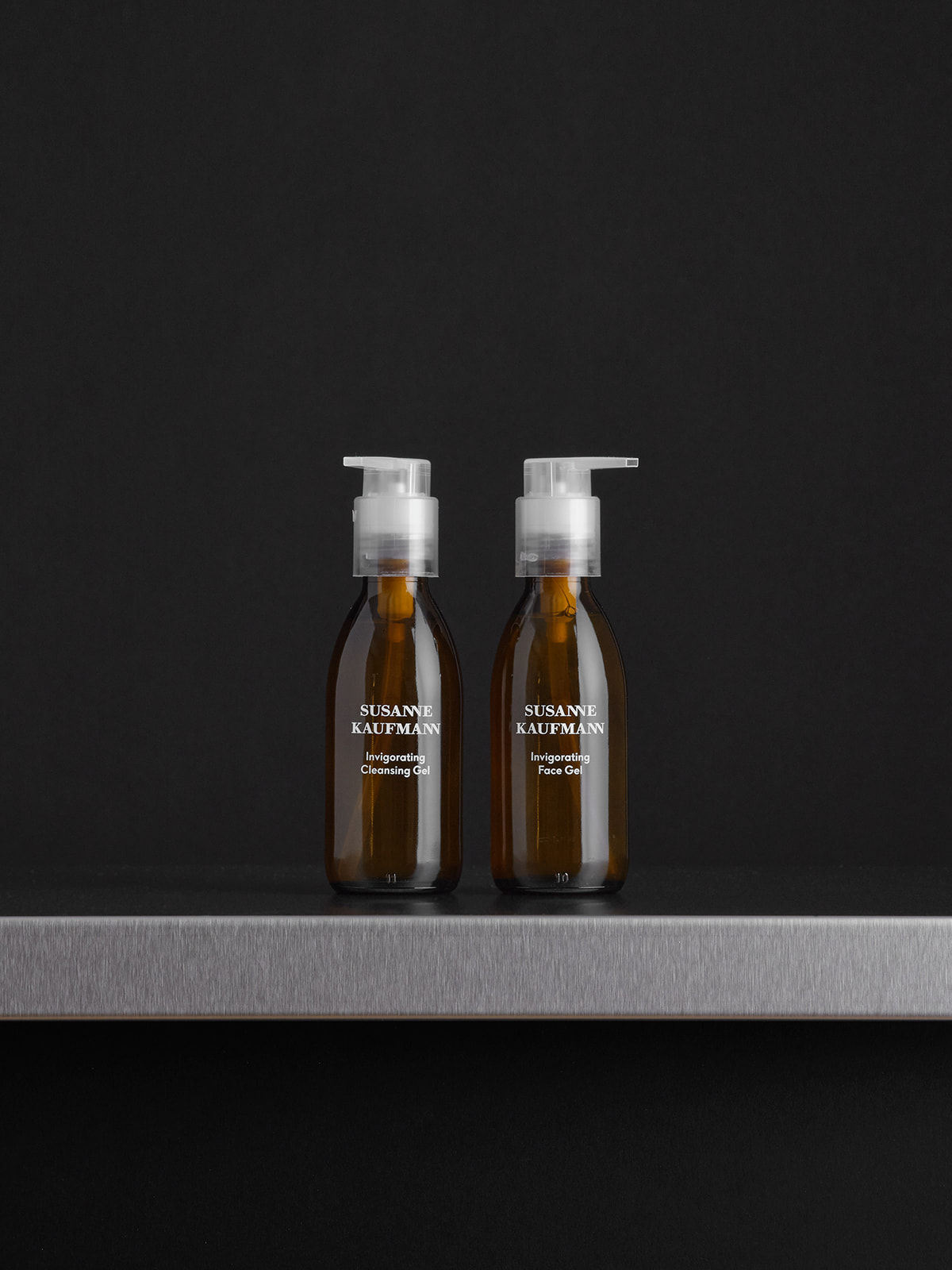 Men's skin needs more than just a splash of cold water.
The average man dedicates just seven minutes a day to their skincare regime*. And so cosmetic products need to be quick and easy to use with proven effects. Susanne Kaufmann developed the Men's Skincare range all the way back in 2009. These clean beauty products with a subtle fragrance contain highly effective natural ingredients and have textures that are rapidly absorbed.
Structure: Men's skin has a lot more sebaceous glands than women's skin, meaning it has more oils and is around 20% thicker. As a result, products with light textures and emulsions deliver the best skincare. Our Men's Skincare products take this into account: In the Invigorating Face Gel, Invigorating Night Cream, and Eye Gel, soothing and anti-inflammatory witch hazel, cell-protecting ectoin, moisturising apple, and highly effective collagen from white lupine ferment take perfect care of men's skin.
Special Requirements: The bottom half of a man's face needs extra love and attention – whether that man is clean-shaven or sporting a full beard. The sensitive skin on the cheeks, on the neck, and around the mouth is easily irritated by a daily wet or dry shave. And so the skin needs to be properly primed beforehand. Lukewarm water and the Shaving Cream soften up beard hair and stubble, making it easier to shave. A complex of active ingredients including sugar and botanical oils offers the skin protection, while witch hazel soothes, and a blend of camphor and menthol has an anti-bacterial effect. The After Shave Balm is the finishing touch for the perfect shave. Marigold and more witch hazel keep the skin fresh, smooth and well moisturised. It's important not to forget that the skin underneath a beard needs looking after too.
It's also fine if you find yourself reaching for your wife or girlfriend's beauty products since pretty much all Susanne Kaufmann products are suitable for men's skin too!
If you have any questions about your skincare regime, cosmetic products, and so on, we'll be happy to answer them on Instagram or on Facebook.
* Study: "Der gepflegte Mann" ("The Well-Groomed Man"), Burda News, 2019