What Skincare Is Best for Autumn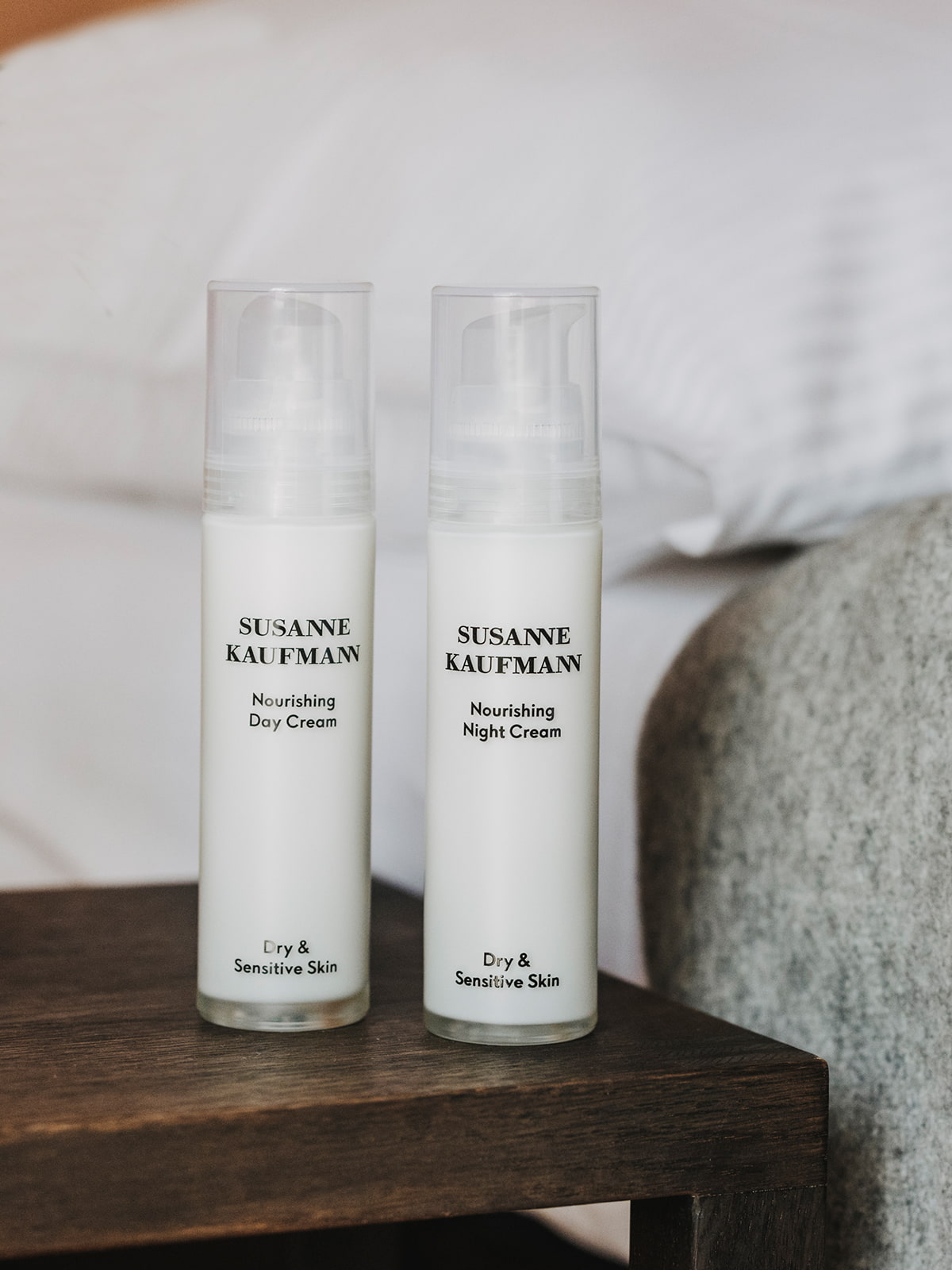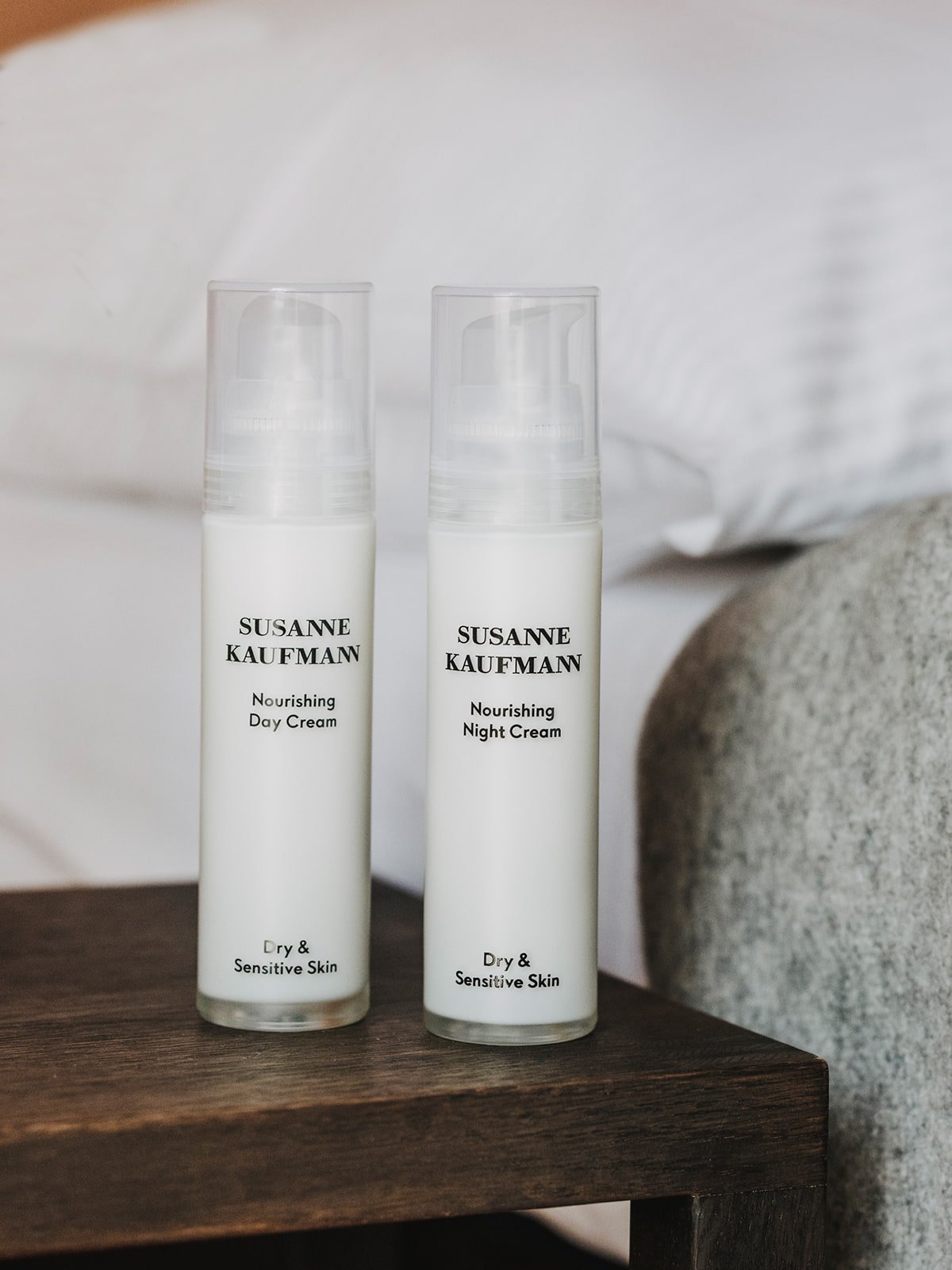 Autumn's here – and it's more important than ever to take care of your skin.
While autumn is a beautiful time of year, the change in season can be tough on the skin. So, we encourage you to take the opportunity to refresh your skincare routine – particularly for those colder months ahead. Whether you're prone to breakouts or dryness, discover the products to help consciously target your autumn skin concerns.
Cleanse
Once autumn arrives, the humidity levels and temperatures drop, and moisture stored on the skin's surface soon disappears. However, if no extra moisture appears, our skin reacts by producing too much sebum. While this is a way of protecting our skin, it can clog up our pores and cause acne.

Introducing a more intense cleansing regime into your skincare is a way to re-balance the moisture barrier. Our brand-new Deep Cleansing Oil works harmoniously with our much-loved Purifying Cleansing Gel to provide an effective double-cleanse. The Deep Cleansing Oil uses nourishing plant-based oils to rejuvenate the skin, while the Purifying Cleansing Gel locks in moisture with the properties of hyaluronic acid. For more sensitive skin types, combine our Soothing Toner with the Soothing Cleansing Milk. Enriched with calming extracts of sage and chamomile, this cleansing duo will gently clarify the skin.
Treat
Sunny days may be gone, but sadly the skin may still show signs of sun exposure. Areas with sun damage, such as age spots, can be hard to fade on their own, so your choice of skincare is fundamental. Use our
Vitamin C Complex
, featuring a potent combination of vitamin C and soothing mushrooms, followed by the fruit-infused
Enzyme Exfoliator
for a highly effective detox treatment to reveal a more balanced look.
To further treat the skin, apply either our
Hyaluron
or
Nutrient Serum
. Deeply hydrating, as proven by clinical trials, the Hyaluron Serum locks in moisture with its hyaluronic acid, while our Nutrient Serum uses locally sourced houseleek to heal the skin – maintaining a healthy glow beyond the summer months.
Nourish
When it comes to your
moisturiser
, it's time to use a more intensely nourishing cream. To help replenish lost moisture in autumn, discover our
Nourishing Day Cream
and
Night Cream
. Featuring a unique blend of botanicals, such as alpine rose extract, this powerful pairing is clinically proven to increase skin hydration.
Looking for extra care for your eyes? As the most delicate area of your face, your eyes will require targeted nourishment as the seasons change. The ultimate companion to our creams with its moisturising mallow and evening primrose extracts, the
Nourishing Eye Cream
leaves the eye area silky soft and re-energised in appearance.
Pamper
Not just ideal for chilly nights in, using moisturising masks regularly can give your skin an extra-special treat. Perfect for the seasonal shift, our
Moisturising Mask
is an intensely nourishing product that is suited to all skin types and is highly effective when used as a night cream.
Tackling acne or blemishes? The
Purifying Clay Mask
deeply cleanses, helping to lift impurities and harmonise sebum production associated with colder temperatures.
For super dry skin, our
Nourishing Rich Cream
offers protection for even the most extreme of weather. With its nurturing blend of ingredients, including beeswax to soften chapped areas, the skin is left feeling healthy and ready for the season ahead.