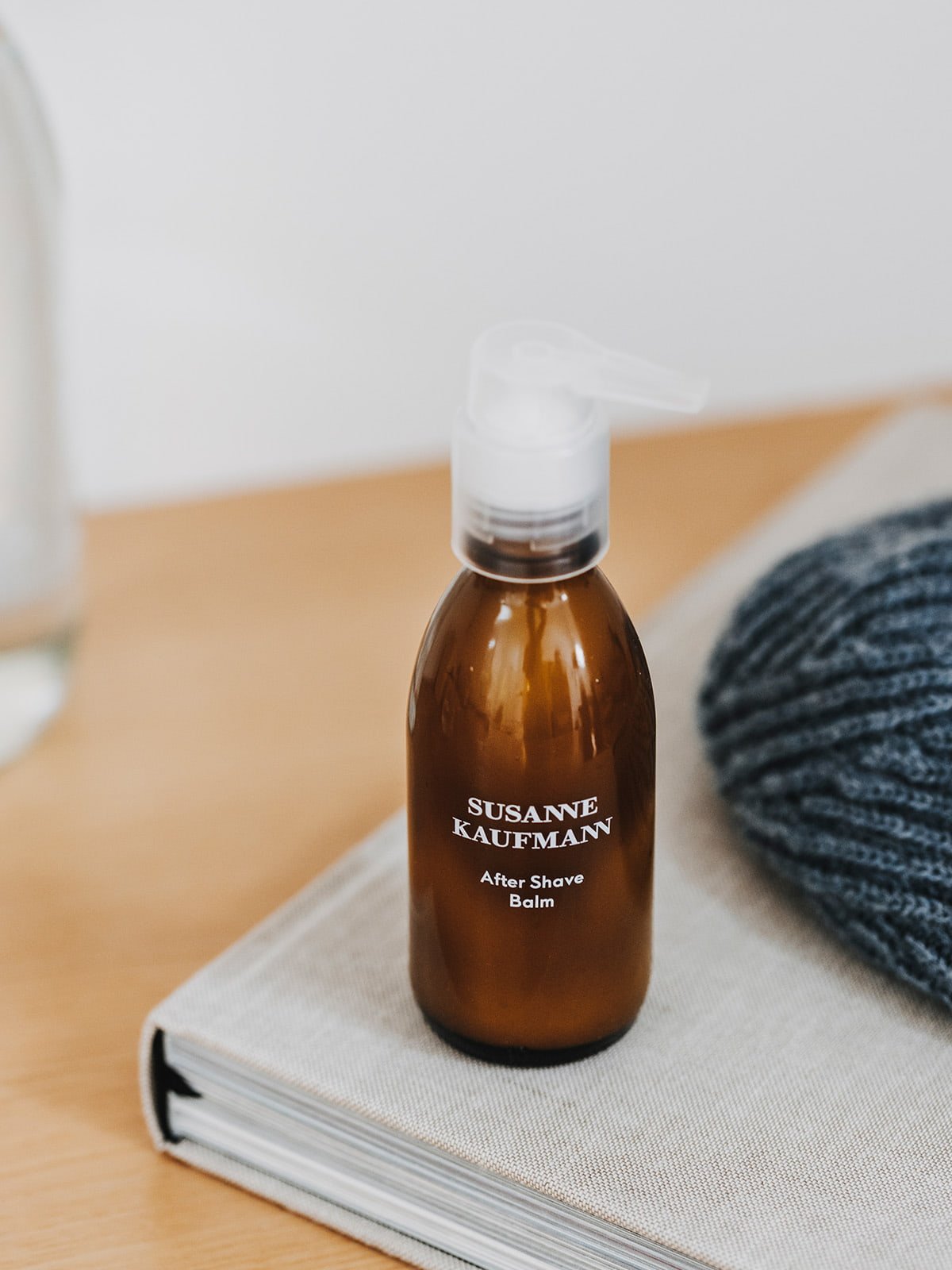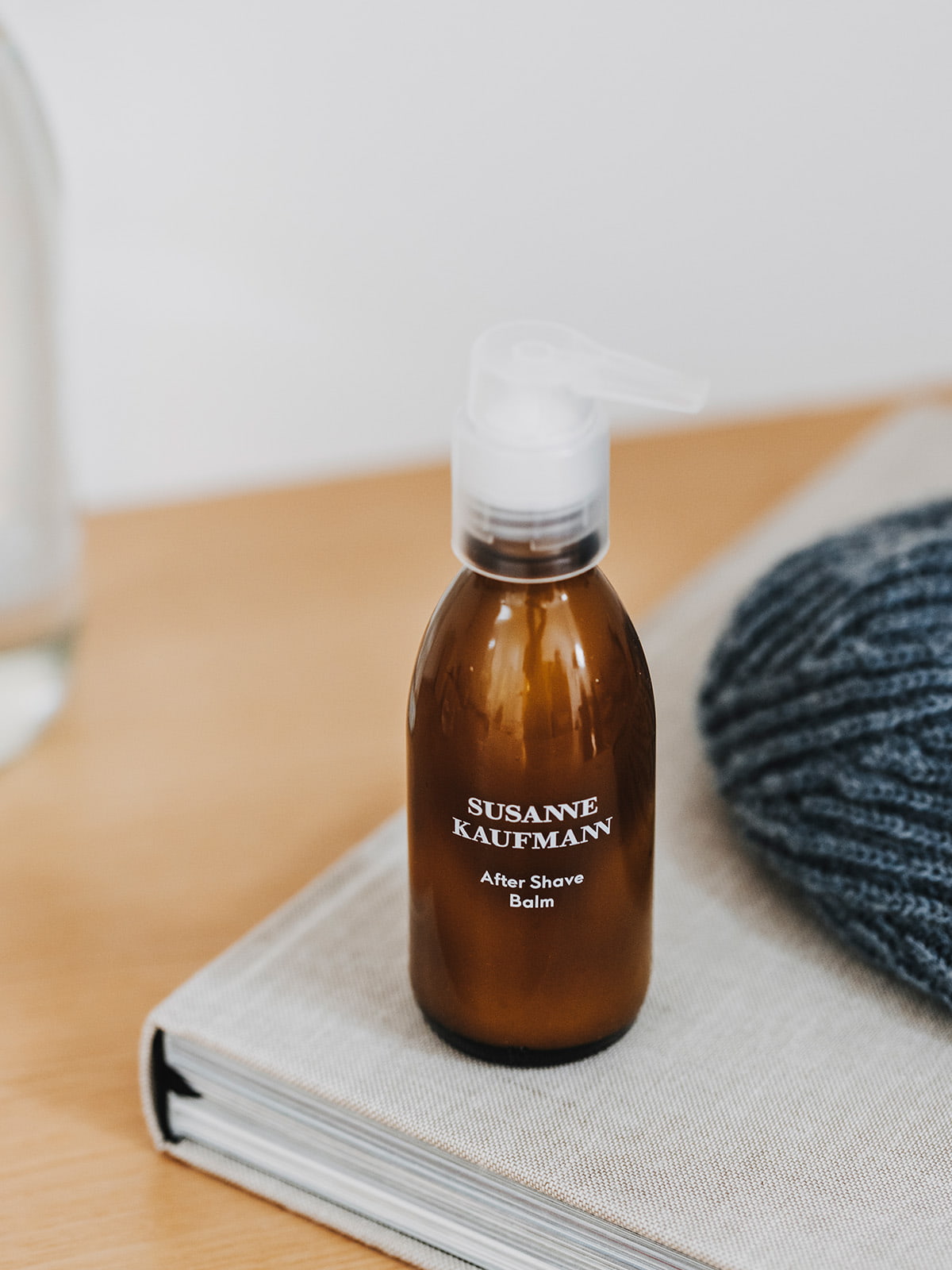 Our skin-care guide for all ages and skin types.
What is the secret to beautiful skin? Genes are often credited as the major contributing factor. Yes, these are certainly a good start, but care that is suitable to your age and skin type can create a healthy complexion on even the most challenging skin, as well as improving both the complexion and strength of the skin in the long run. In our Susanne Kaufmann skin-care guide for women and men, we have combined the optimal care, harmonious products, and application tips and tricks from our experts at the Susanne Kaufmann Spa. A tip in advance: no matter the age group, a sun block of at least 25 SPF UVA|UVB is a necessity for daily summer skin care.
Teenage Years | Skin from 13 to 25 years
Even though you are officially no longer a teenager at age 25, skin problems from puberty can continue to haunt you well into your mid-twenties. It's the hormones that upset the skin of both young women and young men. Unfortunately, it can sometimes take a little longer for our bodies to get used to these hormones. Therefore, it is worthwhile to establish a skin-care ritual for mornings and evenings at a young age in order to at least cosmetically harmonize the appearance of the skin. Cleansing with a gentle cleansing gel and a Purifying Toner form the basis of this routine. A moisturising facial gel or our lightweight, Moisturising Day Fluid provide long-lasting, easy, and rapidly absorbed care.
Our Tip: Especially during this stage of life, a first visit to a beautician can contribute significantly to healthy skin. A beautician can determine your individual skin type, and also provide professional care, recommendations, and hands-on tips for your cleansing ritual.
Anti-ageing Can Still Wait | Skin from 25 to 30 years
The picture of skin in the late twenties is mostly uncomplicated: tight, well moisturised, and only a few blemishes here or there. Classic anti-ageing products are not yet needed, but parts of the skin are looking forward to an extra dose of moisturising care in the form of masks and hyaluronic-acid-containing serums. A cleansing ritual consisting of our Purifying Cleansing Gel and Soothing Toner provide needed care, along with a regular, gentle Enzyme Exfoliator, Moisturising Day Fluid, and our Eye Fluid. Because now is especially the right time to provide the eye area with moisture to prevent the first signs dryness and wrinkles.
Our Tip: Once a week as an eye mask, apply our Moisturising Eye Fluid a little thicker than usual and let it work for ten minutes. Then simply pat the remaining fluid with your fingers. Incidentally, the eye fluid is ideal as a makeup base and is also suitable for warm summer months due to its light texture!
Club 30 | Skin from 30 to 40 years
No, at 30 it's not all downhill in terms of skin. Nevertheless, it has been scientifically proven that from the age of 30, our skin can only store about two-thirds of the moisture it could in our younger years. That is why it is essential to give back to our skin in this decade. This means gently stimulating the collagen formation of the skin and replenishing its moisture deposits regularly. For cleaning, we recommend our gentle Soothing Cleansing Milk, and Soothing Toner without alcohol, so that the now slightly drier skin is not too strained. A regular Enzyme Exfoliator is especially gentle on thinning skin. It deeply cleanses the pores without irritating the skin. Our Hyaluron Serum provides an extra boost of moisture. To treat stressed skin, use our Nutrient Serum with anti-inflammatory and tissue-strengthening properties. Combine the serum that is right for you with the Power Mask for a particularly long-lasting effect. Our Rejuvenating Day Fluid and Rejuvenating Eye Cream provide the skin with ectoin, which stimulates collagen production, and thus improves the elasticity of the skin. Our products are suitable for both women's and men's skin. But from the age of 30, men's skin is looking forward to a little more care. In the Men's Skincare, Susanne Kaufmann has united those products that are particularly pleasing to men's skin. Due to daily shaving – or even sporting a beard – the male facial skin has different demands for daily care. The Invigorating Face Gel and the After Shave Balm do exactly that.
Our Tip: Drink plenty of water! If you drink about two litres of water per day, this will help the skin to regulate its moisture while boosting concentration and metabolism.
FORTY | Skin from 40 to 50 years
The optimal care for skin over 40 is characterized by the stimulation of the cell cycle and to optimally protect the skin cells. All products of the skin-care ritual may now be richer, and should be supplemented by nightly care. Our skin slows down the cell division, and thus the nutrient supply is lower. Careful cleaning is a good basis for beautiful, healthy skin at any age. Our Soothing Cleansing Milk, Soothing Toner, and gentle Enzyme Exfoliator perfectly prepare the facial skin much-needed care. The Age Preventative Skincare products from Susanne Kaufmann contain active botanicals and cosmeceuticals such as cell-protecting ectoin, tissue-strengthening lupine extract, and antioxidant-rich larch bioflavonoid. The eyes and forehead are thoroughly moistened and tightened by our Rejuvenating Eye Cream, and any wrinkles are reduced. The intensive active ingredients of our Rejuvenating Day Cream help the skin to retain moisture, stimulates collagen production, and repairs skin cells. The Power Mask tightens in no time and lets the skin radiate naturally and beautifully. We like to use it as an express mask when we're in a hurry.
Our Tip: Pamper yourself with a facial massage while applying your skin-care products. Wrinkles are not only caused by the loss of the elasticity of our skin, but also by tension of the muscles. Gentle kneading, tapping, and stroking releases these tensions and ensures more blood circulation, and also stimulates the lymphatic flow and conjures up freshness in the face. In some applications in the Susanne Kaufmann Spa, we rely on the effect of the jade roller – a small tool with a big impact!
A Bit More | Skin over 50
Now we have to beat the signs of the times. If you have not seen it earlier, you may now see pigmentation marks on the skin. It's either sun damage or reactions that trigger the dropping estrogen levels in the female body. Generally, the skin becomes thinner, drier, and more sensitive. The contours may begin to sag, as the collagen is broken down. In order to effectively support the skin in protecting itself, both collagen and pigment-correction products are useful in strengthening the supporting tissue of the epidermis. In the Advanced Anti Ageing series, Susanne Kaufmann has developed three products that complement each other in their effects, giving the gift of firmness and vitality to mature skin. In addition to the established cleansing ritual of Soothing Cleansing Milk and Soothing Toner, an Enzyme Exfoliator once or twice a week should be included. This provides a fresh, clear complexion and the active ingredients of complementary products can be absorbed more effectively, as the skin is cleaned pore-deep. The daily care of the Advanced Anti Ageing System's Day Cream Skin Renewal Protection SPF 15 gives mature skin the exact ingredients it needs. In conjunction with the Skin Brightening and Radiance Complex, hyperpigmentation is visibly reduced after only 14 days, and the Night Cream Repair Skin Control provides the skin with plenty of moisture overnight, as well as vitamins A and E and coenzyme Q10 – strong facial lines are filled, cell renewal activated, and wrinkles reduced. Around the eye, the decongestant Rejuvenating Eye Cream leaves the skin visibly firmer, and at the same time reduces dark circles. The Power Mask provides an extra dose of freshness, glow, and firmness.
Our Tip: For particularly rough skin on the face or on the body, we rely on the Evening Primrose Cream in the Susanne Kaufmann Spa. It helps to rebuild the skin's hydro-lipid film. In our anti-ageing treatments, we use ultrasound to intensify and prolong the effect of the treatment. This allows the active ingredients to penetrate deeper into the skin, and additionally to stimulate collagen and elastin production.