The Benefits of an Oil-free Moisturiser for Hypersensitive Skin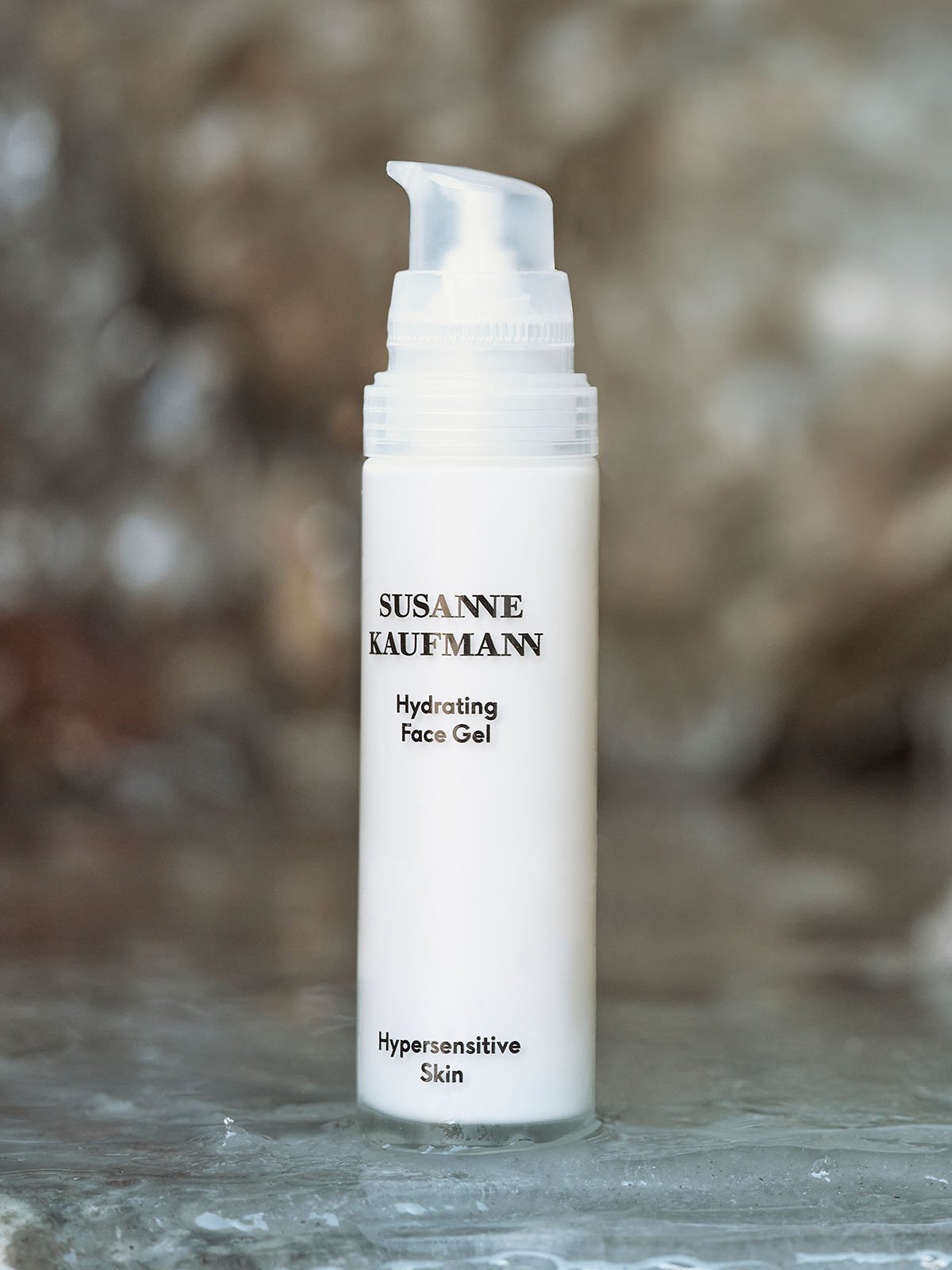 Give dry, irritated skin a moisture boost with an effective oil-free formula.
Are you looking to treat your skin sensitivity? Then, start to reap the benefits of an oil-free moisturiser. From creating a clearer complexion to its skin-soothing sensation, learn more about the advantages of oil-free moisturisers and non-comedogenic products for hypersensitive skin.
What Does Oil-free Mean?
Simply put, oil-free skincare refers to products made without oils. While commonly used by those with oiler skin, oil-free products can benefit all skin types – particularly the most sensitive.
Designed to be more hydrating and absorbing than its oil-based counterpart, using a lightweight, oil-free formula is perfect for hypersensitivity. While not inherently bad for the skin, side effects can occur from oil-based products. These can include irritation, redness, and inflammation. In comparison, oil-free products can help to reduce the likelihood of any reaction.
How Do I Know If a Moisturiser is Oil-free?
As with any skincare product, we advise you to look at the ingredient list to assess if best for you. Oil-based skincare products can commonly include palm, plant, lanolin, mineral and essential oils – so take a note to avoid these when choosing an oil-free moisturiser.
At Susanne Kaufmann, we value transparency in everything we do, including our ingredients. We believe it's important for you to know what is in our products and why it's there. To better inform your decisions, our Oil-free Skincare collection features an extensive ingredient list on each respective product page.
Who Should Use Oil-free Moisturisers & Skincare?
If you are wondering: "Is an oil-free moisturiser good for dry skin?" The answer is yes. Developed with sensitive skin in mind, our Hydrating Face Gel offers intense hydration. This light, oil-free moisturiser uses a minimal formulation, harnessing the power of Albarellus mushroom to calm signs of irritation for a balanced, well-nourished look.
Additionally, oil-free moisturisers are the perfect solution for reactive, breakout-prone skin. Oils in skincare can contribute to clogged pores and create excess shine. Falling under the definition of non-comedogenic skincare, meaning products that do not contain ingredients that block pores, an oil-free moisturiser can help encourage a clearer complexion.
What Are the Benefits of an Oil-free Skincare Routine?
While using an oil-free moisturiser alone is beneficial, we encourage a full oil-free face and body routine to provide the same level of care from top to toe.
Oil-free Skincare for the Face
There is nothing like an effective cleanse to start your day. We recommend pairing our Purifying Cleansing Gel and Purifying Toner for a double cleanse, a technique loved by our Founder, Susanne. Both products are designed without oil to gently balance the complexion while providing a light, refreshing feel – making the perfect base for your follow-on oil-free skin products.
After cleansing, apply one of our oil-free serums, such as the Hyaluron Serum. This deeply hydrating treatment uses a water-based formula powered by hyaluronic acid and brown algae to increase skin firmness and smoothness. Finish your daily routine with our lightweight, oil-free Hydrating Face Gel. As proven in user trials, 98% agree it boosts moisture levels without skin sensitivity.
For weekly care, opt for our Boosting Liquid Mask. This mask favours the natural properties of Swiss apple stem cells over the use of oils. The powerful oil-free formula effectively plumps and delivers long-lasting hydration for a younger, refreshed look.
Oil-free Skincare for the Body
We believe in treating the skin as one – as showcased by our multi-purpose Body, Face & Scalp Wash. This hypoallergenic oil-free wash helps to replenish the moisture barrier, promoting a healthier feel from scalp to toe. Its ultra-light texture is especially great for soothing a sensitive scalp and gently removing makeup without irritation.
After washing, enjoy the ultra-refreshing properties of the Hyaluron Body Gel. Avoiding a sticky, greasy feeling associated with gel and oil-based products, the body lotion heroes a lightweight, water-based formulation. The cooling blend of aloe vera and menthol reduces feelings of tightness and burning – ideal for sensitivity.
Regardless of your skin type, we believe everyone can benefit from oil-free skin products. Featuring our natural, water-based formulas, discover our full oil-free range to leave the skin cared for and beautifully comforted.