How to Use a Body Scrub Effectively to Help Exfoliate Your Skin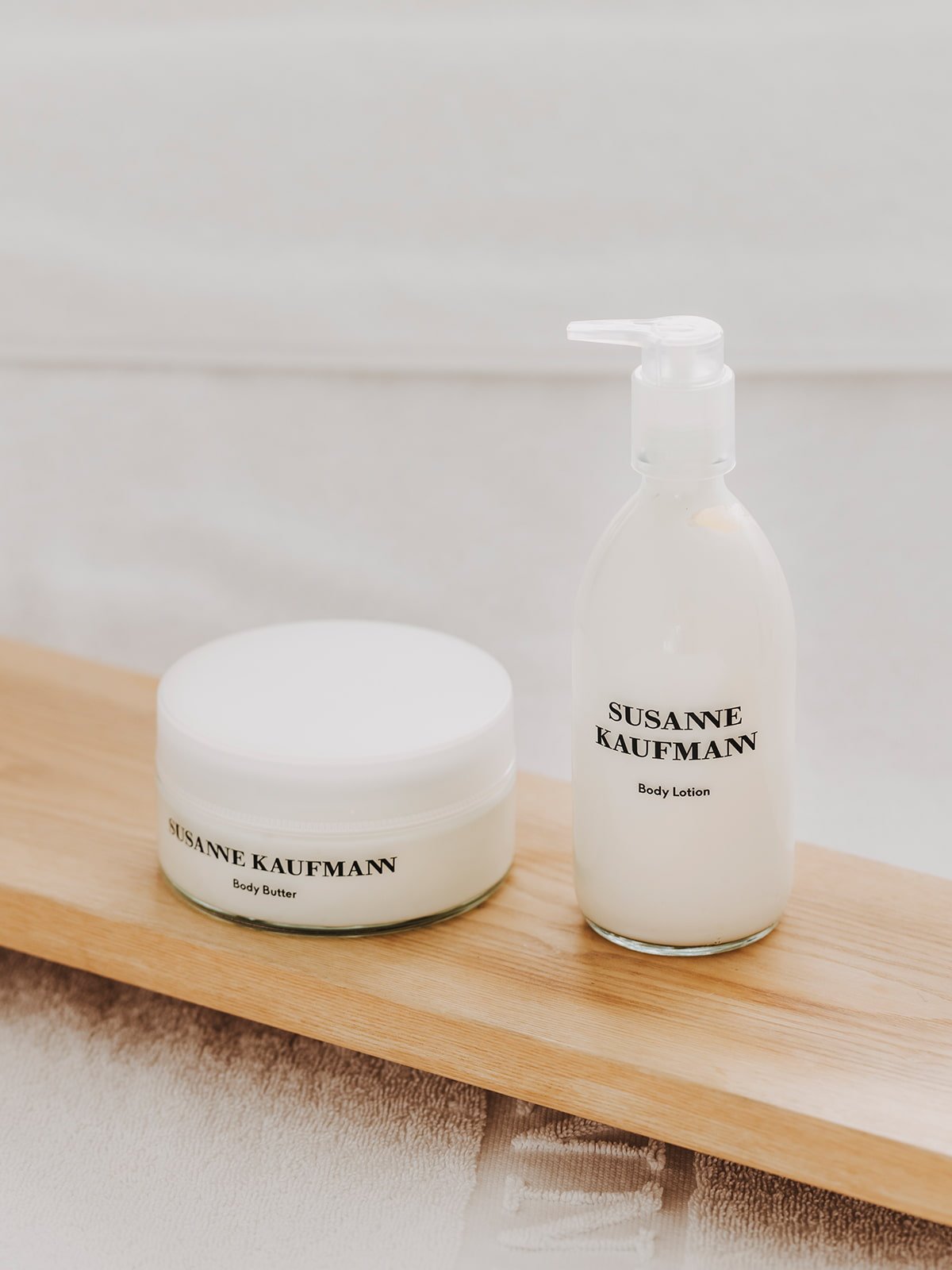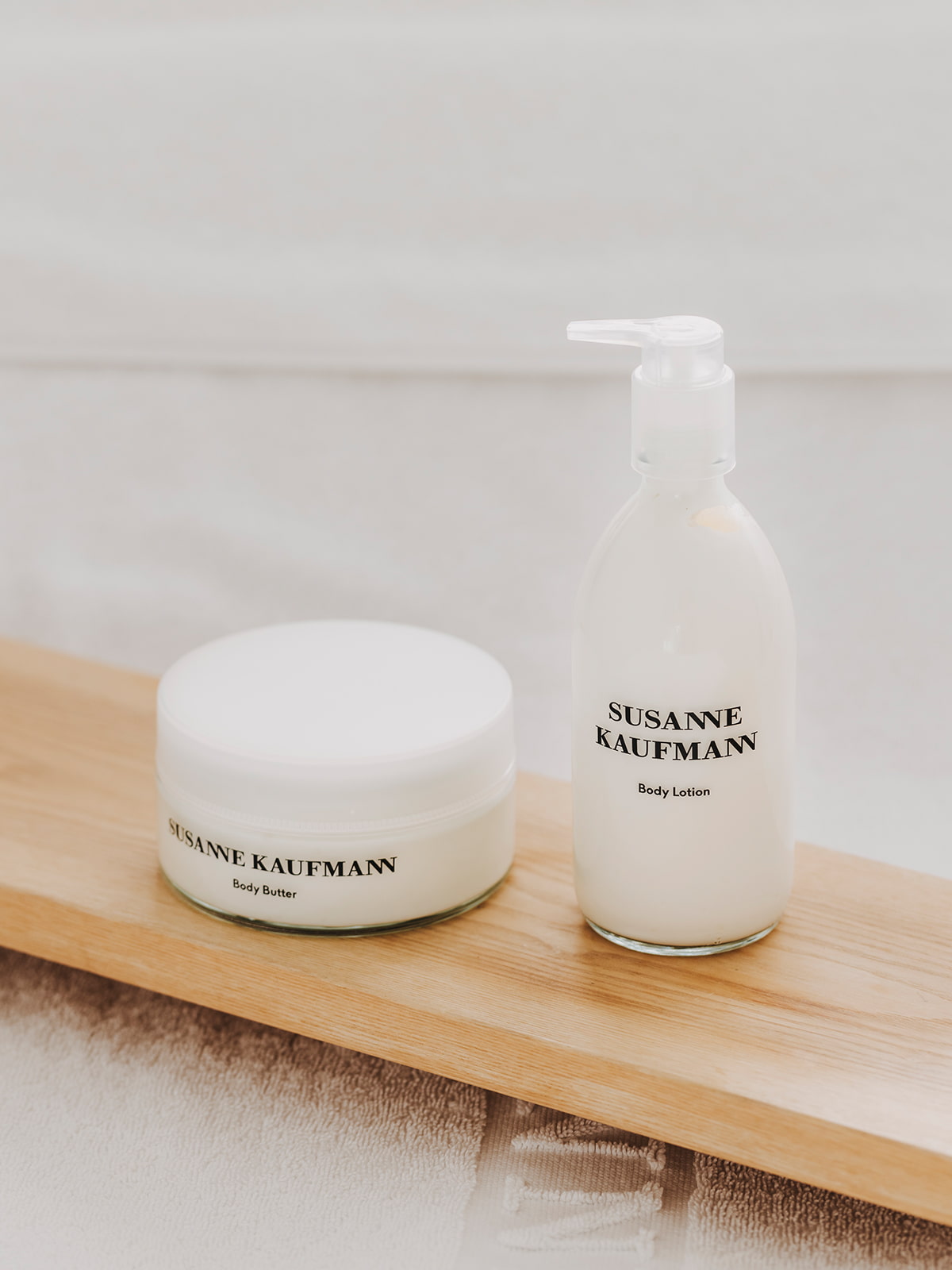 Exfoliation is key to achieve smooth, cleansed and healthier skin, from scalp to toe.
Our founder, Susanne has always seen the skin as one which means the same rules you apply to your face should apply to your hands and body too. As our largest organ, the skin correlates directly to your overall health, and at Susanne Kaufmann we believe using a body scrub or exfoliator is the perfect solution for full-body care. Designed for gentle exfoliation, a scrub effortlessly removes dead skin cells on your skin's surface, boosting your skin's look, feel and inner health.
Shop Body Scrubs
Why Use a Body Scrub?
Cleansing the skin by unclogging pores and removing dead skin cells.
Allowing for better absorption of follow-on care, such as creams and oils, leading to beautifully moisturised skin.
Increasing cell turnover, banishing the sebum or cells that can cause ingrown hairs.
Encouraging skin rejuvenation, helping to restore a plumper, more youthful-looking appearance.
Boosting overall circulation due to the scrub's gentle massaging motion.
Creating a relaxing, spa-inspired ritual to calm the body and mind.
How to Choose a Body Scrub?
From microbead-infused body treatments to dedicated scalp exfoliators, it can be overwhelming to pick the perfect scrub. Thankfully our body and scalp scrubs are designed for every skin type – effectively targeting all your skin concerns.
If you're looking for a head-to-toe treatment, use the Refining Scalp & Body Scrub. This scrub features nourishing plant oils and natural exfoliants, including blackurrant seeds, to improve skin texture and promote scalp health, encouraging follicle growth for more luscious hair.
The perfect skin pick-me-up, our Refining Body Scrub provides more targeted care for the body. An ideal way to help improve the look of stretch marks or ageing skin, the scrub creates a smoother appearance by buffing the skin with a fine blend of sea salt and pumice powder.
A relaxing scrub is also ideal for your post-workout skincare. The multi-purpose Alkali Salts soothe the skin and release tension with a pH-balancing formula. To use as an exfoliant, mix two scoops in warm water and apply to the skin in circular motions for a gentle facial and body cleanse.
How to Use a Body Scrub?
To maximise the benefits of exfoliation, introduce a body scrub into your go-to showering routine. First, wash under warm water to open up the pores, then cleanse with our Hair & Body Wash to lift any dirt and impurities. Next, massage the product using circular motions, remembering to rinse off any residue and dry the skin thoroughly. Finally, apply our Body Butter or Body Lotion. This last step is crucial to lock in moisture, revealing hydrated, more youthful-looking skin.
Top tip: For best results, use our Refining Scalp & Body Scrub on dry, cleansed skin to allow for deeper absorption .  
How Often Should You Exfoliate?
While essential for head-to-toe health, it's important not to overuse a body scrub. Due to the texture, scrubs and exfoliators can easily irritate, so it's best to use them once or twice a week. Additionally, never exfoliate on irritated, broken and burnt skin, as this can only worsen your concerns. We recommend exfoliating as part of a regular weekly ritual. As with everything you do, from skincare to diet, consistency is key in maintaining optimal skin health, inside and out.
Explore Body Wash & Scrubs