Best Anti Ageing Products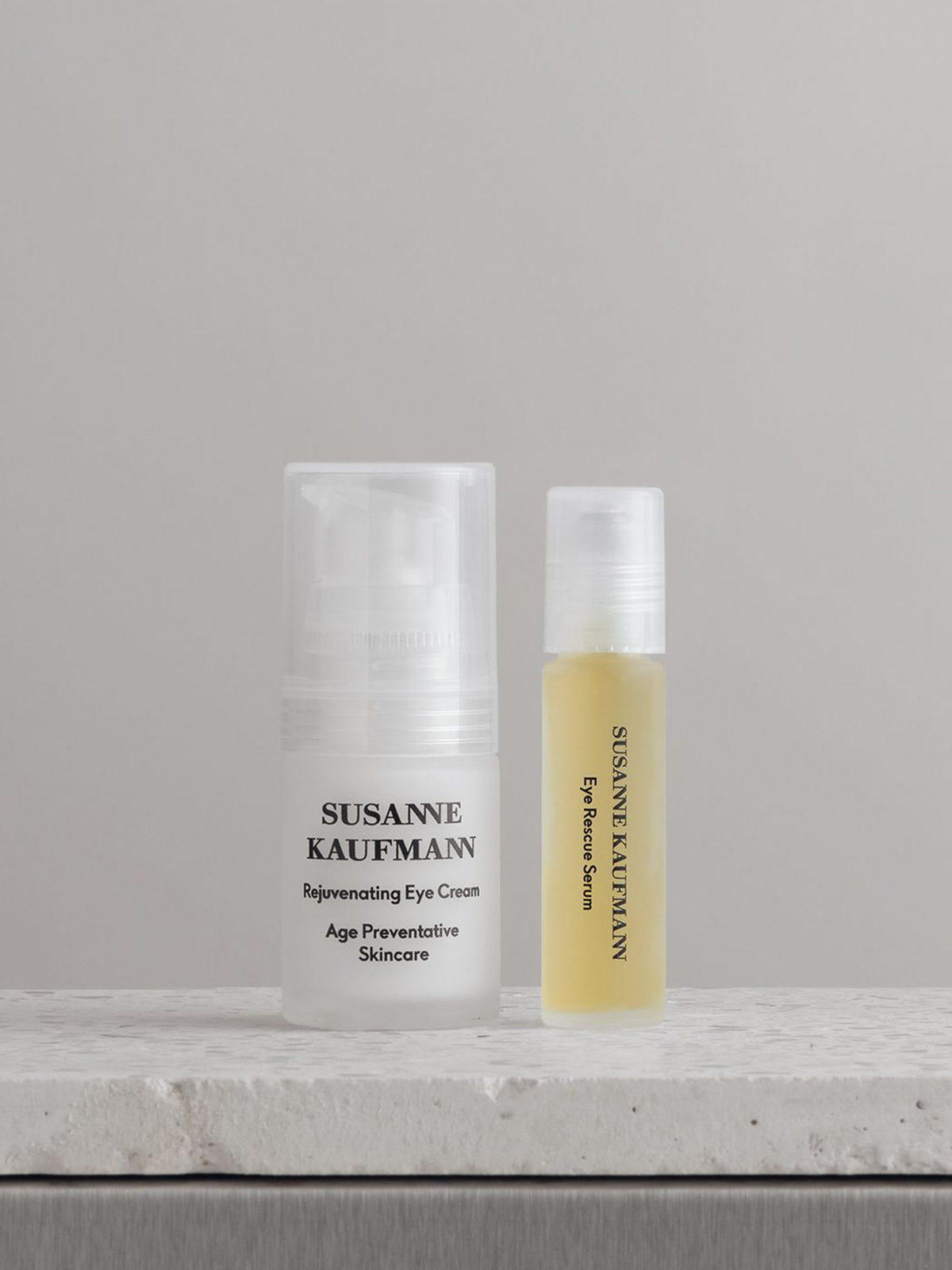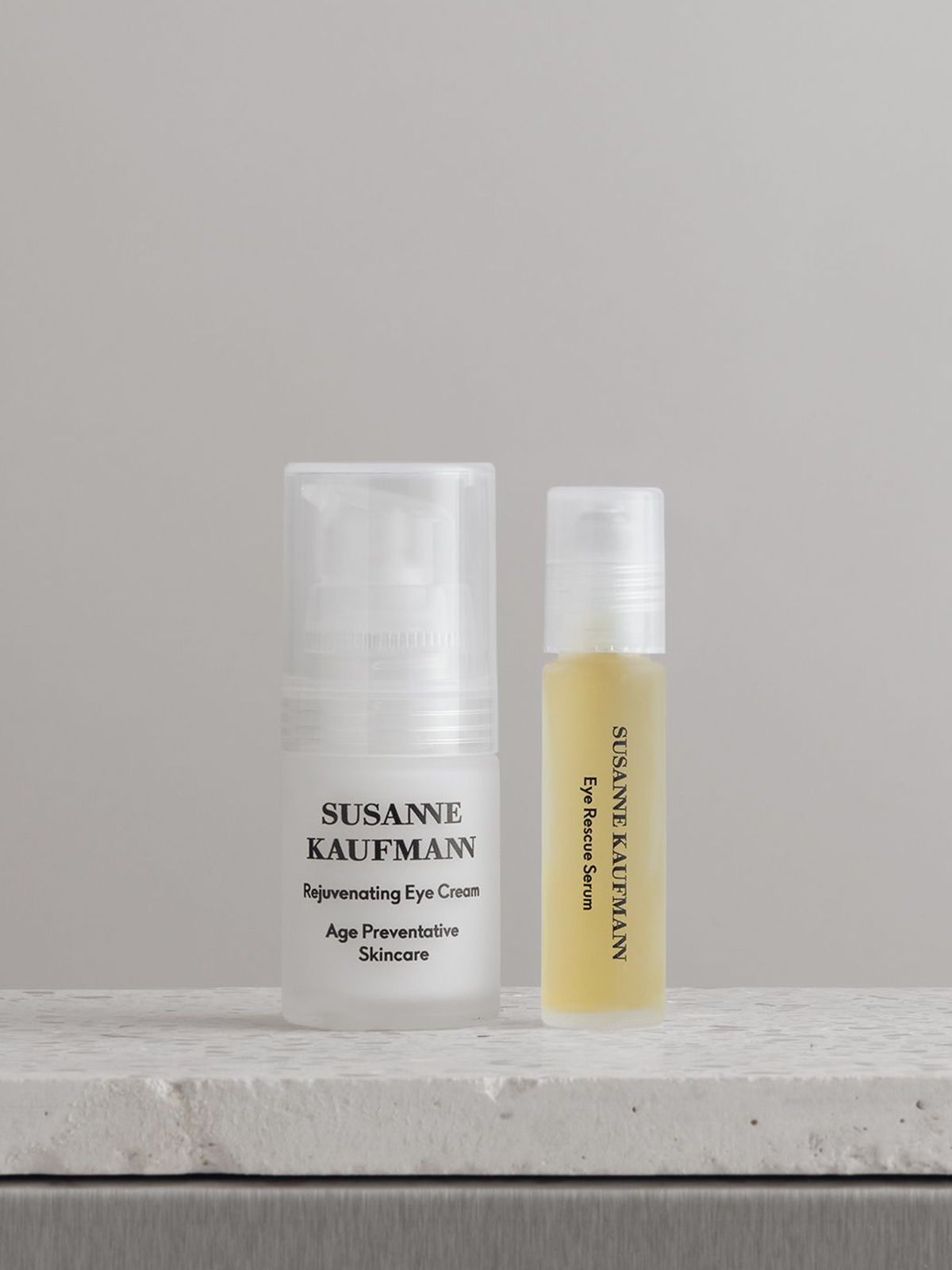 Encourage healthly ageing with our Age Preventative Skincare.
Looking for anti-ageing products? At Susanne Kaufmann, we believe in challenging the notion of traditional "anti-ageing" skincare. Instead, our products promote the values of healthy ageing. And our Age Preventative Skincare does just that. This high-performance range helps to prevent and protect the skin from ageing, maintaining vitality and health from the inside and out. Fine lines and wrinkles are smoothed at a cellular level, while the complexion is firmed and toned using an intelligent blend of active ingredients that work with your skin's natural functions.
Whether your skin needs a daily boost or requires targeted care, find out how to create an effective routine with the best healthy ageing, or "anti-ageing" products in our Age Preventative Skincare collection.
For all-day moisturise
Skin hydration is as important as ever when you get older. Our Age Preventative Skincare features the clinically proven Rejuvenating Day Cream and Rejuvenating Day Fluid to provide a plumper, smoother look. Both moisturisers include a dynamic blend of natural ingredients to thoroughly hydrate the skin and improve elasticity. Wrapping the skin with its thicker texture, Rejuvenating Day Cream uses shea butter and jojoba oil to reduce moisture loss. For those who prefer a lighter feel, try our Rejuvenating Day Fluid instead. This lightweight cream is enriched with vitamin E and allantoin to help boost cell renewal for a younger, more nourished appearance.
For targeted eye care
As the thinnest skin on your face, your eyes are prone to showing the first signs of ageing. So, the use of targeted eye care is fundamental in maintaining a youthful appearance. Proven in trials to show a positive decrease in wrinkle depth, our Rejuvenating Eye Cream uses an innovative blend of silk protein and moth bean extract to support the skin's natural regeneration process, including collagen synthesis.
One of our Founder Susanne's favourite products, the complementary Eye Rescue Serum instantly revives the eye area. Perfect to use on the go (and over makeup), extracts of baobab pulp, chicory root and hawthorn deliver a swift-lifting effect, while caffeine helps to reduce puffiness throughout the day.
For an overnight treatment
Considered night-time products are beneficial for every age, and we recommend following your cleansing ritual at night with our Rejuvenating Power Serum and Rejuvenating Night Cream. This pairing offers maximum overnight protection at a cellular level. As proven by users, our Rejuvenating Power Serum helps to tighten skin with the firming properties of ectoin and moth bean seed extract. Specifically designed to support the skin while you sleep, the Rejuvenating Night Cream further boosts collagen levels with its rich, rosehip oil-enriched formula – the ultimate finish to your evening skincare.
To further encourage healthy ageing through skincare, why not discover the rest of our Age Preventative collection?
Shop Age Preventative Skincare