How to Achieve a Healthy Glow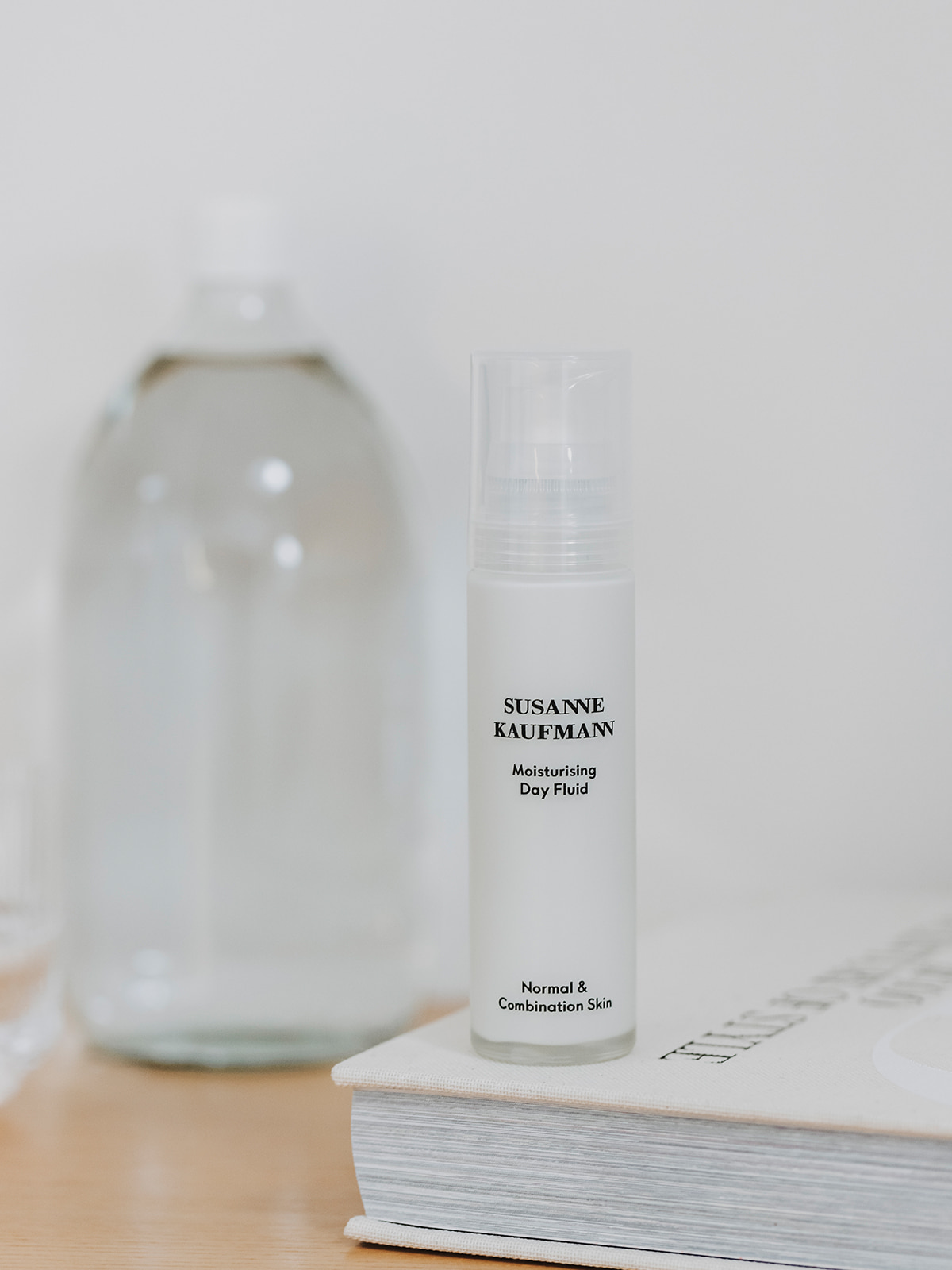 Read about our recommended beauty routine to give your skin a lasting glow.
You are just seven steps away from more radiant skin with our Glow Routine.
Cleansing: Purifying Cleansing Gel and Milk. If you want to really see the effects of your skincare routine, you have to make sure that you cleanse your skin thoroughly. We recommend using our Purifying Cleansing Gel or, if you prefer, Soothing Cleansing Milk as part of our Glow Routine since these sugar-based products cleanse the pores deeply yet gently. If you skip this step, the active ingredients you apply to your skin later won't be absorbed as effectively.
Our tip: Use your hands and lukewarm water to wash your face. This will stop your skin becoming stressed due to extreme changes in temperature or rough rubbing with a flannel.
Hyaluron Serum: Our plant-based Hyaluron Serum contains molecules of two different sizes, which helps the skin cells to store moisture. Topping up the moisture reserves reduces wrinkles and leaves the complexion looking rejuvenated, refreshed, and smooth.
Our tip: Use a gentle tapping motion to work a few drops into the skin on your face and chest.
Moisturising Day Fluid
provides the perfect blend of intense moisture and vitamins. It even soothes skin irritations in no time too. Evenly balanced skin is a key component of a glowing complexion.
Our tip: Apply the Face Fluid in the morning after cleansing and massage in gently.
Nourishing Eye Cream tackles the first signs of dryness and wrinkles around the eyes by nourishing the skin with evening primrose oil, an active ingredient known for giving skin that all-important glow.
Our tip: This Eye Cream is so light that it is also perfect for using as a base before applying makeup during the summer months.
Rose Water Mist. The combination of nourishing rose petal hydrosol and a moisturising complex of maize and sugar cane revitalises the skin, leaving the complexion looking and feeling fresh and healthy.
Our tip: Store your Rose Water Mist in the fridge for added freshness when you need it.
Glow Mask
. Papaya, ginger, coffee, raspberry, and date extracts stimulate the skin, leaving your complexion clear with a perfectly natural glow.
Our tip: Use a face mask up to three times a week to give your skin an extra treat. You will begin to see the glow after just 15 minutes!
Here at Susanne Kaufmann, we believe that the most beautiful glow comes from the inside, so you can often catch the team sipping on juices and smoothies. Citrus juice whipped up in a blender is one of our all-time favorites.
Citrus Juice (Makes Around 200 ml)
2 oranges
2 mandarins
1 chunky slice of pineapple
1 lemon
1 tbsp. flaxseed
1 tbsp. manuka honey
Method: Peel all of the citrus fruit and blend all of the ingredients together well. Drink slowly and enjoy!