How Does Sleep Affect My Skin?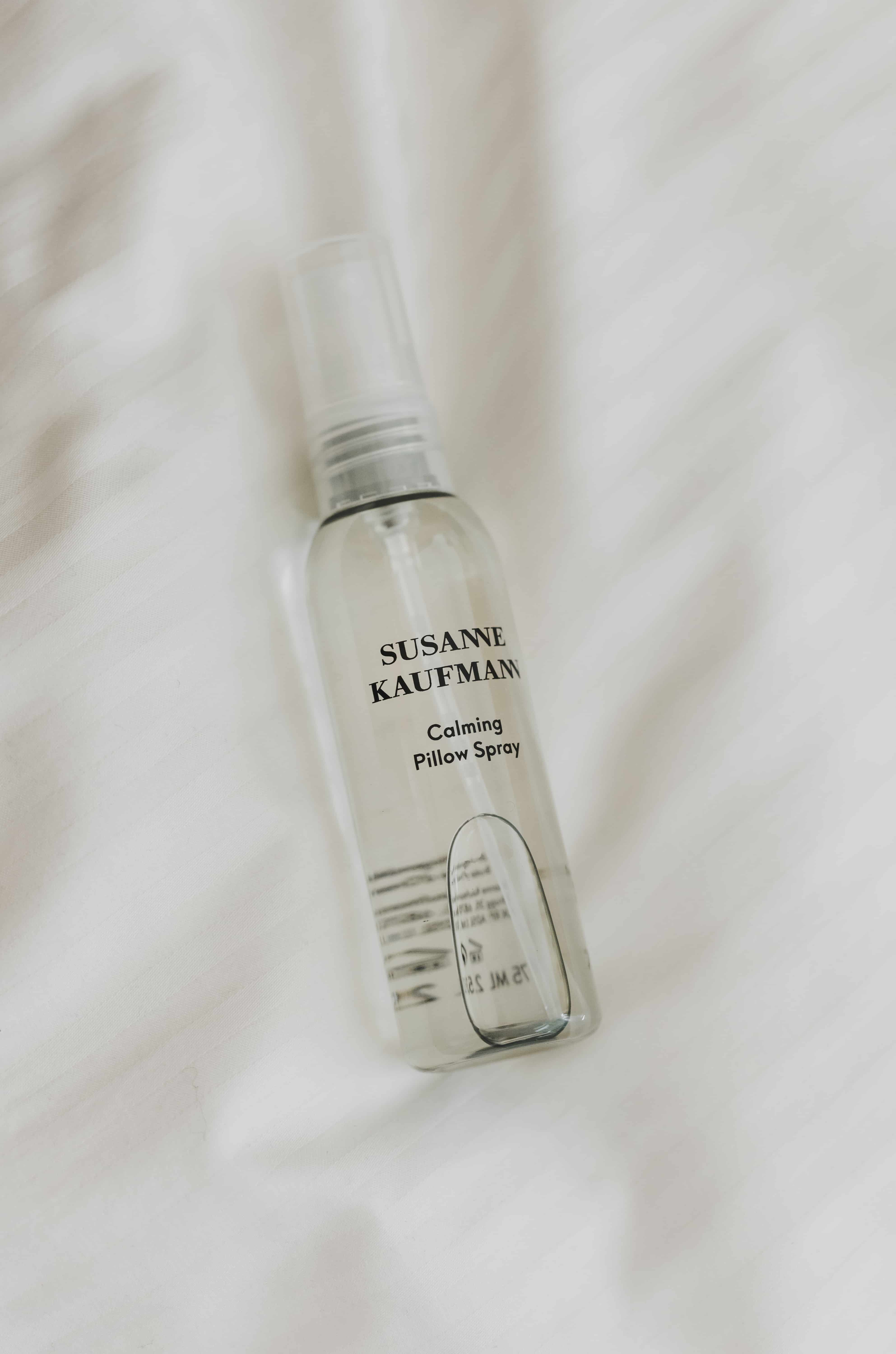 Our top 5 tips for an effective beauty sleep.
Sufficient sleep is not only good for your body and mind but also for your skin. After a good night's rest, we tend to wake up the next morning feeling more positive and full of energy. Our skin glows as a result. On the other hand, a lack of sleep can also show in our appearance; a pale complexion, impurities, puffy eyes and dark circles around the eye area. As a general rule, we should aim for between six to nine hours sleep. Our beauty experts share their top three tips on how to improve your sleep and make the most of these hours of rest.
Daytime environmental emissions, such as UV radiation, polluted air, and sweat, stresses our skin and doesn't allow our largest organ to regenerate or repair itself. This rejuvenation has to happen during your night's sleep. Once your body reduces the stress level, the skin will start to regenerate. By establishing a diligent nightly skin care routine, you can support your skin's regeneration efforts effectively.
Ease into relaxation. Letting the day end and easing into a relaxed state is easier said than done. Make a cup of tea with soothing herbs such as chamomile, lemon balm or lady's mantle, and enjoy it without distraction from your smartphone or TV. Opt for a light dinner, favouring protein over carbohydrates. Foods which are rich in vitamin B6 (e.g. salmon, halibut or sweet potatoes) help the body to form the sleep hormone Melatonin. During the colder season, a relaxing bath helps to soothe and relax.
Beauty routine. The basis for your successful beauty sleep is the cleansing of your skin. Did you know that your skin regenerates about three times faster at night than during the day? This is why anti-ageing products are particularly effective when you use them at night. Our beauty experts recommend a gentle cleansing routine with the Susanne Kaufmann Soothing Cleansing Milk or Purifying Cleansing Gel, a facial toner, and a nourishing night cream such as the Rejuvenating Night Cream, Nourishing Night Cream or Moisturising Night Cream in combination with an eye cream specific to your skin type. Pamper your eye contours twice a week with a mask. Simply apply a thicker layer of eye cream and let it do the magic overnight.
Your bedroom - an oasis of calm. A cool bedroom (18-21c) helps your beauty sleep in multiple ways. You fall asleep faster when your body temperature drops from a higher level. Our sleep mode causes the stress hormone cortisol to decrease significantly. Similarly the hormone Somatotropin is built, which initiates the regeneration process of our skin cells. While we sleep, our skin gets more oxygen allowing it to break down toxins faster. They will then leave our body through our lymphatic system. If you want to support this process, avoid using a thick pillow. It could crank on your neck and might block the lymphatic flow. An indicator that this might have already happened are swollen eyes and a puffy face. For almost instant relaxation, apply the Susanne Kaufmann Calming Pillow Spray with lavender and orange oil directly on your pillow or as a light room scent. Take a deep breath and tuck in.
We wish you a good night. Sleep well!