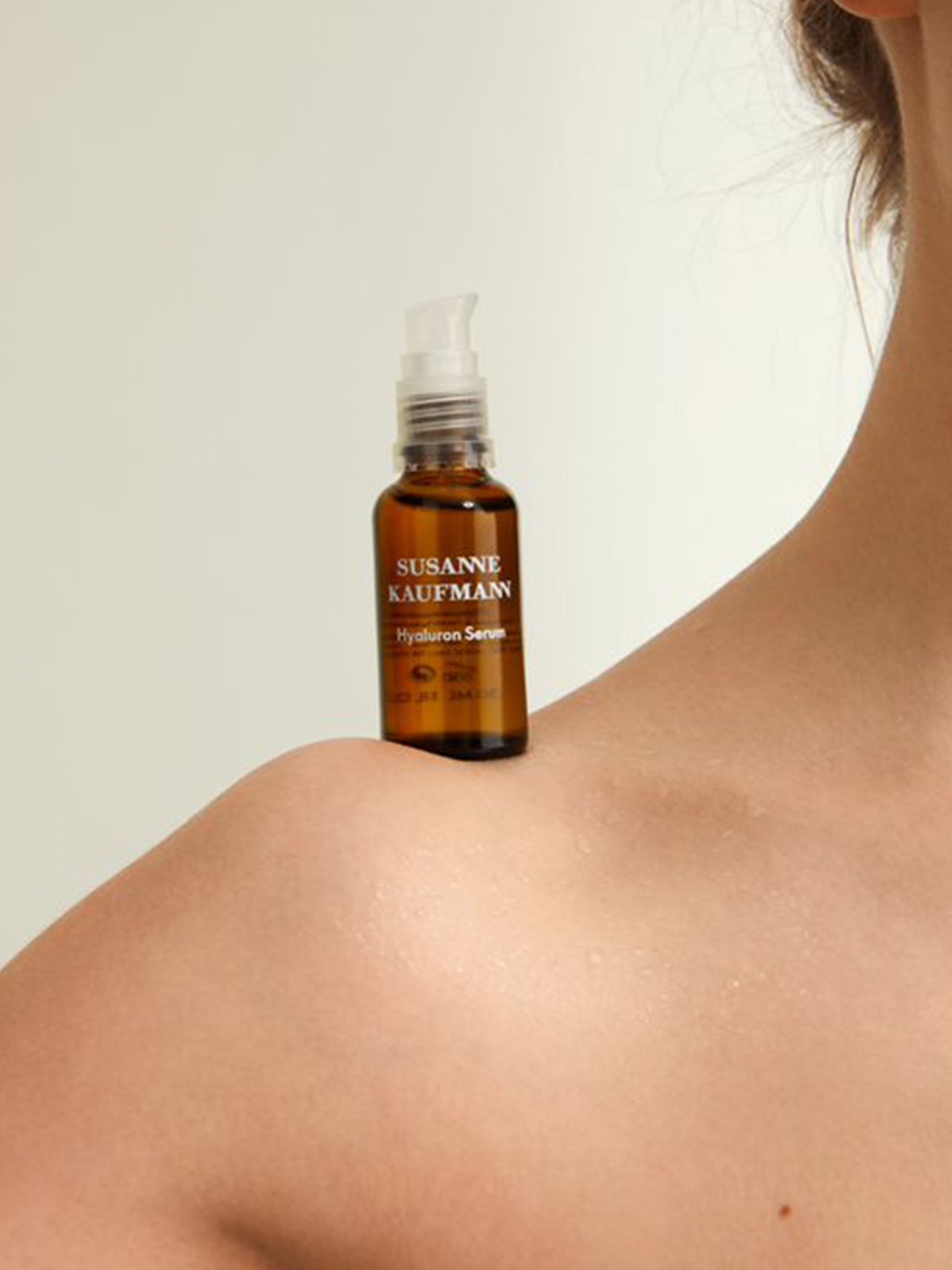 Discover why our Face Roller is a facial massage must-have.
From its beginnings in Ancient China to beauty editor picks, the face roller has remained a skincare staple for healthy, beautifully sculpted skin. Whether you're looking to depuff and smooth or even for lymphatic drainage, using a face roller as part of your everyday routine will reveal your best skin yet.
What Does a Face Roller Do?
Looking for face rollers to help with acne or reduce wrinkles? Due to its clever, hand-crafted design, our Face Roller is perfect to overall aid skin health. Gently massaging the skin, this pressure can help to improve blood flow, allowing concerns such as blemishes or discolouration to heal faster. Likewise, it helps to stimulate collagen, creating a smoother, more youthful appearance. But the benefits don't just stop there – face rollers are known to relieve muscle inflammation, strengthen the connective tissue and reduce excess fluid. The perfect tool for lymphatic drainage.
How to Use a Face Roller?
To use your Face Roller, always place it in the centre of the face, gently stroking or rolling horizontally outwards. For targeted care around the eyes, place the roller under the eye next to the bridge of the nose, also rolling horizontally towards the temple. If you're looking for emergency treatment or reducing swelling around the eye area, simply put the roller in the refrigerator for a few hours before use. We also advise doing this for quicker, more visible results.
What Can I Use Face Rollers with?
While effective on its own, to get the most out of your face roller we recommend you use it with serums. This powerful pairing allows your skin to feel the full benefits of the serum as it's absorbed at a cellular level with the added pressure of the roller. Team with the powerful Vitamin C Complex to harness its potent blend of vitamin C and mushroom extracts, or alongside our best-selling Hyaluron Serum for more visibly hydrated skin.
A face roller can also be the last step in your routine, alongside your day or night cream. After applying your moisturiser, use the roller to glide on the product. This light, soothing motion will help to lock in all the hydrating properties of your chosen moisturiser.
Do Face Rollers Really Work?
Whether you roll with serums, moisturisers or even alone as a lymphatic drainage massage, what's most important is daily, continuous use. Adding face rolling into your regular day and night skin routine is key to seeing powerful, long-lasting results.
Learn more about our Face Roller.