Susanne's Winter Skincare Routine & Tips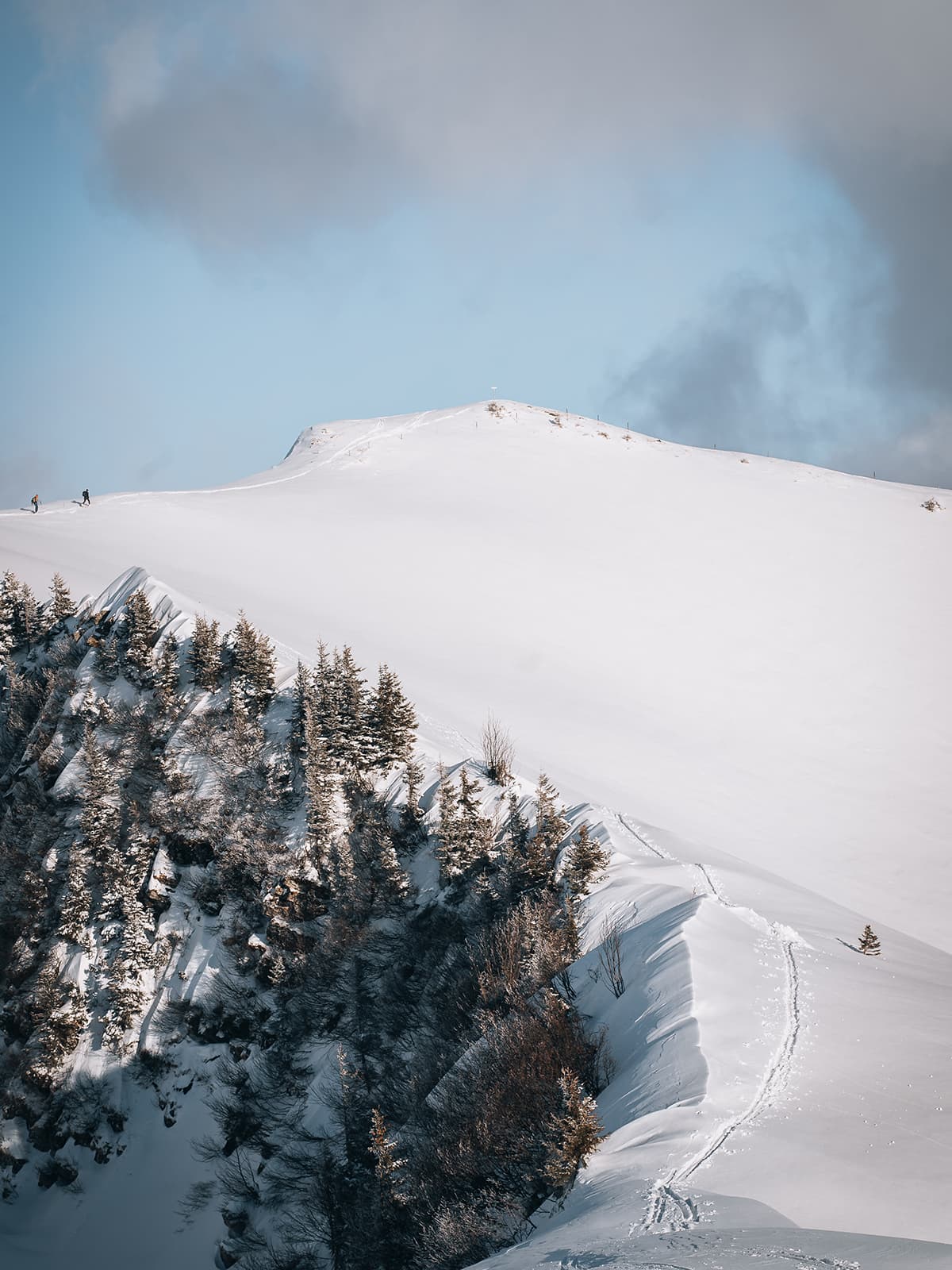 Care for your skin in the cold with Susanne's expert winter skincare regime.
From snowy terrains to bitterly cold winds, the harsh winter weather poses a challenge for our skin. As the temperatures decrease, our skin reduces its sebum production and stores less moisture – meaning the surface gets dry. Susanne's solution? Treating the skin with ultra-hydrating products.
Born and raised in the snow-capped Austrian Alps, our Founder Susanne knows a thing or two about how to effectively protect the skin in colder climates. Learn more about her go-to face and body care and find the solutions to all your winter skin problems.
Susanne's Winter Skincare Essentials
For the Face
Whatever the weather, a daily cleansing routine is essential for optimal skin health. For the colder months, Susanne loves to pair the Deep Cleansing Oil and Soothing Cleansing Milk for an intensive double cleanse. Ideal for dull-looking winter skin, this cleansing technique effectively lifts impurities to help boost your natural radiance.
Follow cleansing with moisturising formulas, like the Nourishing Rich Cream. Susanne's favourite winter face cream, this rich texture provides an intensive shield against the cold. Featuring skin-protecting properties of coneflower extract and beeswax, it nourishes, soothes, and softens the skin back to health – the ultimate moisturiser for dry skin.
Susanne's Top Tip: "Use the Nourishing Rich Cream for both day and night care. If needed, apply on dry patches for a more targeted treatment."
For the Body
Susanne believes bathing and winter body care go hand in hand. After all, what's better than a warm, soothing bath in the winter months? To prepare for your bath, Susanne first recommends using our Refining Scalp & Body Scrub. Designed with hydrating plant oils and natural exfoliants to relieve signs of dryness, apply in gentle, massaging motions from scalp to toe. Then, take a dip in the warm water and thoroughly wash off. While you relax in your tub, let our bath oils, such as our best-selling Bath for the Senses, soothe the inside and out. After bathing, cocoon the skin with silken body oil. This forms a hydrating water-oil emulsion when applied on damp skin. Susanne loves to pair an oil with our ultra-moisturising Body Butter. This combination locks in moisture, keeping the skin hydrated all season long.
Susanne's Top Tip: "A bath in the colder months is a great way to nourish the skin. Although, if you can brave it, a cold shower is also great for the body and mind."
For the Hands
Much like your face, your hands are exposed the most to the cold. So, understandably need the same level of care and attention. For everyday protection, Susanne recommends using our Hand Cream and Hand Soap. The mallow-infused Hand Cream keeps skin soft on the go, while the Hand Soap conditions and calms signs of dryness with bisabolol, a component of chamomile oil.
Susanne's Top Tip: "After applying the hand cream, put on cotton gloves to allow the product to absorb even further into the skin."
In need of extra hand TLC? Discover our blog post for a targeted hand care routine to banish dry and cracked skin.
Susanne's Winter Skincare Routine for Skiing
If you're off on the slopes this winter, it's more important than ever to take steps to shield your skin against the sub-zero temperatures – alongside windburn, high altitude and even sun exposure.
Featuring effective natural formulas to replenish moisture and protect the skin barrier, Susanne shares her go-to products to keep her skin glowing in the snow:
"From en-piste to apres-ski, one of my all-around ski skincare essentials is our Lip Balm. The perfect size for my travel bag, I love to use this nourishing balm to top up my lips throughout the day. A blend of plant-based oils effectively moisturises the chapped skin that can result from harsher weather.
Ideal for long days out in the snow, our Eye Rescue Serum moisturises the delicate eye area on the go with its hyaluronic acid-infused formula. With its cooling sensation, I also find this serum effective in relieving the windburn caused by skiing.
As the perfect unwind down to the day, apply our Evening Primrose Cream. My go-to face and body multitasker, I love using this in the evening following a cleanse – especially on sensitised areas. Featuring the inflammatory properties of balloon vine, this incredibly rich cream leaves a protective film and strengthens the skin barrier. This restores my skin to its best and prepares it for a fun day of skiing ahead."
Shop Winter Skincare