How to Treat Dry and Cracked Hands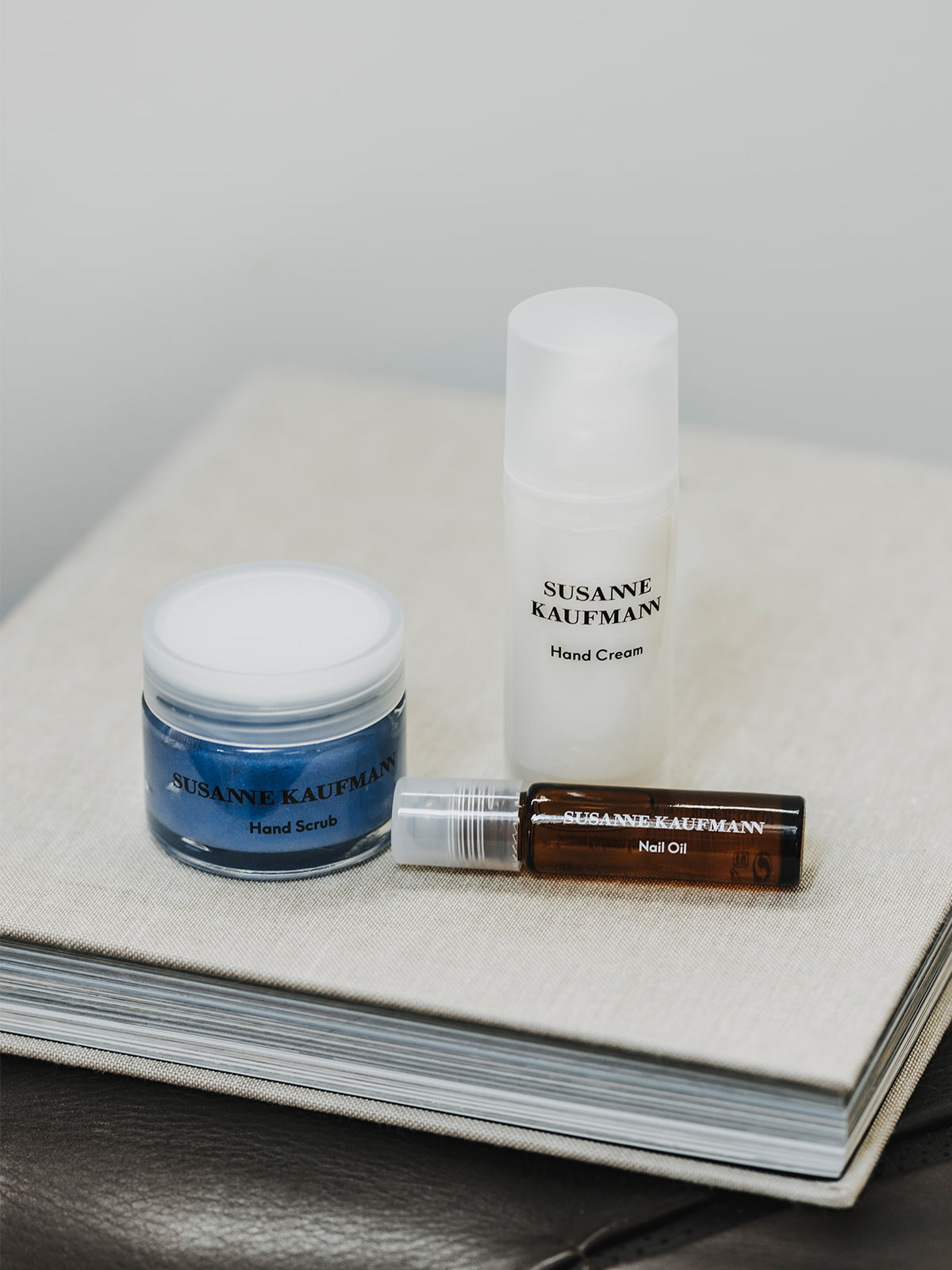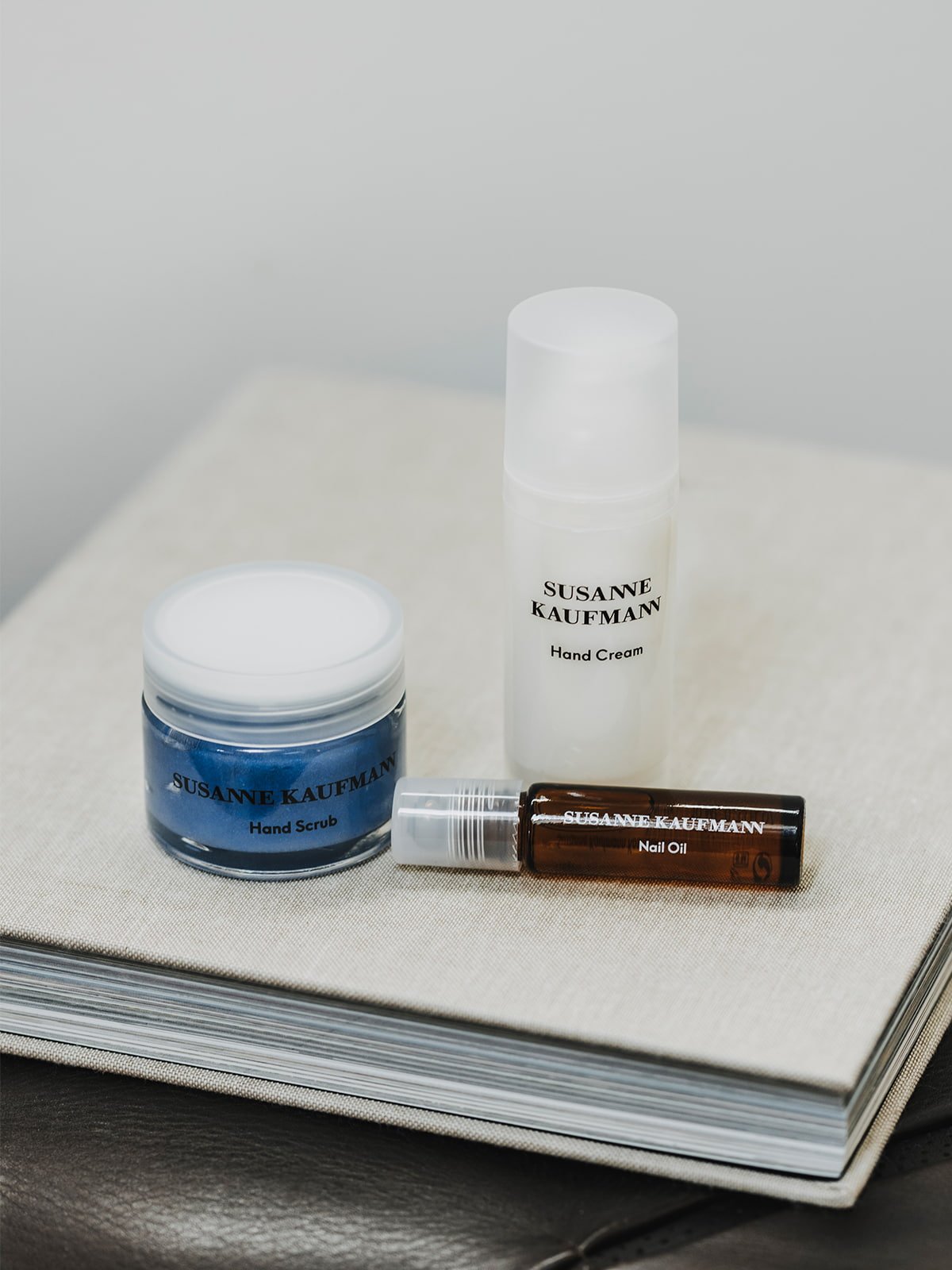 Banish dryness and restore healthier, happy-looking hands with targeted care.
Our hands are the most hard-working parts of our body, so they deserve a little extra love. Just as important as your face and body care, we believe a daily protective hand regime is key to healthy hands all year long.
Explore Our Hand Care Collection
Why Are My Hands Dry and Cracking?
From bitterly cold winds to record-breaking heat waves, your hands will become drier with exposure to extreme weather. However, dry hands should also be of concern all year round. Daily exposure to heat or chemicals, such as washing up and anti-bacterial gel, strips the hands of the natural oils needed for healthy, soft skin.
And as we age, the skin naturally loses moisture. So, the hands will gradually lose the hydration needed to combat dryness. To maintain optimal skin health, we recommend the same level of care and protection from fingertip to toe.
How to Prevent Dry, Damaged & Cracked Hands in the Winter?
One way to care for your hands in winter is with gloves. The close-fit design preserves moisture, while the choice of material, such as wool or leather, keeps hands nice and cosy. Increasing your omega intake can also aid dry hands. Often found in oily fish, omega is known to promote circulation – ideal for keeping your fingers warm in colder weather.
Washing your hands may be second nature, but many of us don't know how to correctly. We'd advise sticking to a maximum of 20 seconds, avoiding over-washing to prevent drying out the skin. Rub the fingers and palms together with our moisturising soap, then thoroughly rinse off. Next, dry your hands carefully using a paper towel, leaving no residue. To finish, apply our Hand Cream and reveal beautifully cleansed and softer skin.
How to Treat Dry Hands
A gentle hand soap is your first step in nourishing dry skin. Developed to cleanse and soften, our Hand Soap is a daily washing essential. Providing gentle care that's safe for all the family, this soap features an ultra-calming formula, including Bisabolol, a component of chamomile oil, to calm and strengthen the skin. Available also as a refill,we designed this innovative system to prolong our glass bottles' shelf life – with the bonus of keeping dryness at bay for longer.
Top tip:Washing hands with cool water, rather than hot, reduces further irritation for damaged hands.
For on-the-go protection, look to our Hand Cream. Fitting perfectly in your bag or on your desk, this travel-sized cream is designed to be re-applied throughout the day. Using moisturising extracts of alpine rose and broccoli seed to protect against environmental factors, the cream relieves dry or itchy hands in seconds.
To keep the hands soft and supple, use our Hand Scrub as a treatment a few times a week. Marrying the properties of sweet almond oil with a gentle exfoliation action, the scrub effectively removes dead skin cells that cause patches of dryness. For an instant hydration remedy, pair it with our Hand Cream for a double moisture boost.
Lastly, discover our Nail Oil. Cuticles are the most fragile skin on your hands, so specific care is essential. Featuring corn germ oil to stimulate skin cell growth, this conditioning oil is perfect for damaged cuticles. Apply a few drops to the cuticles and nail beds, gently massaging into the skin to reveal manicure-ready hands.
Overnight Treatment for Dry Hands
One of the best ways to help dry hands is while you sleep. Combine our Hand Cream or Scrub with cotton gloves to lock in moisture overnight. Trapping the product in will cause the hands to absorb all the benefits. After you sleep, remove the gloves and uncover super-smooth, nourished hands.
Keep Your Hands & Feet Healthy
You may have your hand care covered, but remember to treat your feet too. Discover our products designed to smooth, care for, and condition the feet, including our Foot Cream. Enriched with a blend of precious oils, this conditioning cream effectively protects the feet during the colder months.
Shop Hand & Foot Care