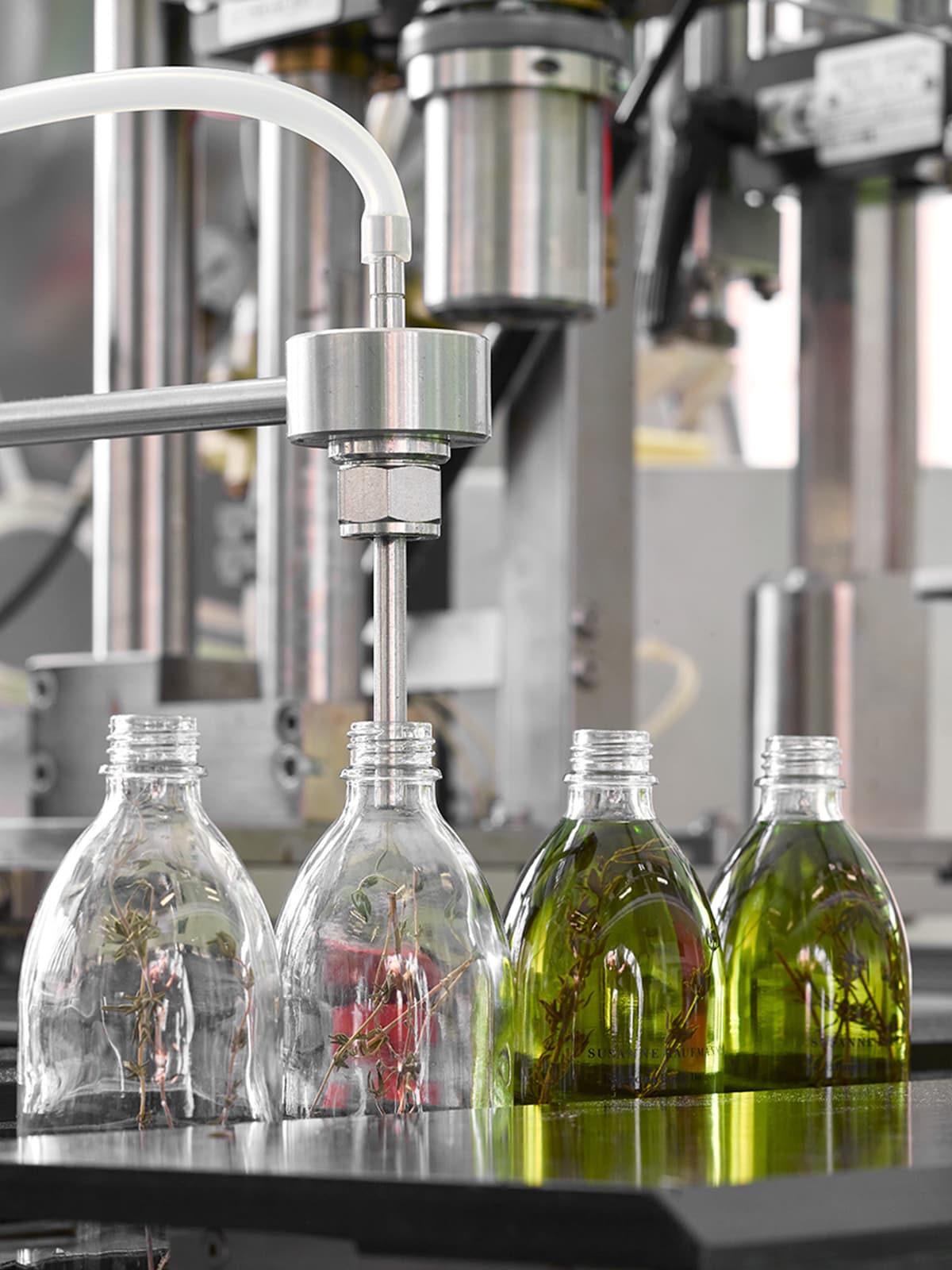 Discover the magic of solar powered energy and how we use this for the production of Susanne Kaufmann skincare.
Our organic cosmetic line now includes 90 products. Last year, the small manufactory of our producer Ingo Metzler in Egg, Austria was expanded quite extensively. In order to meet increasing demand as well as the increasingly complex EU requirements for cosmetics production, an additional 2,000 square meters of production area and a warehouse were built. Interested visitors can now follow the cosmetic production from a visitor gallery with all their senses and at the same time, get to know the sustainable architecture and energy concept.
Unusual concept. The heating system was already in operation during the shell construction of the new production hall. An unusual energy system made it possible. Heat is stored in specially designed floor plates with copper pipes. This was a novelty – and made the construction a pilot project for renewable energies in industrial buildings. The basic concept is already used in the construction of residential buildings: A solar system provides hot water, with this the storage tanks are filled, then by circulating pump, the warm water can be retrieved. One disadvantage of this technique is, however, the enormous space requirement.
Minimal. The 2,000 square meters of new construction are heated or cooled by solar energy. The solar cells required for this purpose were located on the neighboring meadow during construction - now they are integrated into the roof surface in a decorative way. The new energy costs are under ten percent of the cost of traditional industrial heating and cooling. "An argument alone that is simply convincing," says Ingo Metzler.
Our Sustainable Production