History of German Skincare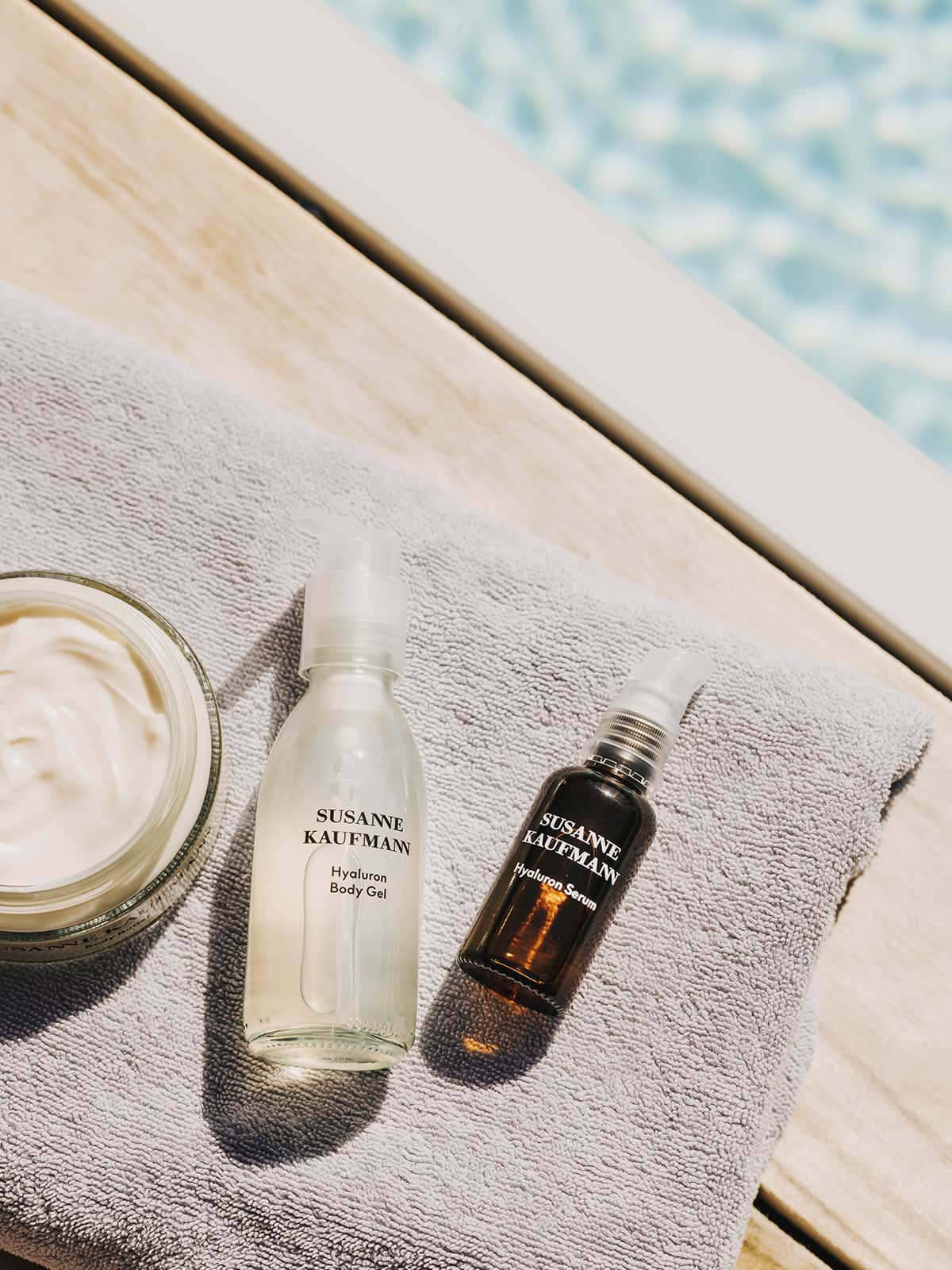 We take a look at why G-Beauty is changing the face of the beauty industry.
"Made in Germany" doesn't sound at all like it belongs to one of the stereotypical marketing campaigns used by beauty brands. In the past, these three words have always implied that top quality is guaranteed – usually with reference to cars or technical equipment. But now they are being added to packaging for skincare products within the beauty world. German, Austrian, and Swiss G-Beauty (German Beauty) products have recently started overtaking the K-Beauty trend thanks to their clean image, highly effective ingredients, and simple formulas. We asked our founder Susanne Kaufmann to shed some light on the success of G-Beauty.
Natural. Looking back to the 18th and 19th century, we can see that the dawn of industrialization appeared to mark the end of our obsession with all things natural. And yet our underlying tendency to view natural products in a positive light and to be critical of synthetic chemical products still hasn't changed to this day. And this is exactly where the concept of G-Beauty comes in. "Ingredients that have been known to have healing powers for centuries, like plant extracts, are still as highly trusted as they have always been," explains Susanne Kaufmann. With this in mind, she uses simple formulas involving natural ingredients and state-of-the-art production methods to create highly effective skincare products. This focus on sustainability and efficiency is applied when using Susanne Kaufmann products too, with fewer steps and products tailored to specific skin problems at the heart of beauty routines. Susanne is confident that the less-is-more approach is what gives cosmetics containing natural active ingredients their appeal.
Transparent. The growing demand for G-Beauty products is also down to the stringent safety and quality parameters that these cosmetic products have to meet. This results in high quality standards that are attracting attention all around the world. Susanne Kaufmann believes this to finally signal the end of harmful ingredients, adding: "We are upfront and honest when it comes to our products and their uses. Our ingredients are natural and their effects have been scientifically proven."
Holistic. Skincare products can help you achieve sustainable beauty but only up to a point when used in isolation. This is why Susanne applies a holistic approach. After all, being healthy will make you feel better in yourself and this will be reflected in your appearance. It is often said that the skin is a reflection of your soul and we know that it is our largest organ. Our personal lifestyle, diet, and exercise all have a major impact here. "It is nice to see this often-neglected way of thinking taking hold more and more," says Susanne Kaufmann with a smile. Because G-Beauty is more than the sum of individual parts.