How to Look After Your Skin Before and After Exercise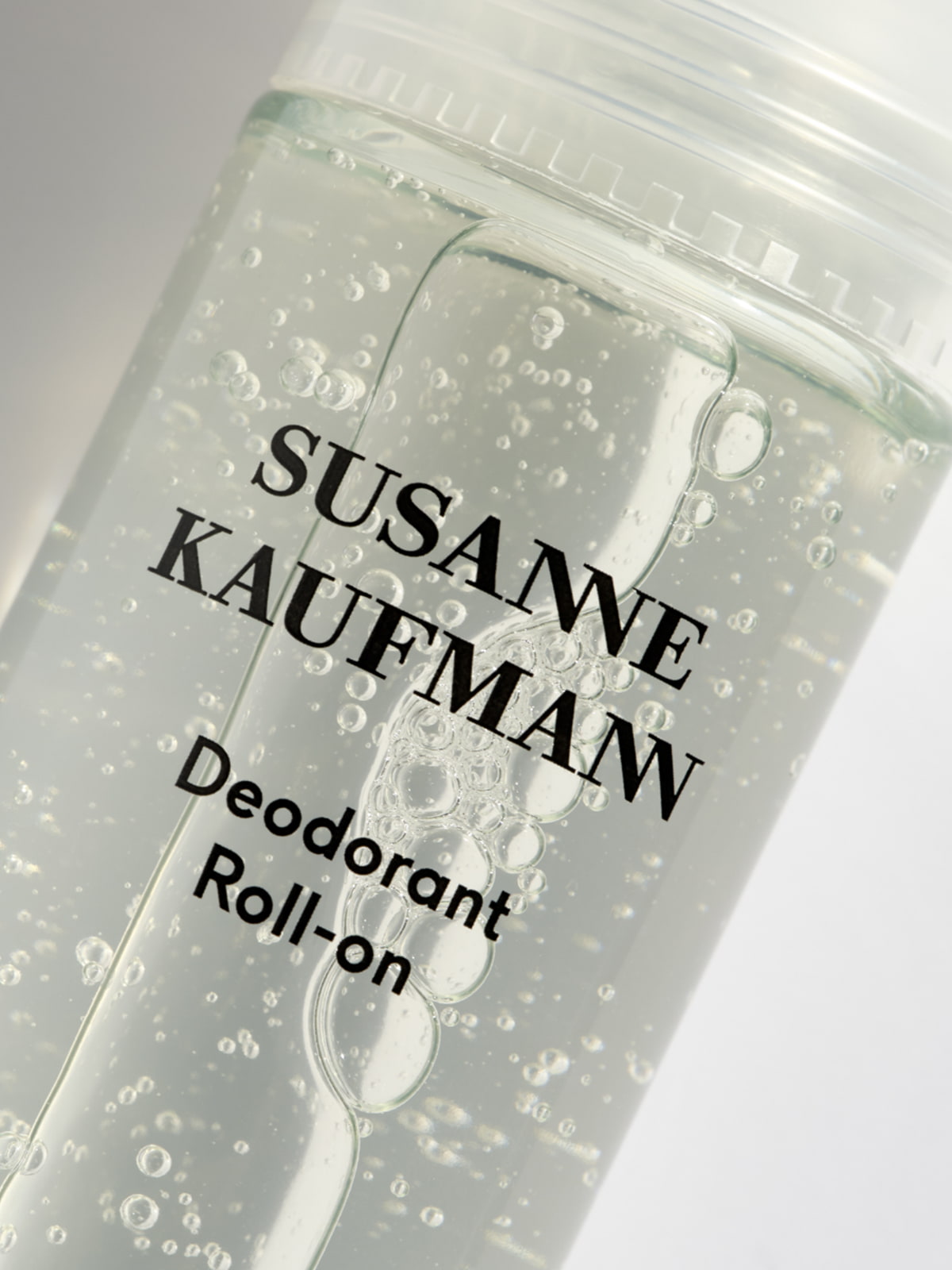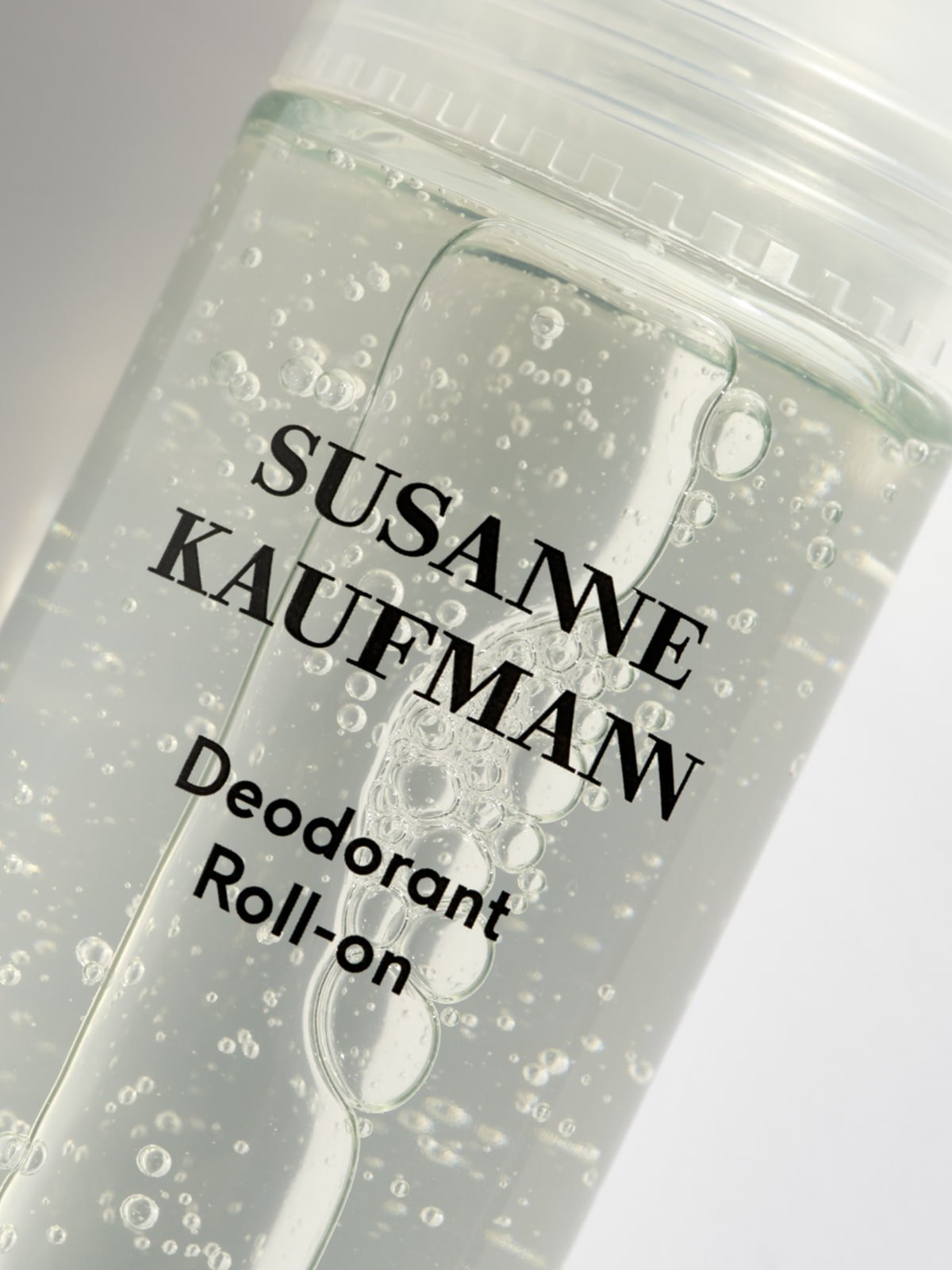 Magnify the benefits of exercise on the skin with pre and post-workout skincare.
From reducing ageing and stress to increased well-being, exercise is vital for a healthy mind and body. But just as important as the workout itself, your choice of face and body care helps maintain all the advantages of exercise.
Guided by Susanne's expert tips, discover more about why sports and skincare go hand-in-hand with her favourite pre and post-workout rituals.
For Pre-Workout
When we sweat, the pores open to regulate the body temperature. This means any dirt left at the skin's surface can seep in and cause havoc with acne or irritation. To prevent this, it is important to make the right skincare choices before exercising.  
For the Face
For an intense, effective cleanse, discover Susanne's double-cleansing ritual. First, apply our Deep Cleansing Oil to the face, neck and décolletage. Then, with wet hands, use the Purifying Cleansing Gel on top and lather. Massage into the skin and rinse off for refreshed, impurity-free skin. 
Follow with a lightweight moisturiser, like Hydrating Face Gel. This velvety gel, oil-free texture helps to prevent breakouts from sweat while offering long-lasting hydration for a plumper, fresh complexion.
For the Warmer Months
Susanne recommends using lighter products on the skin, and with its innovative lightweight formula, Multi-Protection Mist is one of her favourites. Unlock its moisture-preserving benefits and protection from stressors by simply misting the spray over your face. 
For the Colder Months
Designed with targeted hydration in mind, Lip Balm and Nourishing Eye Cream gently care for the most fragile areas, making it ideal for chilly outdoor activities. However, for even harsher weather conditions, such as snow, Susanne advises: "If walking or skiing, apply the Nourishing Rich Cream to avoid dryness – and remember to drink water throughout."
For the Body
When it comes to the body, a serum is essential, regardless of the weather. Featured in Susanne's pre-workout ritual, she suggests: "Before your workout, apply the Toning Body Serum underneath a pair of support leggings to keep your circulation flowing during your workout." For maximum benefits, follow with Toning Body Cream. Featuring blend of caffeine and rockrose extracts, its rich texture will lock in the serum and leave skin feeling firmer and energised for longer.
For Post-workout 
"I love using cooling and refreshing products to replenish the lost moisture after exercise while keeping skin hydrated and supple." – Susanne
Take inspiration from Susanne and opt for extra-refreshing skincare after working out.
For the Face
Purifying Cleansing Gel gently revitalises the skin while lifting impurities – essential in avoiding breakouts after exercise. To maximise the sensation and benefits, use cold water to cool down your skin, then apply the cleanser. If exercising at night, pair it with Invigorating Night Cream. Designed using powerful botanicals, this rich cream gives you a deep dose of moisture while you sleep.
As the skin's higher blood supply improves the absorption of products, this is the ideal time to use your favourite potent, ingredient-packed serums. Hyaluron Serum is an instant hydration saviour with its intelligent blend of hyaluronic acid. Combine with our mallow-infused Nourishing Eye Cream to replenish the moisture barrier after an intense workout.
For the Body 
Cleansing is the first step to exercise after-care. Hair and Body Wash and Invigorating Hair & Body Wash effectively lift impurities without drying, leaving skin nourished with a soft, supple feel. Follow with the sage-powered Deodorant Roll-on for added anti-bacterial benefits. Remember to care for your feet too, as they experience the most strain during exercise. Infused with moisturising oils, using Foot Cream thoroughly conditions the skin and soothes soreness.
If you have time for a post-workout bath, add pH-balancing Alkali Salts. This is great to treat tired muscles, as explained by Susanne: "When you exercise your skin pH level increases, so the salts help to restore the skin's pH, helping to repair muscles faster and relieve DOMS (Delayed Onset Muscle Soreness)."
Mountain Pine Bath also relaxes the muscles by using a blend of essential oils to promote blood circulation. Pour into running water and let the aroma wash over you for a head-to-toe experience. After bathing, layer Pomegranate Body Oil under Mineral Body Lotion. This powerful duo activates the lymphatic flow and increases moisture levels – highly effective for more intensive sports.
Feel the toning benefits of your workout with an oil-based Toning Body Serum and Body Butter. As Susanne recommends: "Combine this effective duo to deliver an intensive triple effect: stimulating metabolism of the skin, supporting the production of collagen, and tightening connective tissue."
Lastly, replacing lost moisture is key, and you can do this simply by drinking water. Susanne encourages the following: "Drinking water at room temperature helps to aid the digestive system. Adding cucumber also encourages the body to retain moisture, hydrating from the inside."
Alongside hydration, you can keep the body in optimal condition after exercise by embracing a holistic approach – this means looking at the whole picture. A healthy diet, regular exercise and sleep have positive effects on your overall well-being, so you can look and feel your best self, inside and out.
Shop Post-workout Skincare