How Can I Get to Zero Waste in My Bathroom?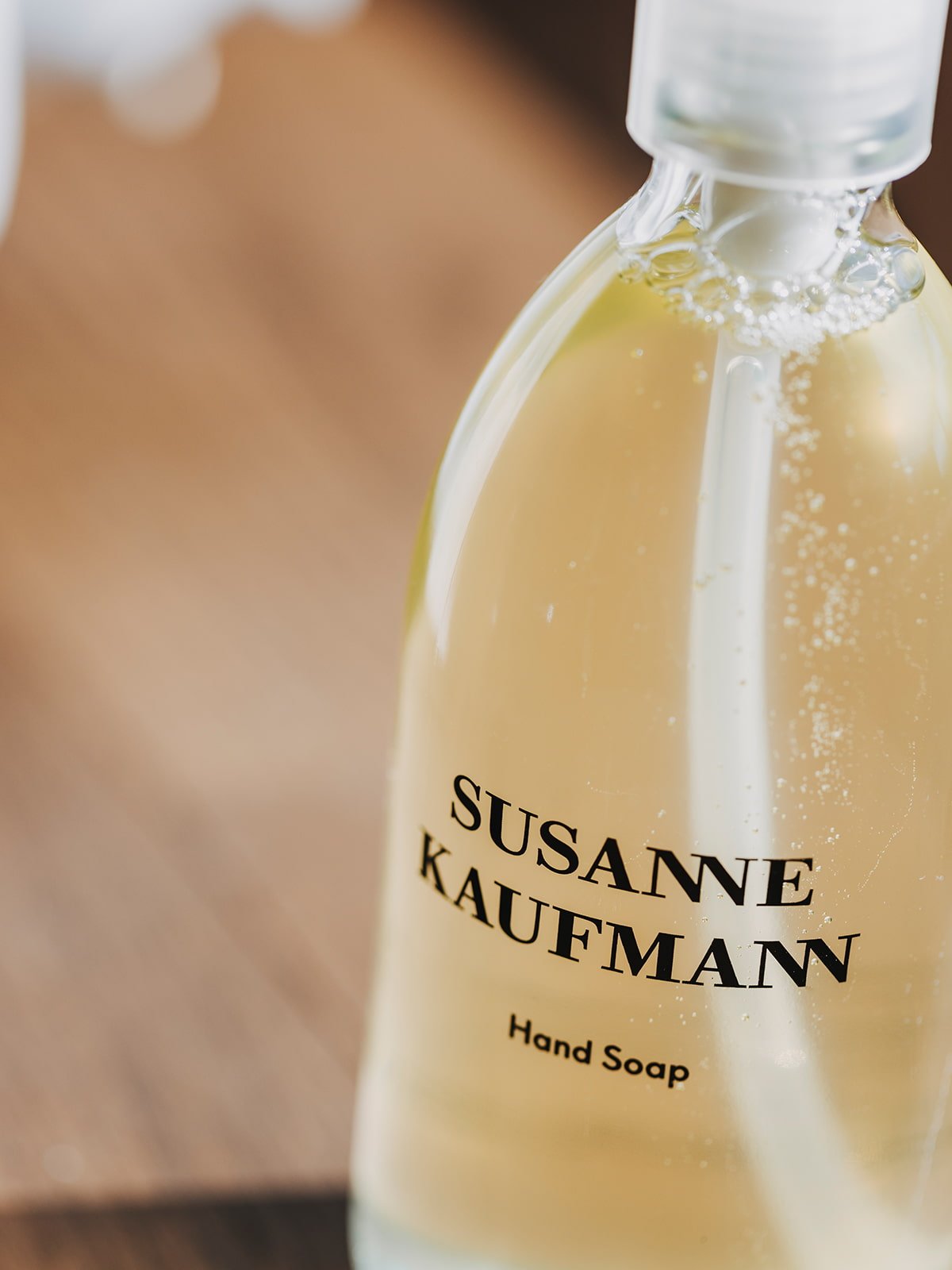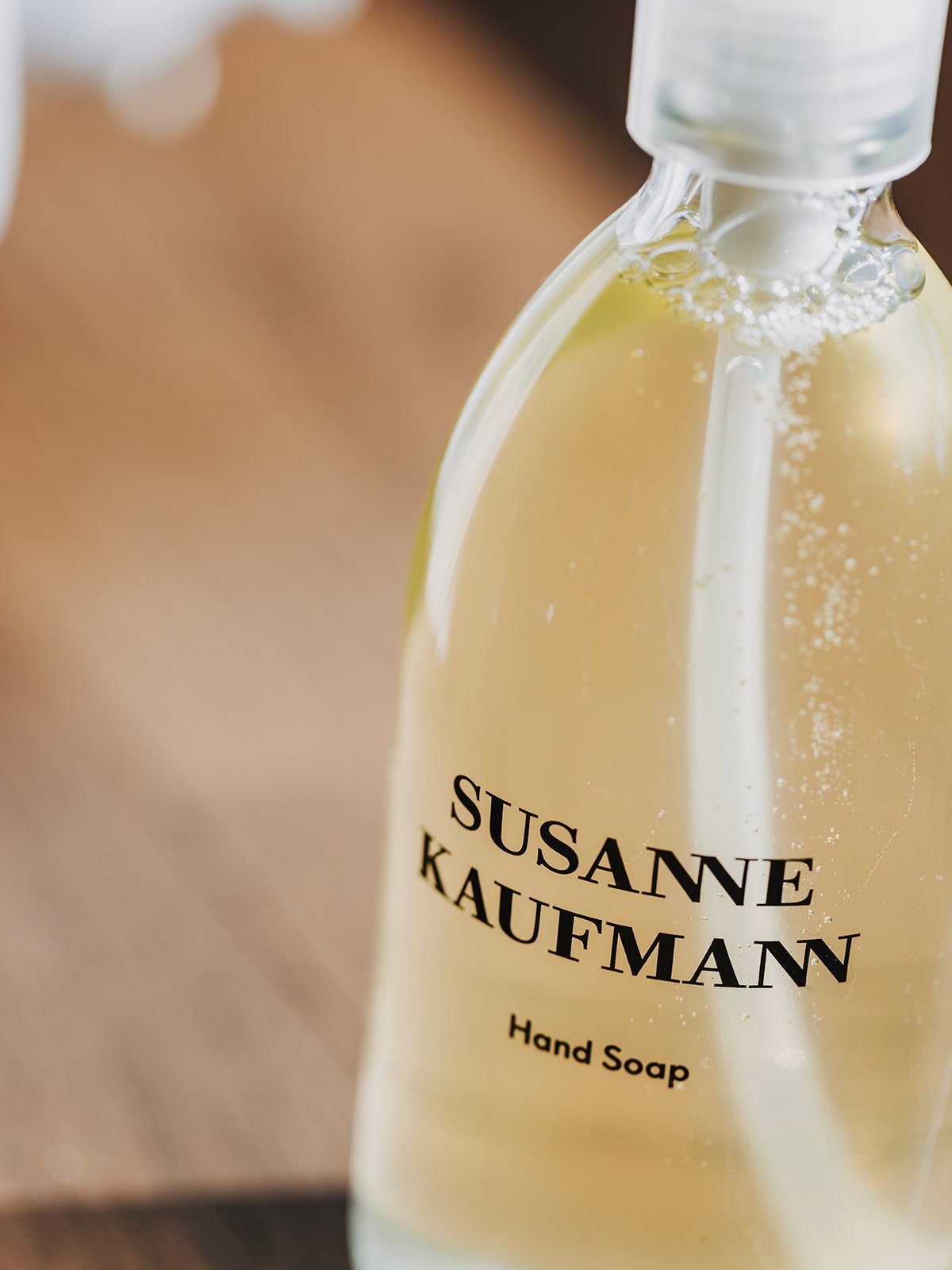 A little inspiration from us at Susanne Kaufmann.
At Susanne Kaufmann, we never compromise our world to bring our products to you. This belief is reflected in the quality of our products and the way we process our plant-based ingredients. It means everything to us, that our impact on the environment be as small as possible and we see it our obligation to use the best sustainable production technologies and processes in our strive for Zero waste and a lighter footprint on our earth. We champion sustainability: in production, we rely on renewable energies, resource-saving processes and use easily recyclable glass for the majority of our packaging. These glass jars and bottles contain highly effective, active ingredients derived from nature. Choosing to invest in natural high-quality ingredients, we consider and create positive beauty choices for all from natural 'sugar based' cleansing to the world's oldest natural beauty product... honey. We are transparent in all that we are and all that we do. 'Naturally uncompromising. Consistently effective.' This is our promise.
Principles
Back in 2003 when Susanne Kaufmann launched, the reduction of packaging material and the biological usability of the entire product was imperative to Founder Susanne Kaufmann. This was the reason behind our iconic glass bottles and jars. What's more, all our secondary packaging is made from FSC certified paper. The very few plastic containers you can find in our product range were chosen with great care to protect sensitive ingredients. Sustainability has always been at the forefront of our minds.
Refills
We are happy to announce that since February 2021, we now offer three of our bestsellers - the Cleansing Gel, the Shower/Shampoo and our Hand Soap (all 250ml) in environmentally friendly refill packs. "The refill project has been a matter truly dear to my heart. The refill solution allows our customers to reuse their existing bottles, reduce their carbon footprint and support us in our actions to protect our planet," Founder Susanne Kaufmann explains.
Shop Refillable Glass Bottles
Shop Refills
Reduce, reuse, recycle
Beside the conscious choice for clean beauty products, just a small adaptation of your daily beauty regimen can already help to reduce the amount of waste and your water usage significantly:
Turn off the tap: Avoid letting the water run while brushing your teeth or applying your cleanser.
Second Chance: Reach for a soft cotton flannel or eco-friendly cotton pad that can be washed and reused to assist your cleansing routine.
Seek products with renewable and biodegradable ingredients: We use sugar surfactants made from renewable raw materials for cleansing. You can find these in our Cleansing Gel, Shower/Shampoo and Hand Soap.
The last drop: aim to use your products down to the very last drop before refilling.
With the conscious decision to use less and champion the use of sustainable products, we will manage to significantly improve and reduce our ecological footprints. Join us in our efforts!