How Can I Get to Zero Waste in My Bathroom?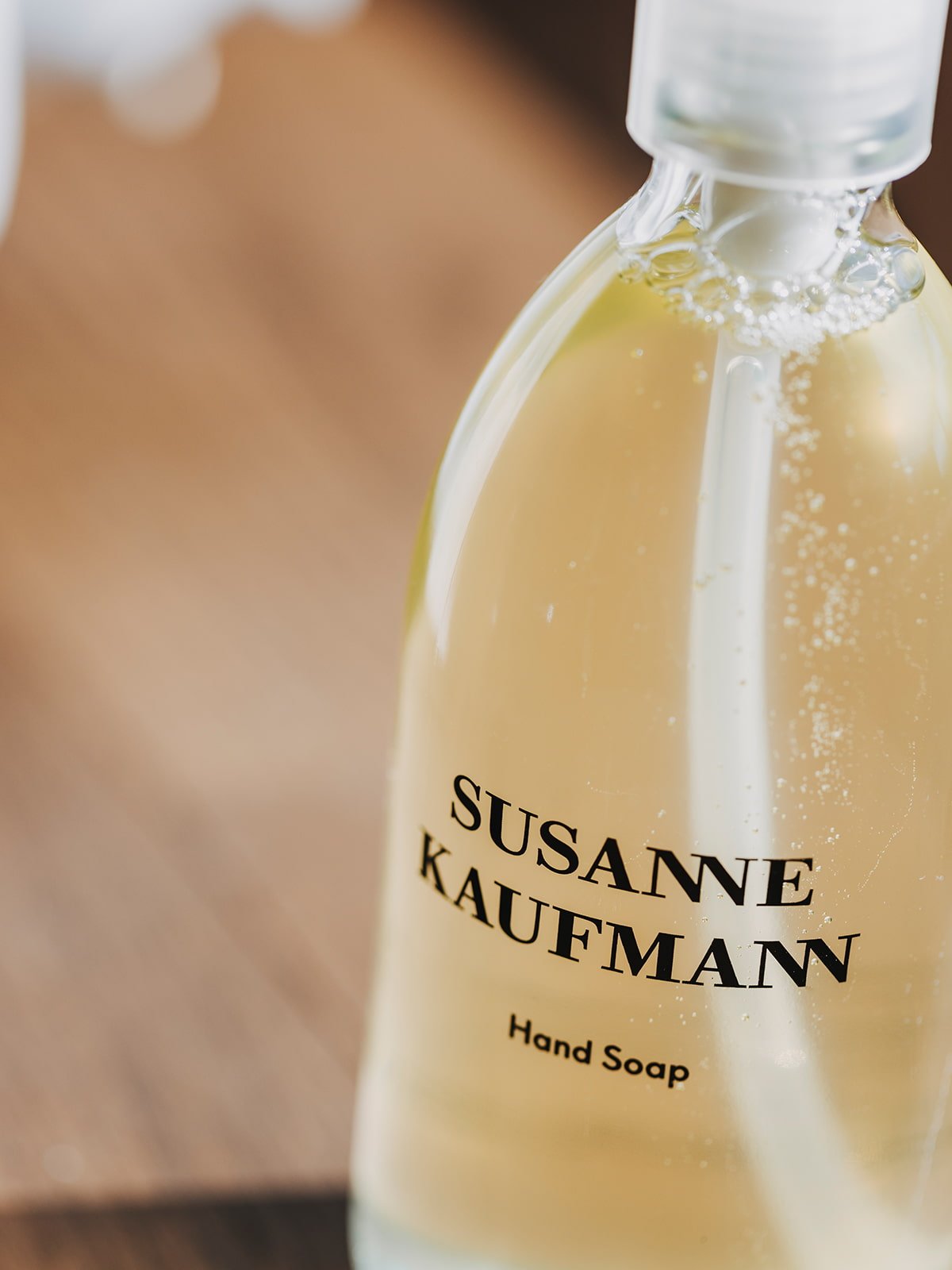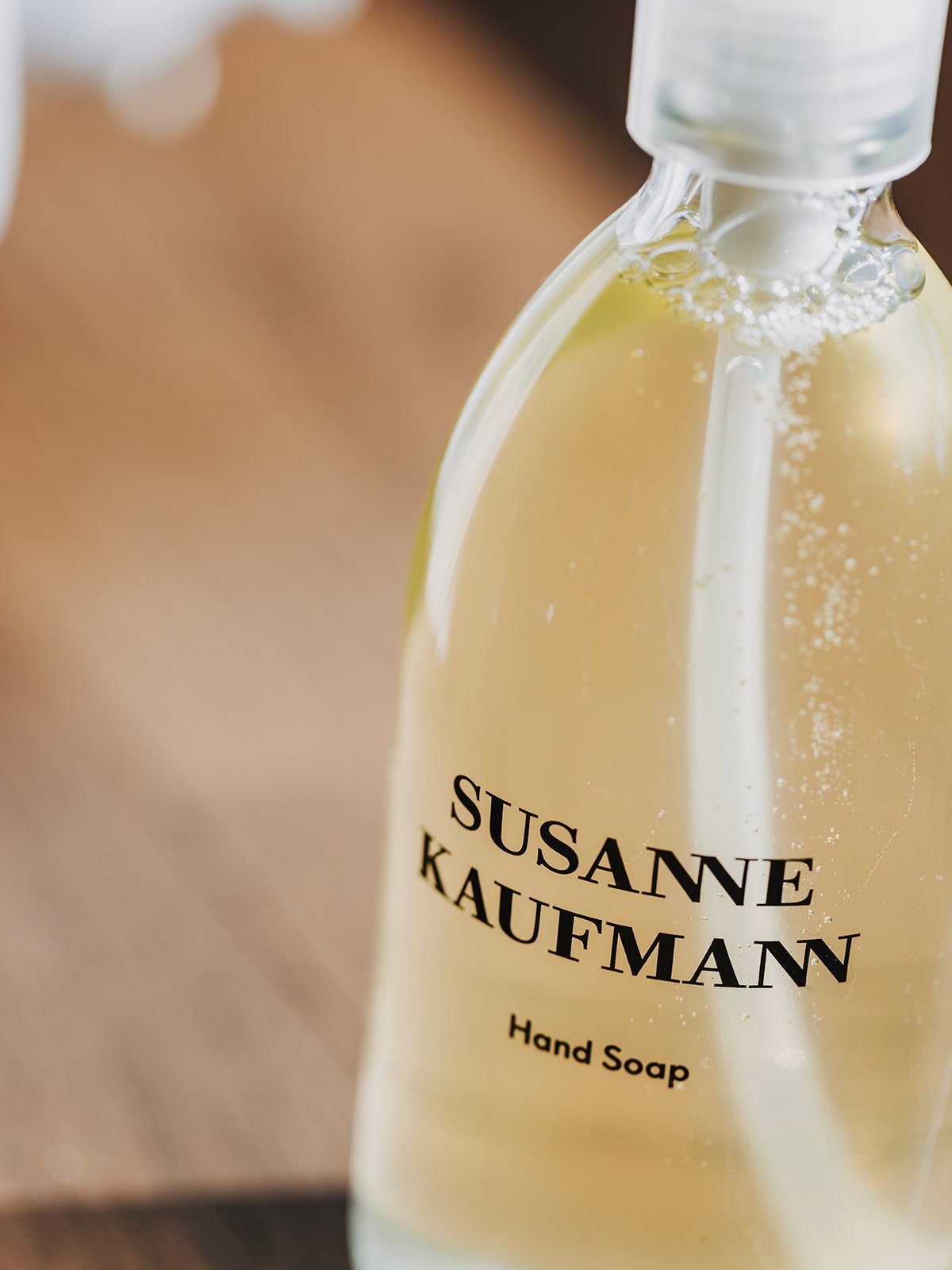 Live more consciously and find the solutions to reduce bathroom waste.
As a hub for personal care, your bathroom waste can accumulate at a fast and alarming rate. However, with small and easy changes, you can slowly reduce your waste to help leave a lighter footprint on the planet.
At Susanne Kaufmann, we champion sustainability in our production, relying on renewable energies, resource-saving processes and recyclable glass for most of our products.

From innovative refills to more conscious use, discover our top tips for a zero-waste bathroom.
1. Recycle
Recyclable products are fundamental to reducing your waste – bathroom or otherwise. Since we launched in 2003, reducing packaging materials and the biological usability of every product has been imperative to our sustainability commitment. And this was the reason behind our iconic recyclable glass bottles and jars – alongside all our secondary packaging, made from FSC-certified paper.
2. Refill
Our innovative refill system will extend the shelf life of your favourite skincare. Reducing environmental impact by 50%, our refillable glass bottles cut carbon emissions by using post-consumer materials. The ever-expanding refill collection features our best-selling cleansers, including the Purifying Cleansing Gel, Hair & Body Wash and Hand Soap, alongside your much-loved Invigorating Hair & Body Wash, Soothing Cleansing Milk and Soothing Toner.
"The refill project has been a matter truly dear to my heart. The refill solution allows our customers to reuse their existing bottles, reduce their carbon footprint and support us in our actions to protect our planet," - Founder, Susanne Kaufmann 
Discover more about our sustainable refills here.
Shop Refillable Glass Bottle
3. Reduce
Swapping your regular products to more conscious choices can be a slow and, at first, costly process. However, there are plenty of ways to encourage a zero-waste regime without purchase. Try our simple steps below to reduce the amount of waste and your water usage in seconds:
Turn off the tap: Avoid letting the water run while brushing your teeth or applying your cleanser.

Second chance: Reach for a soft cotton flannel or eco-friendly reusable cotton pad to assist your cleansing routine.

The last drop: Aim to use your products right down to the end before refilling.
"As a responsible brand, I think it's important to keep the impact on nature and the environment as small as possible." - Founder, Susanne
Join us on our zero-waste journey and our ongoing commitment to sustainability by incorporating our recyclable refills into your skincare regime.  
Shop Refills