Discover Founder Susanne Kaufmann's Top Beauty Hacks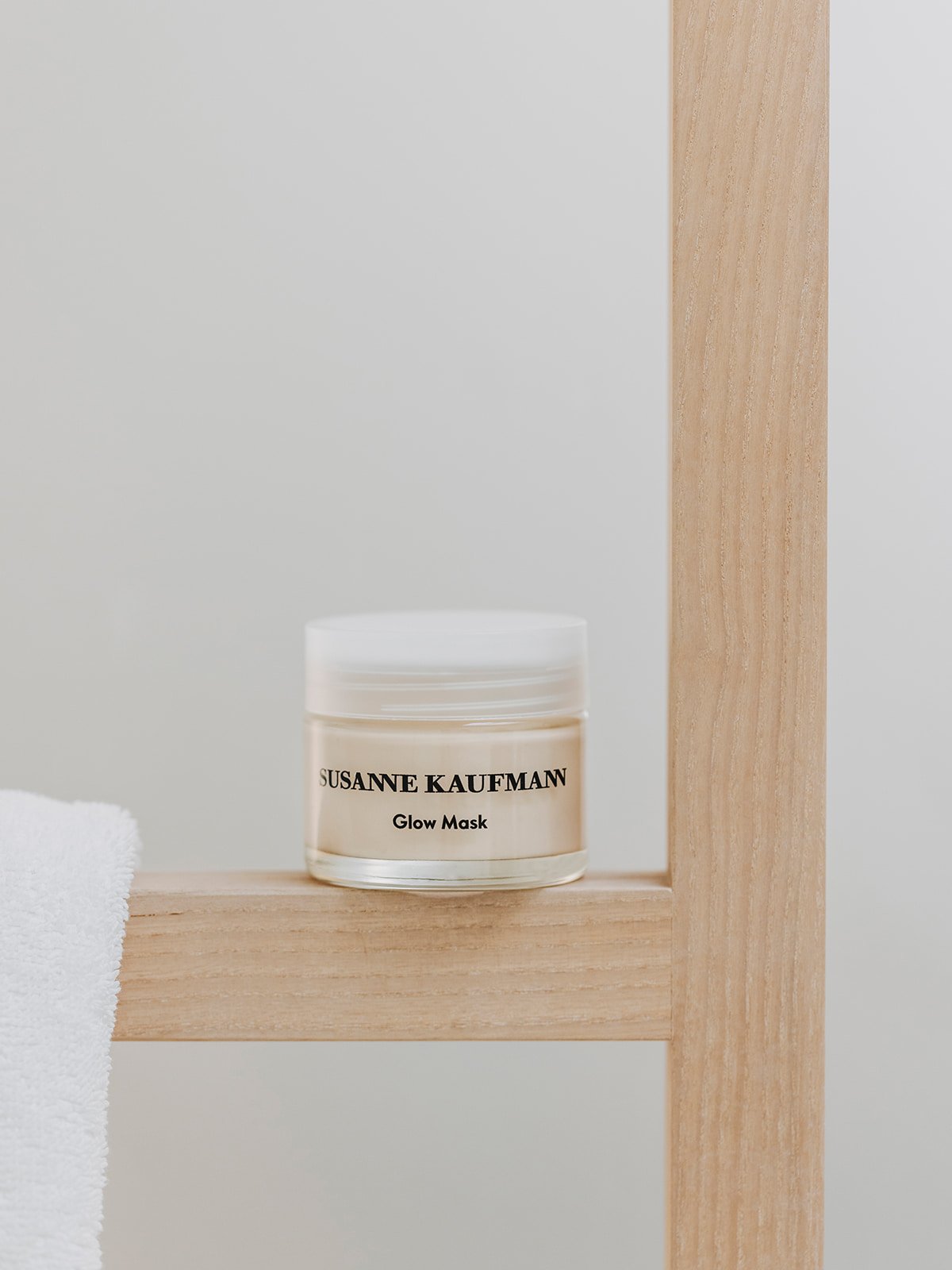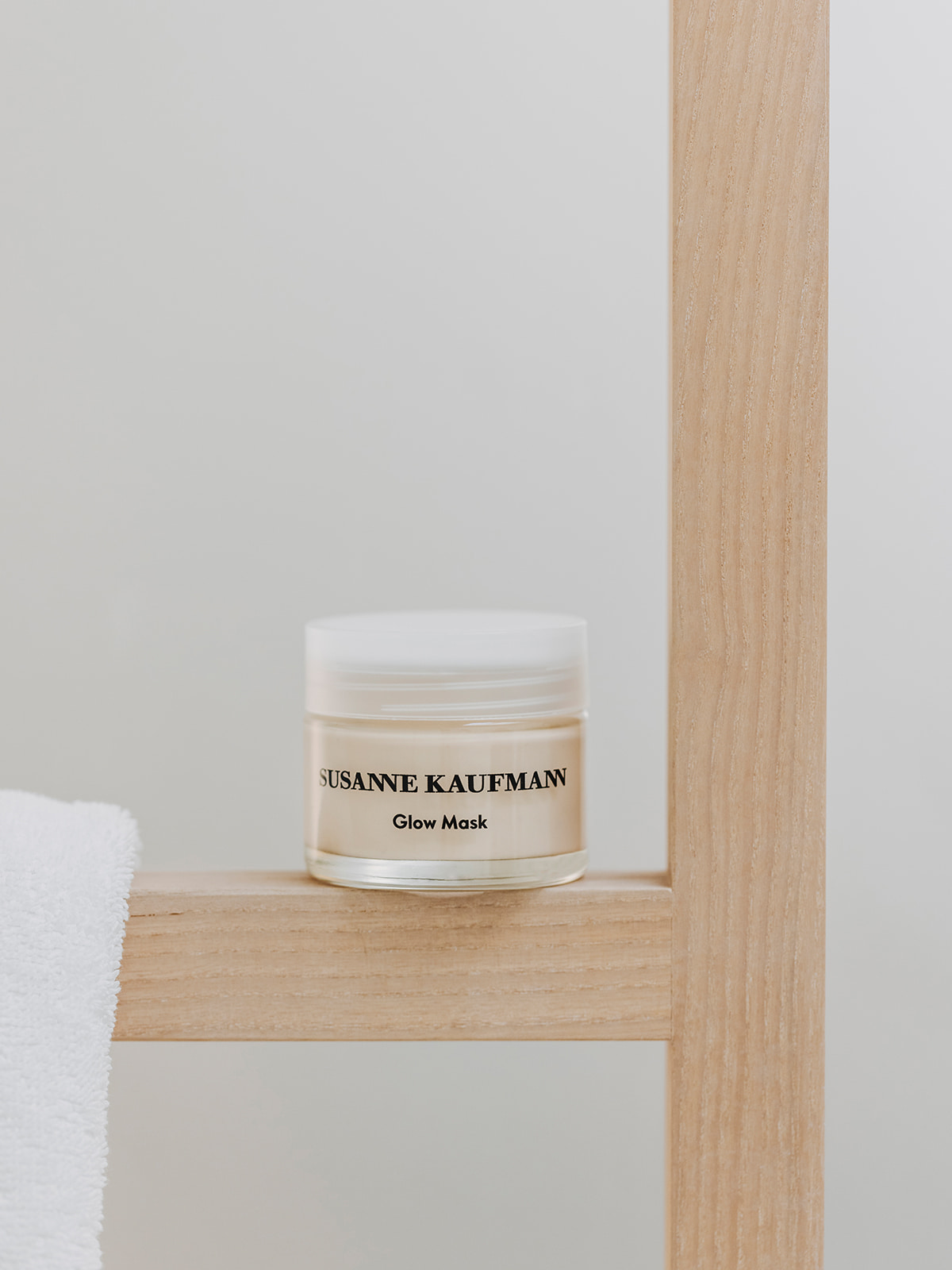 Susanne Kaufmann Shares Her Top Beauty Tips for healthy, glowing skin all year round!
When it comes to warmer, longer summer days, the secret to healthy, glowing skin is to mix and match! Each of our products in the Susanne Kaufmann range have been made to ensure that the ingredients complement each other, giving you optimal results when used together. In this post, Founder Susanne Kaufmann shares her own beauty hacks and explains how you can use a combination of products creatively to give your skin the boost it needs.
Luscious Lips: Once you have applied your eye serum or cream, apply any leftover product that's on your fingertips to your lips.
The skin around our eyes is extremely thin – and the same is true of our lips. That is why eye products specifically formulated with ingredients that are best suited for sensitive skin can double up as effective lip products. I use the Rejuvenating Eye Cream and apply a small amount onto my lips as part of my evening skincare routine.
Multi-Masking: Double up on your masks! Purifying Clay Mask for the T-zone and Moisturising Mask for the cheeks and neck.
The T-zone on our face (our forehead, bridge of the nose, and chin) has more sebaceous glands. Therefore, the skin in that area is often oilier than our cheeks, which tend to feel dry and dehydrated. When I'm in need of an intense skin treatment, I use the Purifying Clay Mask on my T-zone to soothe my skin and relieve any inflammation. The Moisturising Mask helps me to keep the dry patches on my cheeks to a minimum. If it's a special occasion or simply a self-care session in the comfort of my home, I treat my skin to the Glow Mask, which gives my face a healthy glow in just 15 minutes and leaves my skin feeling refreshed and revitalised.
Double Layering: The Eye Rescue Serum & Rejuvenating Eye Cream for eye perfection.
The Eye Rescue Serum reduces dark circles under the eyes, crow's feet, and fine lines. If kept in the fridge before application, it can also help banish minor swelling in no time. Every morning, I use the Eye Rescue Serum to give my skin an extra treat before I apply the Rejuvenating Eye Cream. This instantly makes my eyes look awake and refreshed! Plus, the skin around my eyes feels firmer and fine lines are visibly reduced.
Lifting Boost: Maximize results of the Power Mask by adding the Pomegranate Body Oil.
For an extra boost of antioxidants and to stimulate the skin's natural repair function, I mix a drop of the Pomegranate Body Oil to the Power Mask, and then apply to my face and neck. This combination smooths out wrinkles, tightens, and tones the skin, and is an effective moisturiser thanks to the nourishing argan oil found in the Power Mask.
Rescue Remedy for Dry Hands: Hand Scrub, Nutrient Serum, and Hand Serum.
Constantly washing our hands and use of disinfectants can cause the skin on our hands to dry out quickly, especially during the cold winter months. I use the Hand Scrub once or twice a week to help my skin better absorb the other products. Afterwards, I apply two or three drops of the Nutrient Serum and massage it gently into my hands. If my hands feel particularly dry I treat them to the Hand Serum overnight. I simply apply a generous helping and use it as a hand mask. For a more intense treatment, put on some thin cotton gloves after application to ensure the Hand Serum stays on your skin and absorbs effectively.
Never Travel Alone: Always pack a selection of skincare for long journeys
Whether you are preparing to fly, or enjoying a staycation with family and friends, it's great to have your must-have summer skincare needs in a handy travel-size. The new Susanne Kaufmann Holiday Kit includes some of my favorite summer skincare products, designed to moisturise and rejuvenate the skin after time spent in the sun, as well as an anti-bacterial hand spray that won't dry out your hands!