Day 4 of 10 Days of Beauty & Health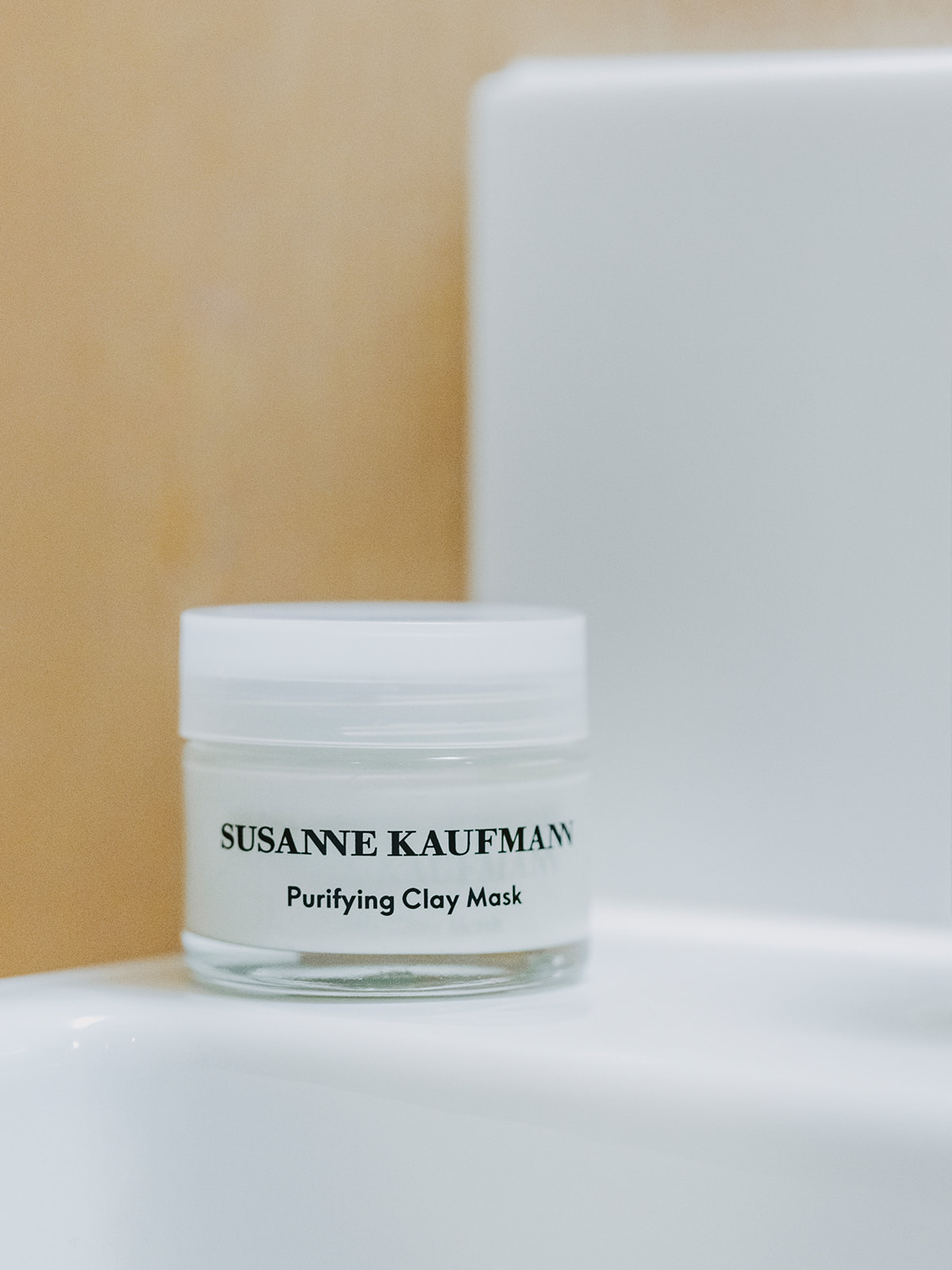 You're 4 days in. Read on to discover more of our tips for healthy, glowing skin.
Our '10 Days of Beauty & Health' offers practical tips and aims to give you the tools you need to improve your health and quality of life in small steps. A Traditional Chinese Medicine (TCM) detox is the ideal way rid the body of toxins and hit the reset button on your health and wellbeing. Inner cleansing relieves the body, the metabolism is stimulated, the immune system is strengthened and the complexion is clarified.
Susanne Kaufmann and her team of doctors have developed a 10-day detox program following the guiding principles of both TCM and western practices for you to try at home.
The TCM Detox Cuisine has been conceived as a life-long approach to nutrition and includes everything needed for a healthy diet according to current scientific knowledge.
Day 4
TCM Detox Cuisine
Breakfast: Papaya Smoothie
Purée the pulp of 1 papaya, 1 banana, the juice of 1 orange with 1 tsp of linseed oil, dilute with water.
Snack:
Steam a handful of radishes in a pan, ½ cucumber (grated), sprinkle with parsley. (Radishes are low in calories, fight water retention and support the detoxifying processes of the liver.)
Lunch: Millet Curry with Romanesco
100gm of millet, 1 small onion, 1 tsp of sunflower oil, ¼ tsp of turmeric, ¼ tsp of curry powder, 300ml of vegetable broth, ½ small Romanesco or cauliflower, 1 tbsp of roast sesame seeds, juice of half a lemon, herb salt and pepper to season. Cook the chopped onion in the sunflower oil. Rinse the millet under hot water. Add the turmeric, curry powder and millet and cook briefly. Add 200ml of vegetable broth, bring to the boil and allow to cook over a medium heat for about 15 minutes.
Divide the Romanesco or cauliflower into rosettes and cook in the remaining broth for 10 minutes.
Heat the sesame oil, stir in the lemon juice vigorously and season with salt and pepper. Place the millet and Romanesco/cauliflower on a plate and drizzle with the lemon juice.
Snack: ½ Mango
(Rich in beta-carotene, vitamins C, E and B1 and folic acid).
Dinner: Coconut Soup
Steam 1 onion, 10g of ginger (both finely chopped), 200g of carrots (in fine slices) and 1 small red chilli (finely cut) in 1 tsp of oil. Add 1 tsp of curry paste and pour on 200 ml of coconut milk (low-fat) and 150 ml of vegetable broth. Leave to simmer for about 10 minutes, the add 100g of sugar snap peas (halved) and cook for a further 3 minutes. Season with salt and pepper.
Yoga Exercise
Exercise: Foam roller // Releasing of fascia tissue with a foam roller (Blackroll, Triggerpoint Roller)
The main task of the foam roller is to loosen knots and adhesions in the connective tissue through massage. Knots and adhesions are caused for reasons such as a by lack of exercise, maladjustment in everyday life or even stress. How To: Sit or lie down on the roller to specifically massaging the fascia of calves, thighs, back, etc. By pressing your own body weight into the roll and the continuous and slow rolling back and forth, the connective / fascia tissue is massaged and knots and adhesions are loosened and rolled out so bonds.
Tip:
In order to additionally strengthen the fascia, particularly slow and flowing movements from Yoga, Pilates or Qi Gong are suitable.
At-Home Treatment: Clarifying Facial with Exfoliation and Mask
As a result of the detoxification process breakouts and blemishes can occur. To clarify the skin, we recommend the following treatment. Gently remove the topmost layer of dead skin cells with the Susanne Kaufmann Enzyme Exfoliator. Then apply the Purifying Clay Mask for deep cleansing and clarification of the skin. After 15 minutes, wash off and apply a day cream or regenerating cream.
Feel-Good Tip: Giving up coffee
Giving up coffee causes headaches for many people. Tips for combating this side effect are:
Peppermint oil: A couple of drops of peppermint oil on the temples can help.
Apple cider vinegar: mix and drink 1 cup of water and 1 tsp of cider vinegar.
Olive oil: ingest 1 teaspoon of olive oil
Massage: with light pressure massage the scalp, forehead, eyebrows, temples and finally the neck.