Nourishing Face Collection
face, set
Nourishing Face Collection
Soothe and hydrate the complexion with this three-piece collection, designed for daily use on dry and sensitive skin types. Featuring Nourishing Day, Night and Eye Cream.
Smooths fine lines and wrinkles
Product Description
Build an routine with the Nourishing Face Collection, curated to treat skin prone to dryness and sensitivity.
First, target the delicate skin under the eyes using Nourishing Eye Cream. The gentle formula features moisturising baobab pulp extract to help smooth and firm, alongside collagen-boosting rosehip seed oil.
Follow this morning and night with an effective facial moisturiser. Proven to increase hydration by 39%*, Nourishing Day Cream features hyaluronic acid to retain moisture and keep the complexion soft. The richer Nourishing Night Cream uses ingredients, such as yarrow, a natural form of retinol, that perform better overnight and leave skin plumper and smoother upon waking.
*Based on an independent study of 20 participants.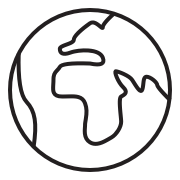 Made in Austria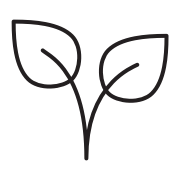 No Paraffin or Parabens
Cruelty Free
No Sulfates or Silicones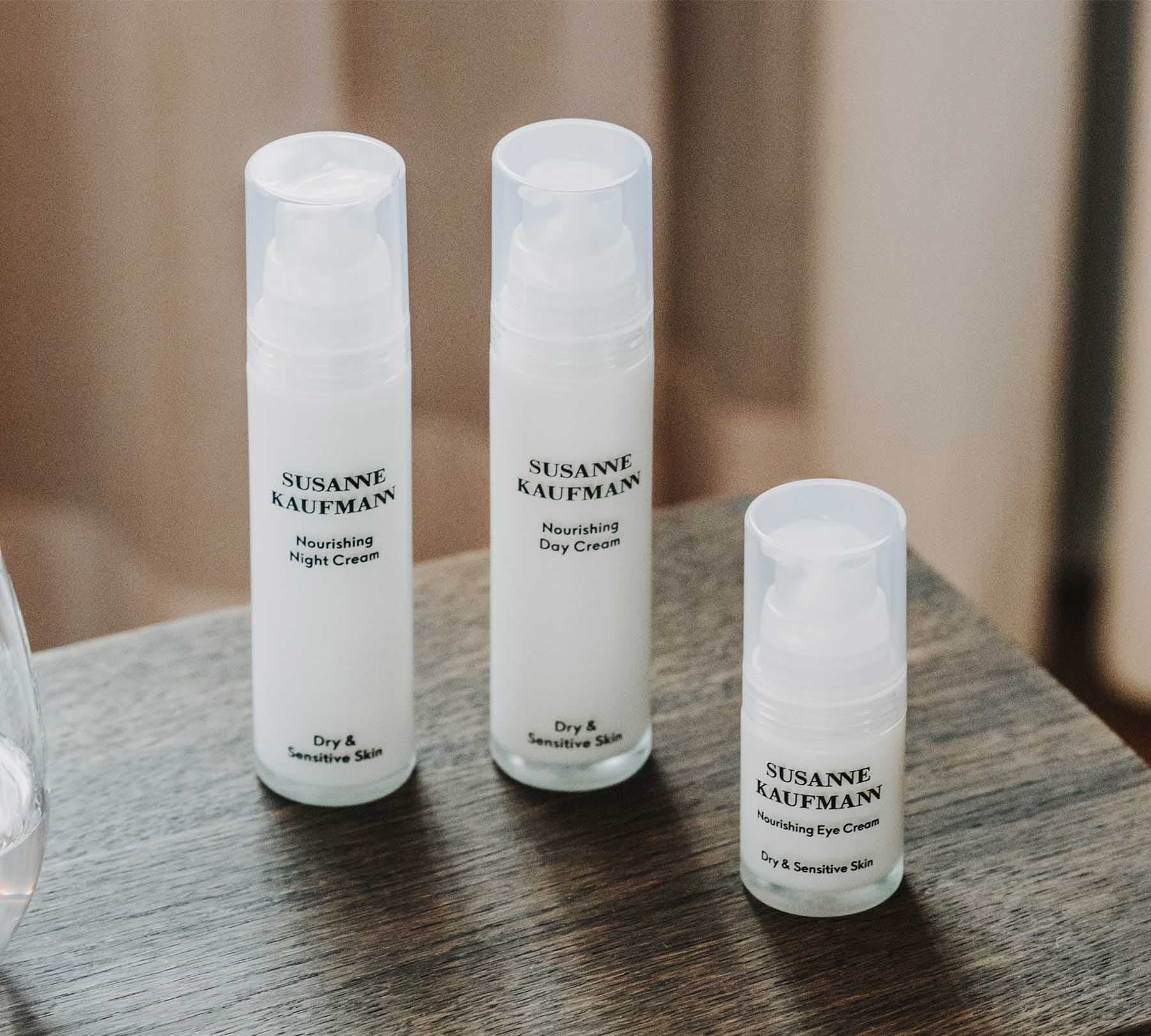 How to Apply
Start with Nourishing Eye Cream, applying morning and evening to the eye area
Gently tapping the product into the skin, start from the inner corner of the eye and move outwards.
Then, in the morning, apply Nourishing Day Cream to the face, neck and decolletage with upward strokes.
For the evening, use Nourishing Night Cream and gently massage in to care for the skin overnight.
Pair It With
Start an effective dry skin routine with Nutrient Serum. Delivering a high dose of ingredients into the skin, this fluid helps to create a well-nourished base for follow-on care.
face, serum
Nutrient Serum
Key Ingredients
Baobab Pulp
Baobab pulp extract has firming, moisturising and energising properties, leaving skin with a silky soft feeling.
Chamomile
Chamomile has an anti-inflammatory, skin-refining, and antiseptic effect. It also improves cell renewal.
Hyaluronic Acid
Hyaluronic acid effectively binds moisture, prevents moisture loss and improves the natural elasticity and firmness of the skin.
Jojoba
Jojoba oil is an effective moisturiser and improves the elasticity of the skin. The vitamins contained accelerate cell regeneration and nourish the skin.
Rosehip Seed
Rosehip seed extract is rich in vitamin A and C, which contribute to collagen formation in the skin. It also has a high content of essential fatty acids and antioxidants which are essential for skin cell regeneration.
All Ingredients
Ingredients for Nourishing Day Cream:
Aqua (Water)
The natural, spring water is filtered through a special water treatment system that cleans, energises and mineralises the water. It is a good solvent for many raw materials.
Caprylic/Capric Triglyceride
We use a caprylic/capric triglyceride, that is extracted from the coconut. The skin-friendly cleansing-active substance is produced from sugars and plant-based fats of the coconut. It is much milder than conventional surfactants and biodegradable.
Pentylene Glycol
The organic compound of sugarcane bagasse and corn improves the skin's ability to bind water and increases hydration levels. It is also characterised by its antimicrobial properties.
Inspiration Behind the Product
An ideal introduction to the Nourishing range, we curated this three-piece collection to make your daily routine both effortless and effective.
Join our community by sharing your Susanne Kaufmann experience on Instagram. Tag your images with @susannekaufmann_ and #SusanneKaufmann for your chance to be featured.
Use With
For the ultimate care, discover our recommendation of supplementary products.
Refillable
A gentle yet effective soothing cleansing milk to clarify, soothe and brighten the skin. Developed to remove dirt and make-up, its mild formula is ideal for dry and sensitive skin. The 250ml size bottle is refillable.
This product was previously known as Cleansing Milk.
Does not dry out your skin
Nourishing
A rich mask developed with the finest botanical extracts to protect and deeply nourish the skin, replace lost moisture and improve skin elasticity. The mask is a must-have for all those whose skin is particularly parched, stressed or lacklustre.
Provides immediate and lasting moisture
Ensures a fresh complexion
Bestseller
A reviving, cooling eye serum created to hydrate and re-energise tired-looking skin, smooth out fine lines and reveal a visibly fresher eye area, leaving the skin glowing.
This product was previously known as Eye Rescue Stick Line A.
Immediately freshens and boosts moisture