Our Ultimate Guide to Face Serums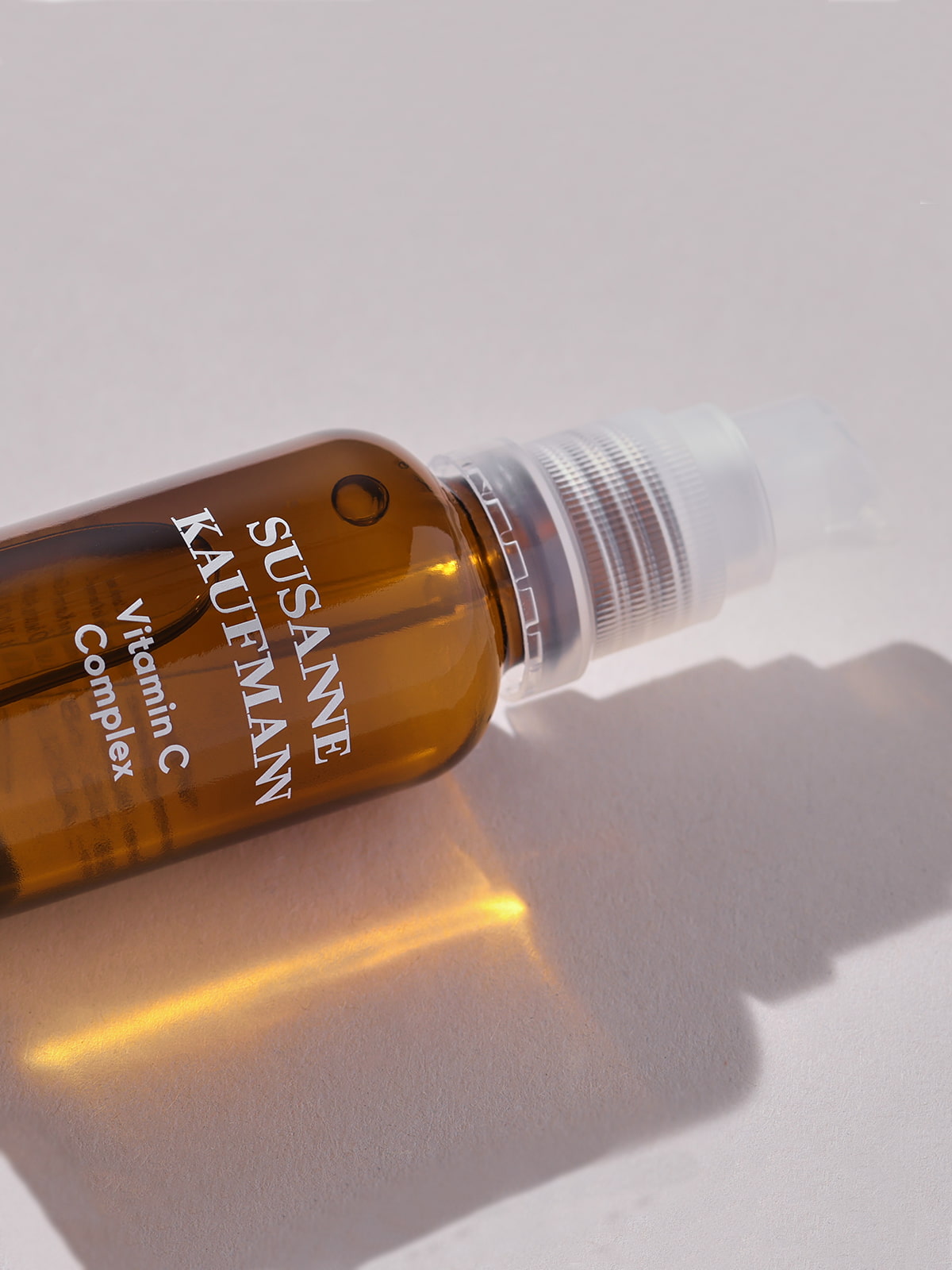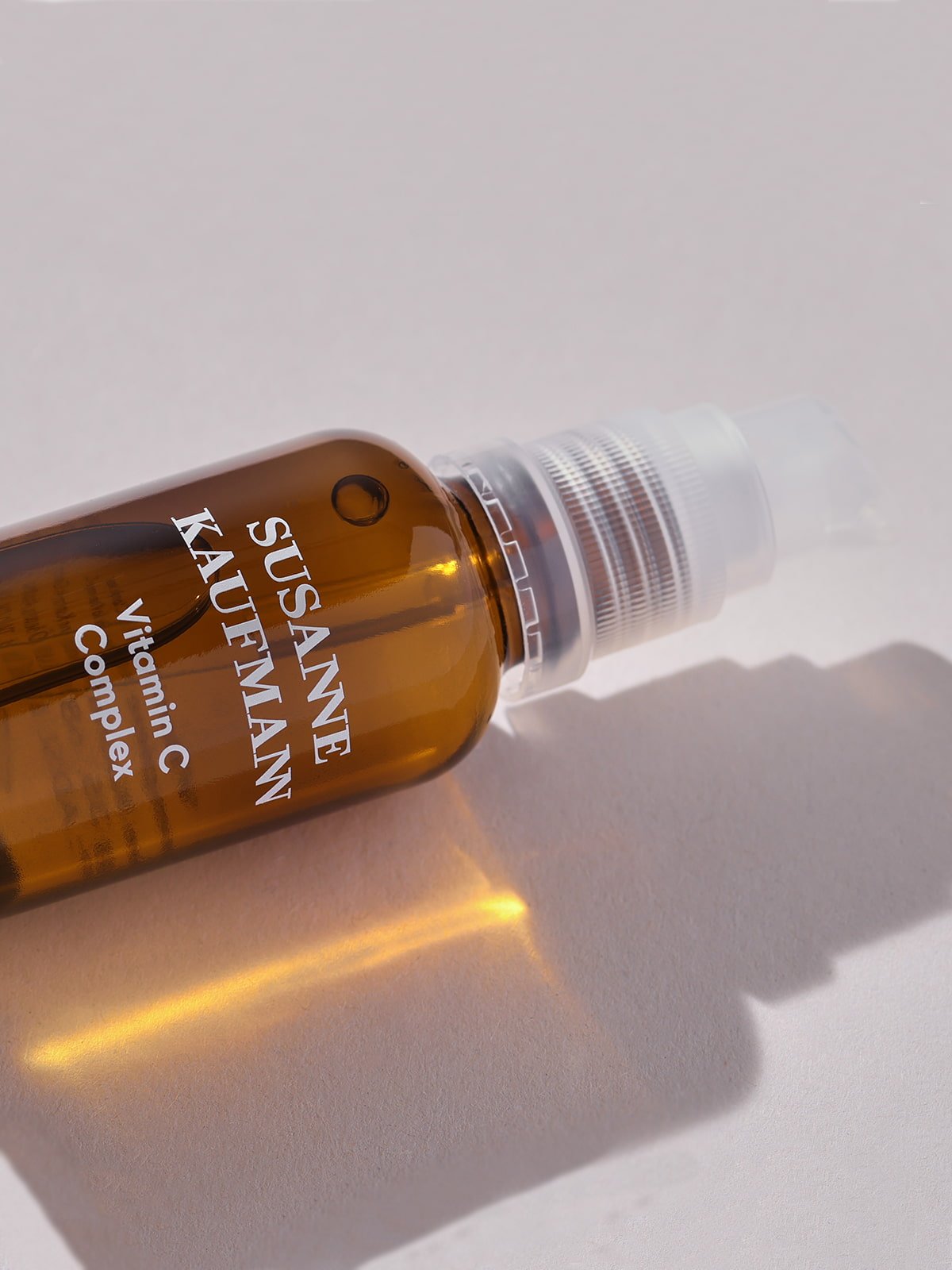 What are face serums? Working at a cellular level to unlock healthier skin, serums are a true skincare saviour.
Elevate your skincare – and skin – with serum. Applied between cleansing and moisturising, this highly concentrated fluid absorbs deep into the skin to target specific concerns. Using a potent formulation, serums deliver visible results and importantly, long-lasting benefits.
Intrigued by our most powerful ingredient-packed care? Discover tips on everything serum, guided by our Founder Susanne's natural skincare expertise, and effectively target your individual skin needs.
Discover Our Serums
What Are the Benefits of Face Serum?
Face serum benefits are truly endless. Unlike most skincare, serums can penetrate beneath the skin's surface, allowing you to treat skin goals fast and efficiently. However, regardless of your concerns, you can always rely on serum for an instant moisture kick. Beautifully coating the skin with a silken texture, it provides hydration to reveal a soft, supple complexion.
How to Choose the Right Serum?
From dull and dehydrated to mature, your skin type is the key factor in finding the perfect serum. Designed to help primary skin concerns, each of our serums features a uniquely curated blend of ingredients for targeted action. Soothing plant actives work best for acne, redness or irritation, while vitamin-rich serums help in renewing skin cells to prevent the first signs of ageing.
Still unsure what serum is best for you? Discover the Routine Finder for a personalised skincare routine, featuring our much-loved serums.
How to Apply a Serum?
A little goes a long way with serum. Due to its potent nature, applying one or two drops is all you need. Apply your serum after cleansing, gently massaging into the face, neck and décolletage. Then, let it settle into the skin for a few minutes and proceed with your moisturising ritual to lock in the serum's benefits.
Just like with any other skincare product, daily use provides the best results. Our serums are ideal to use twice a day, but you can also alternate them in your routine to target multiple concerns. Although, serum weights are also a factor to consider. If you wear make-up, a lighter formula may be suited for morning skincare, while heavier, more potent serums often work at their best overnight.
Need something more powerful? You can also layer your serums for an intensive, multi-tasking treatment.

Susanne's top tip: "If your chosen serums have different textures, go from thinnest to thickest consistency for the most effective results."
What Are the Different Types of Face Serum?
Our serum collection uses the finest botanical ingredients, supported by cutting-edge science, to maintain optimal skin health. Developed to help an array of skin types, find the best serum to suit your skincare needs:
For All Skin: Vitamin C Complex
The Vitamin C Complex is a true skin all-rounder. Using a potent dosage of vitamin C and soothing mushroom extract, the serum creates a youthful glow by illuminating the complexion and helping to soothe irritation.
"I've already noticed a difference (albeit subtle) in my skin's radiance and texture. I have oily skin, and this serum has really helped my skin feel balanced, hydrated, and healthy... Plus, it's truly unlike any vitamin C serum I've tried in that it's impressively lightweight and readily absorbed."
– Karina Hoshikawa,
Refinery29
For Dehydrated Skin: Hyaluron Serum
Using hyaluronic acid and brown algae, our Hyaluron Serum gives skin a welcome dose of moisture. Clinically shown to increase skin hydration, skin is left plumper and comforted for a healthier appearance.
"I've been using the serum for a while and find it efficient to hydrate the skin. I apply it twice a day under my cream or the Moisturising Mask. It sucks right into the skin, and I don't feel like I have layers of products on my skin."
– Anastasia
For Dull Skin: Nutrient Serum
Proven to help skin firmness and elasticity, discover instant support with our Nutrient Serum. Featuring a youth-enhancing blend of houseleek, hyaluronic and marigold extract, the serum reveals a cared-for, younger look.
"Perfect - Can't do without. I absolutely love it though the fragrance took a while to get used to. My skin definitely looks a lot more comfortable and "fed". I am onto my 2nd bottle. I can see my skin looks much more younger and fresher."
– Low Li
For Acne or Blemish-Prone Skin: Purifying Serum
Create a flawless complexion with the Purifying Serum, infused with alpine willowherb, burdock root and hyaluronic acid. This unique formulation aids congested skin and fights impurities to unlock a clearer complexion.
"The best antibacterial I have tried. I have been using this Serum for oily and acne-prone skin for more than a year, and I can say that my skin has improved a lot. With the hormonal changes of my period I got pimples that took forever to disappear and then the area was hyperpigmented. Now this does not occur to me."
– Light
For Irritated Skin: Protection Serum
Designed to soothe a variety of irritants, our Protection Serum takes gentle yet effective action. Its horse chestnut escin, knotted kelp and shea butter help to treat signs of redness and rosacea for a well-balanced look.
"I can see improvements with the Protection Serum with my redness on the cheeks, which is much more faded. This product has made a difference."
– Mathide
For Fine Lines & Wrinkles: Rejuvenating Power Serum
As proven by users, our Rejuvenating Power Serum helps to reduce the first signs of ageing. Preserving a smooth, younger look, it contains the youth-enhancing properties of ectoin, moth bean seed extract and white lupin extract.
"I use it as a part of my evening routine, and it pumps your skin overnight. You wake up looking smoother and more nourished"
– Malgorzata
For Mature or Damaged Skin: Renewing Complexion Serum
Restore and repair the skin with the Renewing Complexion Serum. Part of our innovative Age Restorative Skincare, it supports the skin's natural functions using a unique complex of trace minerals, alongside argan leaf, chestnut bud and white pine bark extracts.
"I am 100% satisfied. Great product. It is light and has a pleasant scent, my skin is happy with it and I will continue using it."
– Simone
Shop Serums