Restorative Toning Body Cream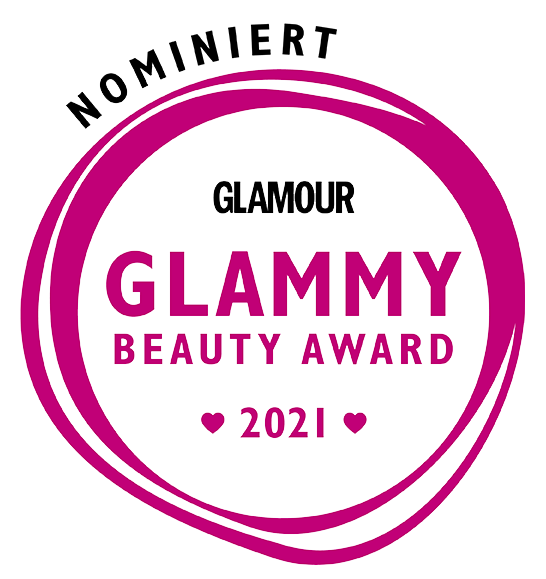 body, cream
Restorative Toning Body Cream
The Restorative Toning Body Cream is a luxurious body cream that provides an intensive triple effect: stimulating the skin's metabolism, supporting the production of collagen and tightening the connective tissue.
Stimulates the skin's metabolism
Supports the production of collagen
Tightens the connective tissue
Drop a hint to...
Dear
We wanted to let you know that has spotted our Restorative Toning Body Cream on the website and expressed their love for this product. Whether it's for an upcoming birthday, a special occasion or a spontaneous act of kindness, we think they will love this as a gift.
Product Description
Rich, effective care for the whole body that delivers a healthy, youthful appearance to the skin. Featuring the patented ingredient Pro Contur, a powerful beauty booster containing a bioactive complex of caffeine, tiger grass and boldo, this luxurious body cream provides an intensive triple effect: stimulating the skin's metabolism, supporting the production of collagen and tightening the connective tissue. The result is that skin appears visibly firmer and smoother. In addition the REFORCYL® active complex, containing extracts of the Jiaogoulan plant (immortality herb) and rock rose, strengthens the skin's natural barrier against external influences and free radicals, helping the skin look plumper, firmer and more even.
A 28-day clinical study conducted by Derma Consult Concept GmbH in Bonn, Germany found that the Susanne Kaufmann Restorative Toning Body Cream provided significant improvement in skin firmness and elasticity including an increase in mean skin firmness of 16%.
Vegan
Made in Austria
No Paraffin or Parabens
Cruelty Free
How to Apply
To firm and smooth the skin, the cream should be applied daily.
The bioactive ingredients are optimised after exfoliation or dry brushing.
As a weekly treatment, apply the cream generously, wrap your arms, legs and upper body in a body wrap and let it work for 30 minutes. Massage the remaining cream into the skin with upward strokes to stimulate the lymphatic system.
Pair It With
For a weekly at-home treatment, add our Toning Body Serum to the Restorative Toning Body Cream and apply generously to the body.
body, serum
Toning Body Serum
"It does have some impressive technology packed in there, too. Using a patented complex, this cream works to boost the skin's cell turnover and kick-start collagen production for a firm, healthy-looking finish."
Who What Wear
"The Restorative Toning Body Cream is a beautiful lightweight butter designed to stimulate the skins metabolism and support collagen production. I like to use the serum daily before moving my body and use the cream weekly as a deep treatment after exfoliation - you can even wrap desired body parts for it to really soak in."
Lindsey Holland
Influencer
Key Ingredients
IBR Complex
A carotenoid extracted from tomato that protects skin from external stress including the negative effects of free radicals. The active ingredient has a strong antiaging benefit, stimulates skin cell growth, and has an antioxidant effect.
Pro Contur
A powerful beauty booster containing a bioactive complex of caffeine, tiger grass and boldo that stimulates cell metabolism to encourage the separation between fat cells and protein cells leading to a smoother skin appearance.
REFORCYL
A valuable complex of active ingredients (Jiaogoulan plant and rockrose) that tightens skin contours and increases skin elasticity resulting in visibly firmer tissue, increased elasticity, and a youthful skin surface.
All Ingredients
Aqua (Water)
The natural, spring water is filtered through a special water treatment system that cleans, energises and mineralises the water. It is a good solvent for many raw materials.
Caprylyl-Caprylate/Caprate
Emulgators made from various plant oils that are obtained in an enzymatic process.
Propylheptyl Caprylate
Skin-smoothing, synthetic lipid.
Pentylene Glycol
The organic compound serves as a humectant and moisturiser and has an antibacterial effect.
Inspiration behind the product
This highly-effective cream was developed as a daily intensive cream to help improve skin tone, texture and appearance.
"I recommend to apply the luxurious cream following exfoliation or after a thorough dry brushing for toned and healthy skin."
Susanne Kaufmann
@SusanneKaufmann_
Join our community by sharing your Susanne Kaufmann experience on Instagram. Tag your images with @susannekaufmann_ and #SusanneKaufmann for your chance to be featured.
Use With
For the ultimate care, discover our recommendation of supplementary products.
Our Body Scrub gently removes dead skin and has an invigorating effect.
Stimulates skin cell renewal
Perfect to use before body products
The Detox Oil Scrub stimulates the body's natural detoxification process and improves blood circulation.
Perfect to use before body wraps
refillable
Packed with St. John's wort, marshmallow root and aloe vera, our Shower/Shampoo is a gentle body cleanser, shampoo and conditioner all in one.
Stops skin and hair from drying out
Suitable for all the family