Moisturising Collection
Developed for the needs of combination and oily skin types, our Moisturising skincare range features a blend of precious botanical essences including tomato fruit and houseleek as well as vitamin E and hyaluronic acid to protect and hydrate, normalise sebum production and balance the skin. Discover the collection.
All Skin Types
A lightweight, hydrating moisturiser developed to care for normal and combination skin with an innovative blend of botanical ingredients. The perfect way to help keep skin clear and in balance.
This product was previously known as Face Fluid Line F.
All Skin Types
A powerful skin-balancing night cream developed to gently hydrate and unify, refining the look of pores for a clearer, mattified complexion. Ideal for normal and combination skin.
This product was previously known as Regeneration Cream Line F.
Can't find what you're looking for? Chat to our experts to get personal, tailored advice.
Speak With Us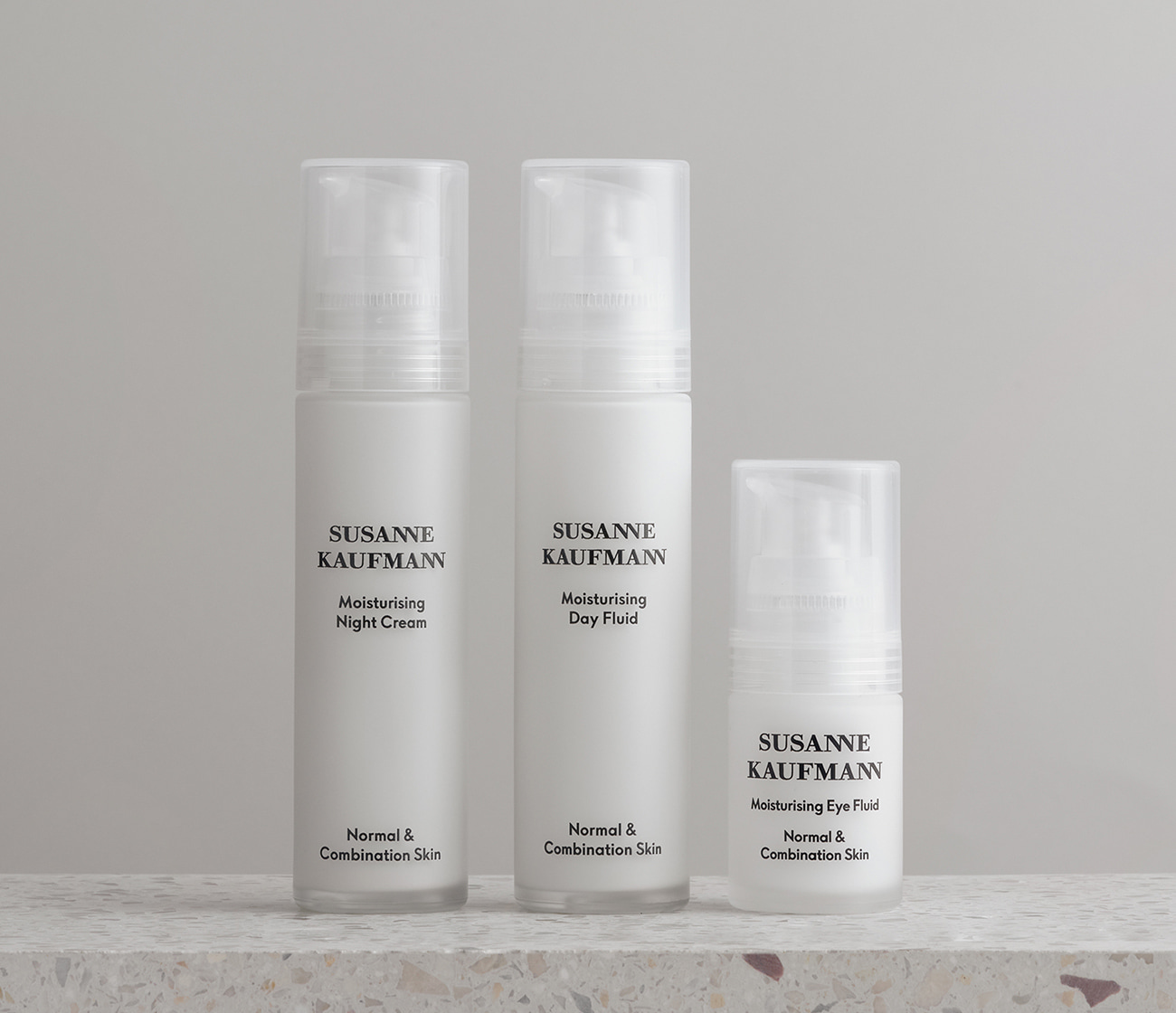 Normal & Combination Skin
Combination skins can often need very specific moisturising care. They need some moisture, but not too much, otherwise skin can look oily. Discover our top tips for mattifying moisturisers on our blog.