How to Reduce Stress-related Tension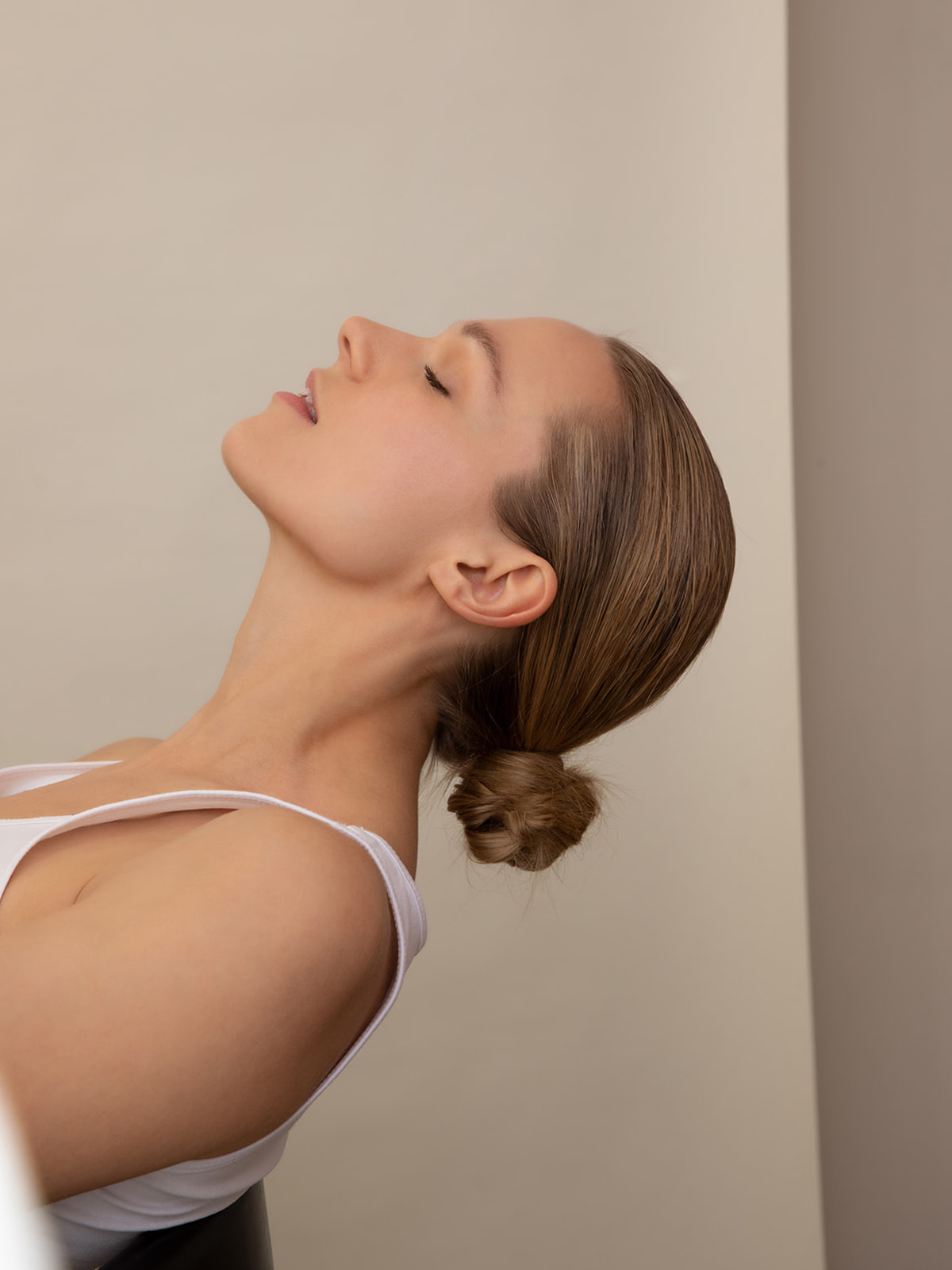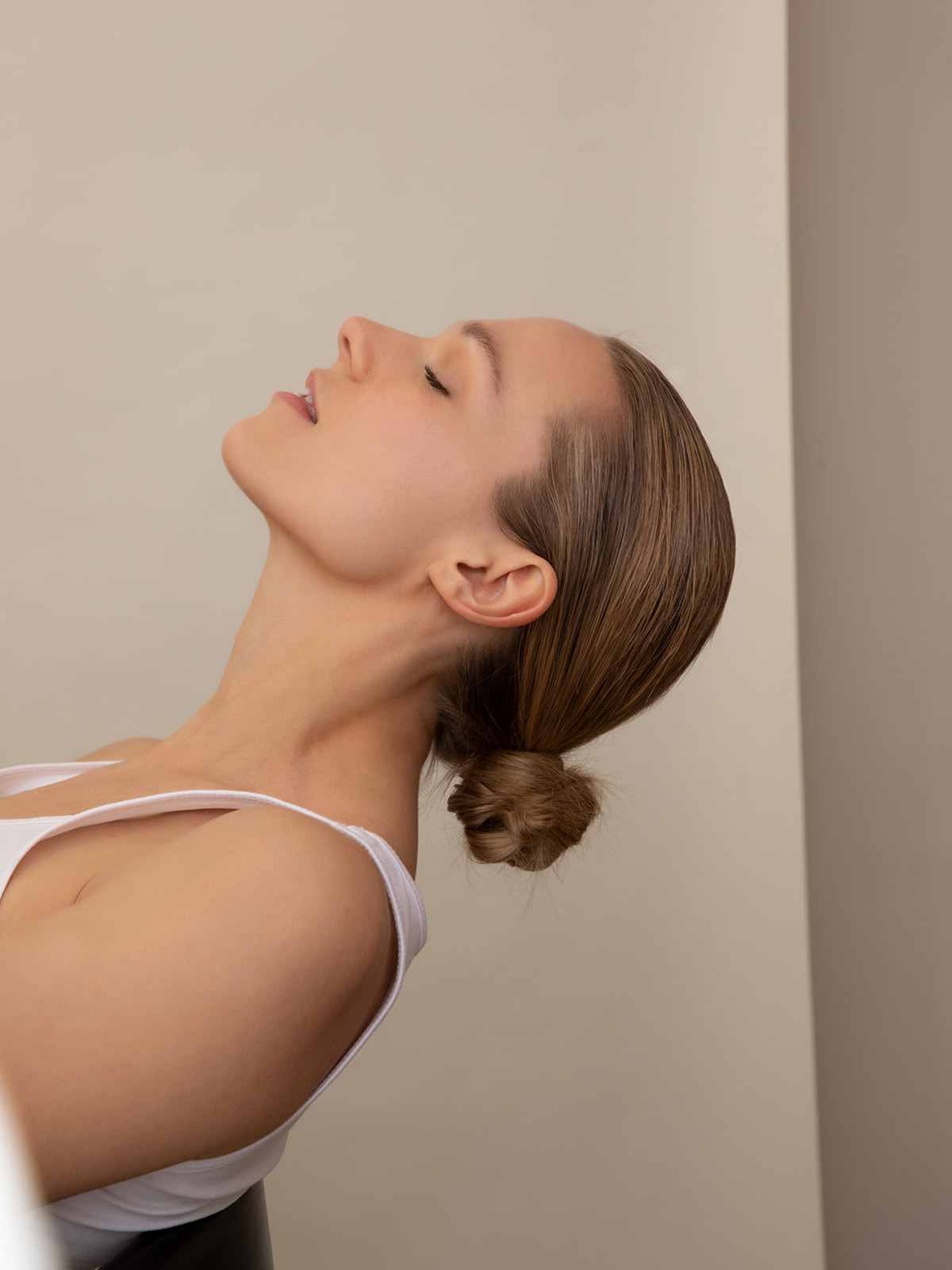 Discover how the Mineral Body Lotion can improve posture and relieve tension in the body.
"Fascia" is a term that is increasingly used together with reduced mobility, joint pain, and tension. Fasciae – i.e. the soft tissue components of our connective tissue – are quite literally responsible for maintaining our body and strength. Susanne Kaufmann's Mineral Body Lotion, with its triple-acting effect, helps to strengthen the deeper connective tissue and – above all – to reduce stress-related tension. But why did we, an active-ingredient cosmetics manufacturer, create a lotion that targets the fasciae? Because tense neck and back muscles affect the tone of our facial muscles and can quickly make us look older.
Tension. Whether as part of collagen-fibrous connective tissue, such as joint or organ cells, ligaments, and tendons, or muscles and nerve endings, which envelop entire muscles and nerve strands, fasciae form the tensional network of our body. If this ultrathin layer is stuck together and hardened, the underlying muscle can no longer bounce back into its original, natural form when moving. In other words: it's tense. Nerve strands increase the likelihood of inflammation. With manual therapy and complementary care products, tension can be eliminated and further prevented.
Effect. The Mineral Body Lotion by Susanne Kaufmann uses active botanicals, natural oils, and Schuessler salts. The highly potent botanical active ingredients from red clover are responsible for cell metabolism, reducing the overall acid content of the tissue. Extracts of clary sage and centella relieve inflammation, while woodland figwort has been used for lymphatic stimulation for centuries.
Mayflower oil and castor oil, as well as the active ingredient astaxanthin, which originates from red Chlorophyta algae, have a double-acting effect – they protect existing collagen from free-radical damage. At the same time, they inhibit the collagen-degrading enzymes that are produced by the body particularly during states of stress and hyperacidity. This stimulates collagen production in the body, which ensures durable, strong connective tissue. The detoxification of the deeper muscle tissue and reduction of hyperacidity is additionally supported by seven Schuessler salts, which include ferrum phosphoricum for improving oxygen levels in the tissue, magnesium for improving cell energy, and sodium phosphoric acid for improving the pH balance of the tissue.
Use. The Mineral Body Lotion is most effective after exercise. Apply the lotion to your whole body, from bottom to top, after taking a shower or bath. The intensively nurturing lotion immediately soaks into the skin. The Mineral Body Lotion is extremely effective in combination with a manual fascia treatment, such as the classic fascia rolling or lymph drainage massage. For a short fascia massage to relieve tension, work a walnut-sized amount of the lotion into the skin with circular and sweeping motions on tense body parts.