Cleansing 101: Q&A with Susanne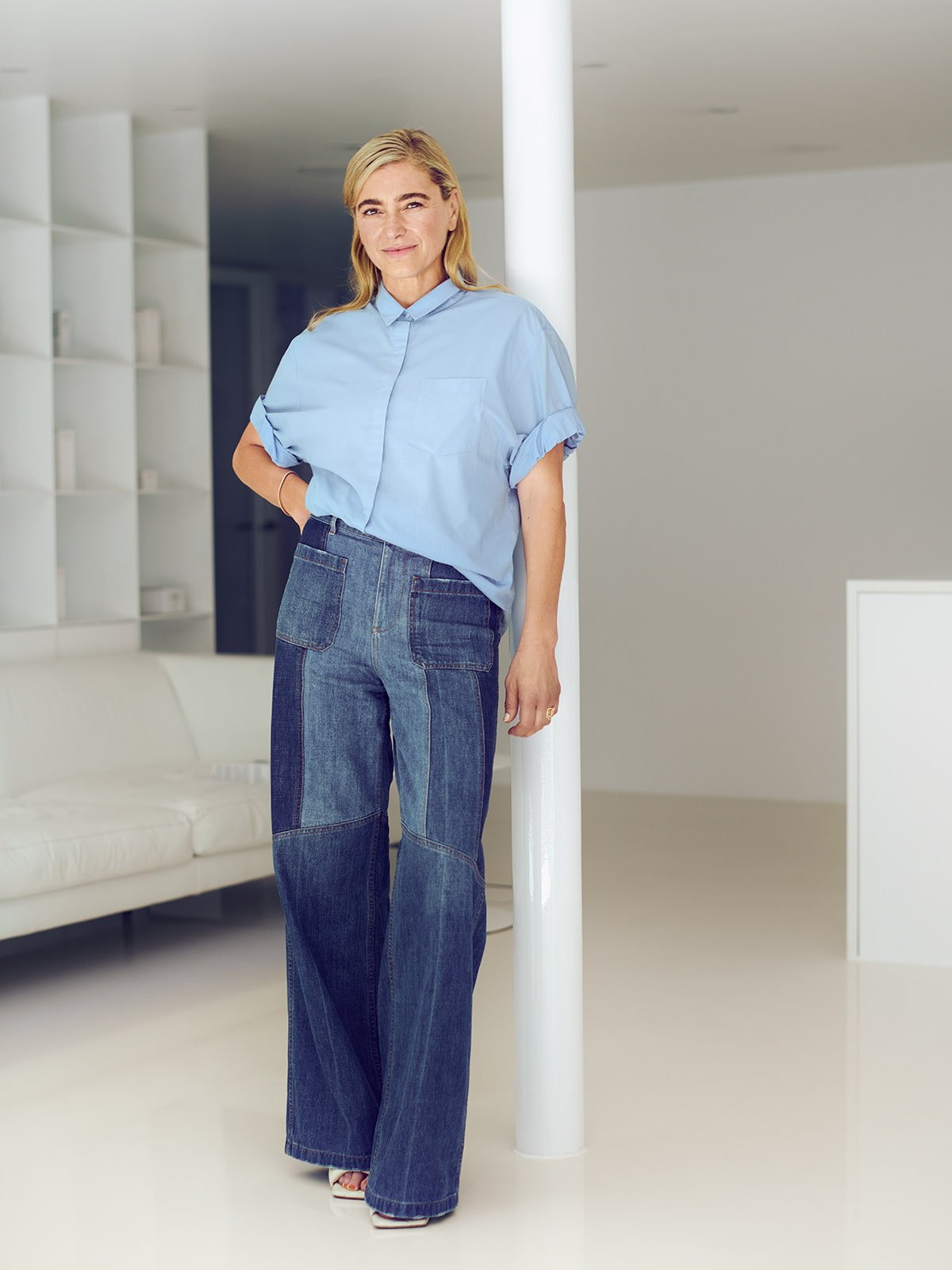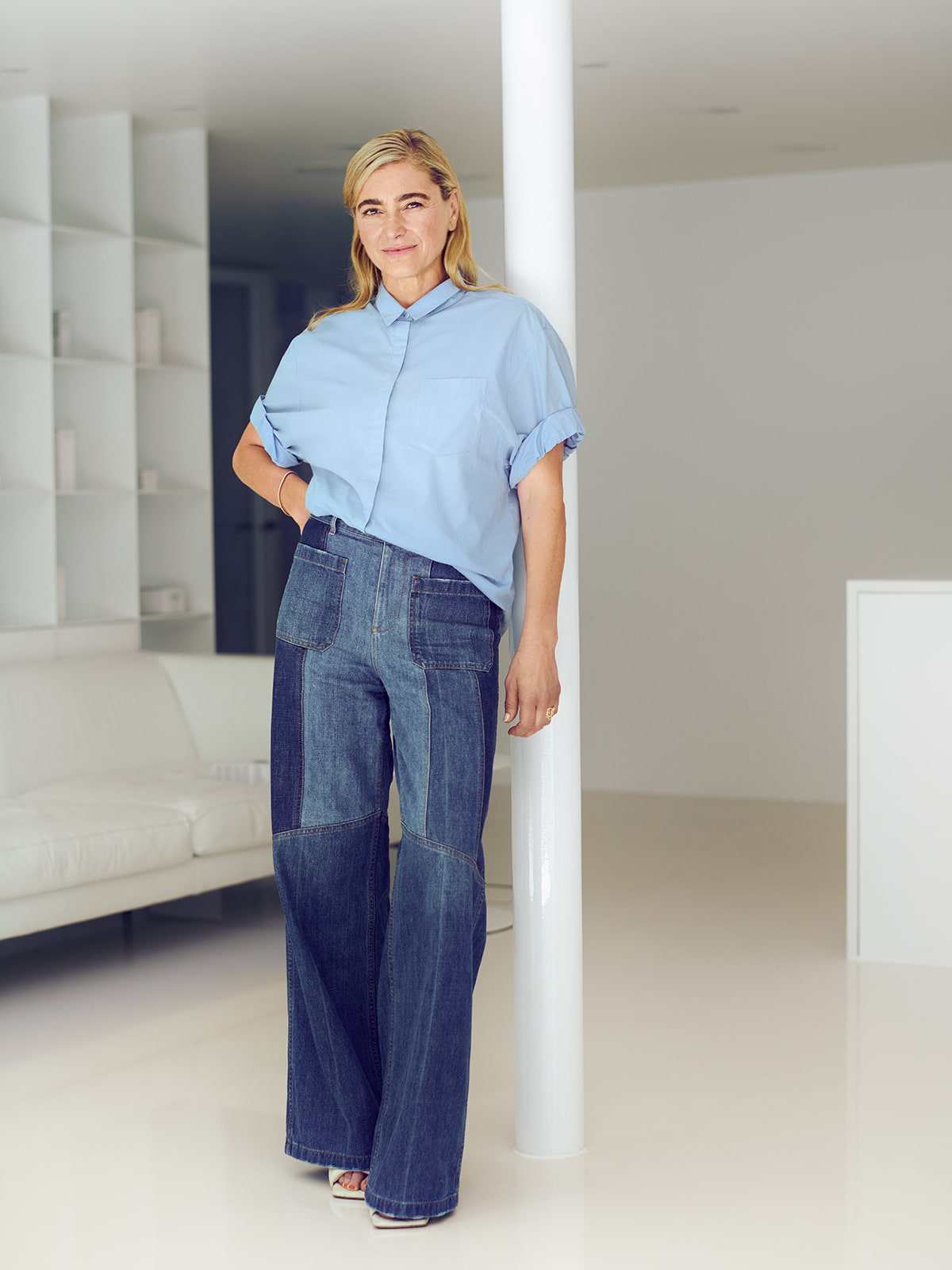 Learn more about the most important part of your skincare routine – cleansing.
At Susanne Kaufmann, we recommend cleansing day and night to maintain healthy skin and provide the perfect canvas for your follow-on care. But, while a vital first step, it can be overwhelming to know where to start. So, to help find a regime that works for you, we sat down with our Founder Susanne to talk all things cleansing.
Shop Cleansers
What are the benefits of cleansing?
"I believe cleansing is an essential first step in any effective skincare regime. The use of daily cleansers helps support balanced, radiant skin by removing build-up that causes blockages, along with preventing excess oils.
Once cleansed, the skin allows products, such as serums or moisturisers, to work as intended on a clean, balanced base. Leaving behind a beautifully refreshing feel, I find nothing better than cleansing to start or end your day."
What is your go-to cleansing ritual?
"I swear by double cleansing every morning and night, as a second cleanse goes deeper into my pores to remove any impurities. First, I apply our Deep Cleansing Oil to the face, neck and décolletage. Then I apply the Purifying Cleansing Gel on top and gently lather – which I also love as a relaxing moment. Once massaging the product into my skin, I wash it off using lukewarm water. I also use a toner like the Purifying Toner when I'm travelling to refresh my skin and lift impurities. My skin instantly appears more vibrant and healthier looking."
What is double cleansing – and why it is important?
"Double cleansing means layering two different cleansers, such as a gel and oil, for a more intensive cleanse. This double-cleansing technique is vital to prevent breakouts and ensure a healthy skin barrier. I would especially recommend this step to those who live in big cities, as toxic nanoparticles from traffic and air pollution can enter the skin causing free-radical damage and inflammation."
What cleanser would you recommend for sensitive skin?
"I created our Soothing Cleansing Milk to be gentle enough to use on the most sensitive of skin. This cleanser is enriched with calming chamomile, sage and mallow extracts to dissolve makeup and debris. The intensely hydrating formula also kickstarts the moisturisation process throughout the day or night.
Our cleansing milk is also perfect as a double-cleansing ritual for dry skin. I'd apply the milk first, then layer with the Purifying Cleansing Gel or the Invigorating Cleansing Gel. Massage in circular motions, then wash off to reveal wonderfully soft, supple skin. You can also use the Soothing Toner as a second step, specially on the go.
Would you recommend using a cleansing oil on oily skin?
"There is no reason to shy away from oils on oily skin. We developed our award-winning Deep Cleansing Oil to help those with oily skin, as this cleanser rebalances sebum production by removing excess oils. Additionally, this cleansing oil prevents signs of premature ageing with the free-radical fighting powers of local plant oils, such as apricot kernel and sunflower, alongside vitamin E.
However, for oily skin with breakouts, I think the Purifying Cleansing Gel is ideal. Featuring Bisabolol, a compound of chamomile oil, this gel-based cleanser is great for acne as it soothes the skin and reduces inflammation. The gel also cleanses without drying by using sugar-based surfactants made from renewable raw materials, and is available as a refill along the Soothing Cleansing Milk and the Soothing Toner – a cause close to my heart."
To discover more about our cleansers, head to our Face Cleanser collection – the perfect way to start your daily skincare regime.