bath, gift set
Bath Moments
Relax the body and mind with this two-piece gift set featuring Mountain Pine Bath and Bath for the Senses. Ideal for the holiday season.
Product Description
Reconnect with Bath Moments, a two-piece collection designed to provide a deep state of comfort and warmth.
Transporting you away to the Alps, this set features the beautifully fragrant and soothing Bath for the Senses 100ml, as well as Mountain Pine Bath 100ml, infused with pine and spruce needle oil for immune-boosting benefits, making it great for winter. Designed to be displayed, both soaks feature dried sprigs of rosemary and pine, handpicked in the mountains just behind our production house – bringing a piece of Bezau into your bathroom.
Ideal to treat yourself or a loved one this holiday season, the gift set comes packaged in a festive, eye-catching gold and red recyclable box and features the iconic Susanne Kaufmann bird.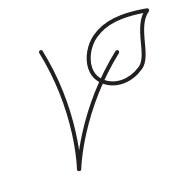 Vegan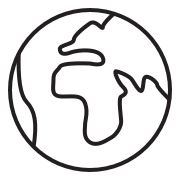 Made in Austria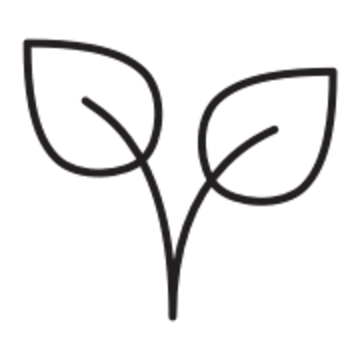 No Paraffin or Parabens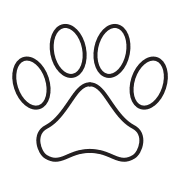 Cruelty Free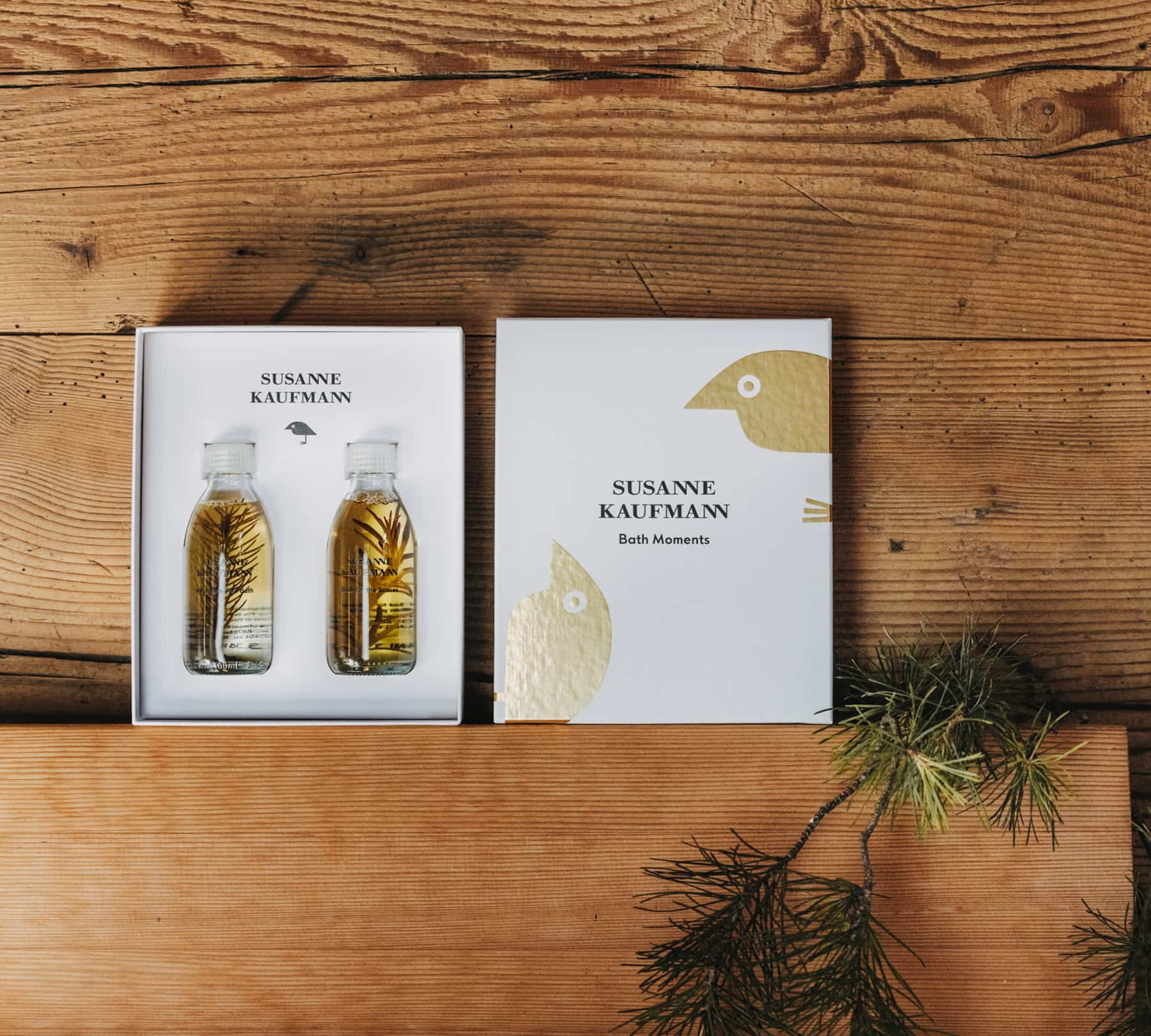 How to Apply
Pour 30ml of your chosen oil under warm running water to create a luxurious bath. Relax for up to 30 minutes, soothing the body and senses.
Pair It With
For extra care during winter, apply Body Butter after bathing. This highly moisturising formula will help to keep skin soft and supple throughout the colder months.
Key Ingredients
Mountain Pine Oil
An essential oil with a pleasantly warming and soothing effect on blood circulation, helping to ease muscle tension.
Rosemary
Rosemary promotes circulation and has an antibacterial and strong antioxidant effect. It also promotes skin metabolism and helps to balance blemished skin.
Spruce Needle Oil
Spruce needle oil stimulates blood circulation and has an antiseptic as well as a refreshing effect.
All Ingredients
Ingredients for Bath for the Senses:
Polyglyceryl-4 Caprate
Plant-based emulsifier with moisturising effect.
Aqua (Water)
The natural, spring water is filtered through a special water treatment system that cleans, energises and mineralises the water. It is a good solvent for many raw materials.
Parfum (Fragrance)
Fragrance with very low allergenic potential and no preservatives.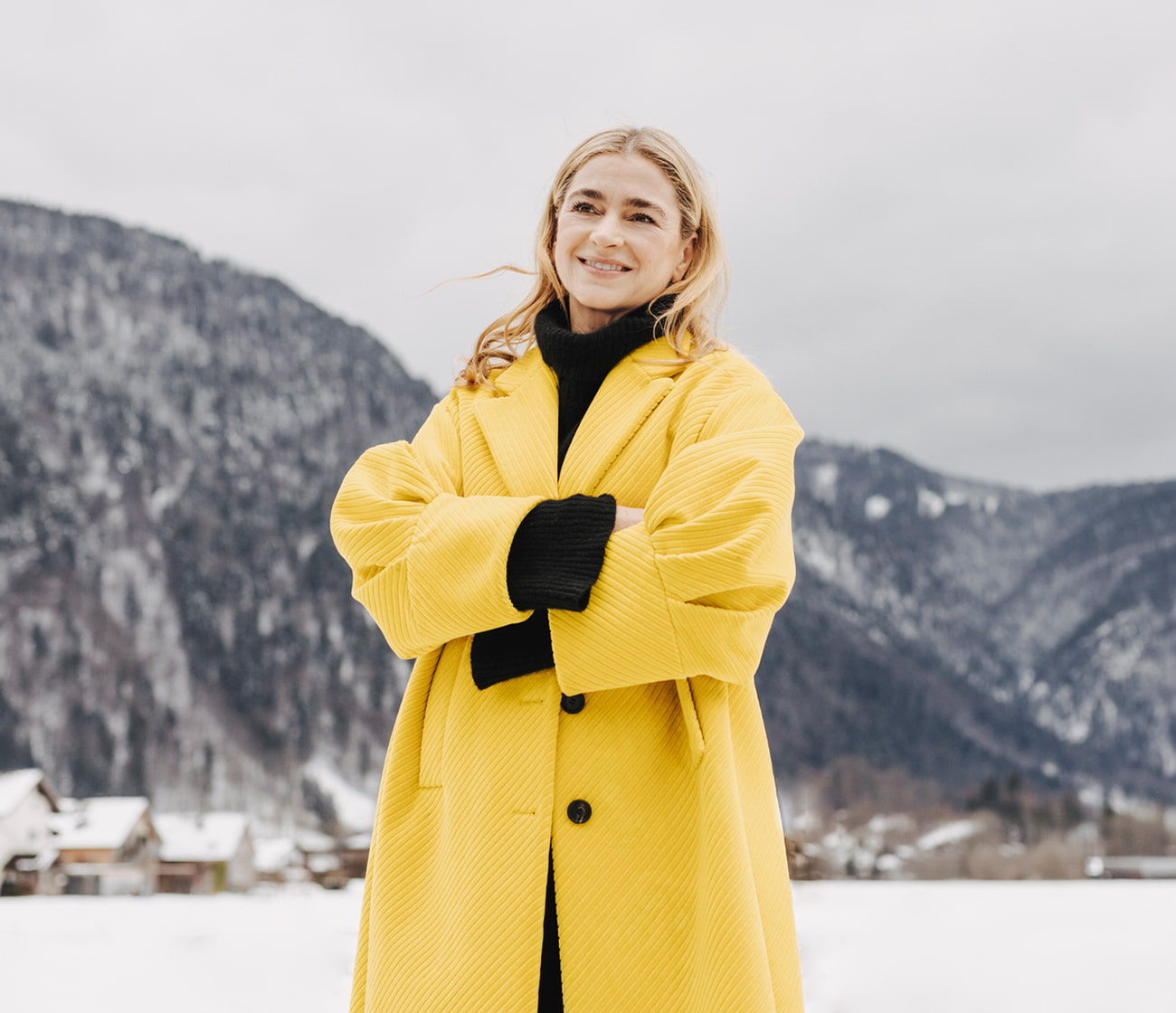 Inspiration Behind the Collection
This year's holiday collection celebrates our 20th anniversary and Alpine spa heritage, featuring a series of gift sets curated by Susanne to help rejuvenate your complexion and retreat into a feeling of deep well-being.
"The noise of everyday life often distracts us from the essential, so it is important to find some peace to refocus. With this festive collection, you and your loved ones can enjoy Alpine spa rituals to relax and create a moment of calm."
Founder, Susanne Kaufmann
Join our community by sharing your Susanne Kaufmann experience on Instagram. Tag your images with @susannekaufmann_ and #SusanneKaufmann for your chance to be featured.
You May Also Love
Looking for more inspiration? Discover our recommendation of additional products.
new
Create a nourishing moment for the body with this gift set, featuring Mountain Pine Bath, Arnica Body Oil and Body Butter. Ideal for the holiday season.
new
Beautifully care for the skin during winter with this two-piece serum gift set featuring Hyaluron Serum and Vitamin C Complex. Ideal for the holiday season.
new
Give yourself or a loved one a relaxing spa moment with this gift set, featuring face and body care bestsellers. Ideal for the holiday season.