What Are the Effects of Blue Light on Your Skin? Plus 7 Steps to Combat it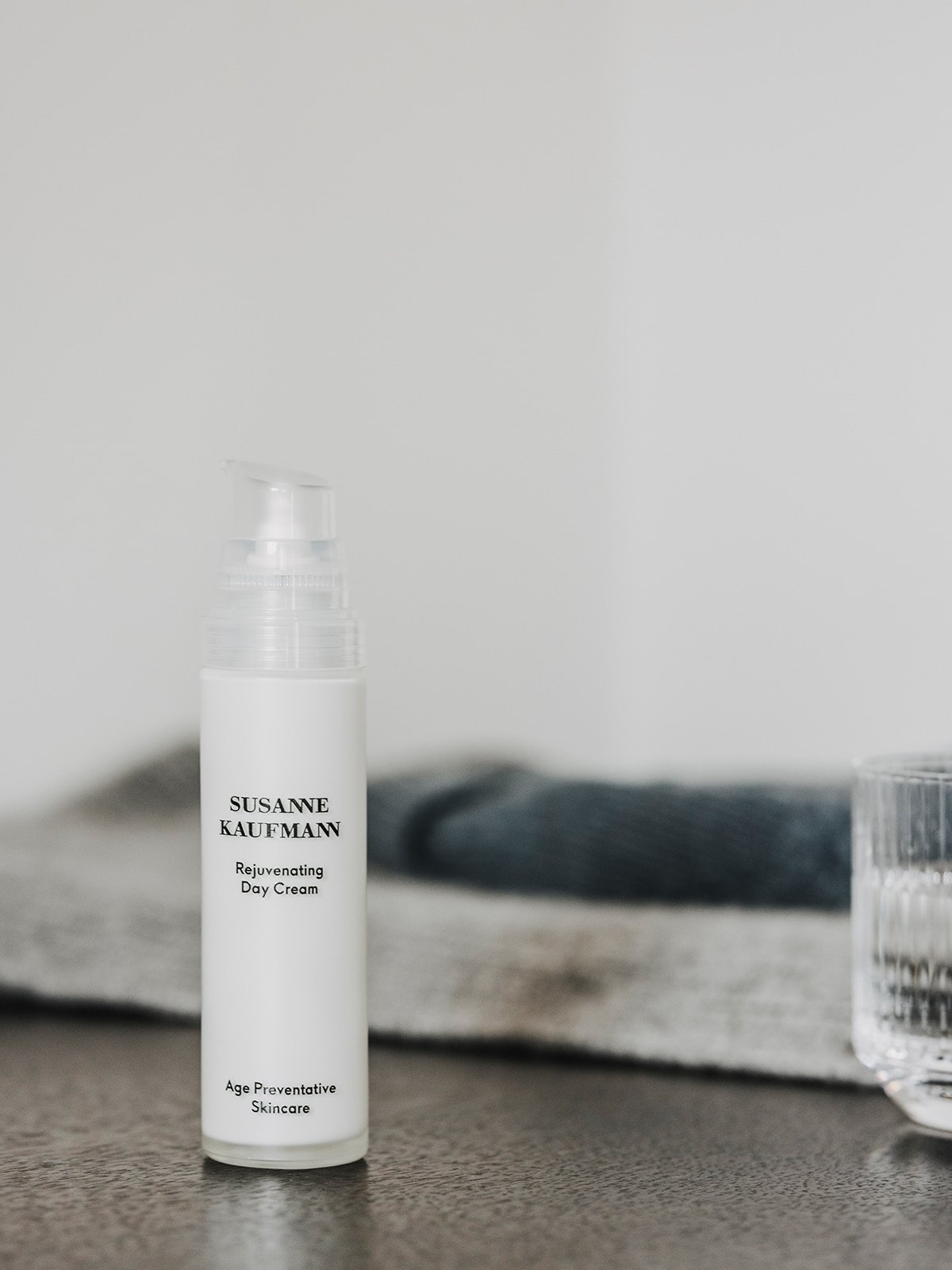 Just as you protect your skin from harmful UVA/UVB rays, it is essential to use blue light protection to reduce the effects of blue light on your skin. Here's everything you need to know about blue light damage, its impact and what you can do to minimise its effects.
What is blue light?
Blue light also known as High Energy Visible or HEV light is a high-energy, short-wavelength light that naturally surrounds us every day. The main source of blue light we are exposed to is the sun. However, blue light is also emitted by electronic devices like mobiles, laptops, television screens and indoor lighting.
As a result of restrictions caused by the Covid-19 pandemic, there has been a significant increase in the average daily screen time of people isolating at home. From late-night Netflix to work-from-home routines, blue light exposure is at an all time high, increasing the risk of negative effects on your skin.
How does blue light affect the skin?
The average person spends more than 10 hours a day in front of a screen, exposing the skin to excessive amounts of blue light. If left unprotected, blue light rays can penetrate into deeper layers of the skin where they may break down collagen and elastin molecules that are essential for healthy skin.
While research is still emerging, there is evidence that blue light could pose a real risk to your skin health.
Some effects of blue light on your skin may include:
Increased pigmentation
Redness
Swelling
Photoaging
Early wrinkles
Blue light has the effect of accelerating the natural ageing process, leading to increased skin damage and visible signs of ageing.
How to protect your skin from the effects of blue light damage?
It's likely that you already take steps to protect your skin from harmful UVA/UVB rays – and combating the damaging effects of blue light is no different.
If you are spending a lot of time using screens in your daily life, it is essential to use blue light protection to reduce the effects of blue light on your skin. Here are some ways you can adapt your routine to help protect your skin from blue light and other external stressors.
1. Use daily blue light protection
Our Multi Protection Mist was developed with the aim of protecting the skin from environmental damage, renewing the skin system and boosting the body's own repair mechanisms to protect the skin from long term damage.
This spray contains powerful natural ingredients such as ectoin and Q10. Active extracts from the butterfly bush have been proven to protect the skin from the damaging effects of light rays, infrared rays and blue light. For best effects, apply every morning.
Top tip: Apply after cleansing and before your daily moisturiser. The product will absorb into the skin like a serum. This locks in the ingredients and provides a protective layer on the skin for long lasting protection.
2. Create an anti-pollution skincare routine
As well as using a daily blue light protection, it is also a good idea to incorporate anti-pollution products into your skincare routine. This is especially important if you spend a lot of time in front of a screen or in a pollution-heavy environment.
Delivering long-lasting protection and nourishment, our Multi-Protection Mist can be used as part of an effective skincare regime alongside our Age Preventative skincare range. Developed to help protect the skin from the effects of pollution, which can cause premature ageing, our Rejuvenating Day Cream for morning use & Rejuvenating Night Cream for evening use helps to replenish, repair and protect the skin, smoothing out fine lines and wrinkles, while firming and toning.
3. Remember to use sun protection
Wear SPF protection every day to reduce the impact of harmful UV/UVB rays which penetrate the skin and accelerate the natural ageing process. Be careful to avoid the harsh midday sun between the hours of 12 and 3pm.
4. Give tired eyes a rest
Blue light can also impact your eyes, making them feel tired, prickly and dry. A perfect partner for the Multi-Protection Mist is our iconic Eye Rescue Serum which reduces puffiness and the appearance of dark circles, smooths visible signs of ageing and has an energising effect on tired-looking eyes caused by blue light.
The cooling roller ball allows for no contact. Both the mist and eye serum can therefore be applied without the hands having to make contact with the skin, making them perfect deskside essentials or saviours for on-the-go skincare.
5. Try a digital detox
Try to dedicate one evening a week to a good book in place of a digital device to protect your skin and your eyes from blue light. This will help to give your body a rest while helping you wind down after a busy day and promote a good night's sleep.
You can also try exercises to reconnect with your body. Refocus your mind with a simple breathing exercise of deep conscious inhaling and exhaling for 5-10 minutes. This supports the lymphatic system, which works to eliminate toxins in our body and support healthier ageing.
6. Eat an antioxidant-rich diet
While it's essential to opt for skincare products with antioxidant-rich, bioactive ingredients to combat the effects of blue light on skin, you can also support your skin from the inside out.
Try to eat a balanced diet of foods high in antioxidants such as fruit, vegetables and oily fish. This can help to support your body and improve the natural regeneration of the skin and the elimination of free radicals from the body. You might also like to opt for a Detox Tea to help promote cleansing and elimination of toxins from the body.
7. Build a healthier skin barrier
The key to healthy skin is a healthy skin barrier. The number one way to support your natural skin barrier is through hydration so make sure you moisturise daily.
For an extra dose of hydration, apply our Hyaluron Serum before applying your usual moisturiser. Hyaluronic acid is a naturally occurring substance in the skin which attracts and retains up to 1000 times its molecular weight in water to provide long-lasting hydration for plumper, firmer skin.
For those with acne prone skin, we recommend our Purifying Serum. As well as hyaluronic acid, it contains Alpine willowherb, linden flower water and burdock root, all of which have anti-inflammatory and astringent effects to calm and soothe stressed skin and support the skin's natural defences against blue light and pollutants.
Taking steps to minimise the effects of blue light on your skin
At Susanne Kaufman, we see beauty holistically. We promote a healthy lifestyle in all areas of life, so that you will not only look but feel your best. Try these 7 steps to reduce the effects of blue light on your skin and find more balance in your daily routine.
If you can take time away from your screen to reconnect with your body through gentle movement, a cleaner diet and your daily skincare routine, you can work to establish more harmony and peace in your day-to-day life. Whether you're working from home or adapting to a new environment, make time for self-care in your week.
To learn more about anti-pollution skincare, read this next.