Our Must-have Beauty Essentials for Your Home Office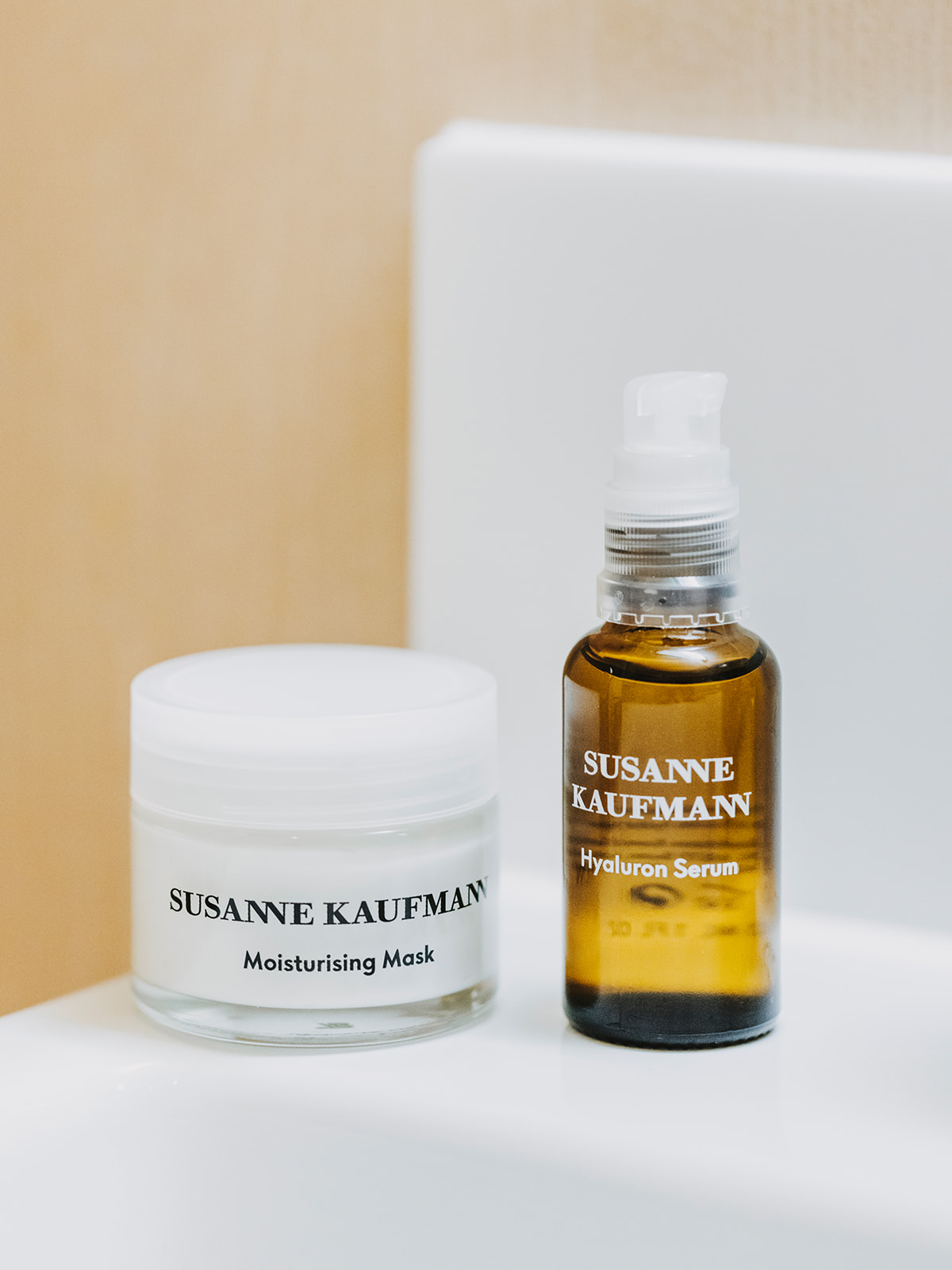 Discover our home office skin savers for those much-needed touch-ups throughout the day.
The ultimate beauty routine for working from home
There is now a much stronger focus on our skin, particularly the face, due to months of working from home and extended screen time and video calls. As we find ourselves working even longer hours behind our laptops than we would in the usual office environment (think face-to-face meetings and extended lunch breaks) and with less time outdoors, our skin can begin to grow tired and dull. Just a small change to your beauty routine is all you need to get your skin health back on track and functioning at its best. The key to staying fresh-faced? Explore our home office skin savers now, for refreshing easy touch-ups from the comfort of your desk.
Stay hydrated
Ensure your skin stays hydrated throughout the day with a hydrating face mist. Our Moisturising Spray Harmonising is rich in calming witch hazel and ectoin, a natural cell protection factor that helps the skin repair damage from ultraviolet light and fight off free radicals. For sensitive skin types, we recommend the Rose Water Mist. Formulated with Damask Rose Water and hyaluronic acid, it provides a soothing effect and helps to reduce redness. Both mists allow for a hygienic application. Can be used under or on top of make-up and works great as a hydrating setting spray, too.
Top tip: Make sure to drink plenty of water to boost your hydration levels from the inside out.
Make your eyes Zoom call ready
Eliminate dark circles and puffiness with our Eye Rescue Serum for instant results. Formulated with Green coffee extract, jasmine, hawthorn and baobab, it helps to smooth out visible signs of ageing and has an energising effect on tired-looking eyes caused by blue light from computer screens and smartphones. The roll-on applicator allows for a hygienic application, so you won't need to touch your face with your fingers.
Top tip: Leave the Eye Rescue Serum in the fridge overnight, for an extra refreshing boost.
Use your at-home-working hours to your advantage
Use the time between your Zoom call meetings for a complexion-reviving face mask. Apply the Moisturising Mask for instant and long-lasting hydration. This mask leaves the skin plump and radiant, while smoothing out fine lines and wrinkles. If you suffer from skin irritations triggered by extended screen time, we recommend our Calming Mask. Formulated with balloon vine, horse chestnut, aloe vera and willowherb, apply our Calming Mask just twice a week to soothe the skin and promote cell renewal.
Top tip: Combine with our Hyaluron Serum for an extra dose of hydration.
Rescue dry, dull lips
Keep your lips nourished and moisturised throughout the day with our vitamin-rich Lip Balm. Sporting a more natural look since lockdown? Swap your favourite lipstick for an extra layer of this nourishing balm before your next zoom call for a renewed healthy shine.
Healthy hands
It is more important now than ever to keep our hands clean and healthy. Our Anti-Bacterial Hand Gel Skin-Friendly kills 99.9 % of all bacteria, whilst nourishing the skin with Aloe Vera and vitamin E. For long-lasting hydration during long home office hours, apply the Hand Cream. This nourishing hand cream contains witch hazel to soothe overworked skin and vitamin-rich walnut and broccoli oil to fight off free radicals. Its non-greasy texture absorbs quickly for easy use.
Please note: This product contains witch hazel which is not recommended for use by pregnant or nursing mothers. Always consult your doctor before using new products while pregnant or nursing.
Enjoy the outside
Due to lockdown, our time spent outside has been limited. This can result in a lack of vitamin D, a vitamin that our body needs to absorb calcium and to maintain healthy bones and teeth. A deficiency of vitamin D is linked to heart disease, certain types of cancer and depression. As its production in our body is triggered by UV light, it is vital for us to spend as much time as possible under the sun. Additionally, you can use a vitamin D supplement or make sure to implement vitamin D-rich foods in your diet such as fish (salmon, herring, canned tuna), mushrooms, avocado, whole eggs and broccoli.
Stay positive and balanced
Working from home for long periods of time with little human interaction can have an effect on your overall wellbeing. During times of isolation and lack of human contact, keeping your mind and body in balance is key. Our re-launched Balancing Room Diffuser has all the right ingredients: a warm and woody note of incense and a blend of natural essential oils, to keep you focused and calm. Handmade wood diffuser reeds from spruce and beech wood trees fill your home with a soft welcoming scent, a gentle lift from those Monday morning blues.