How Do I Take Proper Care of My Skin under a Face Mask?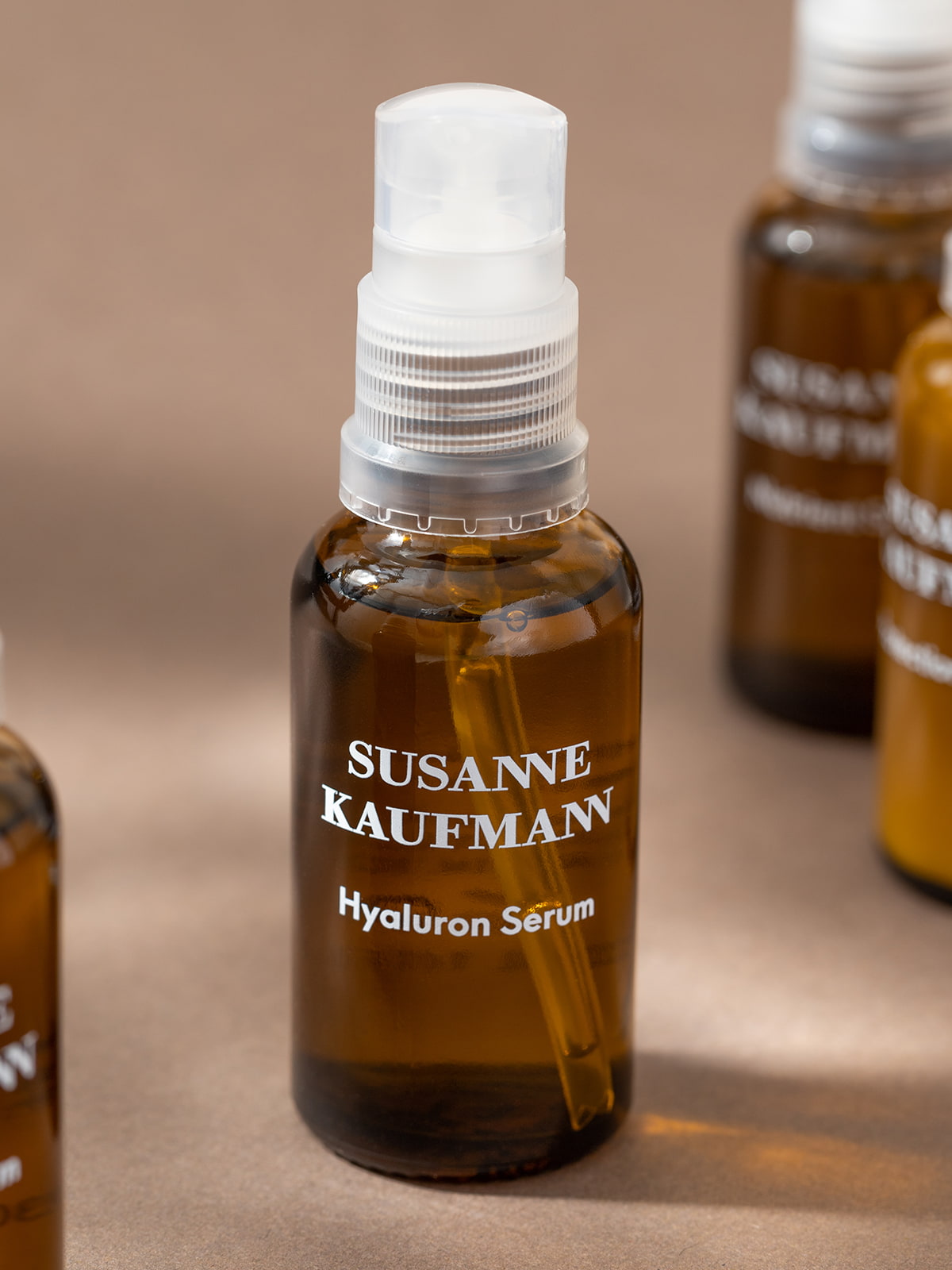 Five tips for preventing skin problems caused by wearing a face mask
Since the pandemic the face mask has become our most important accessory. While protecting ourselves and the people around us, long periods of wearing a mask can make our skin sweat due to the lack of airflow under the face cover. This creates a perfect breeding ground for impurities and skin irritations. Today we share 5 tips from our Beauty Specialists on how to care for your skin (and mask).
1. Mask Material
Cotton masks are much more skin-friendly than synthetic fibre masks. The natural fabric absorbs moisture and allows it to evaporate again. If you don't have to wear masks meeting medical standards, then go for cotton masks. Only if and when it is safe for you and others, take off your mask every now and then to let your skin breathe a bit. This "airing" reduces the moisture build-up and contributes enormously to avoiding irritation.
2. Cleansing Regimen
Point your focus towards a thoroughly, but gentle cleansing regimen. We recommend our Purifying Cleansing Gel, whose sugar surfactants clean particularly gently. Its herbal complex soothes and clarifies the skin. Finish off your cleansing ritual with our facial Purifying Toner. It contains vegetable alcohol which boosts the absorption of active ingredients and refines the pores without drying out your skin. If you have to wear your mask for a particularly long time, we advise you to use an enzyme exfoliator on a regular basis to ensure a particularly gentle deep cleanse. Our Enzyme Exfoliator is based on fruit acids and is even suitable for sensitive skin.
Keep in mind, that masks need to be thoroughly washed after each wear to maintain their protection. Consider buying multiple masks if you have to wear them daily.
3. Less is More
We recommend to follow the "less is more" for the care of the skin area underneath the face mask. For example with switching from a rich cream to a light fluid. This allows the skin to breathe better, but still adds a thin protective barrier. Use our ultralight Hyaluron Serum for an additional boost of moisture. If you don't want to go without make-up, opt for a light, tinted day cream. Make sure your mask fits well to avoid any skin irritation through friction. A tiny dab of a soothing cream or ointment will nourish and protect irritated areas. Allow the cream to fully absorb before putting on your mask.
4. Deep Nourishment
Use the time when you don't have to wear a mask for a deep nourishment of your skin. Our Nourishing mask soothes and harmonizes your skin, stimulates skin metabolism and nourishes with precious oils your skin deeply. Our beauty experts advise customers in urban areas to add serums with strong antioxidants and skin strengthening ingredients. We combined a powerful formula in our Pollution Skin Defence System which consists of three vials with perfectly matched active ingredients: Vitamin C, Ectoin, and Q10. Use it as a 3-day or 15-day cure - you will feel its multiple effects to protect your skin against environmental damage immediately. The Pollution Skin Defence System will strengthen your skin structure and barrier as well as it will bring back moisture.
5. Pampering Problem Skin
Skin with atopic dermatitis (neurodermatitis) is prone to drying out faster. Put your emphasis on avoiding irritation through friction and protect irritated areas with richer creams. In the case of acne, your focus should be on care products that have antibacterial and disinfectant properties. If you're suffering from cold sores, the blisters under the mask may not heal well. Make sure the fluid of the blister doesn't spread from your mask into your eyes. Using special patches can help to avoid this. And once more, the daily washing of the mask is essential to avoid further irritation.
Be kind. Be calm. Be safe.