7 Tips for Enhancing Your Skincare Regime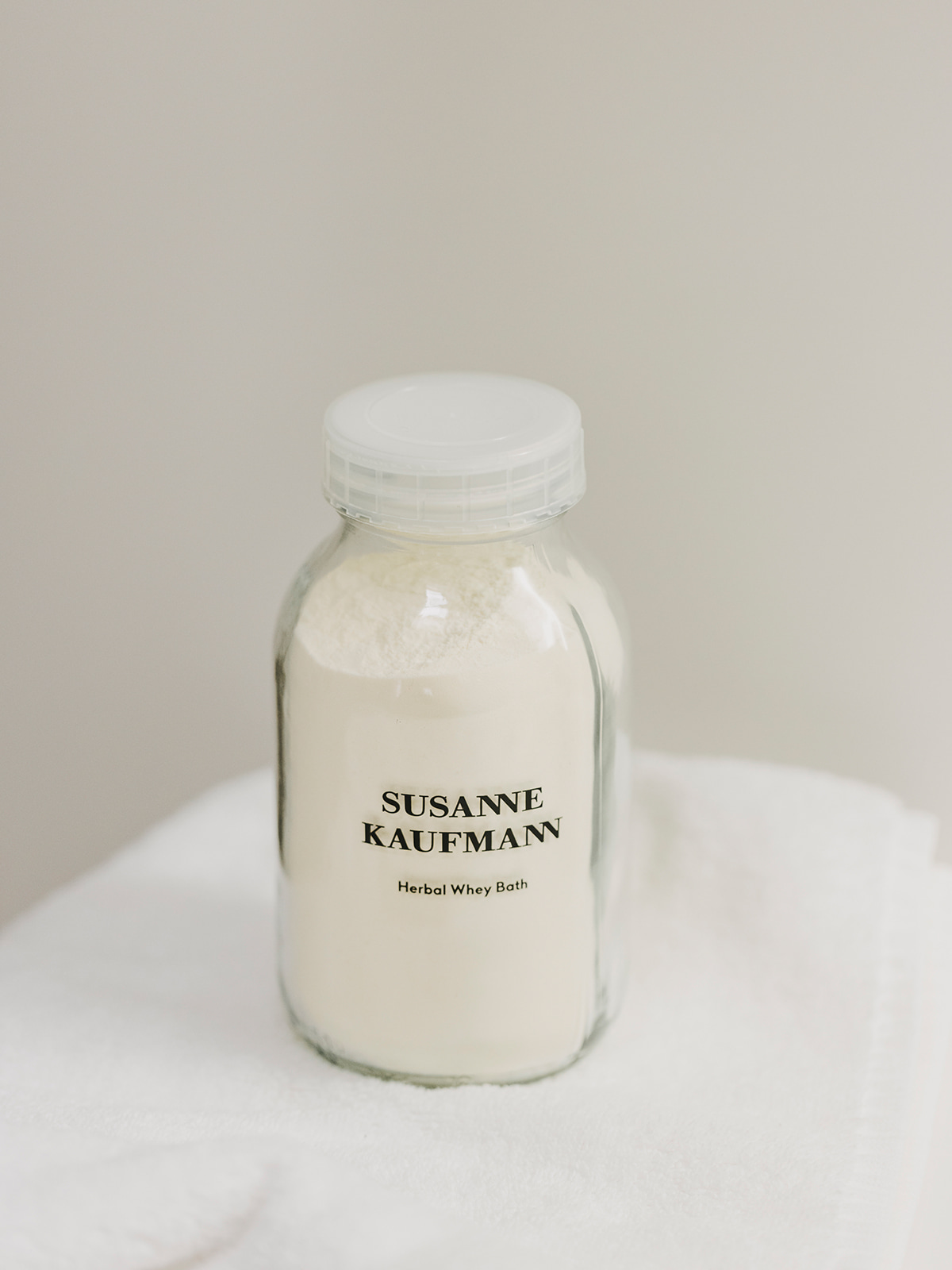 Discover our top tips on how to optimise your personal skin care routine and enjoy the ultimate 'me' time.
To us here at Susanne Kaufmann, skincare is a ritual as much as it is an expression of our holistic beauty approach. An approach based on the principles of promoting wellbeing both on the outside and the inside. Holistic, results-focused skincare for optimum self-care. Our goal is for you to feel perfectly comfortable in your own skin.
Skincare is personal.
When we tend to our skin as part of our daily routine, it is just as much about the visible outcome as it is about the act itself. Skincare is personal. It's the time we make for ourselves. Combined with some expert tips, we can help make these moments even more special and relaxing.
Discover our top 7 tips to enhance your personal skincare regime:
Focus on your breathing. Refocus your mind with a simple breathing exercise of deep conscious inhaling and exhaling for five to 10 minutes. This supports the lymphatic system, which is in charge of disposing of toxins in our body.
Go offline. Do not allow anyone or anything to disturb you while focusing on yourself and your skin. Switch off your phone and silence all social media before your evening skincare ritual. Do not switch it back on until after your morning skincare routine.
Create an inspiring atmosphere. Calm your mind in the evening with a few pumps of our Calming Pillow Spray with lavender and orange essential oils. The soporific effect of lavender promotes sleepiness, while orange supports the respiratory passages and promotes relaxation. Slow starter in the morning? Heat two or three drops of refreshing citrus or peppermint oil in an aroma lamp or diffuser before starting your morning routine to help boost concentration.
Support your body from within. Accompany your skincare ritual with a cup of health-promoting tea. The Susanne Kaufmann tea collection features a blend of the purest herbs and plants, carefully selected to support different purposes such as detoxification, restoring the body's pH balance and boosting the immune system.
Extend your routine. Start your daily self-care routine with a 10-minute yoga or stretching exercise to loosen your muscles and to unite the mind and body.
De-stress your face. Just like a body massage, massaging your face with our Face Roller can release tension and reduce stress. Blood circulation and lymphatic drainage are improved which promotes detoxification and makes your skin feel firmer. Our face roller is the perfect tool to evenly distribute serums and facial oils and help the product reach deeper layers of the skin. Tip: Keep in the fridge for an instantly cooling sensation and a de-puffing and soothing effect.
Self-care Sunday. Charge up your batteries on Sunday and pamper your skin with all the good stuff you didn't have time for during a busy week. Start off by pouring yourself a bath and adding 5-7 spoons of our Herbal Whey Bath. Make sure the water has a temperature of around 38 to 39 degrees. If the water gets too hot, it can dry out your skin and cause dizziness due to increased blood pressure.
Whilst your bathtub is filling up, give your face a thorough cleanse with our purifying Purifying Cleansing Gel, followed by our highly effective yet mild Enzyme Exfoliator. Let the peel work on your complexion for about 10 minutes. Remove with a damp cloth. Now that all dead skin cells are gently removed and your face is prepared, apply our Moisturising Mask for an extra dose of hydration. Leave on for a minimum of 15 and up to 25 minutes whilst enjoying the skin-soothing bath. Complete your self-care ritual with our extra nourishing Body Butter or promote detoxification, increase cell energy, and activate lymphatic flow by applying our Mineral Body Lotion.
"Our holistic view of beauty is grounded on the importance of self-care, and skincare should be part of this. We recommend considering skincare as part of everyone's daily routine, as an appropriate skincare regimen will help to keep the skin healthy and protected against environmental influences. Again, this leads to long-term results for both face and body."
Susanne Kaufmann