body, serum
Toning Body Serum
An intensive yet lightweight body serum formulated with a powerful botanical blend, proven* to leave skin visibly tighter, toned and smoother. Ideal to apply before workouts, to enhance the serum's skin-smoothing effect and improve elasticity.
Tightens and firms the skin
Improves the appearance of cellulite
Stimulates the lymphatic system
Product Description
Inspired by the treatments at the Susanne Kaufmann spa, our products offer tailored solutions for all skin types so that you can always look and feel your best. Our Toning Serum is developed with an effective complex of caffeine, tiger grass and boldo extracts, to leave skin looking more supple, as well as jiaogulan plant, rockrose and moth bean extracts to hydrate and strengthen skin's natural moisture barrier, protecting against dryness.
Due to the use of active, natural ingredients, this product may appear cloudy.
*A 28-day clinical study found that participants who use the Toning Body Serum, per recommended directions for use, saw a significant improvement in skin firmness and elasticity, including a 13% increase in mean skin firmness.
*Based on an independent study of 20 participants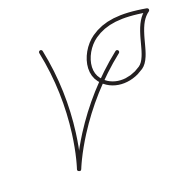 Vegan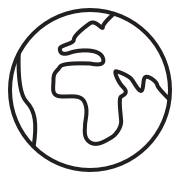 Made in Austria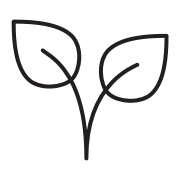 No Paraffin or Parabens
Cruelty Free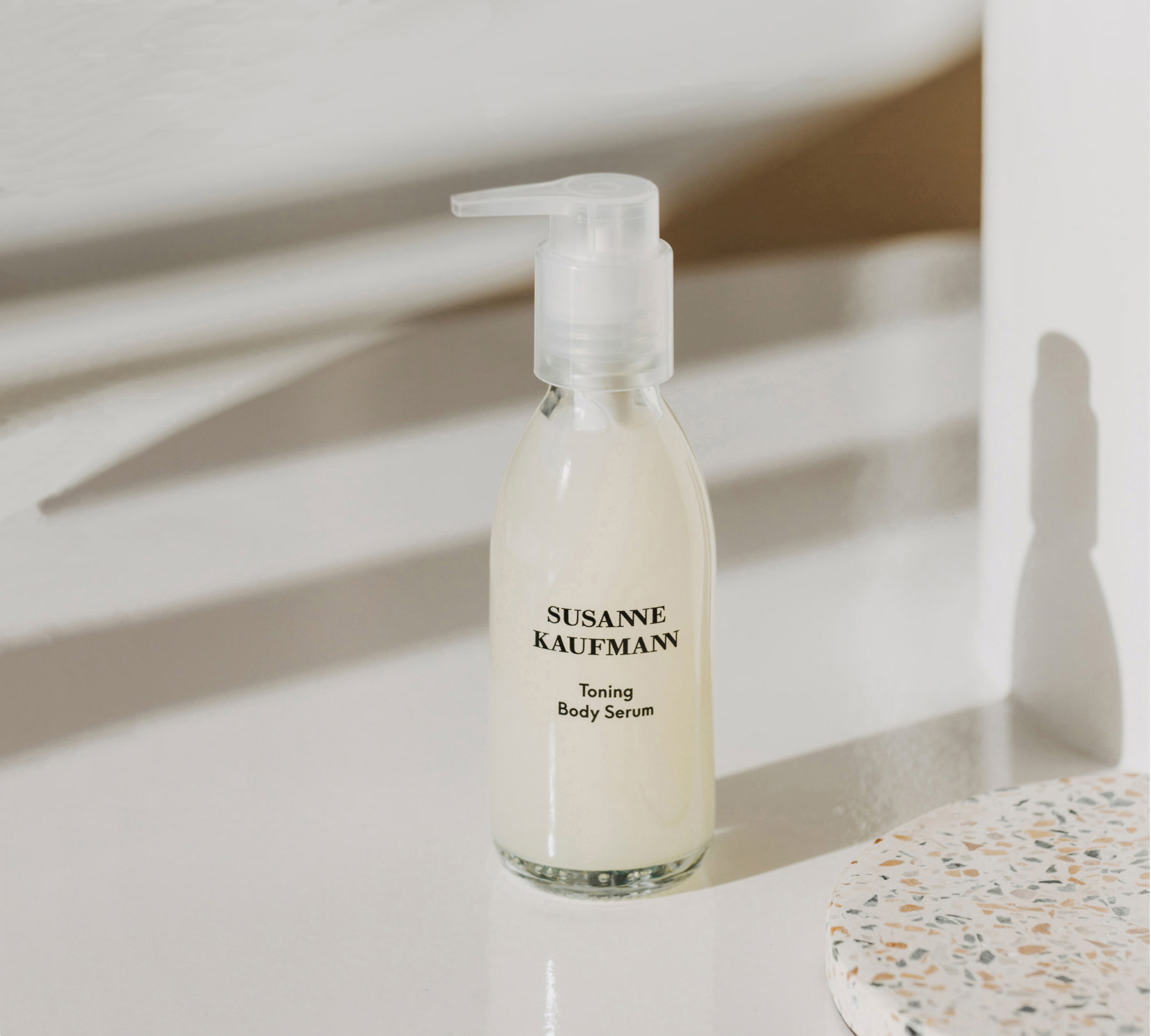 How to Apply
Apply daily to the arms, legs and other parts of the body affected by cellulite.
To enhance its smoothing effect, this body serum can be applied before workout, yoga or a power walking under compression leggings.
Boost your skin firming results by pairing with our Body Butter – the perfect partners for beautifully smooth, toned skin.
Pair It With
For an extra nourishing benefit, gently massage our Body Butter into the skin over the serum.
Key Ingredients
Boldo Root
Boldo root extract protects and improves the flow of valuable nutrients to the cells for a healthy, renewed complexion.
Caffeine
Caffeine stimulates blood circulation and has a draining effect, helping to reduce puffiness for a more energised looking complexion.
Jiaogulan
Extracts from jiaogulan, also known as the herb of immortality, are not only cell-rejuvenating but extremely effective against oxidative stress.
Rockrose
Rockrose extract helps retain moisture while having an antioxidant effect, leaving skin firm and smooth.
Tiger Grass
Tiger grass extract strengthens the capillary vessels, regulates cell regeneration, strengthens the connective tissue and promotes collagen synthesis.
All Ingredients
Aqua (Water)
The natural, spring water is filtered through a special water treatment system that cleans, energises and mineralises the water. It is a good solvent for many raw materials.
Pentylene Glycol
The organic compound of sugarcane bagasse and corn improves the skin's ability to bind water and increases hydration levels. It is also characterised by its antimicrobial properties.
Glycerin
It is present in all waxes and oils. It attracts water to the skin and supports cell regeneration. We only use plant-based glycerin.
Alcohol
The solubility of the denatured alcohol is used in the manufacturing of herbal extracts. The alcohol used in products is dosed in such quantities that it does not dry the skin.
100%
of reviewers would recommend this product to a friend
Great Toning Serum for Legs / arms
I've searched for years for a good leg cream/serum and this one is the best! Fabulous, firming, and hydrating. I highly recommend it!!
Toning body serum
Nice firming serum for the body.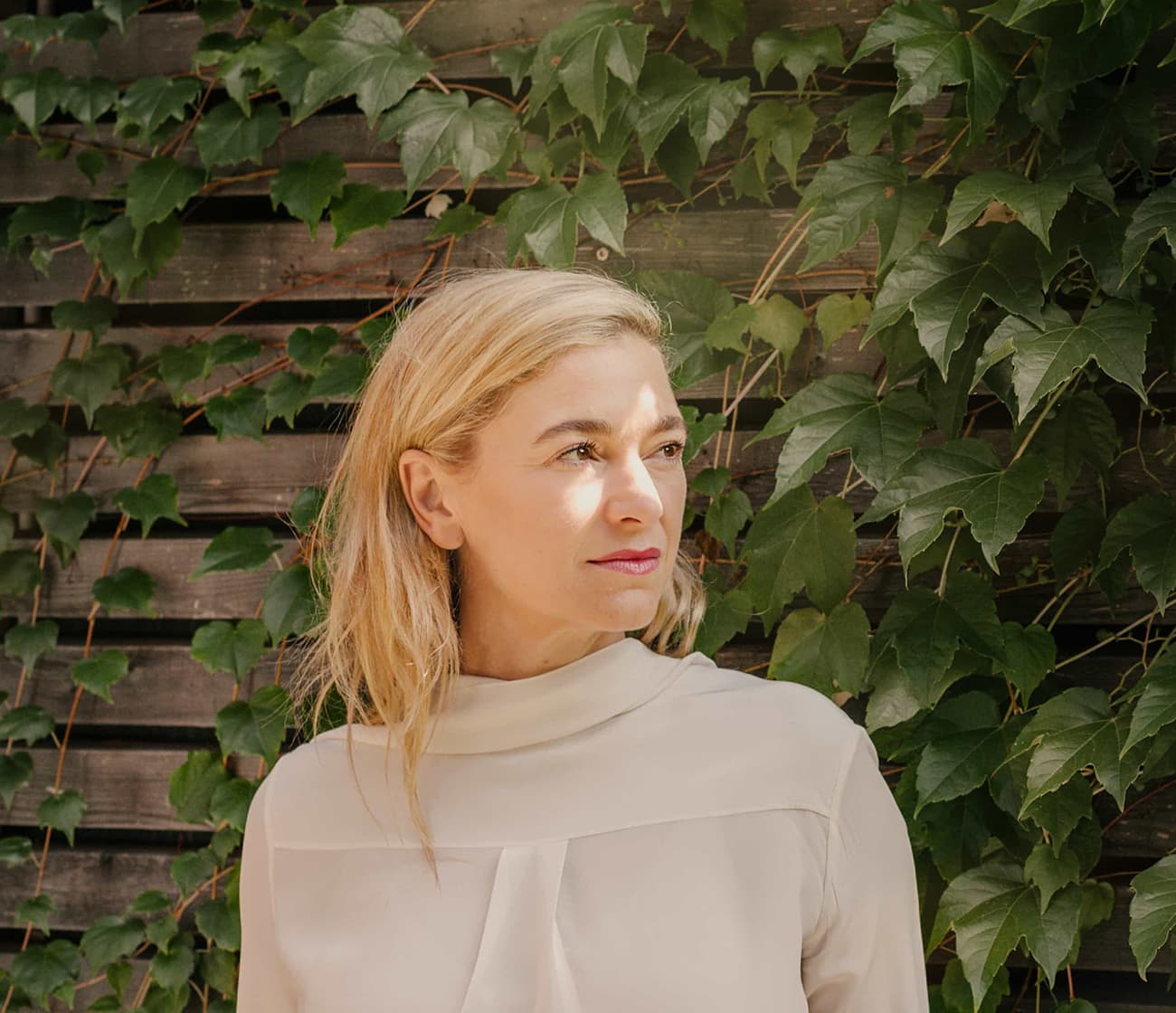 Inspiration behind the product
The Toning Body Serum was developed to tighten and firm the skin and is particularly effective in improving the appearance of cellulite.
"This product is highly effective when used in combination with compression tights. The results are instant."
Susanne Kaufmann
Join our community by sharing your Susanne Kaufmann experience on Instagram. Tag your images with @susannekaufmann_ and #SusanneKaufmann for your chance to be featured.
Use With
For the ultimate care, discover our recommendation of supplementary products.
Previously named: Alkali Salt Deacidifying
A reviving bath soak developed to replenish the skin's natural pH levels and protect against dryness. The salts can be used as a balancing treatment for the whole body.
This product was previously known as Alkali Salt deacidifying.
Promotes the elimination of toxins
Previously named: Firming Oil
A rich, luxurious body oil developed to improve skin elasticity and firmness. The oil deeply nourishes dry skin, leaving it beautifully supple and smooth.
This product was previously known as Firming Oil.
Previously named: Body Scrub
A smoothing body scrub created to gently remove dead skin, stimulate cell renewal and smooth the skin, leaving it exceptionally soft to touch. Perfect for all skin types.
This product was previously known as Body Scrub.
Stimulates skin cell renewal