face, serum
Purifying Serum
This product was previously known as Active Agent Concentrate clarifying.
A highly effective serum developed to clarify skin to help treat the signs of congested skin, fight impurities and remove excess oil for a clearer, more even complexion.
Product Description
At Susanne Kaufmann, nature is our constant source of inspiration. To create our Purifying Serum, we use Alpine willowherb and burdock root extracts, plants found close to our headquarters. This powerful complex helps fight skin impurities, making the serum a perfect aid for congested skin. Hyaluronic acid gently hydrates, leaving skin looking refreshed and more uniform.
Enriched with bisabolol, a component of chamomile oil, balloon vine, thyme and peppermint leaf extracts, the facial serum calms the skin while also providing anti-inflammatory benefits. With its clarifying and soothing effect, the Purifying Serum is ideal to use daily for those who live in busy cities and are exposed to air pollutants.
Due to the use of active, natural ingredients, this product may appear cloudy.
To make this product even more sustainable and performant, we recently made a minor improvement to the formula by switching to some new, intelligent ingredient complexes from the Alpine region. This product still delivers the same benefits that you know and love, so you can achieve the very best for your skin while respecting our planet.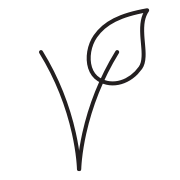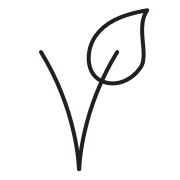 Vegan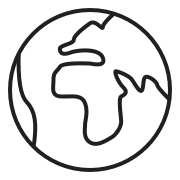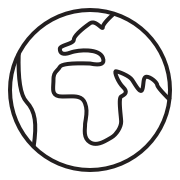 Made in Austria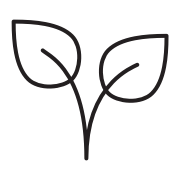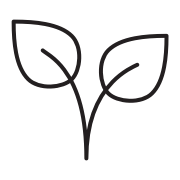 No Paraffin or Parabens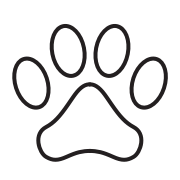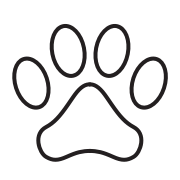 Cruelty Free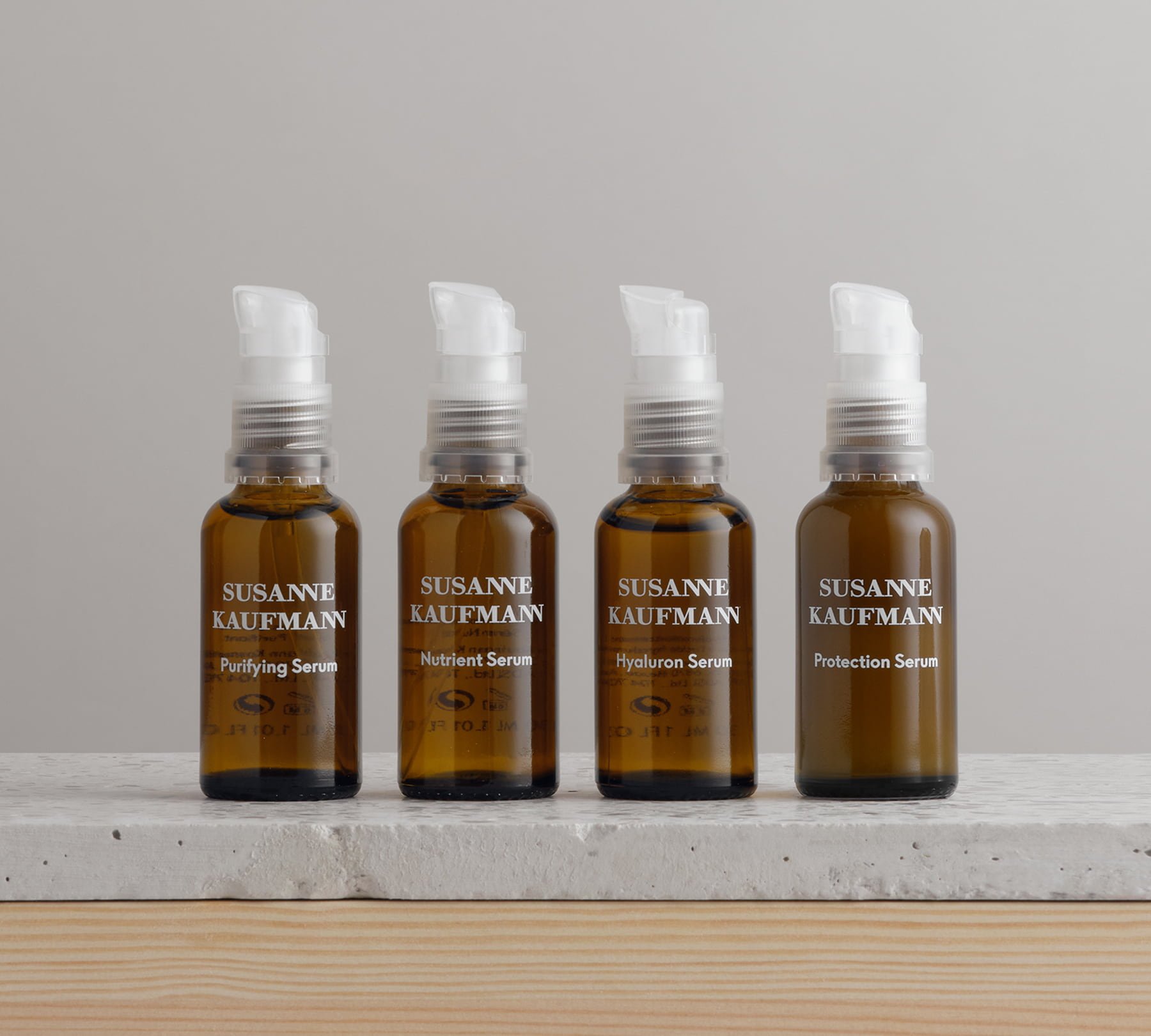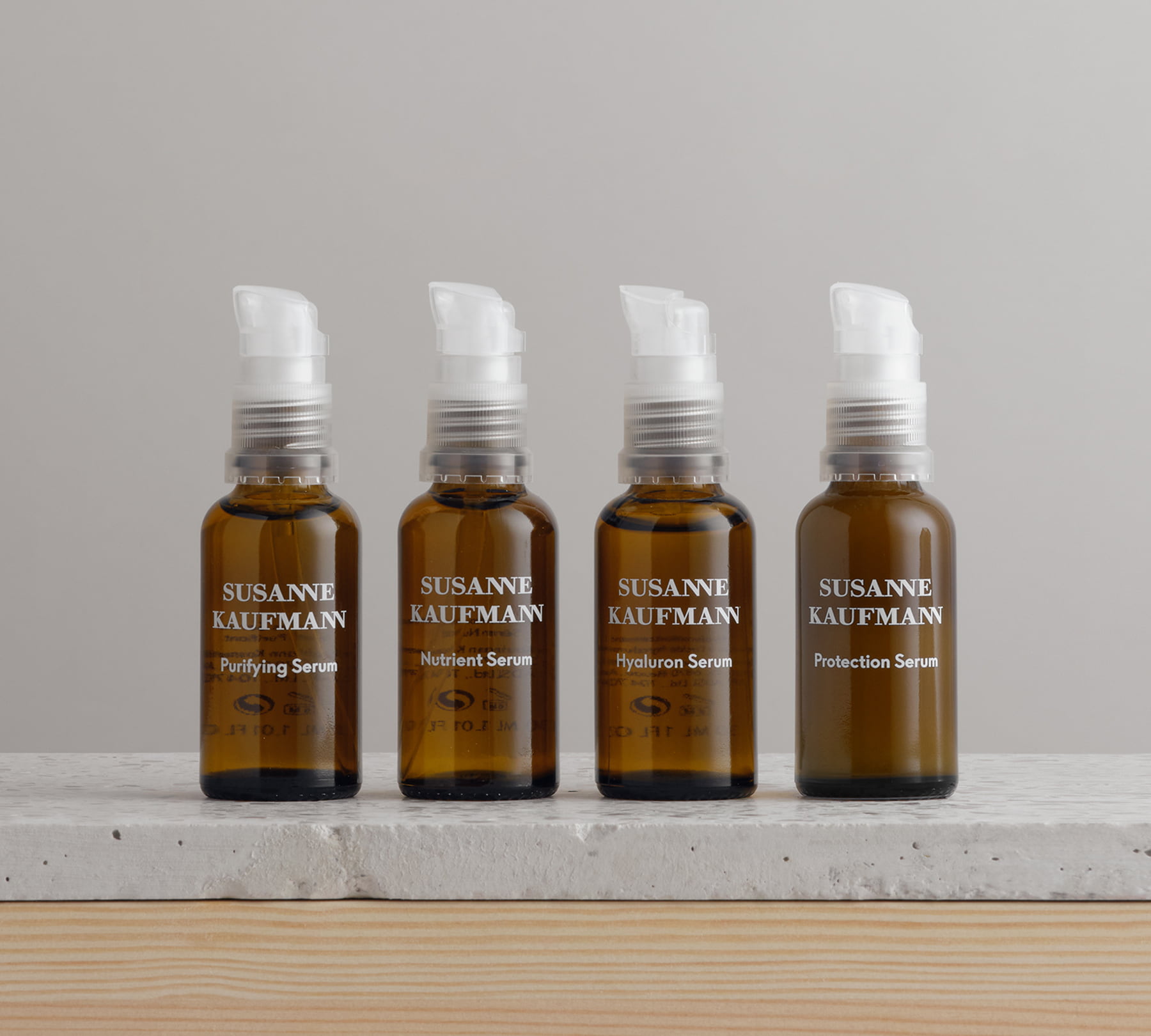 How to Apply
Apply to affected areas of the face every morning and evening after cleansing.
Follow with your regular Susanne Kaufmann face care.
For best results, shake the bottle before use.
Pair It With
This product has been developed to fight acne or other skin congestions like impurities. Pair it with our Purifying Clay Mask featuring natural decongestant and antimicrobial ingredients for a visibly clearer, calmer and brighter complexion.
face, mask
Purifying Clay Mask
Key Ingredients
Alpine Willowherb
Alpine willowherb extract reduces sebum production and minimises the appearance of pores. It also helps to reduce inflammation and eliminate skin impurities.
Burdock Root
Burdock root is rich in mucilage and tannins, which have a natural antiseptic effect and support blood circulation in the skin.
Hyaluronic Acid
Hyaluronic acid effectively binds moisture, prevents moisture loss and improves the natural elasticity and firmness of the skin.
Linden Flower Water
Linden flower water soothes and calms irritated skin, moisturise and provide antioxidant protection. In addition, extracts of linden flowers deeply cleanse to minimise pores and reduce redness.
All Ingredients
Aqua (Water)
The natural, spring water is filtered through a special water treatment system that cleans, energises and mineralises the water. It is a good solvent for many raw materials.
Glycerin
It is present in all waxes and oils. It attracts water to the skin and supports cell regeneration. We only use plant-based glycerin.
Pentylene Glycol
The organic compound of sugarcane bagasse and corn improves the skin's ability to bind water and increases hydration levels. It is also characterised by its antimicrobial properties.
Alcohol
The solubility of the denatured alcohol is used in the manufacturing of herbal extracts. The alcohol used in products is dosed in such quantities that it does not dry the skin.
@SusanneKaufmann_
Join our community by sharing your Susanne Kaufmann experience on Instagram. Tag your images with @susannekaufmann_ and #SusanneKaufmann for your chance to be featured.
Use With
For the ultimate care, discover our recommendation of supplementary products.
Previously named: Cleansing Gel
This product was previously known as Cleansing Gel.
A purifying cleansing gel to refresh and balance the skin and gently wash away dirt and make-up without drying. The perfect first step in your daily skincare routine. The 250ml size bottle is refillable. Refills will be available to purchase from July.
Previously named: Tonic Clarifying
This product was previously known as Tonic clarifying.
A refreshing toner to clarify and balance the skin, leaving it evenly toned and soft. It is particularly suitable for combination and oily skin.
Balances your skin's pH level
Previously named: Regeneration Cream Line F
This product was previously known as Regeneration Cream Line F.
A powerful skin-balancing night cream developed to gently hydrate and unify, refining the look of pores for a clearer, mattified complexion. Ideal for normal and combination skin.