body, set
Autumn Skin Collection
Worth $230
Created with autumn in mind, this limited-edition skincare collection features Glow Mask, Refining Body Scrub and Body Butter to nourish the skin barrier and protect against seasonal concerns.
Product Description
As the seasons change, so do your skin's needs. Autumn Skincare Collection contains a trio of face and body products to repair the skin barrier for a healthy, revitalised appearance from top to toe.
Begin your new ritual with Refining Body Scrub. Sea salt and pumice powder exfoliate to remove dead skin cells, while honey and hyaluronic acid help to hydrate for a smoother, supple feel.
Next, use the deeply rich Body Butter. A luxurious blend of shea butter, beeswax and olive oil work to nourish the skin and promote healthy moisture levels.
Finally, enhance your complexion using Glow Mask. This intensive treatment features ginger root extract to reduce collagen loss, encouraging a plump, radiant look all season long.
Made in Austria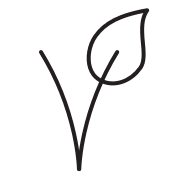 No Paraffin or Parabens
Cruelty Free
How to Apply
Use Refining Body Scrub once a week while showering or bathing, Apply to damp skin in gentle circular motions and then rinse away.
Follow with Body Butter to lock in the scrub's benefits, applying generously from top to toe.
Complete your ritual with Glow Mask, using after cleansing. Leave on for 15 minutes, removing with cold water.
Pair It With
Enhance your routine by pairing with Deep Cleansing Oil. This nourishing blend of cold-pressed plant oils gently lifts away makeup and impurities, helping to cleanse and revitalise the complexion at the same time.
face, cleanser
Deep Cleansing Oil
Key Ingredients
Ginger Extract
Ginger root extract protects and helps combat skin problems. It has the ability to inhibit collagen degradation and improves the oxygen supply to the cells through its circulation-enhancing effect.
Honey
Honey is one of the most well-known natural ingredients to support skin health. It provides the skin with moisture, contains antiseptic, anti-bacterial and anti-inflammatory properties and is a collagen booster.
Shea Butter
Shea butter is rich in minerals and vitamins such as vitamin E, beta-carotene, omega-3 fatty acids, stearic acid and linoleic acid which fight free radicals, protect skin cells and provide long-lasting hydration.
St John's Wort Flowers
St John's wort extract has an anti-inflammatory and astringent effect and helps sooth blemished skin.
All Ingredients
Ingredients for Refining Body Scrub:
Aqua (Water)
The natural, spring water is filtered through a special water treatment system that cleans, energises and mineralises the water. It is a good solvent for many raw materials.
Silica
Silicic acid improves the elasticity and firmness of the skin. It also moisturises the skin and promotes collagen production.
Pumice
Gentle exfoliating particles from the pumice stone are ideal for regenerating the skin and smoothing the epidermis without affecting the hydro-lipid film.
Inspiration Behind the Product
As the weather changes with the transition to autumn, we created this three-piece collection to nourish the skin barrier and promote a healthy all-over glow.
Join our community by sharing your Susanne Kaufmann experience on Instagram. Tag your images with @susannekaufmann_ and #SusanneKaufmann for your chance to be featured.
You May Also Love
At Susanne Kaufmann, we believe in a natural and holistic approach to health. We created our range of nutrient-rich teas to work effectively alongside a combination of skincare, exercise, sleep and nutrition.
body, bath
Mountain Pine Bath
Mountain Pine Bath - 250ml
new
face & body, gift set
Susanne's Spa Collection
Susanne's Spa Collection - 1pc
new
home, candle
Balancing Candle
Balancing Candle - 305g