Gift Sets
Find the perfect gift for you or a loved one with our beautifully curated gift sets, each created to bring joy and indulgence whether you are marking a special birthday or a special delivery. From much-loved classics to exclusive product sizes, our sets have all your gifting needs covered.
Limited Edition
Inspired by our spa treatments at the Susanne Kaufmann Spa, this skincare duo has been developed to restore radiance and softness to the skin. Use our best-selling Enzyme Exfoliator to help soften and bring luminosity to the skin, followed by our Renewing Complexion Serum to help boost vitality, restore the skin's natural moisture levels and smooth skin texture for a younger-looking complexion.
Reduces fine lines and wrinkles
Improves collagen production
Reduces hyperpigmentation
This inviting, aromatic blend of ylang ylang, patchouli and incense captures the essence of the Susanne Kaufmann spa and brings it to your home, soothing the senses. A wonderful way to enjoy scent and promote feelings of wellbeing.
This relaxing fragrance, infused with soothing natural aromatic blend of orange, apple, mandarin, pine and cinnamon to calm and comfort, captures the inviting atmosphere of the Susanne Kaufmann Spa, and brings it to your home.
Locally sourced ingredients
Can't find what you're looking for? Chat to our experts to get personal, tailored advice.
Speak With Us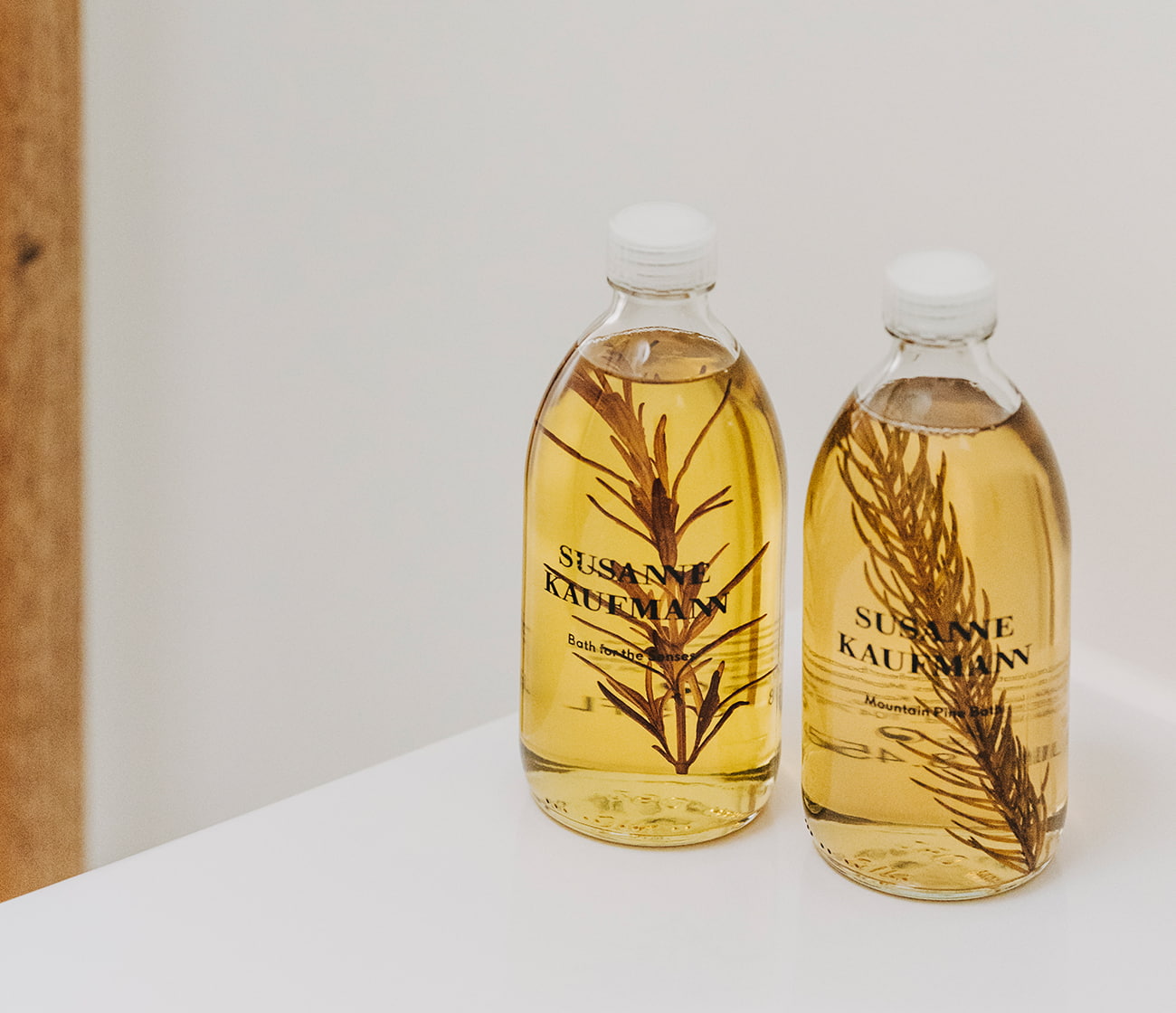 Gift Sets
Susanne Kaufmann's award-winning, holistic skincare and body collections combine the finest locally sourced natural ingredients and cutting-edge science. Susanne believes in working in harmony with nature, not against it, and we strive to ensure all our manufacturing processes remain local, sustainable and clean.
Discover more about holistic beauty and its benefits on the mind and body.